Cost of Sailing
There are a lot of costs to factor in when you start sailing. The most significant expense will probably be your boat, but gear and lessons can add up quickly too.
Buying a sailboat
Each year, we research the average listing price of all types of boats by comparing thousands of listing prices. This provides us with reliable and detailed pricing data, so we can give you straightforward and up-to-date information on the average cost of sailboats.
Monohulls
A new monohull costs on average $250,000. Second-hand boats are 56% cheaper at $111,000. However, there are a ton of cheaper second-hand boats available, costing way less. I once found a decent sailboat on Craigslist for just $1,500.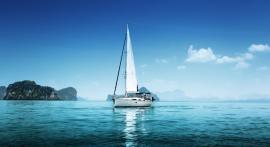 Also read:
How Much Sailboats Cost On Average (380+ Prices Compared)
Catamarans
Catamarans are more expensive, but also more comfortable. A typical new catamaran costs $751,000 on average, while second-hand cats costs anywhere from $203,000-$690,000. Again, there are cats available for way less, starting from $6,000.
Transporting your new boat
Transporting a boat costs on average:
$1.50/mile to $3.50/mile by land
$350-$450 per day (plus expenses) over water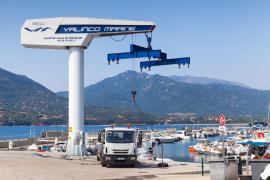 Also read:
How Much Does it Cost to Transport a Sailboat? (Road vs Crew)
Dinghies
Dinghies cost $2,000 - $7,000 on average, but they can start from $200 if you're not particularly picky.
More on buying a sailboat
Docking costs
Docking costs typically range from $65 to $100 per month, depending on boat length, dock type, and location. You can reduce docking costs by 80% — we'll show you how in our docking cost guide.
Maintenance costs
Maintenance will roughly cost 10% of the purchase value of the boat, if it's new or a well-maintained second-hand.
In practice, this will roughly be between $250 - $1,000 per month, depending on the boat size.
This rule of thumb doesn't apply to project boats bought at a fraction of the cost.
Regular maintenance
Rigging and sails
Engine
Accessories
Learning to sail
Learning to sail the traditional way will cost you between $2,000 - $5,000. Sailing lessons can easily cost $150 or more, and you'll need dozens of hours on the water.
However, you can learn to sail on $500 or less, although you'll need to find creative ways to gain experience on the cheap. Luckily, we can help you with that.
More on learning to sail
Getting licensed
Getting your license can be as cheap as $50 — and in some cases, you don't even need a license. If you plan on sailing in international waters, plan on spending around $500 - $800 on your International Certificate of Competence (ICC).
Equipment
Equipment cost depends on the type of sailing. Cruising equipment will typically cost between $5,000 - $10,000 for a full refit. For simple day trips, you can get around for just $500.
Circumnavigation
You can circumnavigate (sail around the world) for $1,500 per month and a total upfront cost of $70,000. However, there are ways to do it way cheaper — if you know what to look for.
More on circumnavigation