13 Dirt-Cheap Liveaboard Sailboats (That Are Actually Good)
When it comes to selecting a dirt-cheap liveaboard sailboat, you don't have to compromise on quality. There are many classic models and a few hidden gems that provide comfort, space, and sailing capabilities at a very affordable price. In this article, you'll find a list of classic liveaboard sailboats, as well as a few original finds that can fit your budget.
Liveaboard sailboats that are cheap but actually good include Westsail 32, Alberg 30, Tayana 37, Catalina 30, Ericson 35, Albin Vega 27, Bristol 32, Morgan 323, Contessa 32, Pearson 365, Hunter 31, Cal 34, and Tartan 30. The prices of these boats range from $5,000 to $50,000 or more.
Living aboard a sailboat on a budget doesn't mean you have to settle for less. These affordable boats can still provide the comfort and performance you're looking for. We've included some models that you can find on Craigslist.
Summary
These budget-friendly liveaboard sailboats offer a great combination of affordability, performance, and comfort, making them ideal choices for living the sailing dream.
Some classic models that provide you with enough room to move around and store your belongings include the Alberg 30 and the Tayana 37.
Classic models such as the Westsail 32, Alberg 30, Tayana 37, Catalina 30, Ericson 35, and Albin Vega 27 are known for their seaworthiness and versatility.
The cheaper the boat, the more likely you'll need to invest in repairs and spare parts over the years. This is where some more obscure finds can surprise you, such as the Contessa 32 and the Cal 34, which offer easy maintenance and relatively cheap spare parts.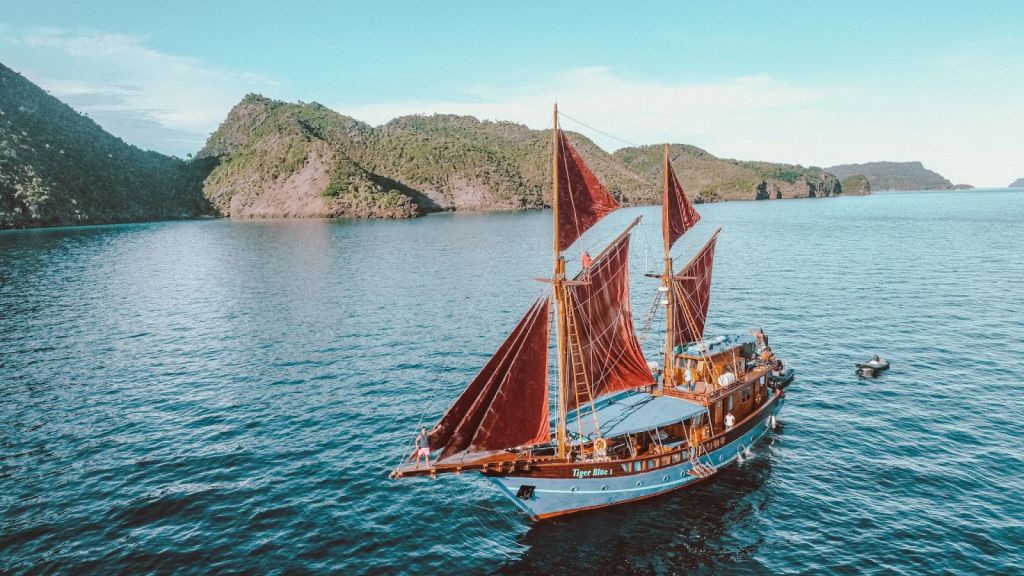 13 Cheapest Liveaboard Sailboats that Are Good
| Liveaboard Sailboats | Price Range |
| --- | --- |
| Westsail 32 | $30,000 to $80,000 |
| Alberg 30 | $5,000 to $20,000 |
| Tayana 37 | $40,000 to $120,000 |
| Catalina 30 | $10,000 to $40,000 |
| Ericson 35 | $20,000 to $50,000 |
| Albin Vega 27 | $5,000 to $20,000 |
| Bristol 32 | $10,000 to $50,000 |
| Morgan 323 | $20,000 to $40,000 |
| Contessa 32 | $20,000 to $50,000 |
| Pearson 365 | $30,000 to $80,000 |
| Hunter 31 | $10,000 to $30,000 |
| Cal 34 | $10,000 to $30,000 |
| Tartan 30 | $10,000 to $30,000 |
Key Features of a Good Liveaboard Sailboat
When looking for an affordable yet reliable liveaboard sailboat, there are several important features to consider. These can greatly affect your overall experience and satisfaction with your chosen boat.
Layout and space: On a liveaboard sailboat, space and layout are crucial. You'll want a boat that offers efficient use of space, a comfortable living area, a functional galley, and adequate storage. Generally, 25 to 35 feet in length is the ideal size range for a liveaboard.
Sailing performance: Even if you plan to live aboard primarily, sailing performance should still be a priority. Consider its ability to handle light winds, heavy winds, and everything in between. Your boat should be able to handle various sea conditions and be easily maneuvered. It should be versatile enough for various wind conditions and sea states.
Hull design: The hull design of your sailboat will affect its stability and performance in the water. Look for a design that offers a good balance between comfort, safety, and speed. A full-keel or modified full-keel design provides stability and tracking in rough seas, while a fin keel offers better maneuverability in tight spaces like harbors and marinas.
Maintenance and construction: Pay attention to the boat's construction materials and quality. Fiberglass and aluminum are popular choices due to their durability and low maintenance requirements. Wooden boats tend to be more affordable but may require more maintenance and care.
Classic Liveaboard Sailboat Models
In this section, we will discuss some classic liveaboard sailboat models that are known for their affordability, functionality, and reliability. These boats have stood the test of time and are excellent choices, especially for novices.
Westsail 32 is known as "the cruiser that launched the cruising boom"
The Westsail 32 is a sturdy, reliable, and comfortable liveaboard option for those seeking a classic, bluewater cruising boat. Designed by William Crealock, it boasts heavy construction, a full keel, a roomy interior, and seaworthy capabilities. With many of these boats available on the market, you can find a Westsail 32 in good condition at affordable prices.
Alberg 30 is a classic full-keel cruiser known for its seaworthy design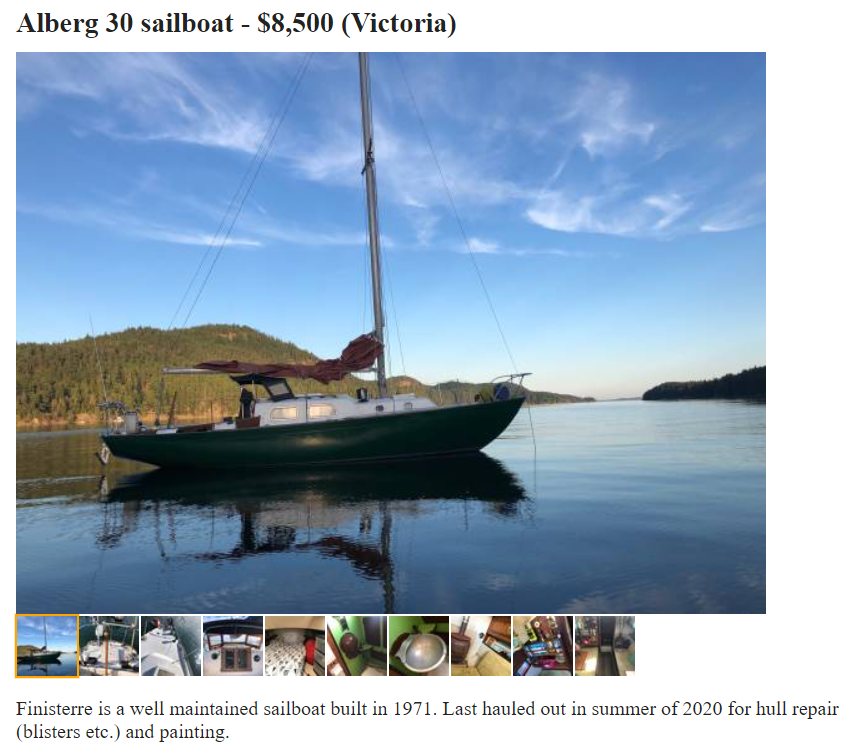 The Alberg 30 is a classic design from the 1960s, created by Carl Alberg, and built by Whitby Boat Works in Canada. This boat is known for being easy to sail and is a perfect choice for new liveaboards. The Alberg 30 has a simple layout, adequate living space, and enough storage to make it a suitable option for long-term living, all while keeping to a budget.
Tayana 37 is known for its seaworthiness and durability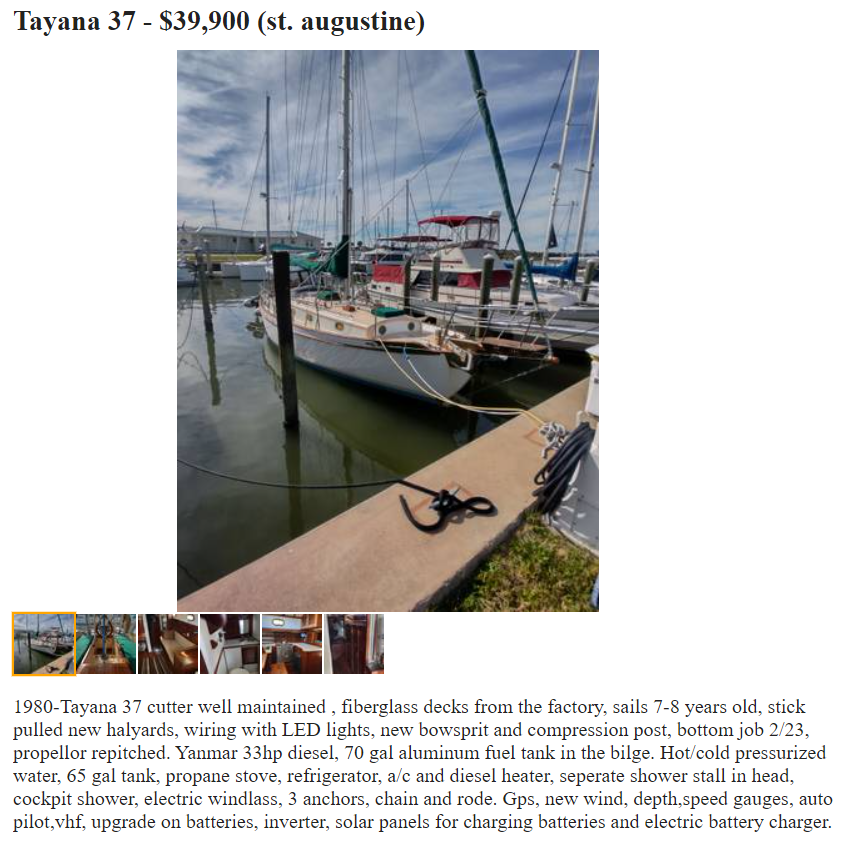 Designed by Robert Perry and built in Taiwan, the Tayana 37 is a popular and capable bluewater cruiser. This well-built classic boat is known for its comfort, safety, and ease of handling when sailing long distances. The Tayana 37 offers plenty of space and storage, making it a delightfully practical liveaboard choice, even for small families or couples.
Catalina 30 is one of the most popular sailboats of all time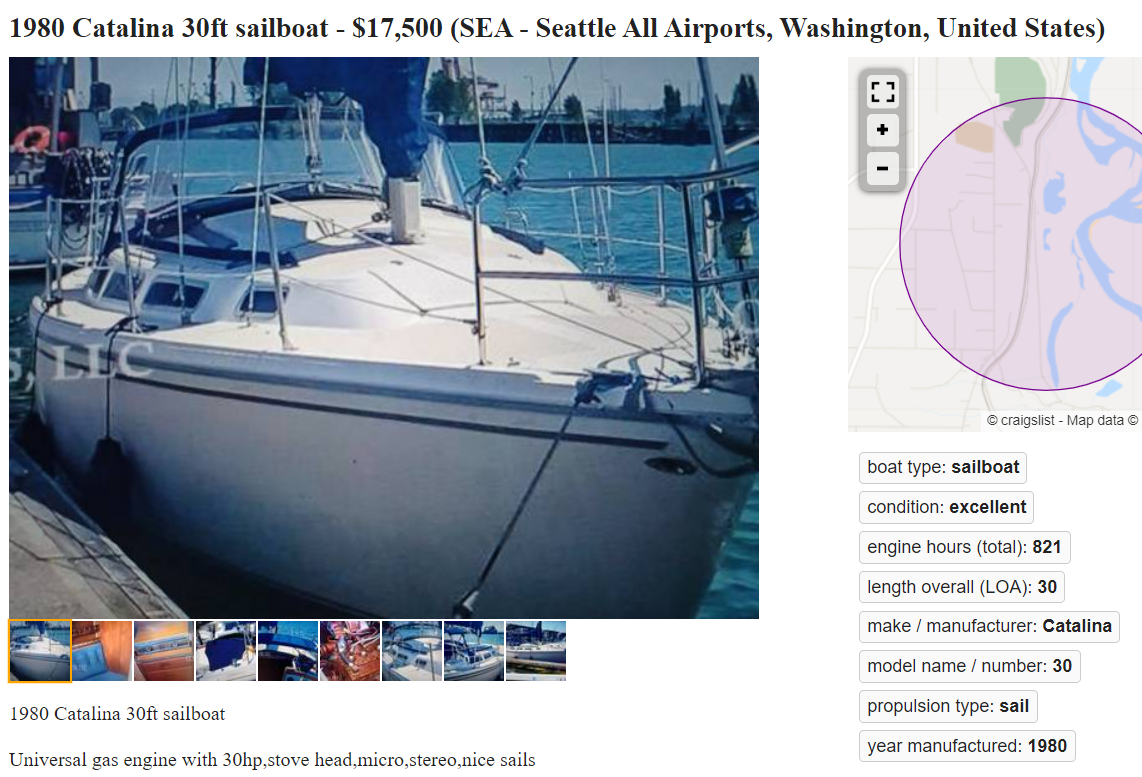 The Catalina 30 is one of the most popular sailboats in its size range and has a reputation for being an incredibly spacious boat, given its 30-foot length. Designed by Frank Butler, the Catalina 30 is known for its roomy interior and user-friendly layout, making it a fantastic option for liveaboard enthusiasts. The affordability and availability of the Catalina 30 also make it a top choice among sailors. It's a tried-and-true option for liveaboard enthusiasts.
Ericson 35 has solid build quality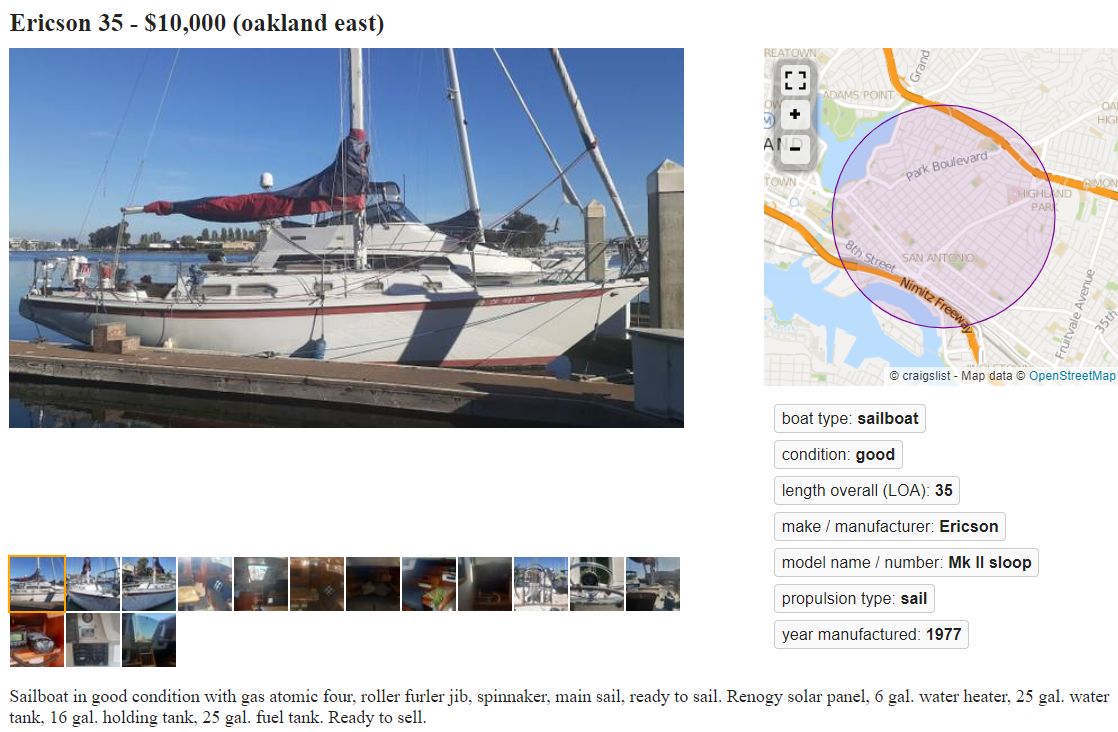 For those looking for a slightly larger liveaboard sailboat, the Ericson 35 is an excellent option. Designed by Bruce King and built by Ericson Yachts, it is praised for its solid build quality and comfortable accommodations. The practical layout and generous storage space make the boat a desirable choice for those looking to live aboard on a budget.
Albin Vega 27 is a proven ocean cruiser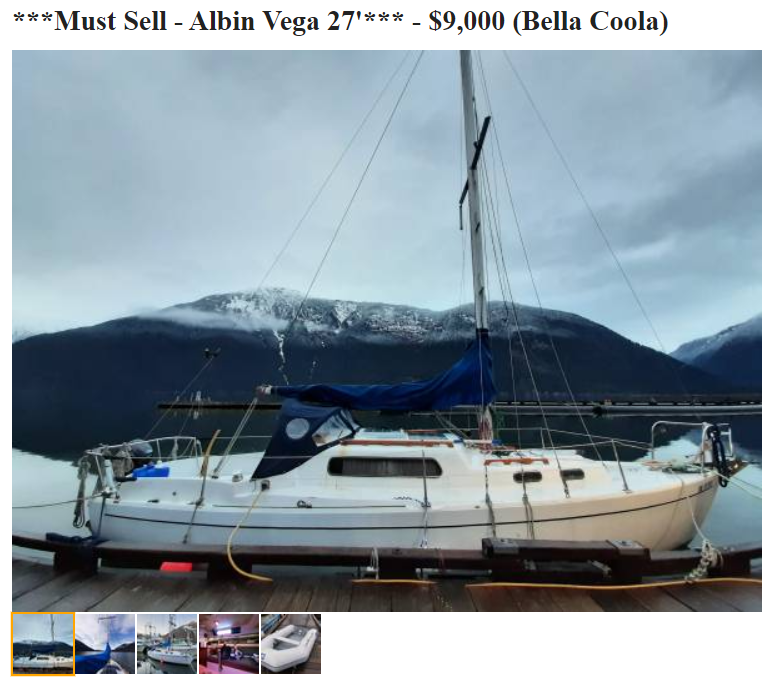 The Albin Vega 27 is a smaller liveaboard option for those who prioritize simplicity and affordability. Designed by Per Brohäll and built in Sweden, the Albin Vega 27 is a proven ocean cruiser with a surprising amount of space for a boat of its size. If you're looking for an affordable liveaboard sailboat with a compact yet functional layout, the Albin Vega 27 might be the perfect fit for you.
Affordable Liveaboard Sailboats
In your quest for a dirt-cheap liveaboard sailboat that's actually good, there are some finds worth considering. Let's dive into these affordable gems that were built for liveaboard life and sailing.
Bristol 32 is known for its classic design and solid construction
The Bristol 32 is a classic liveaboard sailboat with a solid reputation for its sturdy construction and excellent sailing performance. Designed by Ted Hood, this boat is known for its comfortable living spaces and adequate storage. A used Bristol 32 can be found at a reasonable price, making it perfect for those with a tight budget.
Morgan 323 provides stability and safety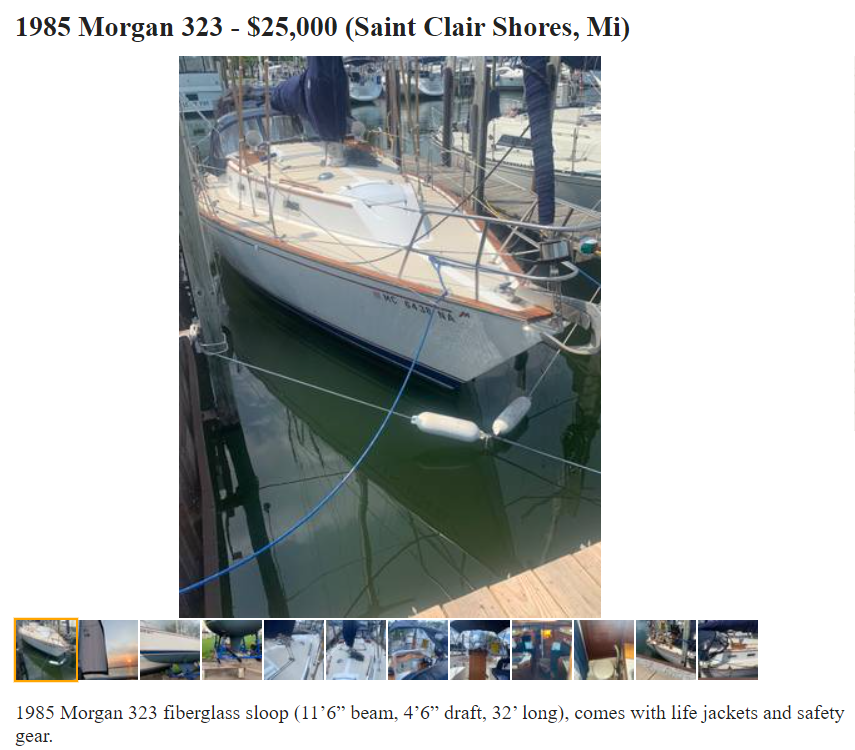 Next is the Morgan 323, which offers a great deal of interior space for a 32-foot sailboat. The well-designed layout ensures you have all the necessary amenities for living aboard while maintaining high sailing performance. Equipped with a full keel and skeg-hung rudder, the Morgan 323 provides stability and safety while underway.
Contessa 32 has a solid reputation for being safe, seaworthy, and comfortable
A British classic, the Contessa 32 is a small yet capable liveaboard sailboat, perfect for a couple or solo sailor. With its sleek lines, excellent performance, and well-built hull, the Contessa 32 is a go-to choice for many budget-conscious sailors. It's a rugged, seaworthy vessel that can handle various weather conditions with ease.
Pearson 365 is suitable for long-term and weekend cruises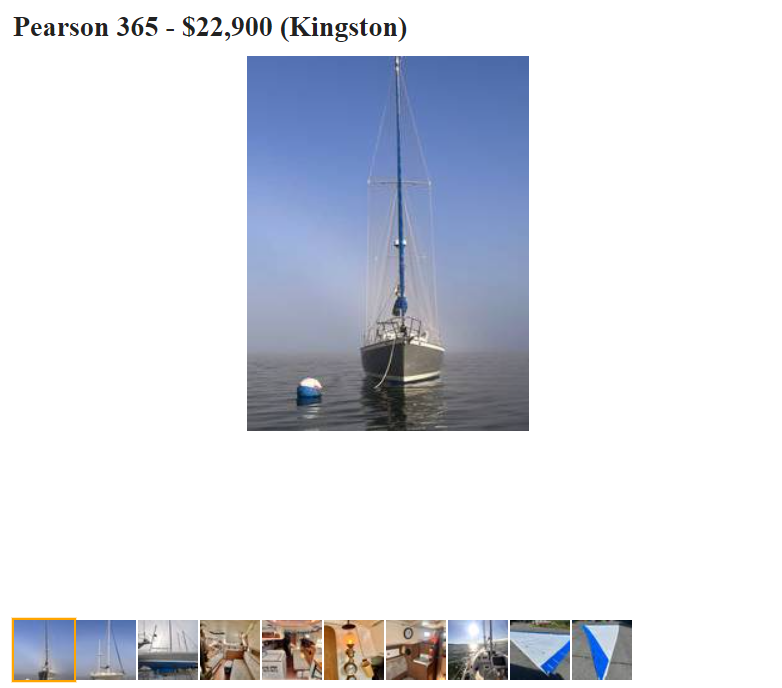 The Pearson 365 is another popular liveaboard sailboat, known for its spacious interior, comfortable accommodations, and reasonable price. With a roomy cockpit, plenty of storage, and a versatile sail plan, the Pearson 365 is well-suited for both long-term liveaboards and weekend cruisers.
Hunter 31 is well-rounded and spacious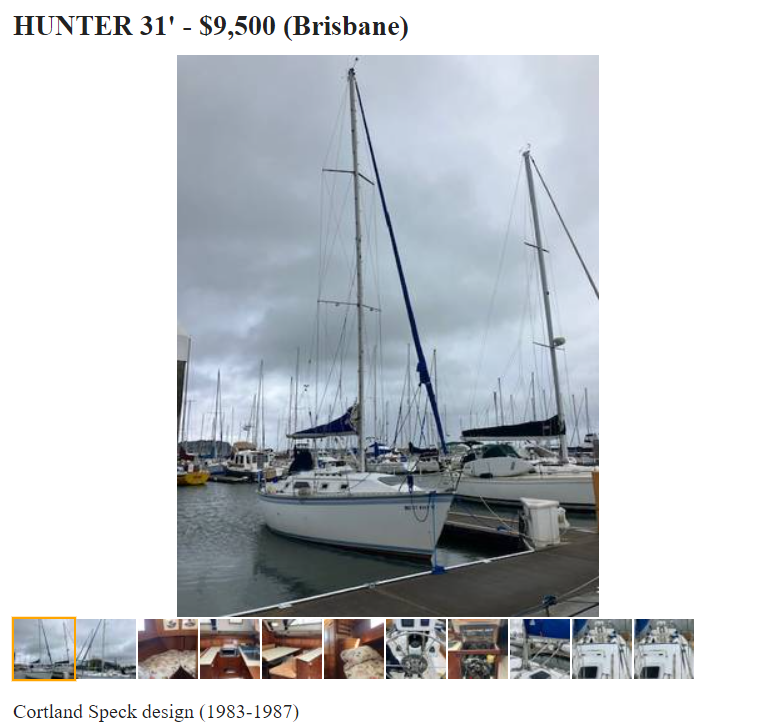 Affordable and easy to find, the Hunter 31 is a popular choice for budget-conscious sailors searching for a suitable liveaboard. With its beamy hull, the Hunter 31 boasts a spacious and functional interior. While not a traditional bluewater cruiser, the Hunter 31 can hold its own in coastal and nearshore environments.
Cal 34 offers solid sailing performance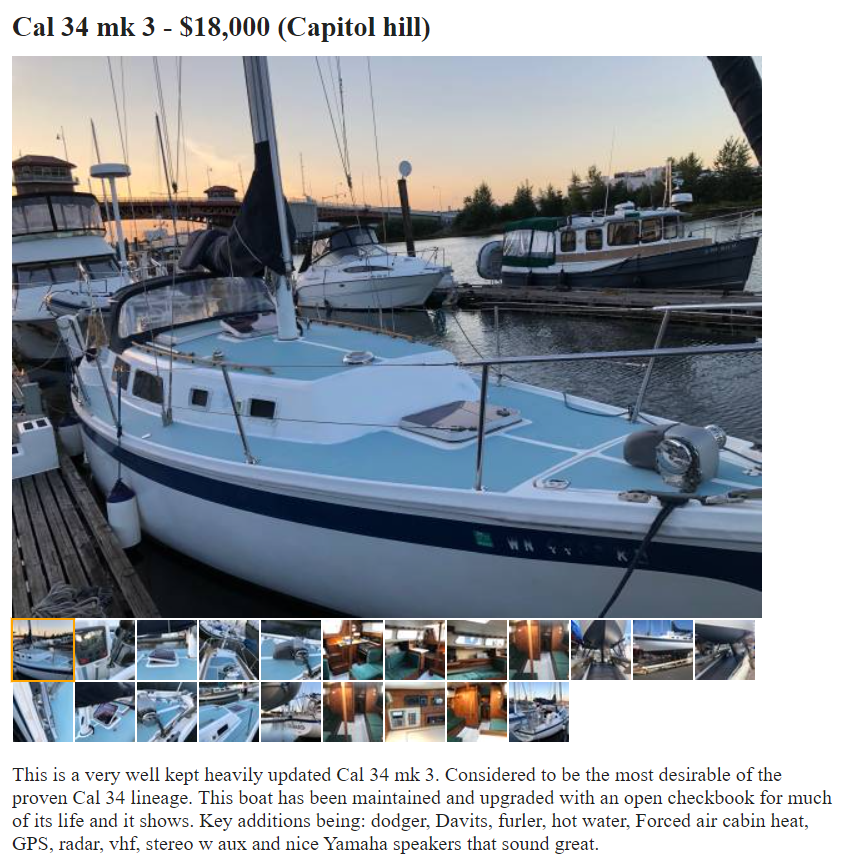 Another solid liveaboard option is the Cal 34. This well-designed sailboat has earned a reputation for its quality construction and comfortable living spaces. The Cal 34 strikes a suitable balance between performance and affordability, making it a popular choice among budget-conscious sailors.
Tartan 30 has enough space for living aboard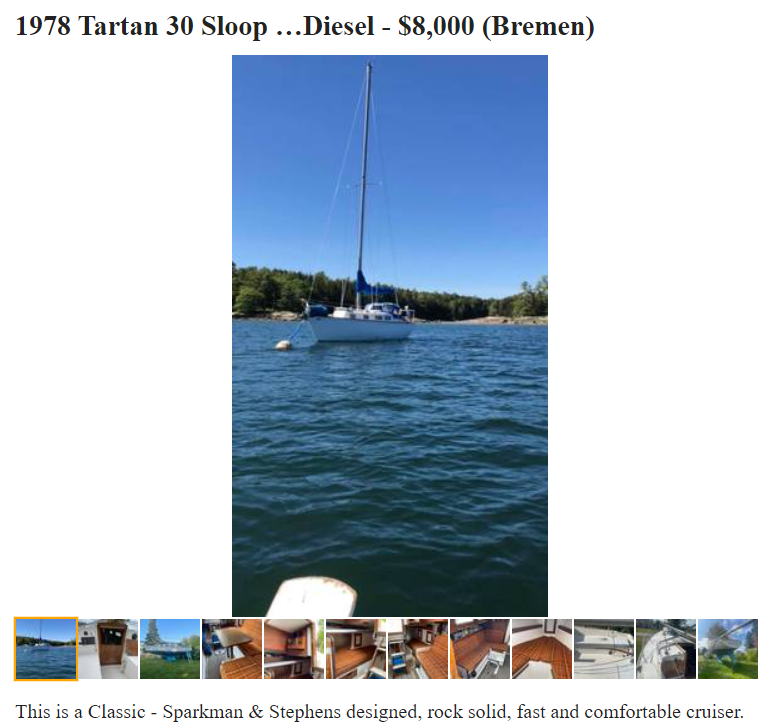 Last but not least is the Tartan 30. This sturdy sailboat is known for its seakeeping abilities and high-quality construction. The Tartan 30 provides adequate space for living aboard while maintaining its performance capabilities. Finding a used Tartan 30 at a great price is an excellent opportunity to secure an affordable, comfortable liveaboard.
Did you find the answer to your specific question?
👍

0
👎

0