13 Most Practical Boat Liveaboard Places in the US
If you're considering moving onto your boat full-time, there is a range of practical issues you need to take into account before choosing a permanent liveaboard location in the U.S.. For starters, if you're hoping to live aboard whilst working, you'll obviously need to be close enough to commute to your office every day. For those of you who are retried or remote workers, you can count yourselves among the lucky ones and you have a bit more freedom to choose where you want to live.
There are plenty of stunning spots in the U.S. but not all of them are practical for year round living. At the same time, you need to be aware of hidden fees and taxes that different states impose so be sure to research any destination thoroughly before packing your bags and heading across the country. Living aboard can be a fantastic adventure, giving you the freedom to live in beautiful destinations for lower prices than waterside properties and the added bonus of being able to sail away whenever the feeling hits you. This list takes into consideration practicality and adventure because really the two go hand in hand when it comes to living on your boat!
Read on for 13 of the best places to liveaboard in the U.S. to maximise your quality of life and quality of sailing.
San Francisco Bay, California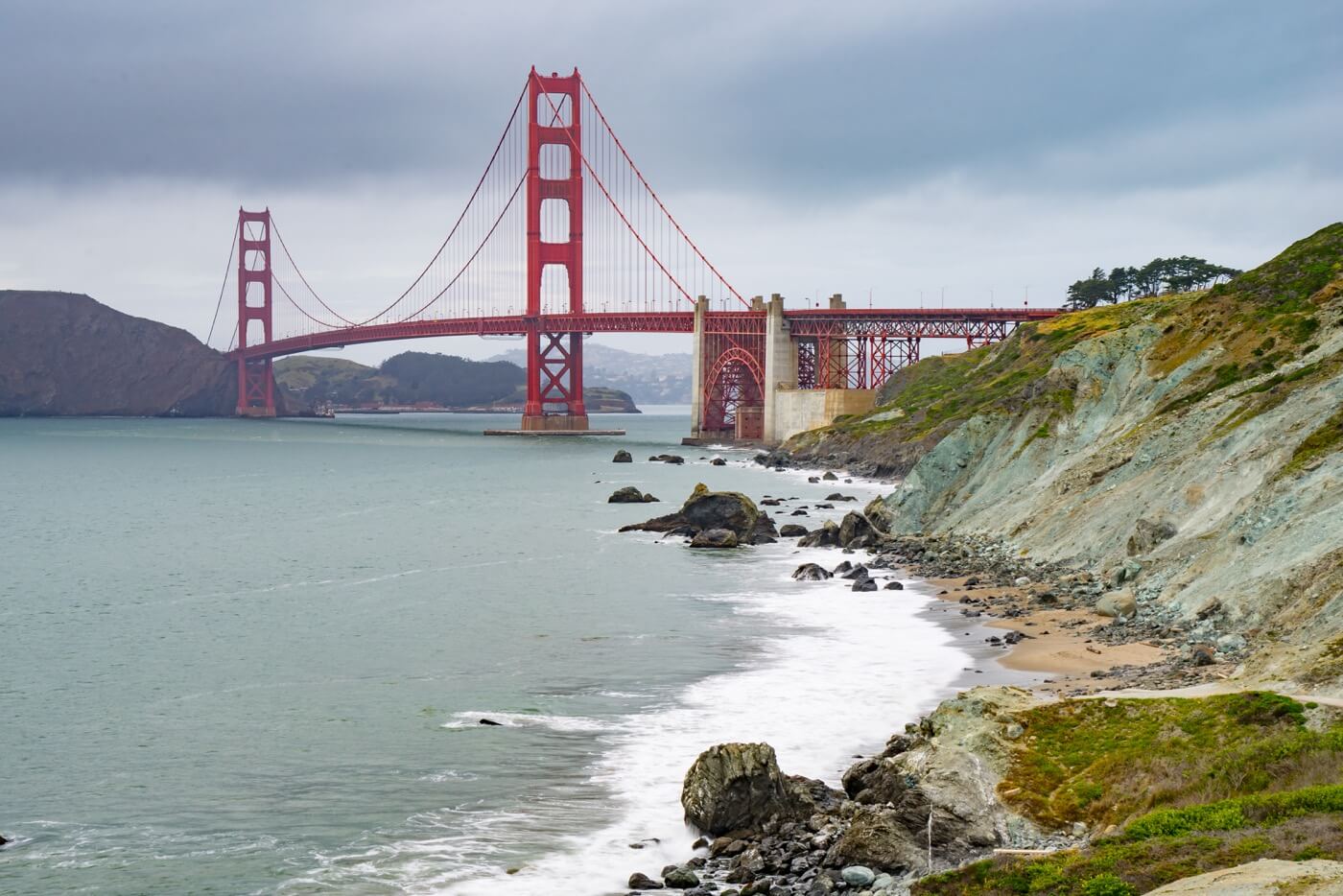 San Francisco Bay is a paradise for sailing. The sheer variety of conditions and scenery you can find in the bay makes it an ideal destination for anyone who loves a challenge. Whilst the weather is not as warm as others on this list, if you wrap up well when you're out and make sure your boat is fitted with a good heater, it can make an excellent choice. From the Tiburon Peninsula to Richardson Bay to the Farallones, there is a wide range of conditions and winds to contend with. At the same time, there's plenty of developed waterfront areas to eat, grab a drink or go shopping.
One of the cheapest places to live aboard in San Francisco Bay is Oyster Point Marina where reports put the monthly cost at $350 plus a live aboard fee of $200. Generally, the harbours get less expensive as you go further inland. Good choices include San Rafael and Vallejo.
For cruising at the weekends there's plenty of destinations on offer including Angel Island or the Petaluma or Napa Rivers. If you have longer, you could consider sailing south to Half Moon Bay or Monterey. A combination of cheap rates (if you know where to look), varied sailing, and plenty of destinations nearby make San Francisco Bay a top choice for liveaboards.
Newport, Rhode Island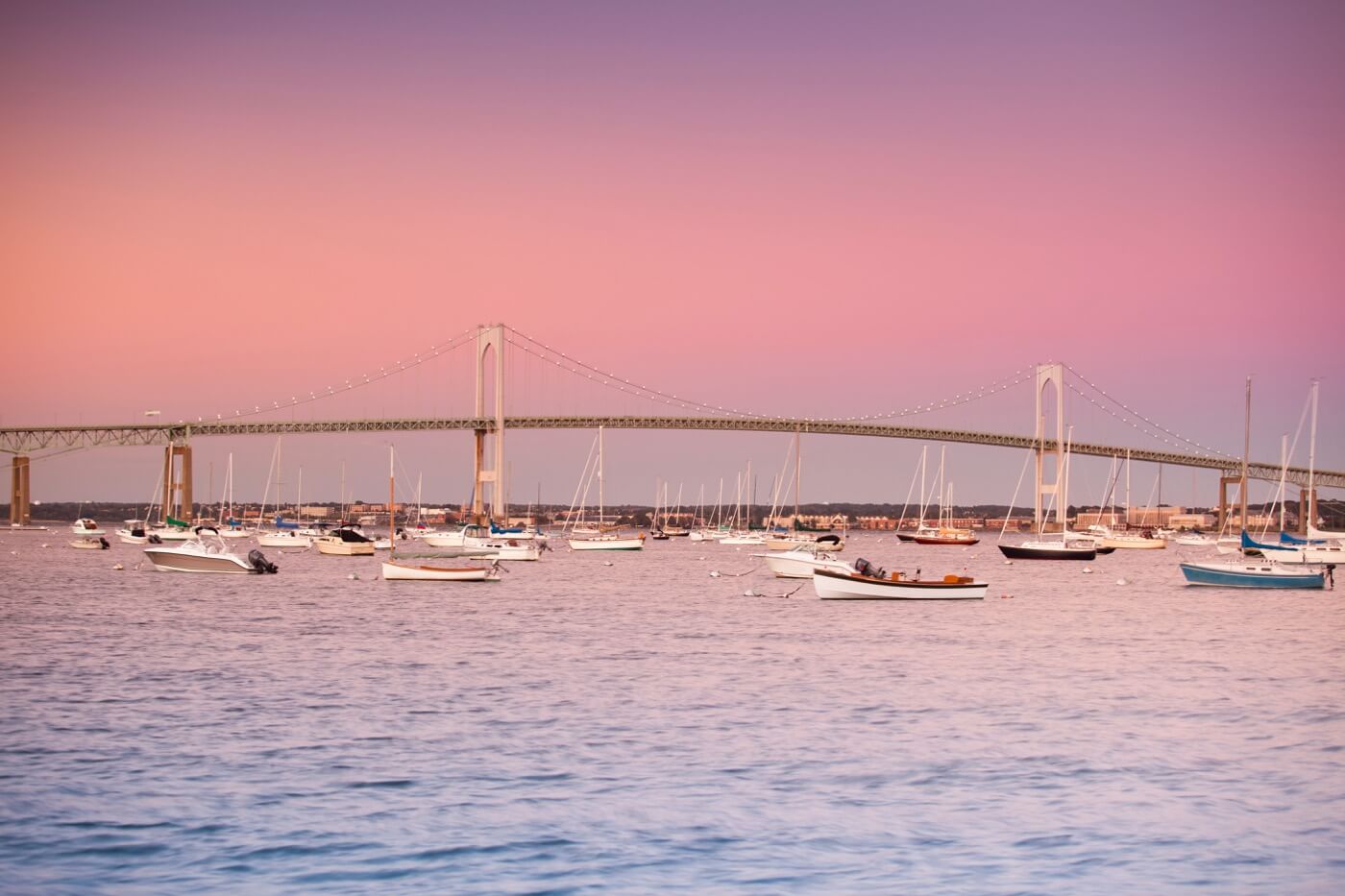 Perfectly positioned on Aquidneck Island, near the mouth of Narragansett Bay, Newport is known as the sailing capital of the world. Whilst this title is certainly up for debate and there's plenty of other destinations claiming the same, it's a really popular destination on the East Coast. The area is blessed with a beautiful shoreline and more than 400 miles of coast dotted with beaches. There are yacht tours and a regatta during the sailing season, which runs from mid-April to late October, and there's some good liveaboard spots available too.
Newport's popularity makes it an expensive choice but there are some areas that are more reasonable options. Wickford, on the west side of Newport, has rates starting at around $500 per month for a medium-sized boat with access to the town. Jamestown across the bay is also a less expensive option. Getting across to Newport itself is easy enough and the proximity means you can still enjoy all the city has to offer. If walking is more your idea of a good time, there's a 3.5 mile cliff walk to sink your teeth (feet?) into.
Green Bay, Lake Michigan
Green Bay on Lake Michigan is another picturesque and convenient choice for liveaboard hopefuls. Green Bay is separated from the rest of the lake by the Door Peninsula and the Garden Peninsula and the islands between them. The waters around Green Bay have been important for hundreds of years, serving as a key waterway for trading fur and pelts. Its history as a port can be traced back to Native American use before British, French and American traders began building military fortifications to secure their hold on the territory in the early 1800s.
You can get to Green Bay via the Fox River, Sturgeon River and Porte des Mortes. Green Bay is ideal for fishing fans as well as offering a large variety of onshore activities from shopping to eating out to the Green Bay Botanical Garden. Green Bay rates start as low as $150 a month if you're on a strict budget. Be warned, for this price the space will be basic. For higher prices you can find somewhere nicer - you pay for what you get in this area.
Corpus Christi, Texas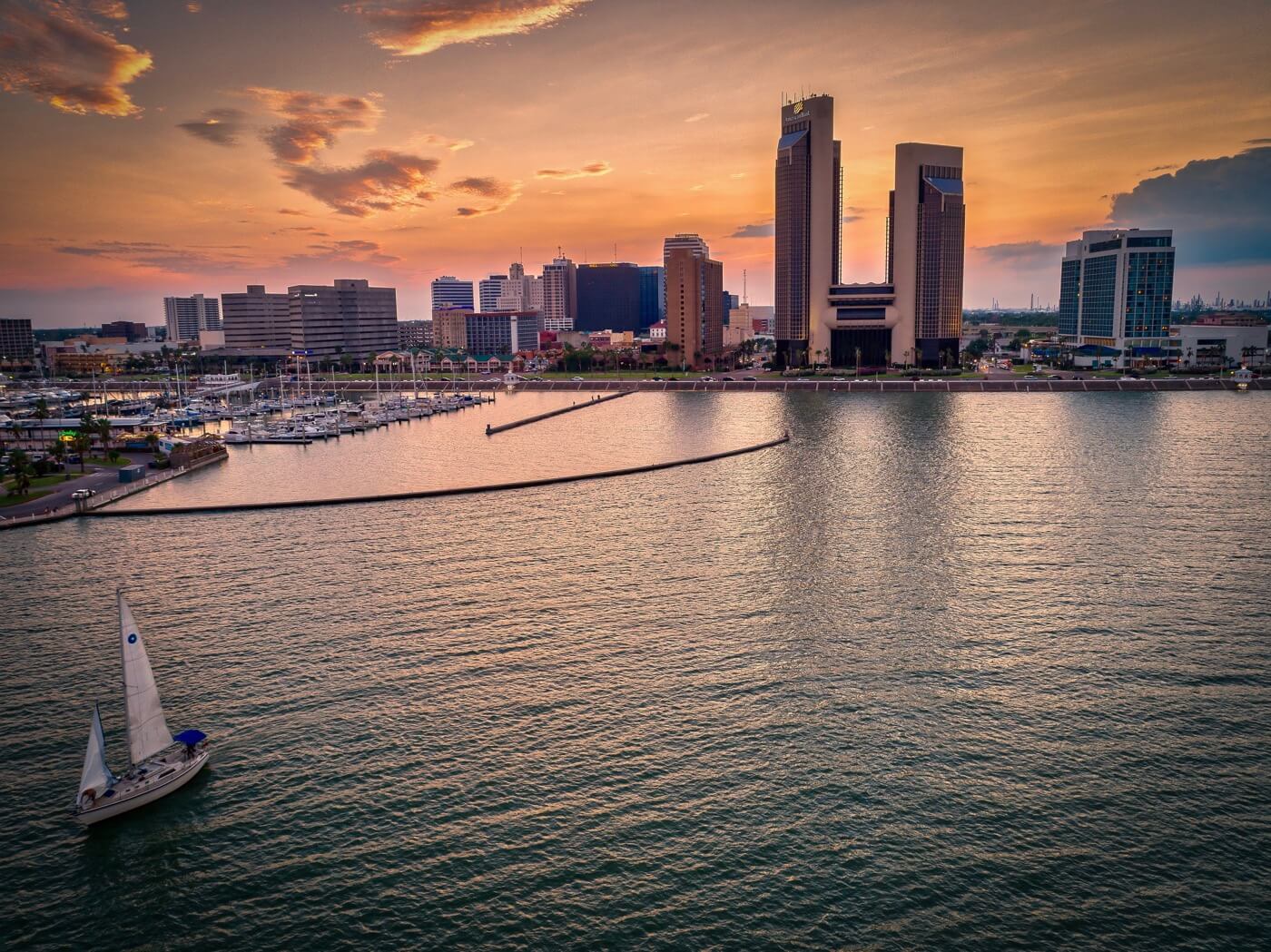 A coastal city on the Gulf Coast of Texas, Corpus Cristi is an affordable and popular option for living aboard, offering the practicality of being close to the city but the romance of life at sea. Sheltered by the Padre and Mustang Islands, the waters are home to sea turtles and migratory birds can be seen flying overhead. At the same time, the waterfront is undergoing increasing amounts of development. It's known as a safe and laid-back city, making it a popular choice if you're looking for an easy life.
Texas is a great state for liveaboards as boat taxes are relatively low. You can find slips starting at just $150 per month for smaller boats though prices go up for larger boats of course. One example is a 60-foot slip for $3,000 per year, working out at just $250 per month. Some marinas in Texas allow you to pay annually instead of monthly, which can also save you money long-term.
San Juan Island, Washington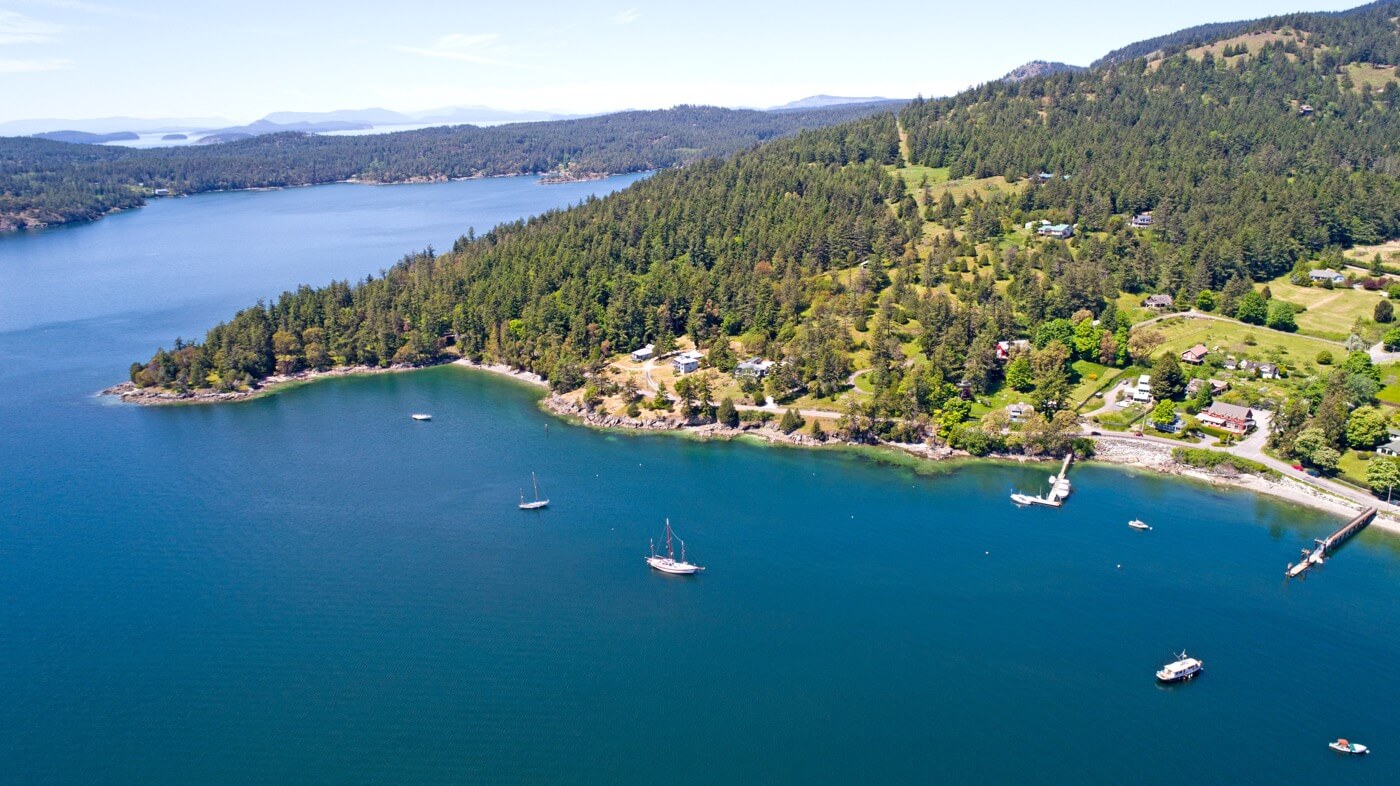 Stunning views, regular festivals and friendly locals - San Juan Island can offer a lot if you're looking to liveaboard. San Juan is the second largest island in the archipelago between Vancouver Island in British Columbia and mainland Washington. In spite of this, at only 24 miles long, 9 miles wide and a population of 7,500, it's definitely a small town spot. Here's a location where everyone knows everyone.
Visitors are drawn by the woods, the beaches and the impressive views of the Olympic Mountains. For cultural activities, there's a wide range of galleries and studios on the islands thanks to the large number of artists who call the area home. It is also the best spot in Washington for sailing. Despite the drop in temperatures, it's suitable for sailing year-round, making it an ideal location if you're planning to liveaboard for 12 months of the year. The best time to sail is from April to October and in the summer you can see orca wales on their annual migration. Be warned, rates tend to be higher for San Juan than other locations but if you have the budget, it's worth it.
Tacoma, Washington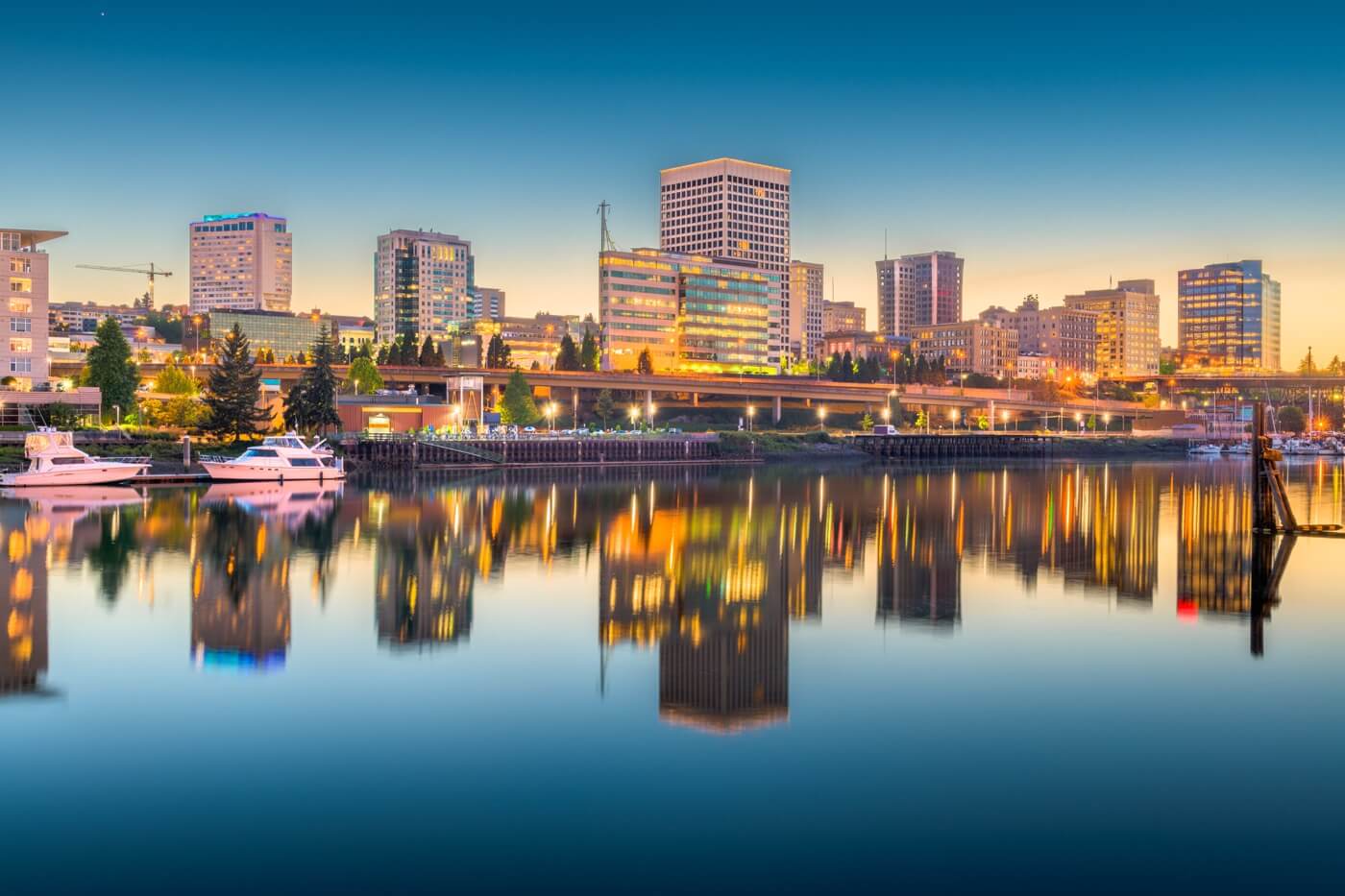 Tacoma is a practical choice for those looking for reasonably priced slips in Washington. Perched on the Puget Sound, Tacoma's Commencement Bay offers liveaboards city conveniences combined with great sailing. The Puget Sound itself offers good cruising grounds and you can head north to the San Juan Islands for trips. In the South Sound, there are plenty of state parks to be found and fantastic scenery thanks to Mount Rainier only 42 miles away. This is also handy if you're looking for adventure activities on dry land. What's more, Tacoma neighbors Seattle and is close enough that you can head over there whenever you're looking for a taste of the big city.
Rates for liveaboards vary depending on where you're looking in Puget Sound. Reports for Tacoma put slips at $500 per month compared to $750 in Seattle. Nearby Bremerton is another good choice for keeping costs fairly low. The great news about this location is that there's a lot of choices for liveaboard marinas so you can find one that suits your needs, be it an on-site gym, a kitchen, showers or storage facilities.
Lake of the Ozarks, Missouri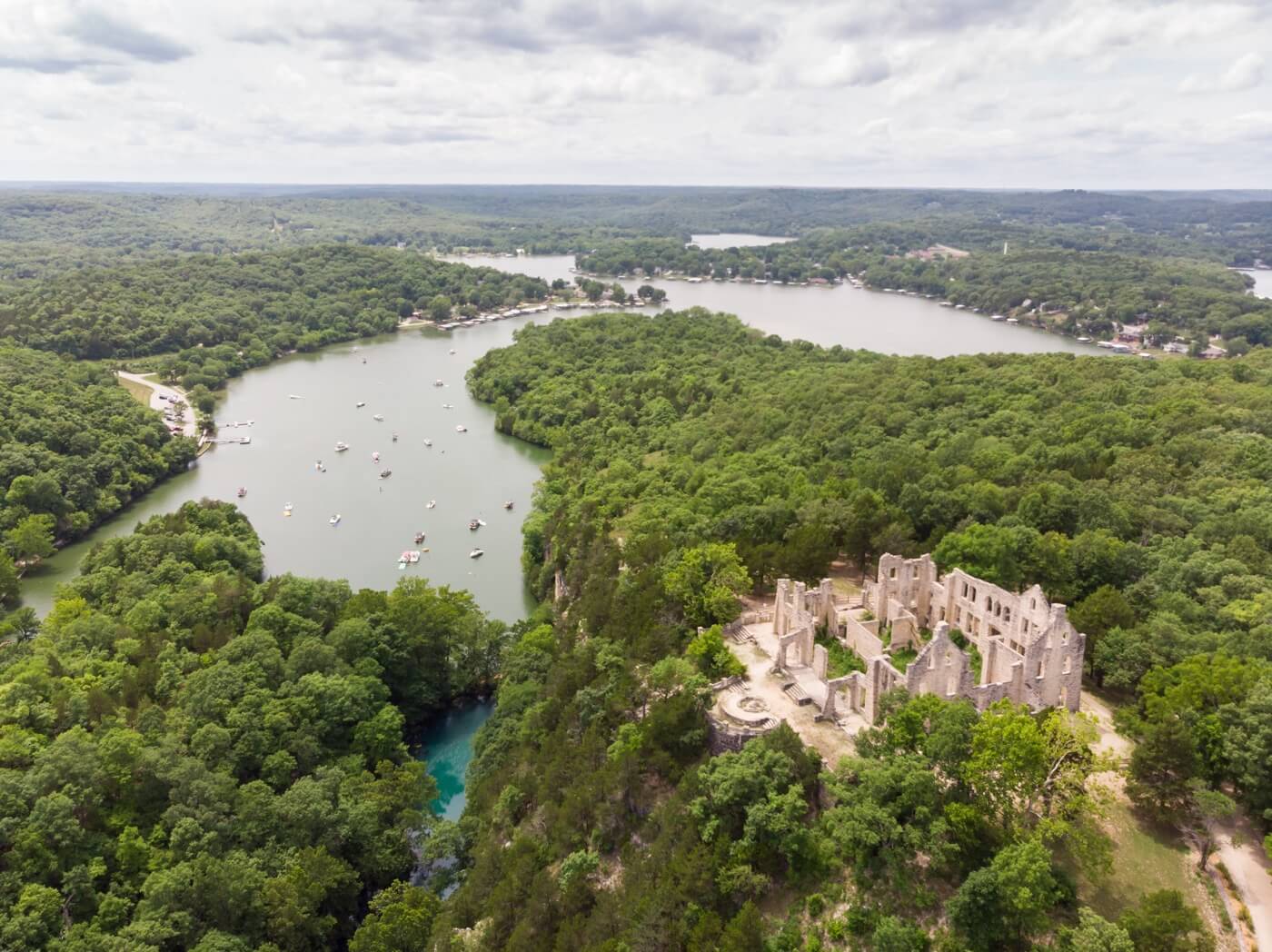 Coming in top for the most break-taking scenery, the Lake of the Ozarks is a truly stunning place to live. Thankfully, living aboard your boat is also fairly cheap, giving you a much better deal than if you tried to buy or rent a lake-side property. The water levels are fairly stable year round and there is a wide range of marinas to choose from who are happy to accommodate liveaboards. Different marinas offer different amenities with some set up for entertaining, with access to BBQs and bars and others better for a quieter lifestyle. It's a good idea to tour some of them before you decide where to stay to get a feel for the different atmospheres and what you can expect.
There's no end to the conveniences on offer in this the Ozarks with dockside cafes and restaurants aplenty, placed at convenient points along the shore. The Lake of the Ozarks is so well set up for liveaboards that you can even get food delivered to your boat! This is the ultimate spot for convenience and practicality, if takeout is your idea of being practical!
Long Beach, California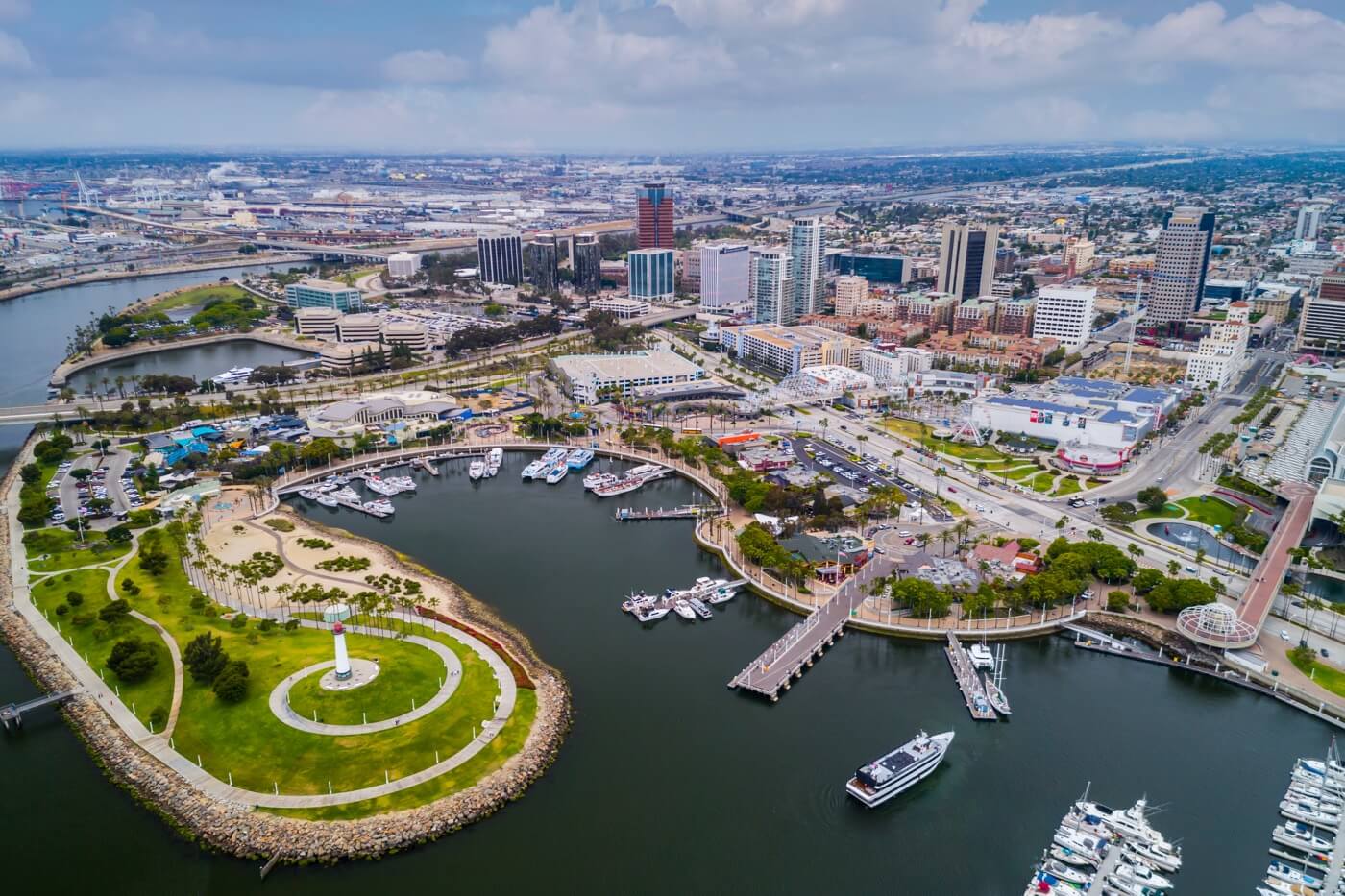 A really popular destination for liveaboards, Long Beach offers a large number of liveaboard locations that you can take advantage of. The nearby Channel Islands make a nice destination for sailing trips and you can enjoy other water-based activities like scuba diving and kayaking too. This is a fantastic choice if you want to live in a place where it's summer all year round.
The only drawback for living aboard in Long Beach is the waitlist for slips. Thanks to a restrictive cap of 10% for liveaboards in each marina, it can be tough to find a free space. There is no fee for putting in a 'Liveaboard Request' but you'll need to be patient. If you have time to spare then the rewards are worth it and it's a good option for practicality and a high quality of life. However, this destination is not for spur of the moment decisions!
Chesapeake Bay, Maryland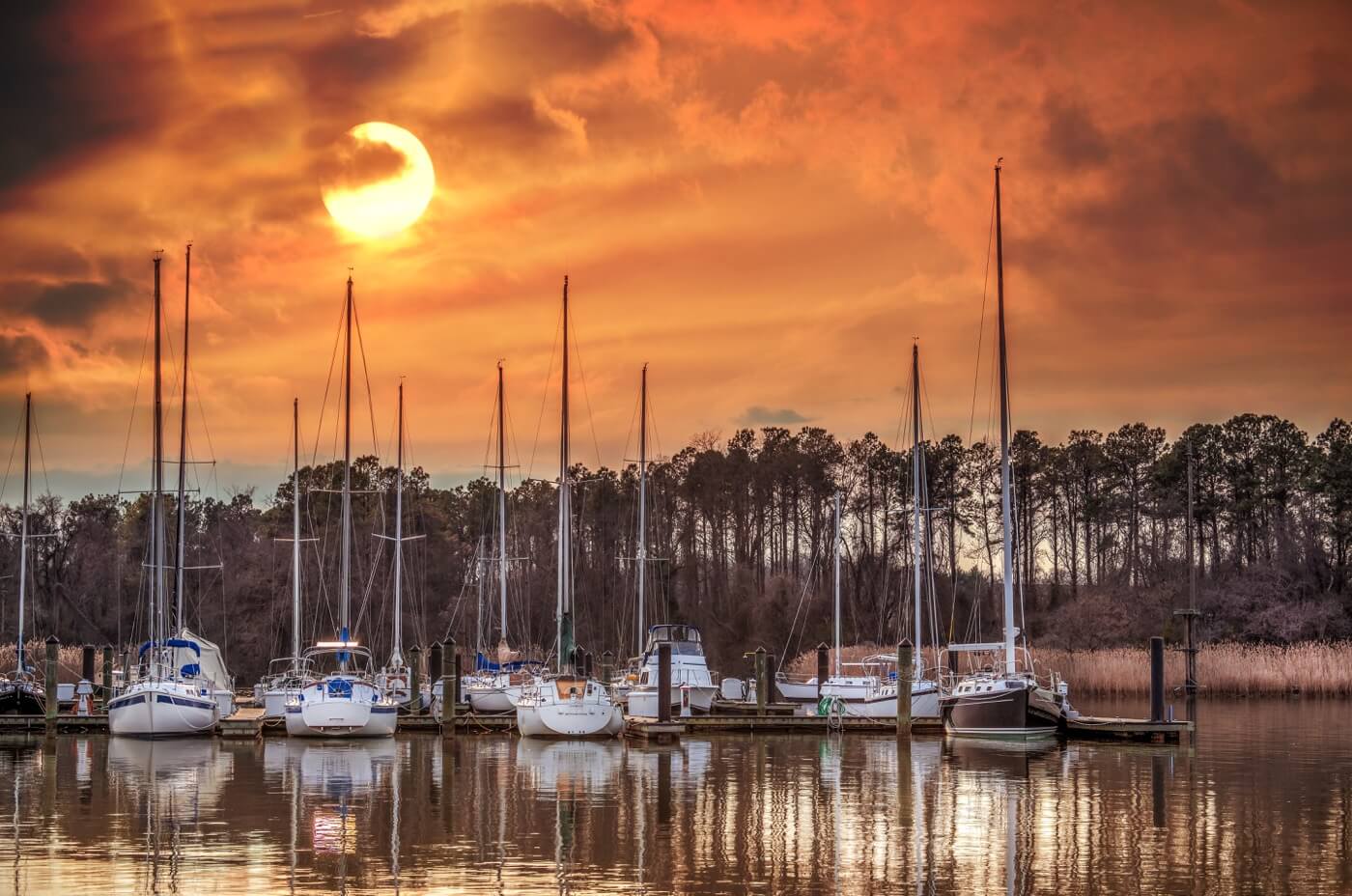 One of the most popular destinations for year-round living, Chesapeake Bay has a lot to offer liveaboards. From rich biodiversity to stunning sailing destinations nearby, there's a whole range of reasons that this one is on the list. You can choose from a large number of different marinas around the Bay so it's up to you if you prefer to live near Baltimore, Virginia Beach or anywhere else in the area. At the same time, the Bay offers protection against bad winter weather so it's a practical choice for all seasons.
Prices can vary depending on where you go and how close you want to stay to urban areas. The starting point is around $300 per month and rates go up from there. For city living on board your boat, you're going to pay between $5,000 to $8,000 a year here.
Long Island, New York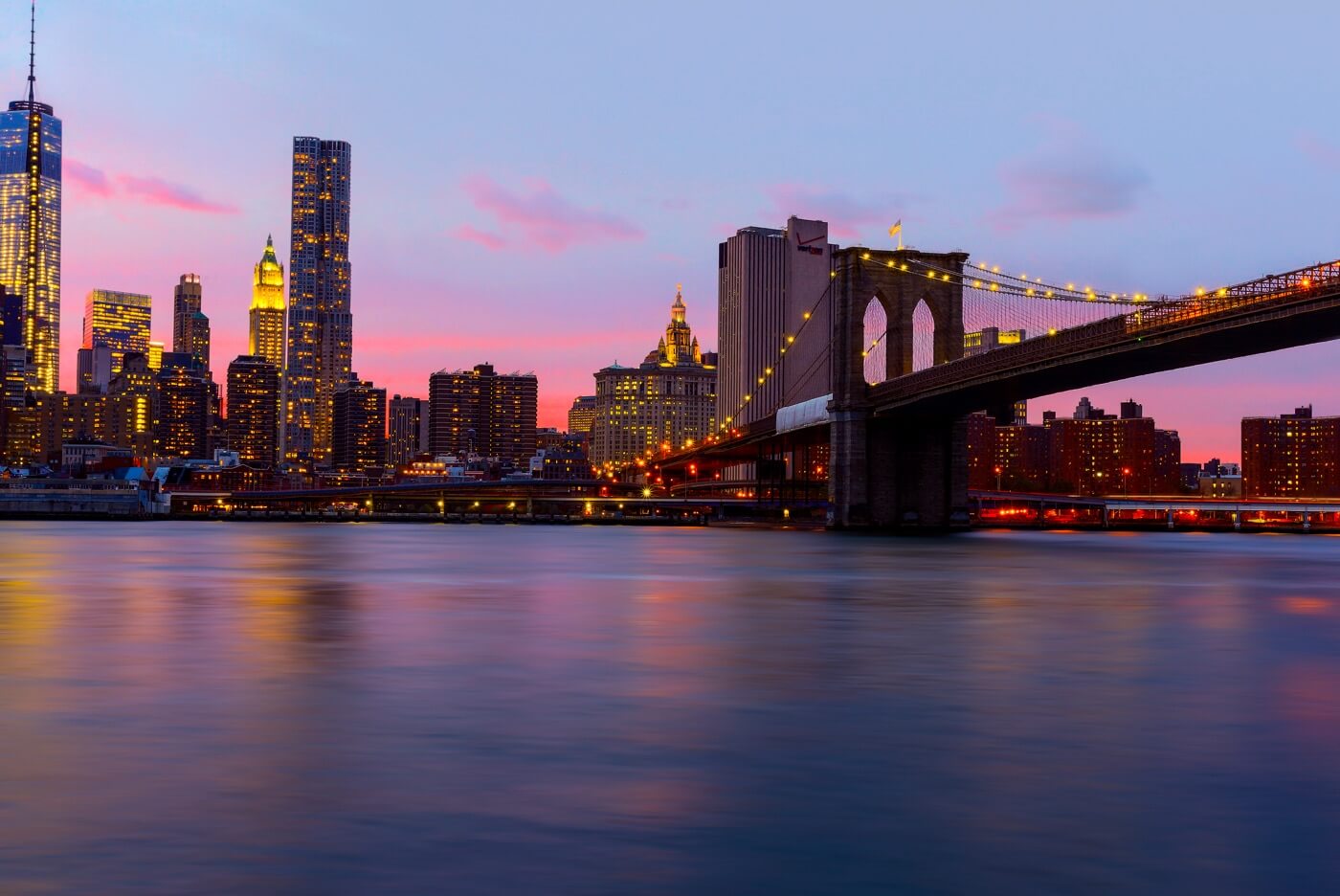 Long Island is the perfect choice for living aboard if you're looking for plenty of destinations to sail to in your free time. You're at the gateway to New England and can easily head to Connecticut, Rhode Island and Massachusetts in less than an hour. Of course, you can't forget about New York City as well! Have you ever fancied sailing through Manhattan? It's a challenging but rewarding cruise with plenty of iconic views along the way. Alternatively, head to The Hamptons for an upmarket experience in the destination of choice for wealthy city-dwellers during the summer.
Long Island itself is 100 miles long and 20 miles wide with bays and inlets, extending into the open ocean. This makes it an awesome destination for sailing, sight-seeing and living aboard. Unsurprisingly, prices are more expensive than others on this list at approximately $600 per month for a 40-foot slip.
Tampa Bay, Florida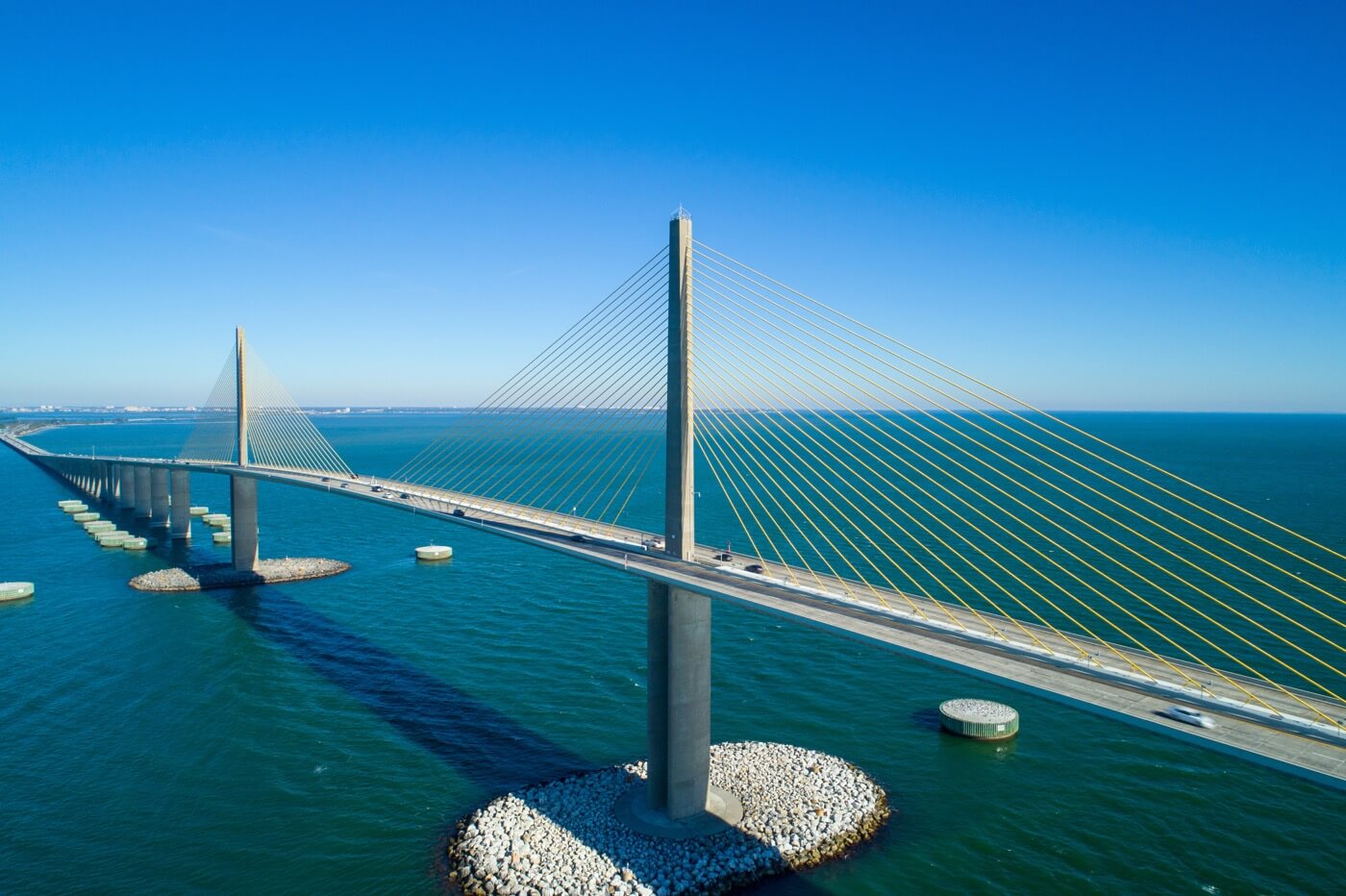 One of the biggest attractions for living aboard in Florida is the weather. You can't beat the year long summer climate that makes really comfortable conditions for liveaboards. There's a whole range of options if you're looking to live aboard in Florida but Tampa Bay is an affordable choice compared to other locations closer to big cities. You'll find a wide range of rates reflecting the location you choose.
In Tampa and neighboring St. Petersburg, you should be able to find marinas offering $500 per month for a 40-foot slip and other spots that are lower. The beauty of Tampa is that the waterfront is well developed with food, shopping and leisure options to keep you entertained. This means there's no commute inland to get somewhere fun. Be warned, insurance can be high in Florida and local laws means there's hoops you have to jump through in order to live on your boat. If you can take this in your stride than Florida makes a great choice.
Destin, Florida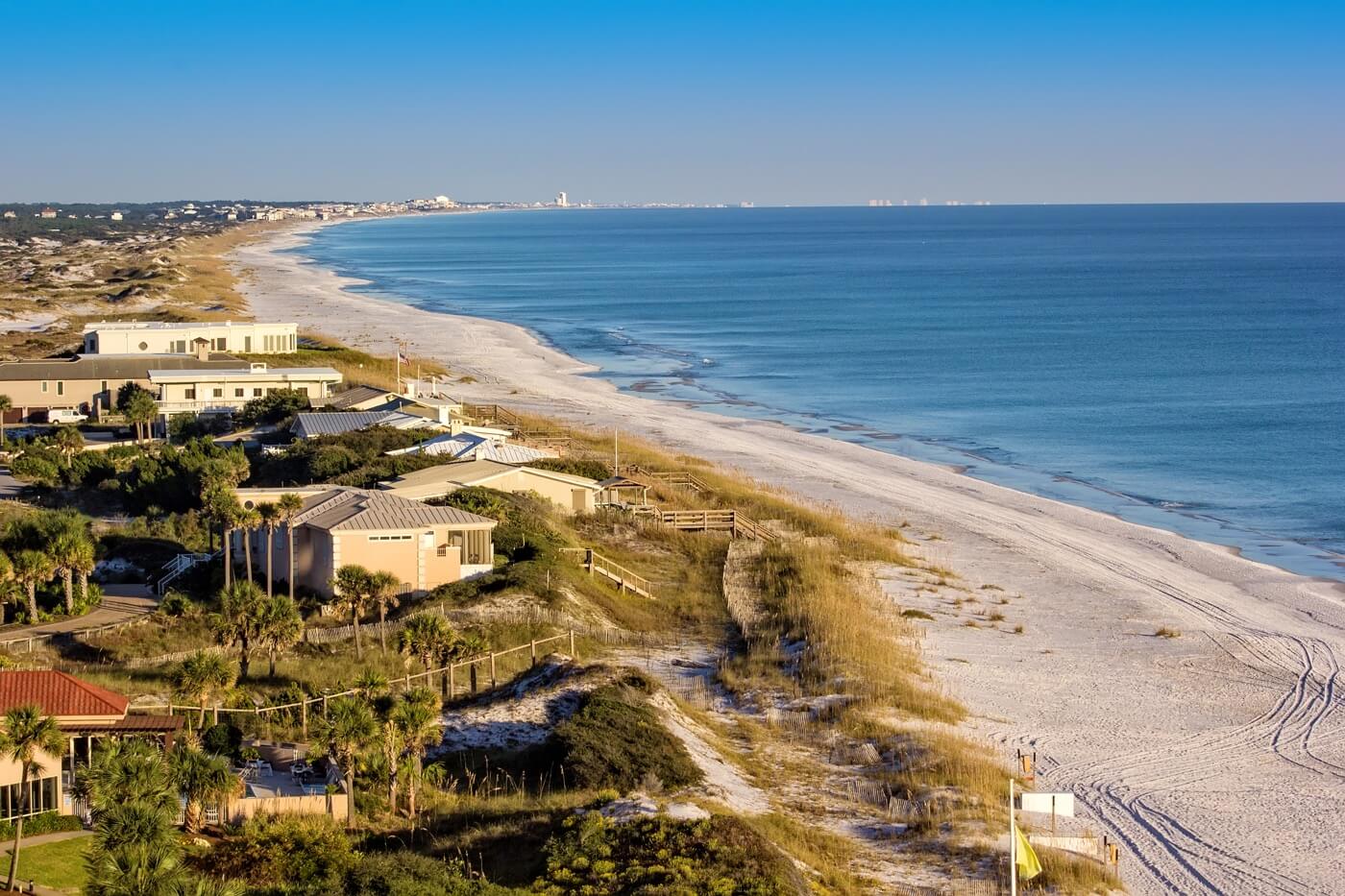 Staying with Florida, Destin is another blissful choice for would-be liveaboards who are looking for a relaxed, subtropical lifestyle. Destin's beaches are one of the biggest draws for this location, as well as the number of barrier islands to explore. Located on the Panhandle of Florida, Destin is a paradise for leisure activities. The bay and Intracoastal Waterway is perfect for sailing beginners but getting out to the east Pass and the Gulf of Mexico is where the real fun begins. Tides, swells and cross-currents make it a challenging and exciting sailing destination.
The popularity of this destination makes Destin a more expensive choice. You will most likely have to go on a wait-list before you can find a slip. On the other hand, Florida is one of the states with the lowest taxes on boats so that can work in your favour. What's more, Panama City is within easy reach of Destin for a weekend or head to Choctawhatchee Bay and discover the inland waterways and islands of the Santa Rosa Sound.
Oahu, Hawaii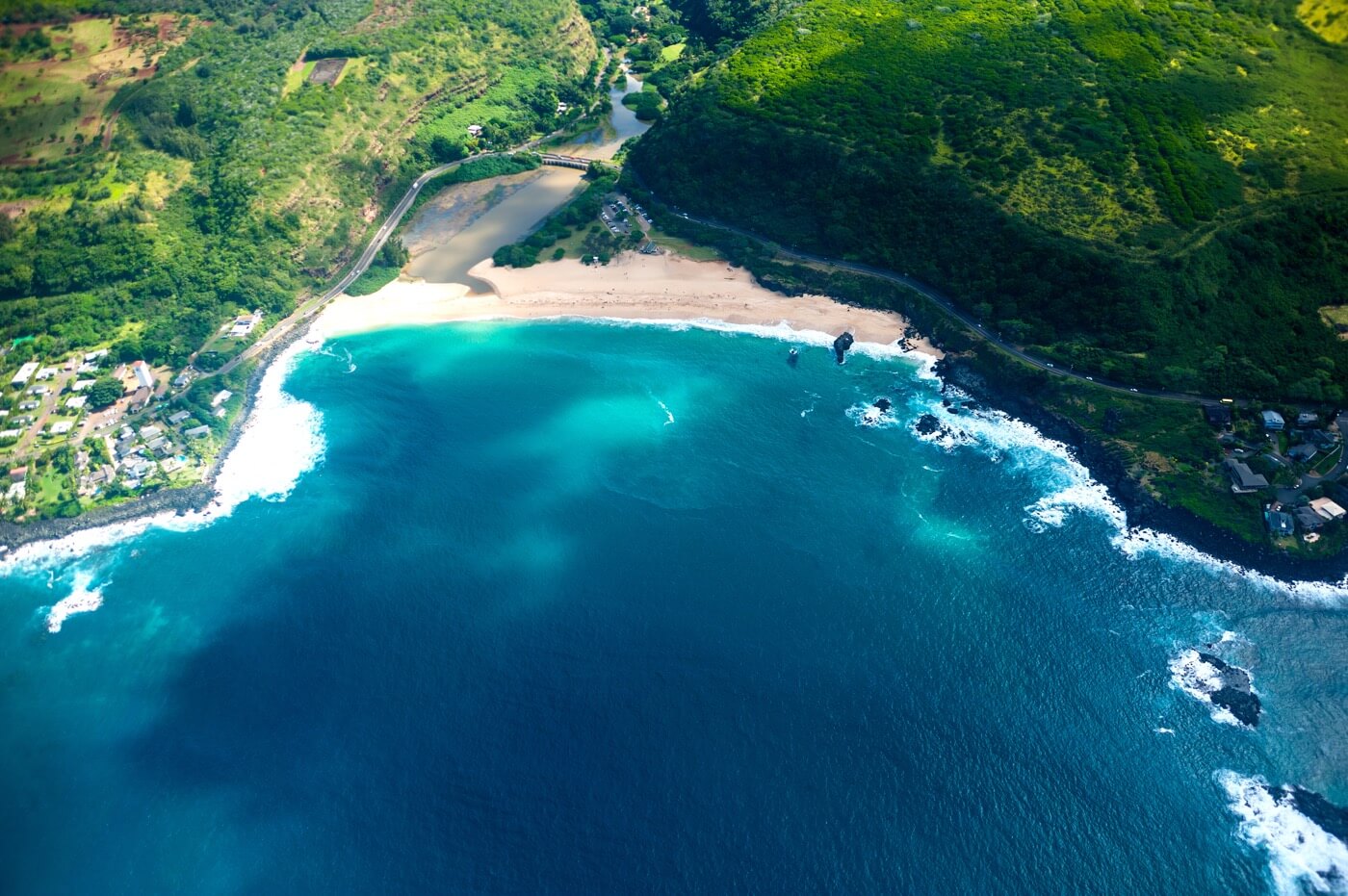 Hawaii is an awesome spot for sailing and the island of Maui is considered to be one of the best in the U.S. but Oahu island has a lot to offer liveaboard hopefuls. Honolulu may seem like an obvious choice but there are other options elsewhere on the island that offer practical alternatives. As with other sought-after locations, many of the liveaboard marinas on Oahu have long wait lists and it can be hard to find spaces for permanent stays. Some of the most popular options, including Haleiwa Harbour on the North Shore have wait times of up to 20 years! This is because it's the only safe harbour on this shore.
If you can find a space, Hawaii life is worth it. From snorkelling to diving, the island life is truly tempting. In the summer months, you can sail to Waimea Bay and anchor on the sand for a romantic getaway. Thanks to the conditions, you can sail year-round and the infamous Hawaiian winds give you plenty to work with, ensuring you'll never get bored.
Now the only question is, which destination will you choose?
Did you find the answer to your specific question?
👍

4
👎

2