45 Gift Ideas for Sailors: What We Wish You'd Buy Us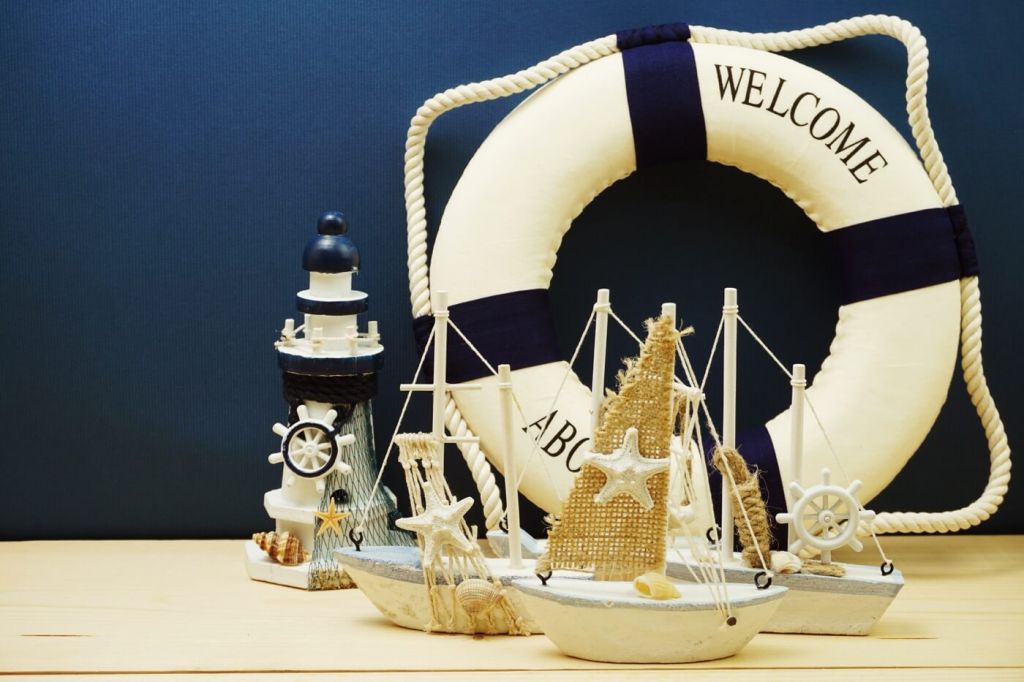 Have you been grinding over a gift idea for your sailor friend? Don't worry, because, in this article, I tell you exactly what we sailors would like to get.
Yachting has made a name for itself as being expensive, elitist ... even decadent. Sounds like hell to get these people a gift. No gift is good enough! Everything is expensive! Right?
Well, no. There are actually some really solid gift ideas for sailors, for any type of occasion. Let's get creative and think of some really good ones. I guarantee there's something here for every sailor, for every occasion, for every budget.
Here's my sailing gift idea list:
Subscription to Cruising World, Sail Magazine or Yachting Monthly
Mid-priced gift. I know, it's old-skool to gift a magazine subscription, but nothing beats it. You can't really go wrong with giving a good and renowned glossy. And if it's too retro for you, you can also gift a digital subscription.
Four great magazines are:
I've actually arranged a discount for you!
Go to MagazineValues and use the following coupons:
IMPROVESAIL5 - Save an additional 5% on Sailing World
IMPROVEOCEAN10 - Save an additional 10% on Ocean Navigator
IMPROVECRUISE15 - Save an additional 15% on Cruising World
IMPROVEYACHT15 - Save an additional 15% on Yachting
GlocalMe Mobile Hotspot
Mid-priced gift. If your friend is on the water for multiple days at an end, a mobile hotspot is a great gift. Give them the freedom of the internet!
Click to check the current price on Amazon
Knot Tying Kit
Budget gift. If your friend is a beginner sailor, this is a fun gift. This knot tying kit is a great way to learn the essential knots for sailors.
Great gift if you're looking for something small that's thoughtful as well.
Click to check the current price on Amazon
Mariners Rigging Knife
Mid-priced gift. Every sailor needs a good rigging knife, and if you want to impress your friend, you need to get one that has a marlin spike. A marlin spike is used for marine rope work, like untying knots, splicing ropes, and so on. Yes, that shows you have paid attention.
Also, this one has a three-quarter serrated sheepsfoot blade made of German marine stainless steel. The serrated part helps with cutting heavy lines, sheets, and wires. It comes with a nylon case, so you can attach it to your belt. Myerchin has different series for different price ranges, but I personally think this one is the best bang for the buck. It's a heavy blade with a good grip and a safety lock system.
There are a lot of cheaper knives out there, but I try to not cut back on tools, as the more expensive ones tend to last longer and be more reliable. I enjoy giving people tools because a tool of good quality will last you a lifetime.
Click to check the current price on Amazon
Master-Mariner Gift Set
High-priced gift. If you're prone on spending a bit more and making an impression, for example on your spouse, I find this Master-Mariner Gift Sets absolutely stunning. Master-Mariner crafts brass and chrome marine instruments, like clocks, barometers, comfort meter (thermometer and humidity), and moon phase and tide clocks. The craftwork on these instruments is fantastic and they all come in a leather box with magnetic closure.
Expensive: yes, but definitely one of the best decorative gifts on this list.
Click to check the current price on Amazon
Marine Divider
Budget gift. A marine divider is used for drawing lines of position (LOP) on a marine chart. If your friend uses any kind of physical map (as a backup or as a primary method of navigation) a divider will come in handy. They're beautiful, not expensive at all, and practical. Perfect gift if you're on a budget.
Click to check the current price on Amazon
KiwiGrip for Decks
Mid-priced gift. If you know what color your sailor friend wants on his deck, you could give him or her a can of this KiwiGrip Non-Skid Deck System. You simply apply it with an included roller, in one layer. It gives your deck a solid grip structure and protects your deck finish. It's all environmentally friendly, water-based acrylic.
When handing them this can, simply say: 'get a grip' - success guaranteed.
Click to check the current price on Amazon
Lindemann Wichard Boom Brake
High-priced gift. If you have money to spend, and really want to help a sailor out, a boom brake is a really good valuable and thoughtful gift. A boom brake is used to help you to gybe safely. Gybing (or jibing) is when you turn the stern of the boat through the wind, changing wind direction. This will swing the boom to the other side of the boat. One of the most challenging operations. If it happens uncontrolled, it can be very dangerous. A boom brake helps to control the forces and makes it a safer operation.
Click to check the current price on Amazon
Action Cam with Mast Mount
An action cam on a sailboat gets you cool footage. There are actually mounts available to attach them to your mast or bowsprit. If you consider buying an action cam, I would recommend not defaulting to the GoPro Hero (although it's obviously good), but check out the Olympus TG Tracker as well, which is cheaper and better in many ways.
I've written an article in which I compare the Top 3 action cams for sailing. Check it out here.
Gill Helmsman Hat
Mid-priced gift. This helmsman hat is fleece insulated and offers great protection from the elements. This one by Gill is especially good for sailing in cold climates. Has a chin strap (can't do without on the water).
Click to check the current price on Amazon
Tilley Boating Hat
Mid-priced gift. For fairweather sailors, this kaki boating hat is perfect. A real classic. It offers protection from the sun up to UPF+ 50. It's made from light and breathable materials that dry quickly, and it has a chin strap.
Click to check the current price on Amazon
Casio Pathfinder Watch
Mid-priced gift. Probably the best sailing watch there is for the money. The Casio Pathfinder is a real classic among sailors. It's solar powered and includes a lot of sensors. It has a compass, barometer, thermometer, world time zones, countdown timer. Most importantly: it's waterproof up to 330 ft (100 m). It's just the all-around perfect watch for sailors.
Click to check the current price on Amazon
Mast Wind Vane (10")
Budget gift. Every sailor needs a wind vane. So check the mast top and if it doesn't have a vane, this will make any sailor very happy. They are not that expensive really, and easy to mount. A cool gift if you like to be practical but thoughtful at the same time.
The 10" vanes are good for small and mid-sized boats. If your friend has a pretty large boat, you should probably get a 15" vane.
Click to check the current price on Amazon
High-Grade Marine Binoculars
Mid-priced gift. These HOOWAY binoculars are perfect for marine use because they have an internal rangefinder and compass. Which help you to navigate. Completely waterproof and they float. If you're looking for a serious gift that will last them years to come, this sure is a good instrument.
Click to check the current price on Amazon
Nautical Almanac for 2020
Mid-priced gift. The Nautical Almanac is a yearly publication by the United States Nautical Almanac Office. It's the basic navigational manual with all navigational data for celestial navigation for the U.S. Navy.
It contains precise tables with the declination of the Sun, Moon, and navigational planets, and also the position of the navigational stars. If you want to use a sextant, you need this almanac.
You can order a hardcover from Amazon here.
Sextant
Mid-priced gift. Celestial navigation is no joke - it's still one of the most reliable means of navigation on the seas. Personally, I'm very interested in learning it, because it is the best backup you can possibly have for your GPS. If you want your friend to always find his or her way, a sextant is a great and symbolic gift.
Click to check the current price on Amazon.
Sailaway Sailing Simulator
Mid-priced gift. The best sailing simulator around, they say. A great way to continue the practice when the weather doesn't allow real-life sailing. I really like how this simulator allows you to sail the world's oceans in such great detail.
18. Handheld SUUNTO Compass
Mid-priced gift. Every sailor should bring at least ONE compass aboard, but I prefer to have my boat compass, and then bring a spare compass.
Personally, I'm in love with this SUUNTO compass. It's the best looking compass around. It's also one of the most durable, thanks to the aluminum casing. The quality is comparable to the Brunton, but it's 4 times cheaper. I like this one, but any reasonably precise compass will do, and you can get a nice one in any price range.
Check the current price on Amazon.
Ritchie Boat Compass
Mid-priced gift. If your friend doesn't have a boat compass already, please get them one. It's standard sailing equipment, and in my opinion, a boat shouldn't leave the marina without one. But nowadays plenty of yachts are shipped without one, or with a very bad one. They rely on GPS instead, and GPS is great, but it can fail.
This Ritchie B-51 EXPLORER isn't expensive, and it's bracket mounted, so you can mount it on deck. It's a simple but good quality compass, that's easy to install and fits smaller boats.
If you want to read more about my recommendation, click here to read the article.
A compass gets you home always. So make his or her boat more reliable and get one or the other.
Click to check the current price on Amazon
Captains Log
Budget gift. A captain's log is not some roleplaying thing. If you want to improve your sailing, it's best practice to maintain a captains log. It's a great way to become aware of the decisions you've made, and how they played out. I found it really helps a lot to improve your skills. I found a couple of cool captains logs:
Ships Guest Book
Budget gift. Another cool idea is to give a ships guest book, especially if you want your friend to take you along more often (hint hint). No, but really, a leather book isn't expensive, but it's still a cool and elegant object.
Click to check the current price on Amazon
Portable 10,000 mAh Solar Charger
Budget gift. If you're doing long trips, away from dock power, a portable solar charger is quite handy. Solar power is increasingly efficient, so it actually makes sense now to buy a portable panel.
This BEARTWO charges up to two devices simultaneously. It's perfect for the outdoors because it has a rugged rubber casing and is IP67 waterproof certified (which means it can take quite a lot of water, but I wouldn't go swimming with it).
Click to check the current price on Amazon
23. Professional Sailing Gloves
Budget gift. Sometimes a little comfort can go a long way. Working the sheets with these sailing gloves helps a lot. I usually don't use gloves, but when it's cold outside, you want something to protect your hands. But it also needs to dry quickly. That's exactly what these Windrider gloves do. Nothing fancy, just plain and practical.
A good gift if you don't want to break the bank and still want to see happy faces. You do have to estimate the size of your friend's hands.
Click to check the current price on Amazon
Garmin InReach Explorer+
High-priced gift. If you're that overprotective friend that worries too much, this is the perfect gift for you. It's a cool gadget, but it will also ease your mind.
The Garmin InReach Explorer+ is a handheld satellite communicator. It's basically a GPS receiver and beacon that transmits your GPS location. You can automatically check-in with friends and family to let them know you're okay, even if there's no cell reception.
It also has two-way global interactive SOS. This is a great feature: it allows you to request Search and Rescue with the emergency services.
It also gives you the weather forecast and has a navigation feature. The Explorer also has maps and navigation sensors like a compass and barometer. The more basic inReach SE+ model doesn't have these but is still a solid tool.
It's a great little device to keep everyone's mind at ease. But it's quite costly. Besides buying the thing, you also have to subscribe to the satellite messaging service, which is about $150 per year.
Click to check the current price on Amazon
Dry Bag
Budget gift. There are plenty of dry bag manufacturers out there. I think Earth Pak is the best. They make dry bags that look fine (like any dry bag) from PVC with welded seams. The bags come in all kinds of sizes and colors and are waterproof They've included an IPX8 waterproof phone case, so it's the best bang for the buck.
Click to check the current price on Amazon
Storm Glass
Mid-priced gift. This is a cool vintage instrument for predicting the weather. It's said it can show you any upcoming storms by forming crystals. A storm glass contains a mixture of distilled water, alcohol, salt, and ammonium chloride and camphor.
The way it works: the contents of the storm glass starts to crystallize when the temperature changes. This allows you to see tiny changes in the weather.
Click to check the current price on Amazon
Marine Navigation Set
Mid-priced gift. This marine navigation set is more practical than just the divider. It contains everything for manual chart plotting - including a divider. The parts are less decorative though. But if you want to give him or her a jump start on manual navigation, this set is perfect. With this one kit, your sailor pal is done.
Click to check the current price on Amazon
Udemy Courses on Sailing
Budget gift. Udemy has dozens of great sailing courses, with prices ranges from a couple of dollars to a couple of tenners. I like to gift knowledge to others a lot because knowledge is for life. And especially via Udemy, since my friends can decide themselves what interests them the most.
Check out their sailing courses here.
Alternatively, I really like NauticEd's courses. They are more comprehensive and illustrated/animated. They are also internationally recognized, so I definitely recommend checking them out here: NauticEd Skipper Course.
DJI Mavic Pro 4K Quadcopter Drone
High-priced gift. This is really the best gift ever. There's nothing a sailor likes more than to look at his or her own seamanship from the sky. It's so cool to be able to see yourself operating your boat.
The DJI Mavic Pro 4K drone currently offers the best bang for the buck. It has good range and good quality video is well-documented and is easy to fly. However, it isn't waterproof, so you should be prepared to lose it.
If you're bad at saying goodbye, you should probably check out the Swell Splash Drone, which is waterproof. That and it's the price as well (you could buy 3 Mavics for the price of 1 Splash Drone).
Click to check the current price on Amazon
Kindle eReader
Expensive gift. If you've ever been on a boat for prolonged periods, you know that your number one issue is storage space. Getting an eReader is a great way to clear up a TON of storage space, and a lot of weight as well. I always liked books more than the digital thing, and it took me more than five years to come around and acknowledge that, yes, maybe an eReader is not the enemy.
This Kindle is waterproof and has a 300ppi display, which is the highest resolution, which I highly recommend. I have a 300ppi as well, and the display is just very good and crisp. I just know that anything with a lower resolution would annoy me over time.
Click to check the current price on Amazon
BoatLoop
Mid-priced gift. This fiberglass pole is a super helpful addition on any boat. You can use it for docking to loop posts, and to reach for cleats. It's also perfect for pushing away from objects. Both sides have a boat hook (small and large) which you can use to get items that have gone overboard and grabbing lines.
Click to check the current price on Amazon
32. WindRider Antirash Swimming Shirts
Budget gift. Cheap, but very helpful. This fast drying shirt is great to wear as an undershirt. It protects against sunburn with UPF+ 50. It's made of 6oz heavy fabric so it's more durable than other shirts.
Not a sailing shirt, but I found this extremely comfortable in cold weather or when I'm gonna be out in the sun for a long time.
Click to check current price on Amazon
Handheld Windmeter
Budget gift. More tools! A digital windmeter is accurate and reliable (as long as it gets power of course). An inexpensive and great tool to get accurate wind measures, which helps to keep your loved ones safe.
Click to check current price on Amazon
DeckMate Multitool
Budget gift. A cheap, but helpful tool. There are a lot of tools out there, but this multitool gets used A LOT here. Especially the deck keys are super helpful. For the money, you can't really afford not to get it. Did I mention it comes with lifetime warranty?
Click to check current price on Amazon
Classic Oil Lamp
Budget gift. What can I say, I just like these nostalgic sailing items. A classic oil lamp is still very practical (although maybe not while you're sailing). A nice decorative item to give if you're looking for something on a budget.
Click to check current price on Amazon
Good Rubber Sailing Boots
Mid-priced gift. Any sailor will be pleased with high-quality, non-slip sailing boots from a quality brand like Gill. Good design, good fit, and good materials. They provide good grip on deck and keep your feet dry.
If you wear them with socks, be sure to get Neoprene socks (scroll down).
Click to check current price on Amazon
Helly Hansen Sailing Rain Jacket
High-priced gift. Helly Hansen is an established sailing brand that makes good, solid clothing. This rain jacket is good for sailing because it can withstand salt water, is windproof, but still breathable. It also looks quite smart I think.
Click to check current price on Amazon
39. Spinlock Toolbag
Mid-priced gift. Spinlock makes great products for sailors, like this toolbag with a waterbottle. Iff your friend is a competitive sailor, this will be a great asset.
Click to check current price on Amazon
Fishing Rod Holder
Mid-priced gift. If you're friend likes fishing, this boat mount is a nice help onboard. Holds your fishing rod while you look after the boat.
Click to check current price on Amazon
JBL Flip 4 Speaker
Mid-priced gift. These speakers are very waterproof and produce amazing sound for how small they are. I have one size larger but a friend of mine has this size, and it will do on a small to medium-sized boat. It's great value for the money.
Click to check current price on Amazon
Cape Horn Sailors Wallet
Mid-priced gift. Cape Horn makes wallets from leather and recycled sailcloth. Quite cool: they use sailcloth from Patagonian regatta sailors. These people know how to sail. The design is extra thin so it's comfortable in your front pocket.
Click to check current price on Amazon
Red Cross Emergency Weather Radio
Speaking of safety, this emergency weather radio can be used in case everything else fails. It has a hand crank, so it can be charged manually, no matter what the conditions are. You can use it to listen to a NOAA Weather Band to make sure you're headed in the right direction. It also has a smartphone charger (quite handy), a small solar panel, and an integrated flashlight.
Perfect if you plan on longer trips, for example offshore, and want to make sure you can catch the weather updates.
Click to check the price on Amazon.
The Complete Sailing Manual
Budget gift. The Complete Sailing Manual, aka the Sailing Bible, is a great reference for sailors of all levels and experience. From boat maintenance to navigation, this book really contains A LOT of valuable information, and any sailor would be pleased with getting a copy.
Click to check the price on Amazon
Plan a Chartered Sailing Trip
Expensive gift. There's one thing all sailors like to do the most - and it's the best gift on this entire list.
If you want to make your sailor-friend very, very happy, and have some money to spend, you could plan a chartered trip. Heck, if you're smart you propose to join ('already booked the plane tickets').
Check out BoatSetter to get great prices for great experiences. It's kind of the Airbnb for boats, where owners list their yachts for charter. It's a great system and worth checking out.
But you must really, really like your friend a lot. You can charter bareboat (without crew) for anywhere between $1,000 - $5,000, depending on your location and the season. With travel expenses, this gift is the most expensive on my list, totaling about $3,000 - $6,000 for a week.
Some very cool places to go: the Caribbean, Croatia/Greece, and the French and Italian Riviera.
The great thing about sailing is that you can host large groups. A mid-sized yacht (40') can easily fit up to 6 people. That means you could potentially split the costs of this gift over 5 people. All of a sudden it doesn't seem like such a bad idea anymore ...