Best Action Cam for Sailing: Our Top Picks for 2020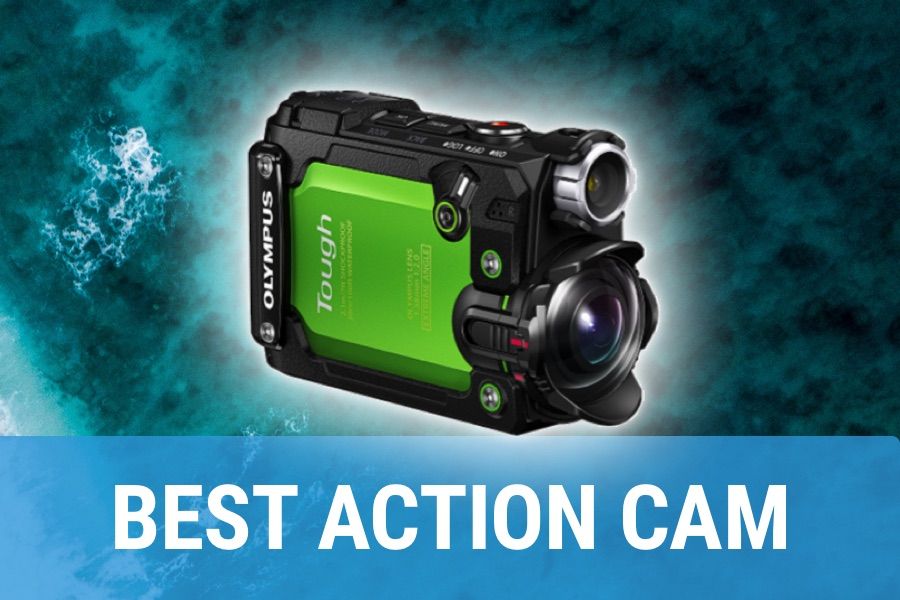 These are the Top 3 Sailing Action Cameras for 2019:
Why I Picked the Olympus Action Camera
The Olympus is a little-known, but very good contender for title "Best Action Cam" - especially if you're a sailor. After doing the research, I'm really surprised how good it holds up against the GoPro. In many ways it's actually the better choice. Also: it's way cheaper. So I like this cam best.
It's durable
The Olympus is a lot more durable than the GoPro and Sony. It's really impressive how tough they have made this camera.
Without any casing, it's still:
water proof up to 100 ft or 30 m - twice the GoPro
shock proof up to 6 feet (2 m) -
crush proof up to 200 lbs or 100 kg
freeze proof up to 14°F or -10°C
The Sony cam needs a casing. This will make it waterproof for twice the depth, but I find casings annoying. 100ft should do the trick in my opinion.
The GoPro just isn't as durable. That's more of an action cam for the general public. So it just won't be as solid as the Olympus, which has been designed especially for activities like sailing, trekking, and extreme sports.
Other cool features:
5-axis image stabilization, which is great for top mast mounting shots, for example.
The Olympus does well with little light. It does WAY better than Sony and the GoPro. Really helps with diving.
Built-in LED light for night shot. Handy feature for vlogging at night.
It comes with 5 tracking sensors, which is cool for sailboats: GPS, compass, barometer, accelerometer, and thermometer.
To me, I really like the design. It looks just way better than the Sony cam and the GoPro.
I really like the sensor features of this cam. It will record your sailing trips using GPS, compass, barometer, accelerometer, and thermometer. I think that's just a really great idea for an adventure action cam. This does tend to drain the battery quickly.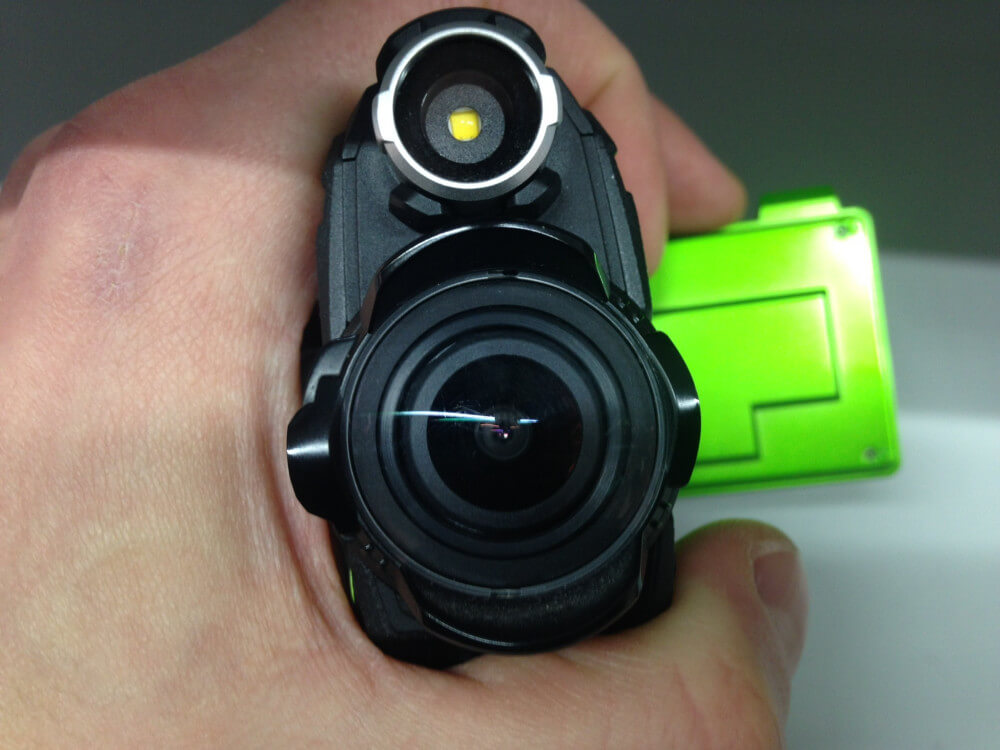 Cool Accessories for Sailors
There are plenty of cool accessories available for the TG Tracker. I recommend getting at least the floating hand strap, which is available on Amazon here.
Features to look for in a quality sailing action cam:
Good resolution - I'd definitely opt for a 4K cam. But all three are 4K so that's fine.
Durable - Especially for sailing and watersports, it should be pretty tough. The tougher the better in my mind. If it's shock and crush proof, that's definitely a plus
Waterproof - It should be as waterproof as humanly possible. The chance of submersion is 100%. So it should be able to withstand full emersion for quite a while.
Image stabilization - Without it, action cam footage mostly is useless
Anti fog lens for wet conditions
Rechargeable batteries
Good audio quality
Good mounting possibilities - Ideally you have multiple mounting options: mast mount, harness mount (ie. for diving)
Full specs of all three action cams:
So, to sum it up, here are the specifications of all three cams lined up:
| GoPro Hero 7 | Sony FDRX3000 | Olympus Tough TG |
| --- | --- | --- |
| Best video quality | Best bang for buck | Best buy |
| 118 g | 114 g | 180 g |
| 4K video up to 60fps | 4K video up to 30fps | 4K video up to 30fps |
| 12MP stills | 12MP stills | 8MP stills |
| Waterproof: 30ft - 10m | Waterproof: 200ft - 60m | Waterproof: 100ft - 30m |
| Battery 1 - 3 hrs | Battery 2.5 hrs | Battery 1.5 hrs |
| + good image stabilization | + good image stabilization | + toughest cam around |
| + helmet mount available | + helmet mount available | + built-in light |
| - expensive | + works great with low lighting | + inexpensive |
| - unresponsive screen | - needs casing (included) | - bit heavy |
Here's a clip of the kind of footage you can expect from the TG Tracker:
Now compare that to the GoPro Hero 7:
Conclusion
If you're looking for the best action cam for sailing, I recommend the Olympus Action Cam (click to check it out at Amazon). It doesn't provide the video quality of the GoPro, but it will outperform it on every other aspect - and outlast it for sure.
If you're looking for the best overall action cam, I suggest the Sony cam. If you just want the best video quality possible and like the brand, you should definitely get yourself a GoPro. I personally wouldn't overpay for just the brand.
If you're looking for good quality sailing gear, I have other articles like this one. You can check them out on the recommended gear section of this site. It has all the sailing gear I love most.