Average Canal Lock Size: UK, the Netherlands, France
If you're planning a trip to the Meds or Europe, you'll probably end up in a French canal lock at one point or another. But will your sailboat fit? In this article I share the average canal lock size for different countries.
What is the average canal lock size in the UK, France, and The Netherlands? The average canal lock size for the UK is 57 feet long and 7 feet wide. The French canal locks are bigger: 126 feet long and 16 feet wide. The Dutch canal locks are comparable to the UK.
Knowing this, you should still look at some specific information at each of the different areas. Taking your boat out and experiencing these inland canals can be a lot of fun. You just have to be prepared for what you are doing first. Getting the proper information is going to allow you to have the best experience possible.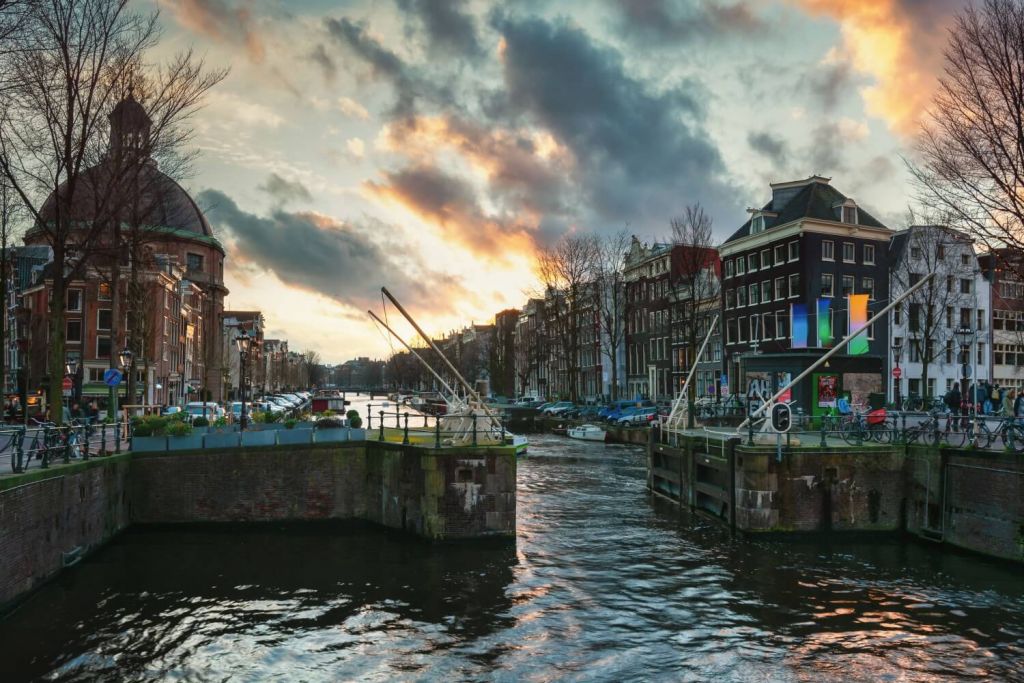 Average Canal Lock Size per Region
UK: 57 feet long - 7 feet wide
France: 126 feet long - 16 feet wide
The Netherlands: 57 feet long - 7 feet wide (or smaller)
The size of canal locks differs depending on the country that you are in. If you are planning on taking a boat through UK channels, then you will want to have a sailboat that is no longer than 57 feet. Navigating the channels with anything that is wider than seven feet is not recommended.
This information is different when looking at the Dutch regions and France too. French sizes are bigger than the UK, generally allowing boats that are 126 feet in size with 16-foot width. Dutch sizes are usually far more narrow than the French canals. You will find that these canal locks will require smaller boats and fall more in line with what the UK has to offer.
Lock Sizes for UK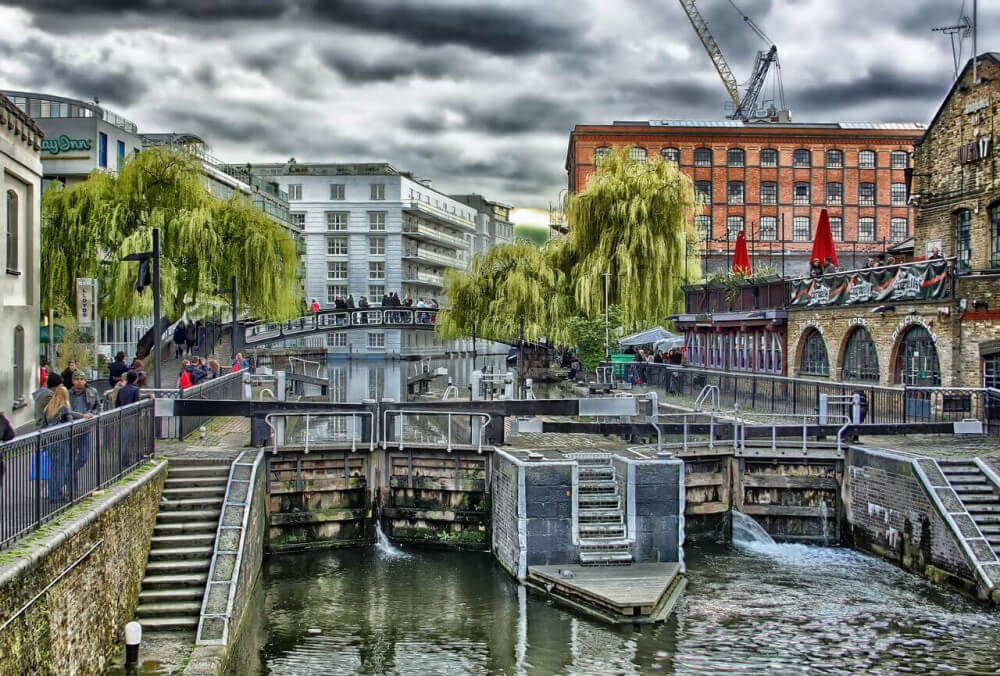 As mentioned earlier, the canal lock sizes for the UK canals are generally pretty narrow. You are going to need to use a boat that is no bigger than 57 feet if you want to have the optimal experience. Your boat should be no wider than seven feet in order to make sure that you can navigate the various channels with ease. There are channels that are wider than this but the smallest channels will make things more difficult so you want to stick with the smaller vessels.
Being able to navigate the canals in the UK will prove to be a very fun experience. These canals have a great history and it can be a very eye-opening way to see the UK. There are many canals for you to enjoy and people visit the canals for recreational purposes quite frequently. You will also find that these channels are used for shipping goods as well, although this may not be as common as it once was in the past.
Lock Sizes for France
The canal lock sizes for France differ from the UK sizes quite a bit. You will notice that many of the canals are wider than the average UK canal. This means that you will be able to use boats that are 126 feet in size at many of the different locations. These boats may be as wide as 16 feet in certain places and it gives you more options to consider.
France is one of the most sought-after tourist destinations in the world. It makes sense that people would be interested in taking boats out to explore the French canals. The lock sizes allow for many enjoyable vessels to be launched from the canal locks. You should have a very good time if you seek to explore this area of the world.
Lock Sizes for the Netherlands/Dutch Region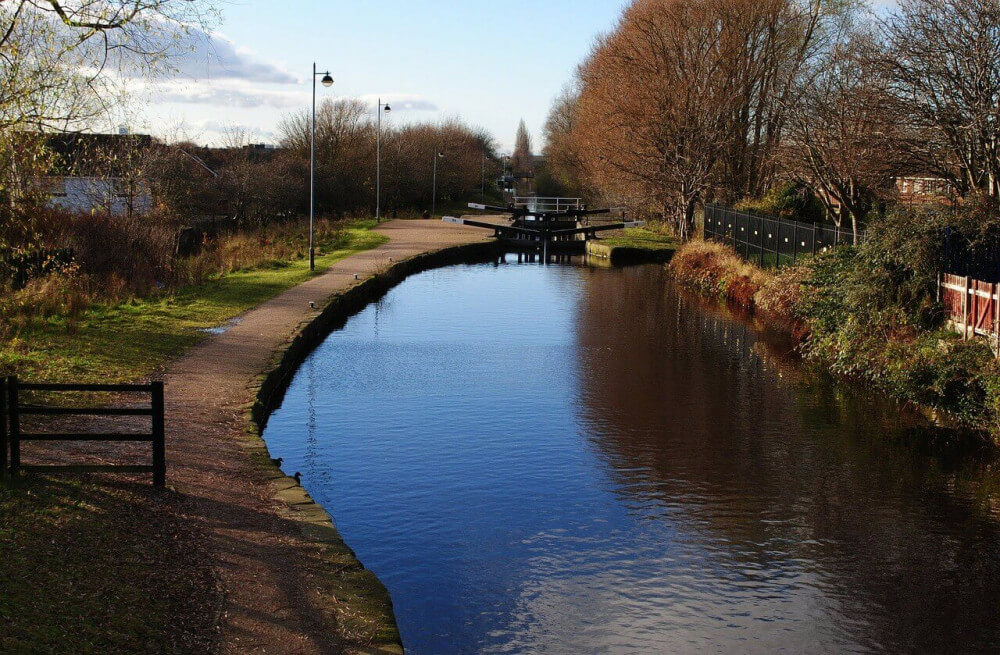 Information on lock sizes in the Dutch areas of the Netherlands might be a bit harder to come by. Many of the Dutch canals are narrow but there are some wider ones that you will discover as well. The best thing that you can do when planning a trip through the Dutch canals is to use one of the UK narrowboats. These narrowboats should be fine to get through any of the Dutch canals with ease.
When traveling through these inland channels, you want to make sure that your maneuverability is quite good. The small boats will have a much easier time avoiding any problems. Navigating larger vessels through these channels may be more challenging so it can benefit you to stay under the imposed limits rather than seeking to use a boat that is close to the limits.
Do specific research on the area of the Netherlands that you are planning to visit. If you are going to Amsterdam, then there will be specific data for that country that can help you to chart out your path and pick out the right boat to use. The canals in Holland can differ quite a bit from those that are in Amsterdam so you want to plan ahead accordingly. The best advice that I can give is to not be afraid to call ahead or ask questions if you need specific information about a place.
Lock Fees and Regulations
Lock fees and regulations are something that you will have to concern yourself with too. In order to be able to use the canal locks and enjoy the waterways, you will need to pay certain fees. In France, these fees are going to be determined by the size of your vessel. Vessels are charged different amounts of money depending on if they are up to eight meters in length, between eight meters and 11 meters in length, between 11 meters and 14 meters in length, or if they are 14 meters or larger.
You will also notice that the fees differ based on how you are going to pay. You can pay yearly fees, monthly fees, or weekly fees. Which you will want will depend on how often you plan to use the canal locks. Yearly fees will start at 8.40 Euros per meter and can also cost as much as 500 Euros in extra fees for the largest boats.
In the UK and Dutch regions, you will be paying similar fees. You must be prepared for these fees ahead of time in order to ensure that you are in compliance with the laws of the area. The best thing that you can do is to call the local port authorities to get the information that you need. Prices can differ and you want to get the most up-to-date information that is possible.
You will also want to make sure that you have all of the proper pieces of registration for your boat. You need to have the registration papers, your boating licenses, and all of the other pertinent information in order to use the canal locks. If you are lacking something, then it will present problems for you. Boating insurance information really matters and you will also need certification of your competence.
Regulations also state that you need to have the proper safety equipment on your vessel. This is going to include VHF radio communications systems as well as ATIS and AIS identification systems. Normal safety equipment such as life preservers and other important pieces of equipment will also need to be present. You have to abide by the rules of the EU to ensure that things are up to snuff on your boat.
Should you be taking any pets with you on your voyage, you will need to be sure that they are properly licensed and that they have the UK Pets passport scheme. Your pet will need to be microchipped, vaccinated, and be up on all of its treatments in order for things to proceed smoothly.
Lastly, it is important to know the speed limits and regulations for the area where you are boating. If you are new to the Dutch canals, then you may wish to print off or write down different limits so that you can do everything the right way. This is all for your safety and the safety of others who are on the water.
In Conclusion
In order to have the best experience possible, it is going to be a good idea to map things out ahead of time. You want to make sure that your vessel is going to fit through the various channels properly before you set out on any voyage. It would be very bad to get out on a Dutch canal only to find that your vessel is not going to be able to make it all the way. Luckily, this information is readily available and you will be able to know what to expect ahead of time.
You also want to be sure that have all of the money that you need in order to pay the various lock fees. Having the money for the lock fees and abiding by all of the necessary regulations is an important part of the process. So long as you pay attention to the rules of each specific region, everything should be fine. Most of the regulations have to do with the recommended vessel sizes so it should not be hard to keep things under control.
You can have a truly great time while traveling in these European canals. Being able to see some of the most beautiful sights in the world will be a marvel that you will remember for a lifetime. Taking the time to be prepared just ensures that your experience will be that much smoother. Now that you know everything that you need to, you'll be ready to get out there and enjoy yourself.
Did you find the answer to your specific question?
👍

2
👎

0