15 of the Most Fun Sailing Towns in the UK (and why)
The UK has a huge number of fun sailing towns that range from rocky and scenic to stylish destinations known to visitors from around the world. The UK coastline is some of the most beautiful in Europe if you're lucky enough to catch it on a summer's day. You can't beat the rugged cliffs and lush green landscape and if you head to the right town, you can also find plenty of nice restaurants and cafes to refuel after a hectic day on the water.
From the South Coast to Scotland, there is a whole range of sailing destinations to choose from. Of course, bear in mind that you may need to take into account your sailing experience for some destinations where there are more challenging conditions.
At the same time, convenience may factor into your decision: if you've only got a weekend to spare, you'll probably want to head somewhere with good transport links that's easily accessible. If you have longer, you can search out those hidden, harder to reach spots where you can have the most fun away from the crowds.
Check out our list of all the sailing towns in the UK where you can have fun and explore somewhere new.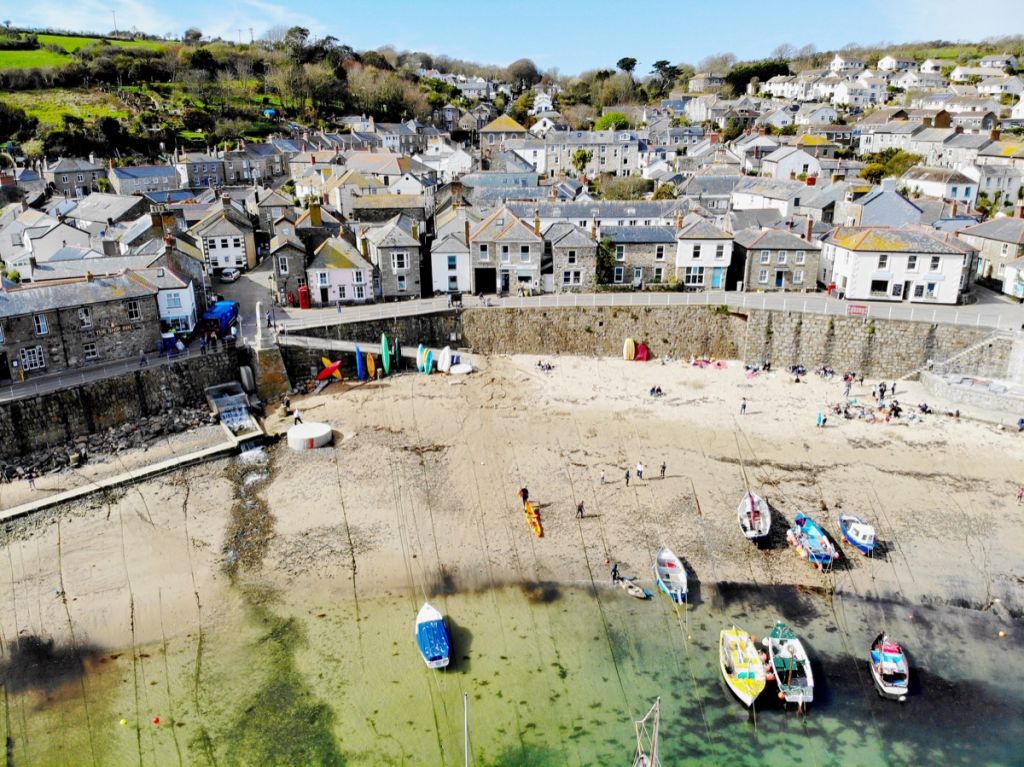 Padstow

I may be a bit biased here but Padstow tops my list for sailing towns in the UK every time. It's the place I've been going to for the longest time and it has an old-school seaside charm that makes it really enjoyable for the whole family, both on and off the water. Thanks to its location on the Camel Estuary, Padstow is blessed with beautiful scenery, large flocks of wading birds and dramatic cliffs that are perfect for walking.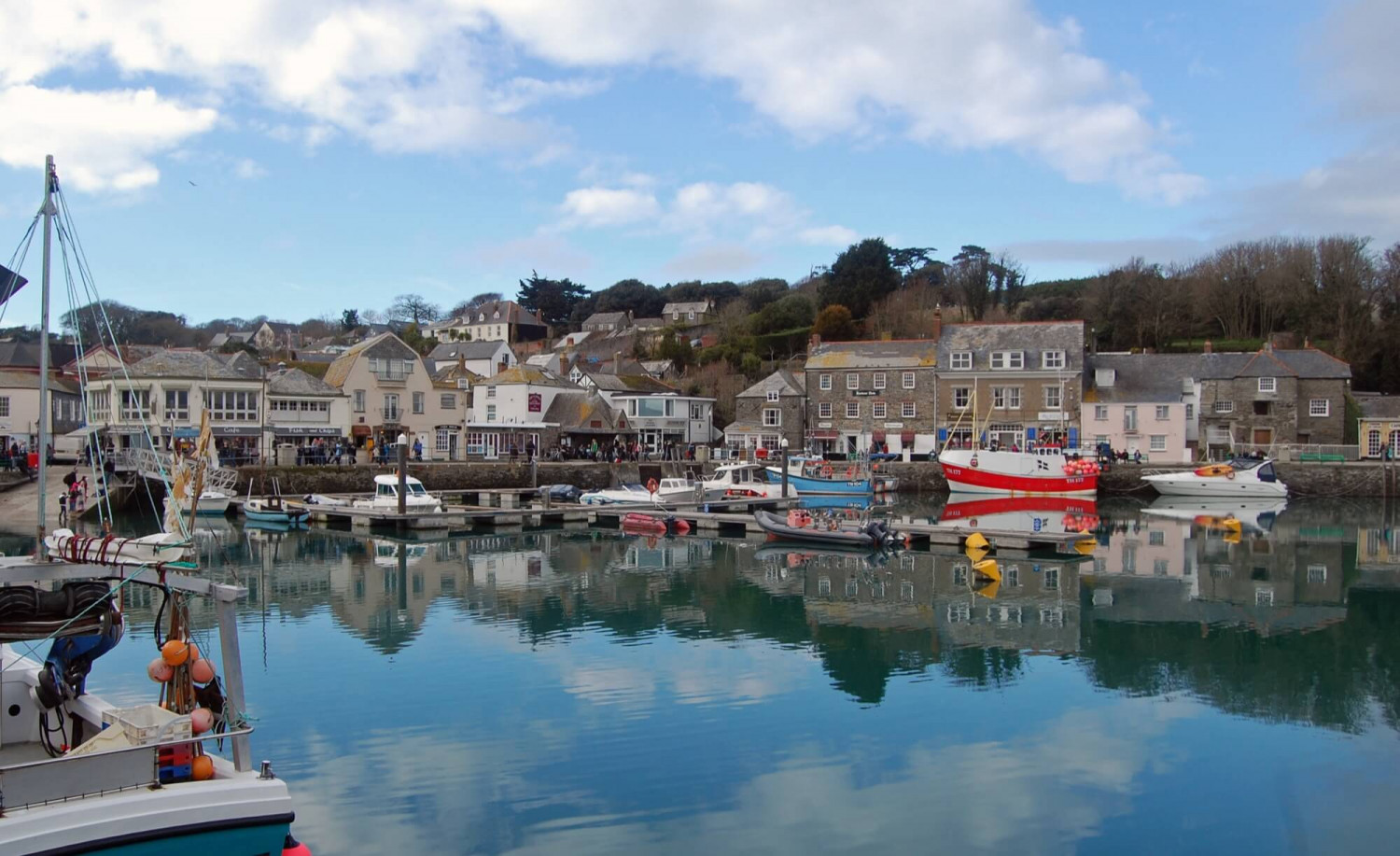 Padstow owes part of its popularity to the chef Rick Stein who owns quite a few eateries in the small town centre. This is ideal if you're looking for a sailing holiday that also includes excellent food, giving you plenty of locations to indulge on local seafood in the evenings. You can also make the short journey across the estuary to neighbouring Rock or Polzeath where there's even more restaurants, surfing and generally fewer crowds.
Falmouth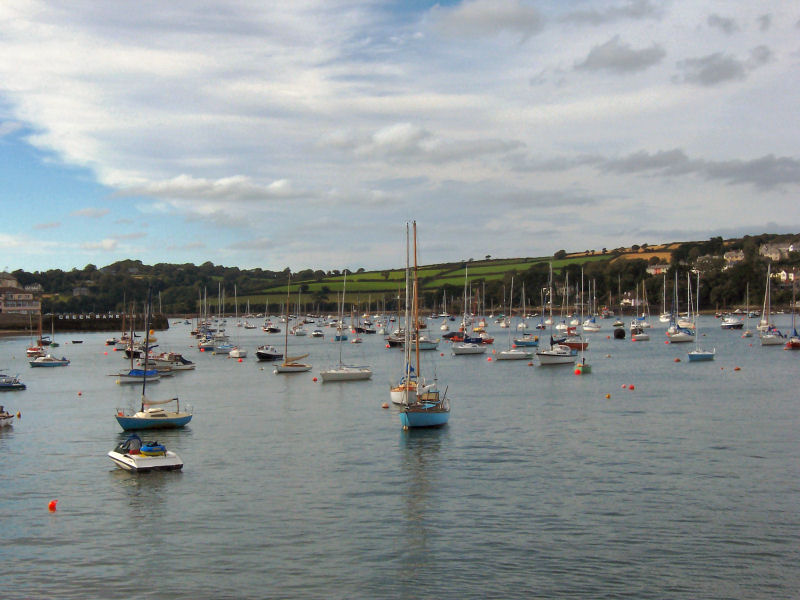 Another Cornish favourite, Falmouth is a perfect destination for sailing beginners as it boasts a deep, sheltered harbour and the calm waters of the river Fal. At the same time, there is easy access to the sea allowing you to choose your sailing location based on the conditions you want. Falmouth is now known as one of the most famous sailing spots in the UK. There is never a quiet moment thanks to its popularity, making it one of the most fun destinations for those who thrive on a buzzing atmosphere, surrounded by fellow sailing enthusiasts.
If you want to follow in the footsteps of one of the world's sailing greats, you can start by sailing in Restronguet Creek, close to Falmouth. This was where Ben Ainslie first learnt to sale before going on to become the most successful Olympic sailor of all time, with 4 Olympic Gold medals and 1 Olympic Silver medal. Alternatively, at high tides you can sail all the way to Truro.
Fowey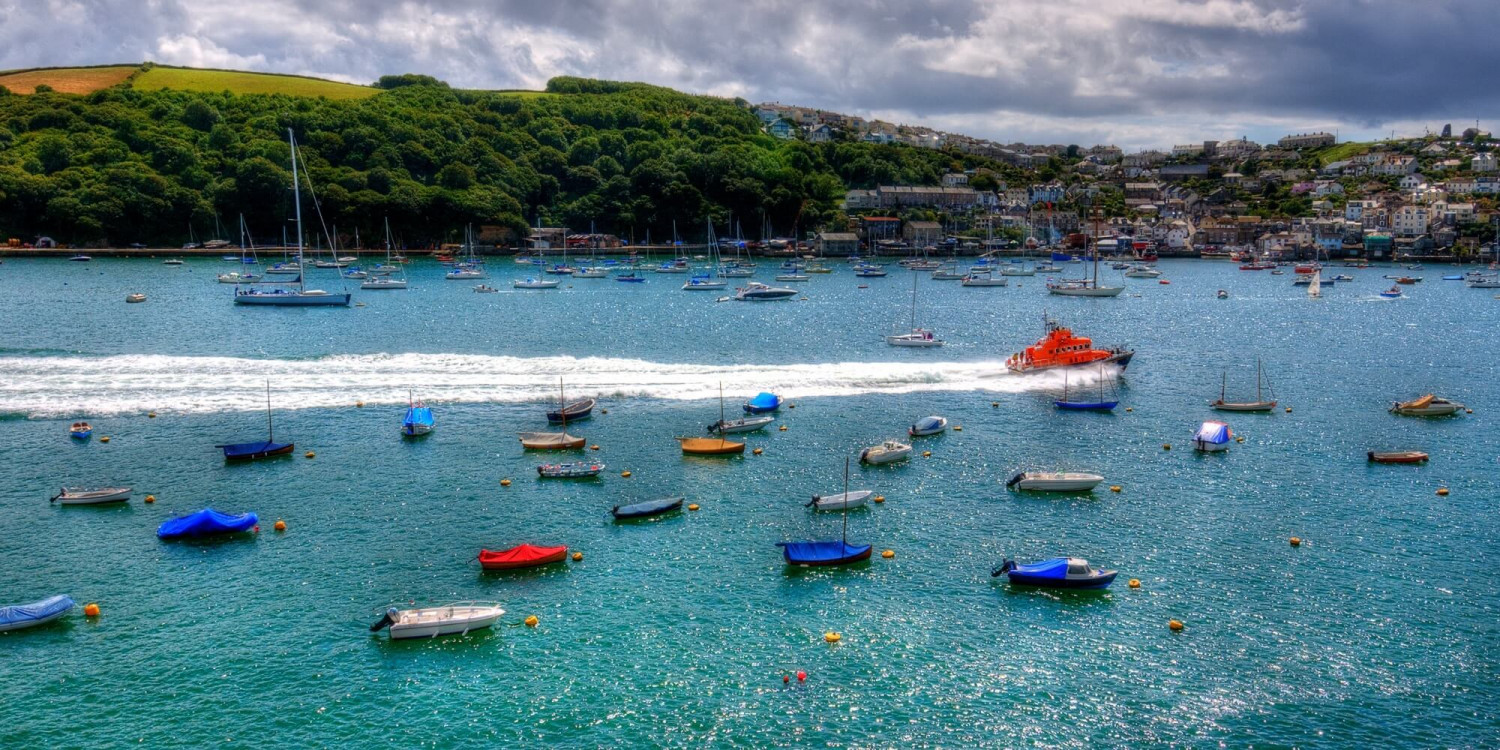 This picturesque coastal town is a top location for sailing on the South Coast, perfectly blending the best elements of a holiday on the water - good conditions, charming scenery and a range of fun activities for when you're off the water. The town balances on the cliffs surrounding St Austell Bay, forming a picture-postcard setting that's so far unclouded by modern development. It is an ideal family destination with lots of things for the whole family to get involved in and a number of family-friendly hotels too.
Thanks to its location, Fowey is a popular stopping place for cruising yachters making their way West towards Falmouth and the Isles of Scilly. Otherwise, if you're based in Plymouth, you can sail to Fowey in just 3/4 hours. The harbour scenery and the Fowey River, going into the Lerryn River, both make for some impressive sailing and if you fancy a break from the water, the town has some lovely boutique shops and independent art galleries to visit.
Cowes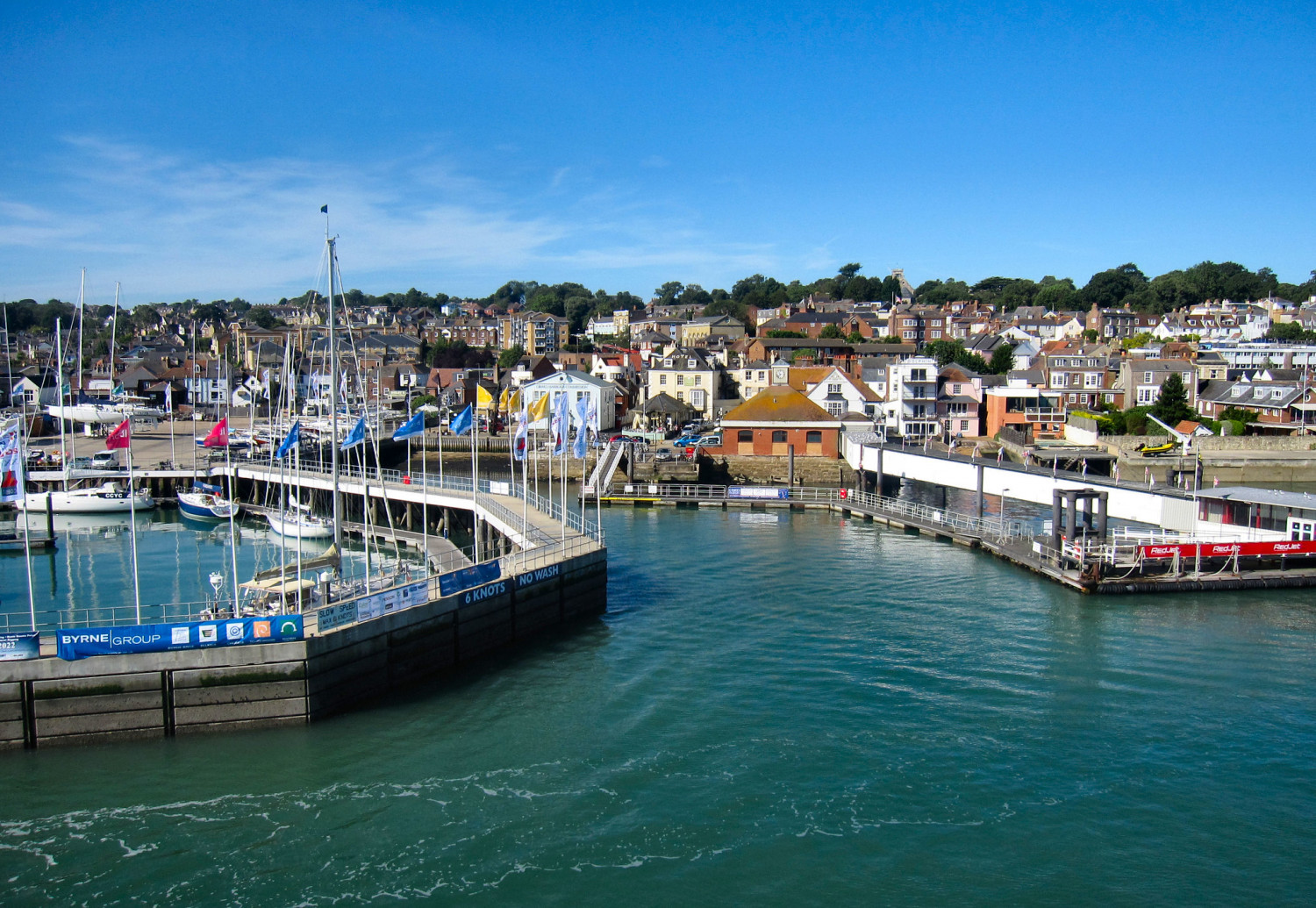 Located on the Isle of Wight, Cowes is undoubtedly one of the best-known sailing destinations in the UK. Thanks to Cowes Week, an annual regatta that takes place for eight days every August, Cowes is one of the most vibrant and busy sailing destinations you can ever hope to visit. Cowes Week tops the list as one of the longest-running sporting events in the UK, first beginning in 1826. Now over 800 boats take part.
It is a really fun location for anyone wanting to explore some new sailing in the South whilst still being convenient enough to get to from London. Even outside of its most famous event, Cowes is an energetic town with a big sailing community. There are lots of things to do in Cowes and elsewhere on the Island and visiting is a nice excuse to explore the Isle of Wight if you haven't been there already.
Milford Haven

The beauty of Milford Haven is its estuary location and incredible natural harbour. Milford Haven Waterway is known for its variety; there's plenty of sheltered water for beginners but there's also more challenging conditions at the mouth of the waterway. It is a unique landscape in Wales and is a European Marine Special Area of Conservation.
Encompassed in this one location are actually three different sailing areas:
Milford Haven Waterway
Daugleddau estuary
The Pembrokeshire cliffs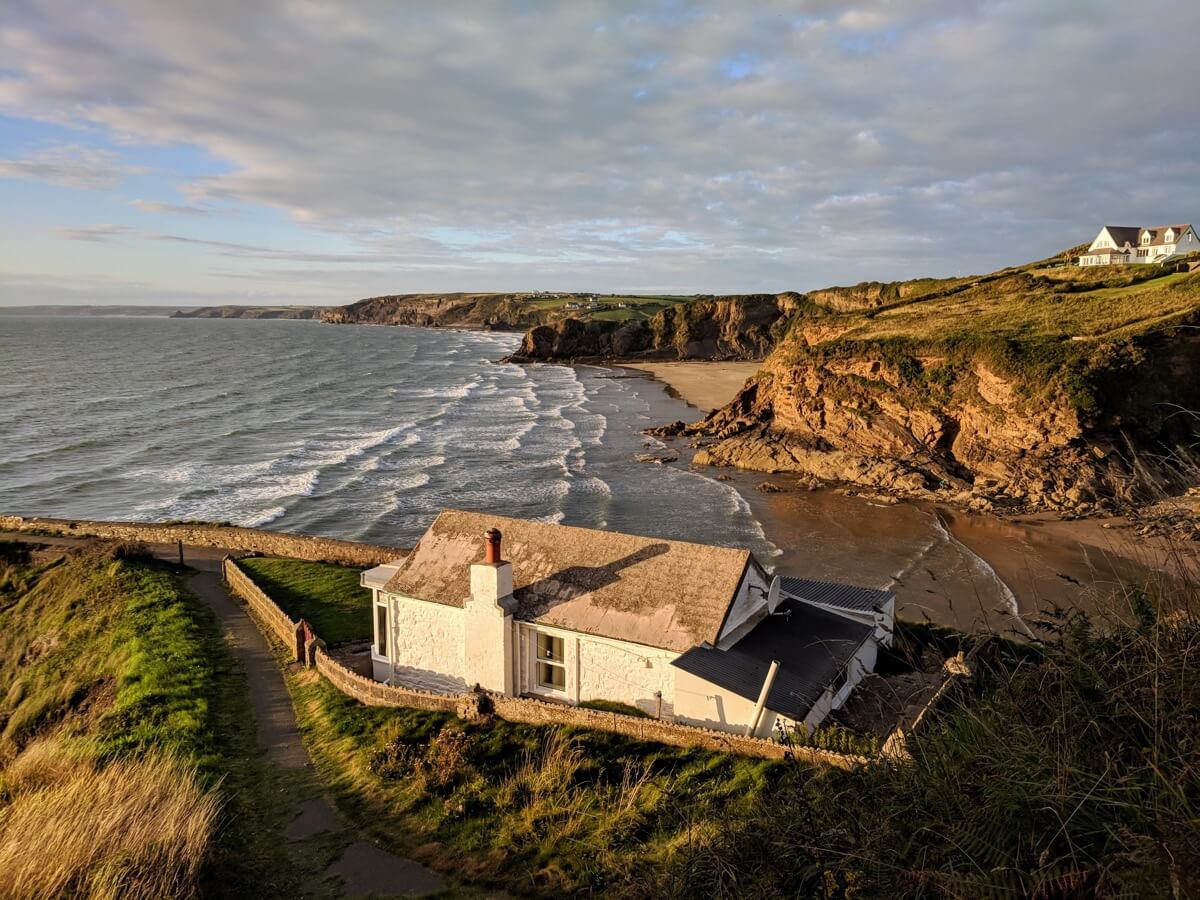 Flooded at the end of the Ice Age, Milford Haven Waterway was once a valley before becoming one of the deepest natural harbours in the world. It is also the largest estuary in Wales, becoming the Daugleddau estuary upstream from the Cleddau Bridge. Once you leave the confines of the waterway and estuary, you can sail around the stunning Pembrokeshire cliffs which is also home to the Pembrokeshire Coast Path.
Hugh Town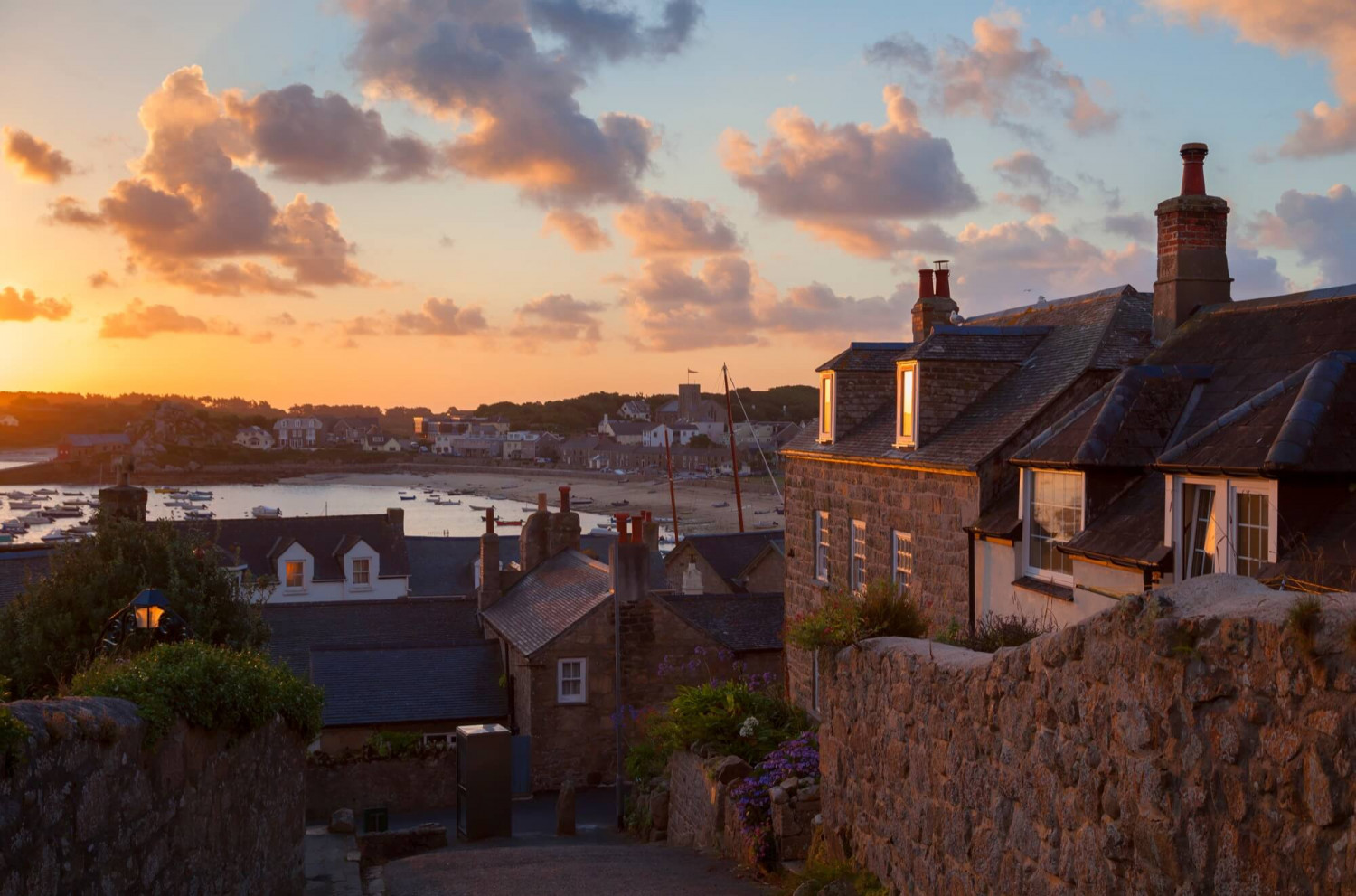 This list can't be made without including the Isles of Scilly and with Hugh Town as the main hub amongst all the islands, that's where we'll start. Home to some of the most incredible scenery in the UK, the Isles of Scilly forms a unique centre for wildlife and plants, whilst being a favourite among sailors in-the-know. The beauty of this location is that the islands are conveniently located just off the coast of Cornwall despite the fact that they feel like another world. Thanks to the incredible white sandy beaches and blue seas, the Isles of Scilly is definitely one of the most fun sailing destinations in the UK.
You can choose from over 140 islands but only 5 are actually inhabited. The most heavily populated (speaking in relative terms here!) is St Mary's which is also the largest island in the cluster. This island is home to a rich community of artists as well as Bronze Age monuments and stunning coastal scenery. Alternatively, visit Tresco, the only privately owned island in the group where you can find a garden of over 20,000 exotic plants. Interestingly, the subtropical climate makes the Isles of Scilly one of the only places where it's possible to grow these plants in the UK.
Swansea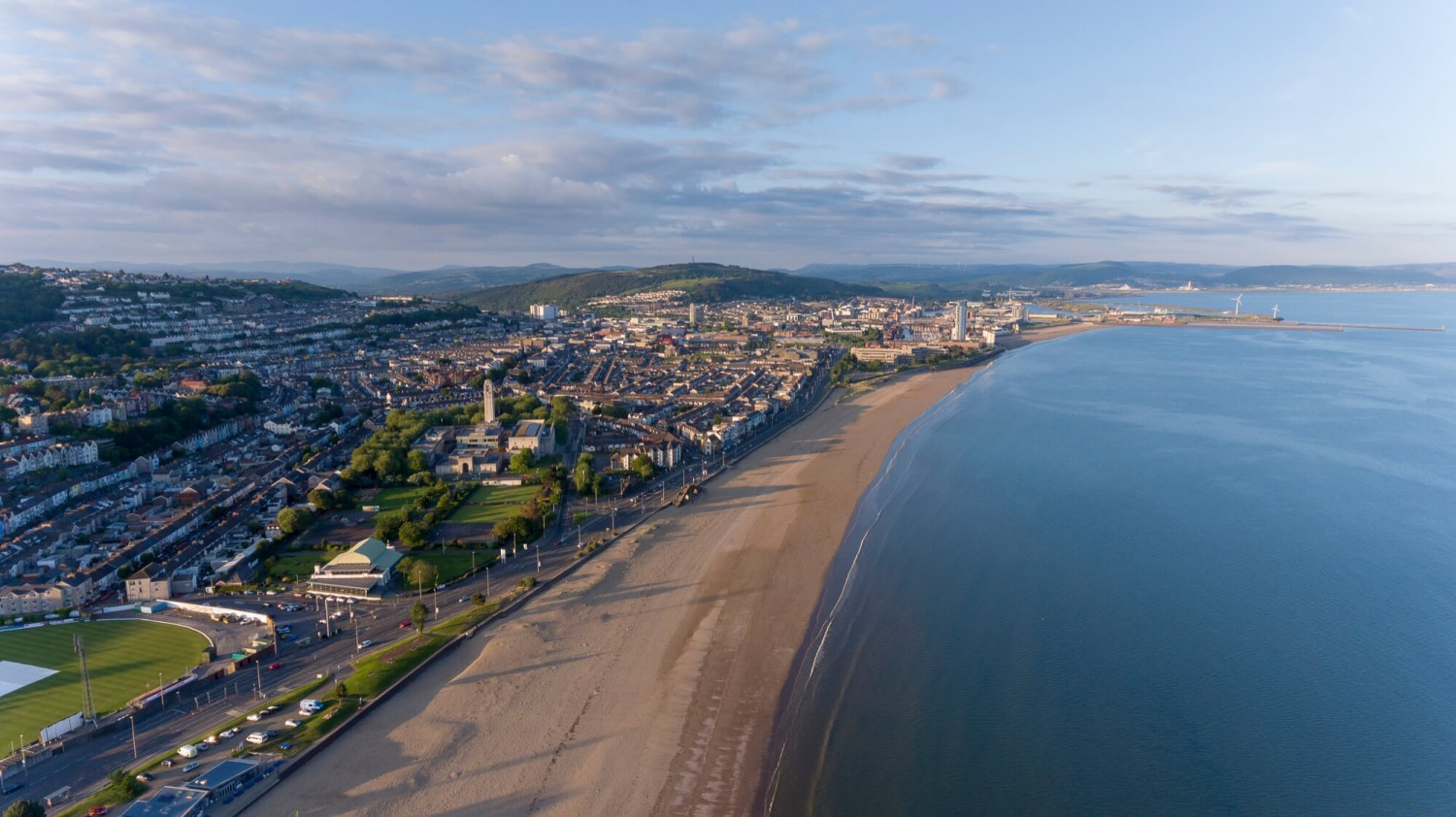 One of the most convenient destinations on this list, Swansea and the Gower Peninsula are a great choice for those looking for a sailing holiday with minimal fuss. What it lacks in awe-inspiring scenery, Swansea makes up for in practicality. Mixed groups can benefit from the range of sailing options on offer as Swansea Bay provides beginners with sheltered waters whilst more experienced visitors can get out and explore the Gower Coast and Bristol Channel.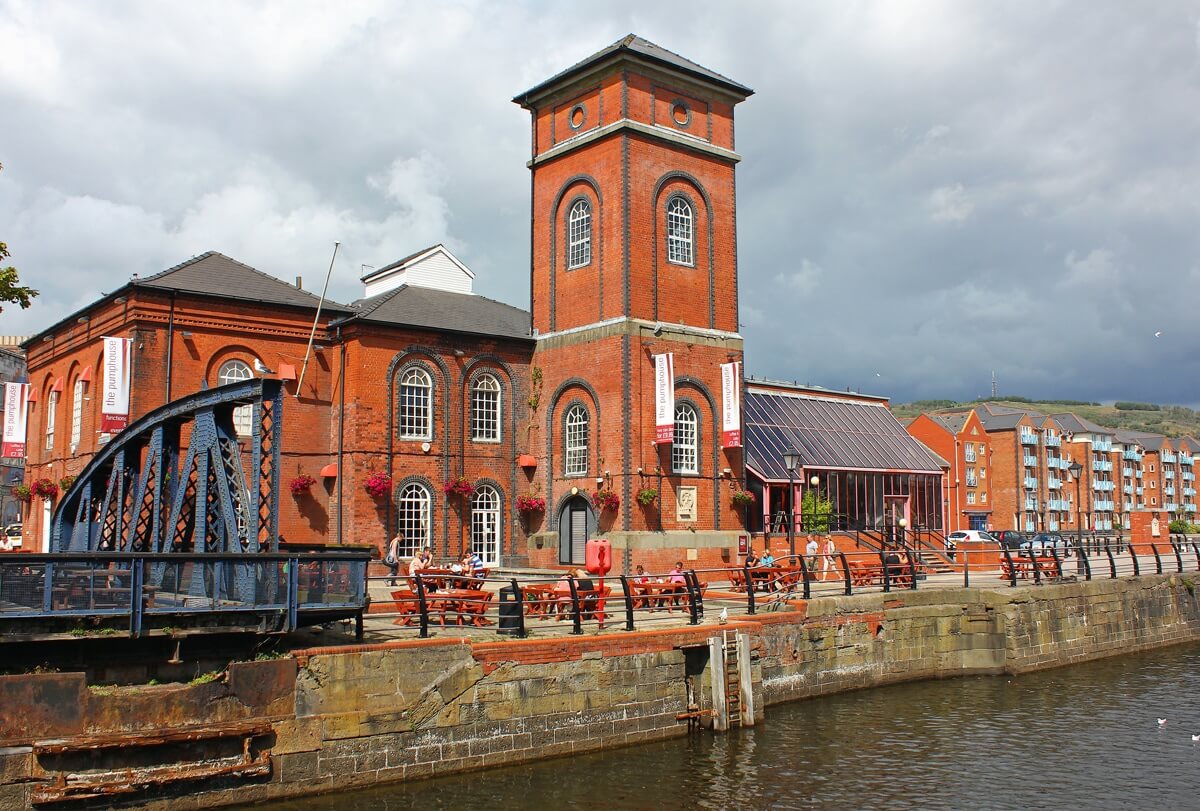 On top of that, as a fairly large city Swansea also has far livelier nightlife than anywhere else on this list. This makes it an ideal destination if your definition of fun also involves some good music and dancing. The weekends are especially busy so that's the best time to go for a buzzing night out.
Balmaha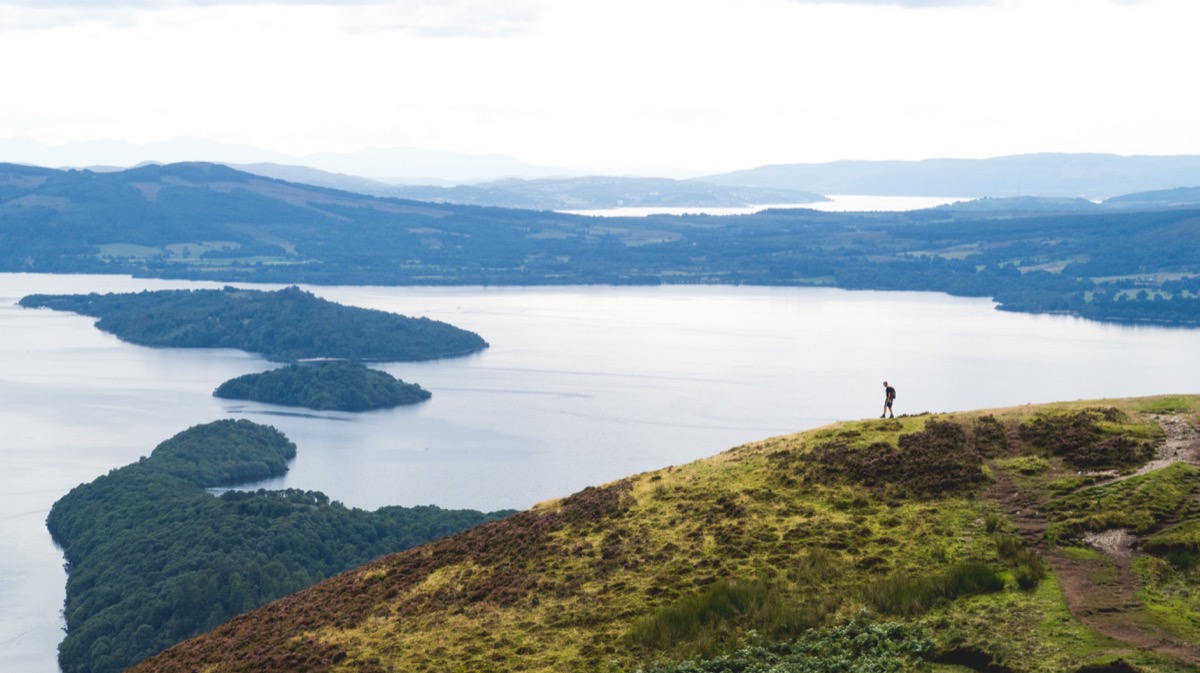 Whilst technically just a village, Balmaha is one direct route for getting to Loch Lomond and Loch Lomond is an ideal place for an amazing sailing trip in the UK! Despite being inland, this stretch of water in Scotland is known throughout the world as a watersports destination. The loch is the largest stretch of inland water in the UK and has conditions that make it ideal for sailing.
Loch Lomond benefits from varied conditions, from inlets and islands to open water, especially on the east side close to Milarrochny Bay. The sheer variety of activities to be found in this loch makes it a super appealing destination. Whether you want to race along the wider stretches or spend time exploring the islands, there is something for everyone. Similarly, the addition of speed restrictions in some areas means that you can also find some areas of calm and quiet if that's more your style.
Whitby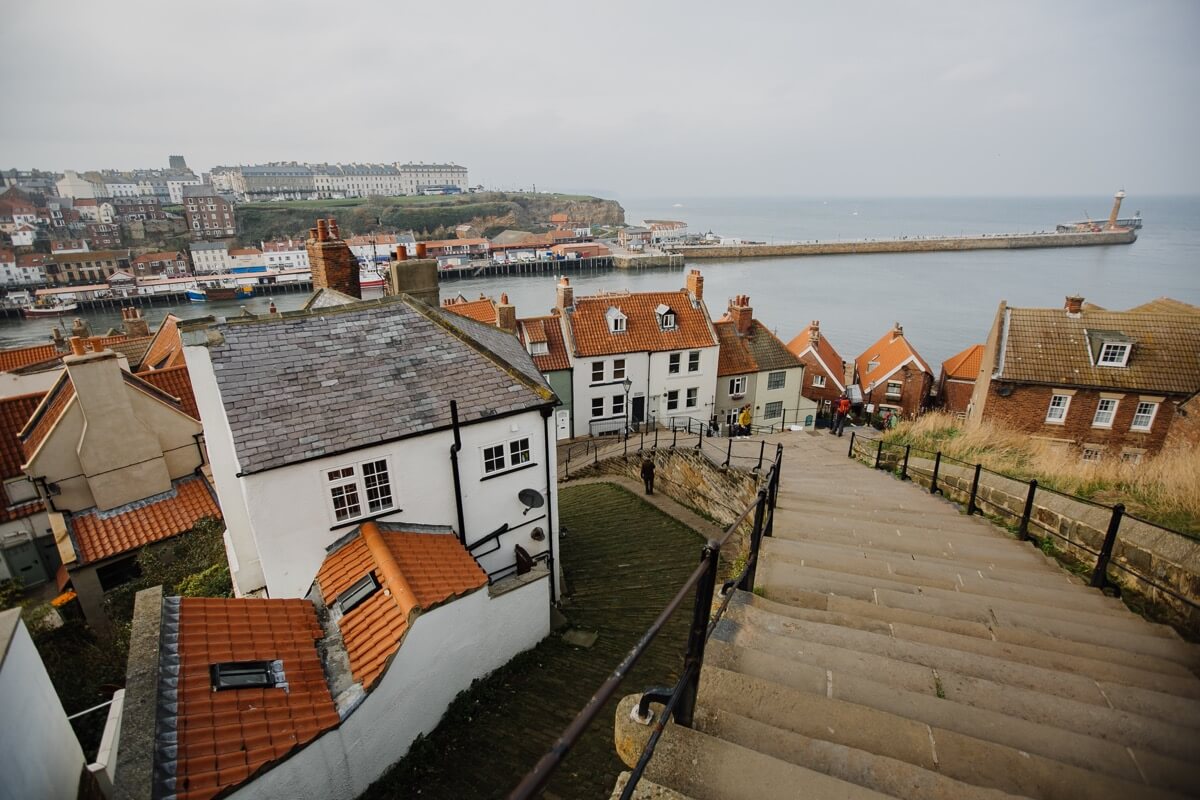 It used to be said that 'the only road to Whitby is the sea' before the road network was built across the North York Moors. The town's maritime history prevails and the changes made to the harbour over time are testament to how the area has developed through its relationship with the North Sea. For sailors, Whitby appeals thanks to its opportunities for off-shore sailing. You may even be lucky enough to see dolphins and seals when you're out adventuring!
Onshore, Whitby is a classic British seaside destination in many ways, known for fish and chips and colourful fishing boats. However, its harbour has a long and industrial history that sets it apart from other destinations. It is an interesting UK destination where you can have plenty of fun sailing around this historic area. You can even watch the sun rise and set over the sea in the summer - perfect for the romantic types!
Weymouth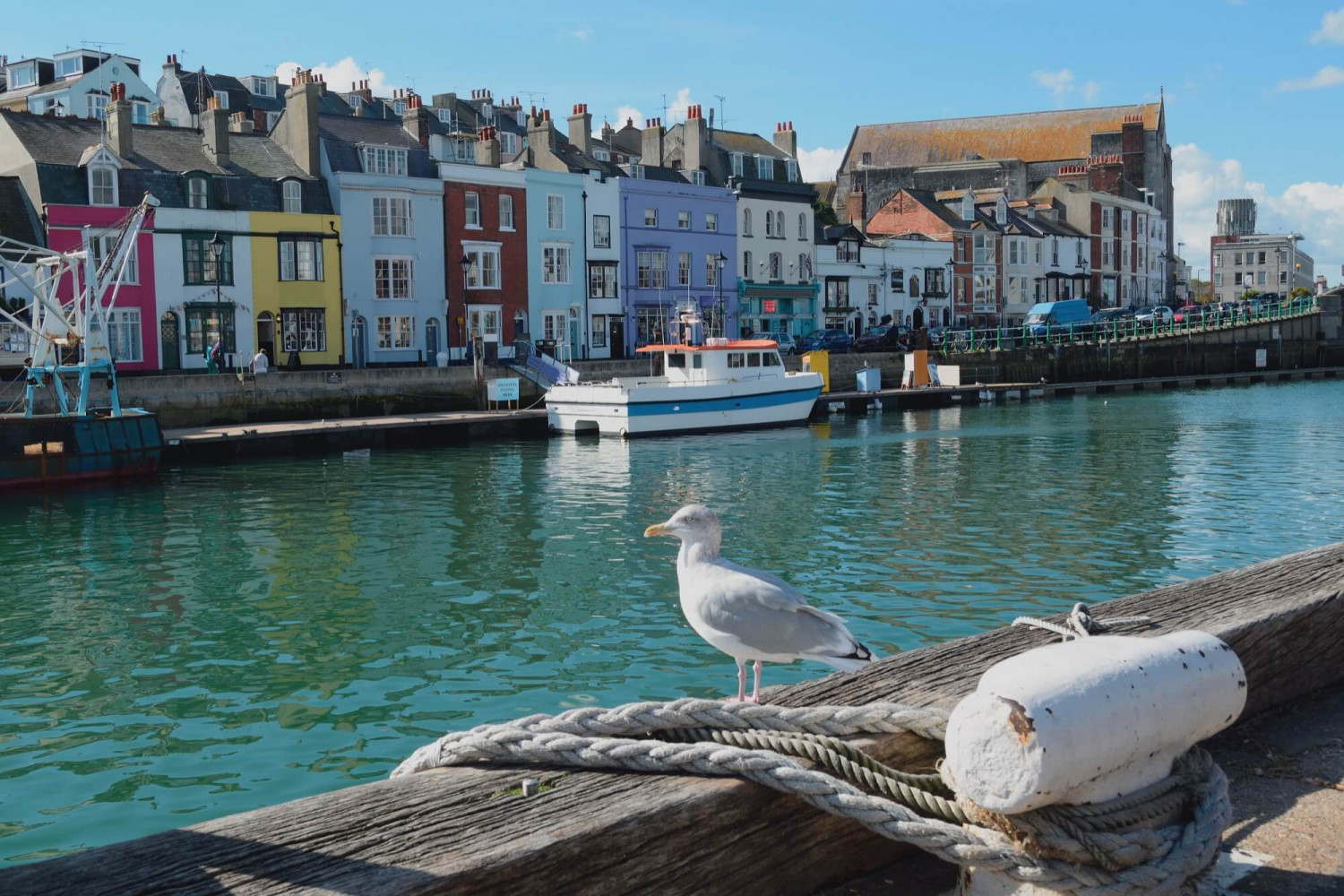 Home of the Olympic Sailing squads, Weymouth is one of the best-known sailing destinations in the UK. Partly in thanks to the 2012 London Olympics and the Paralympic Games, where Weymouth was a key venue, this patch of the Dorset coast has enjoyed a boom in visitors in recent years.
If you venture there outside of the summer months and the school holidays, you can usually find a lower number of visitors. The waters are ideal for sailing and other watersports, making it a fun and varied destination for a holiday. Known for its long sandy beach and the white cliffs of the Jurassic Coastline, Weymouth also makes an impressive backdrop when you're out on the water. The small town has all the basics you need and there is a wealth of holiday cottages and accommodation for during your stay. You're also sure to find lots of like-minded sailing enthusiasts milling around at any given moment!
Dartmouth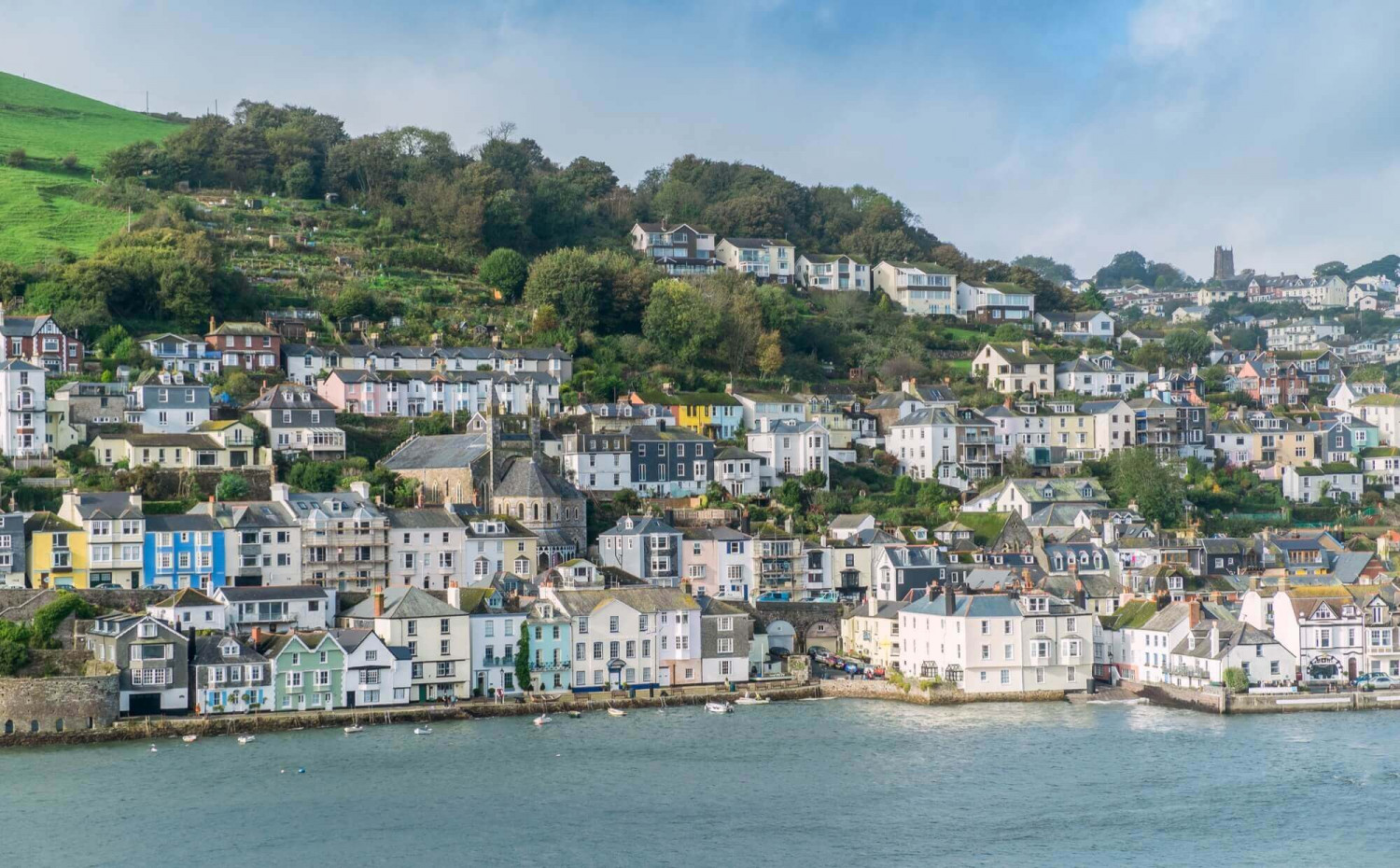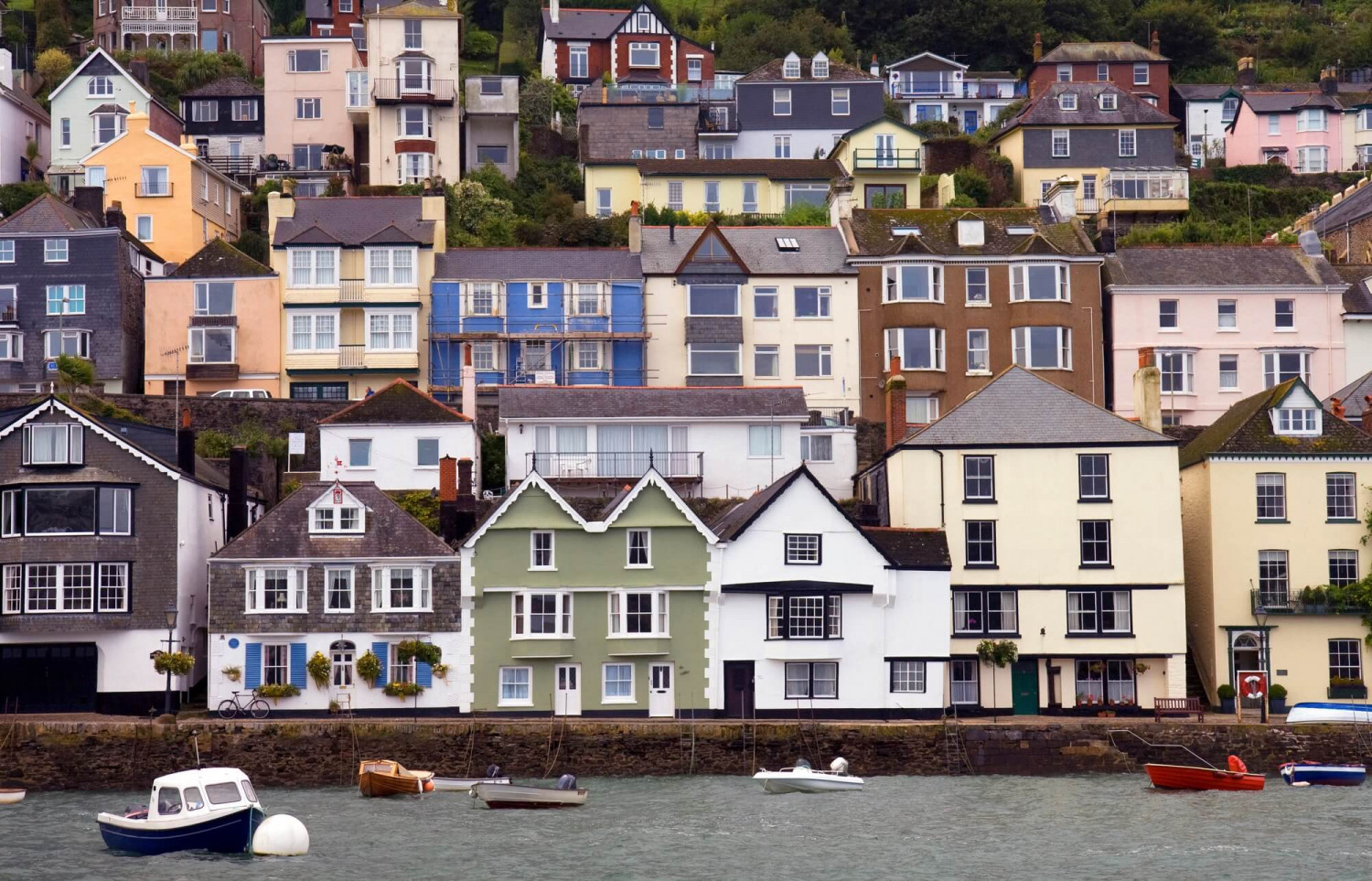 Arguably Devon's prettiest coastal town, Dartmouth is a lovely spot for sailing. Situated on the west bank of the river Dart, it is positioned opposite Kingswear, a smaller settlement, and there are several shuttles between the towns every hour. Both benefit from their position on one of the busiest and best private sailing rivers in the UK.
For other activity options beyond fantastic sailing, the Dart Valley Trail offers gorgeous coastal walking opportunities. Dartmouth is also host to a sailing regatta and many other festivals including music, food and theatre. Unfortunately, Dartmouth is not a super convenient choice as a result of poor rail links and slow roads. Its popularity in spite of these drawbacks is testament to just how beautiful it is! The remoteness of the town is one of its main selling points. If you have the patience, it is definitely worth a visit.
Oban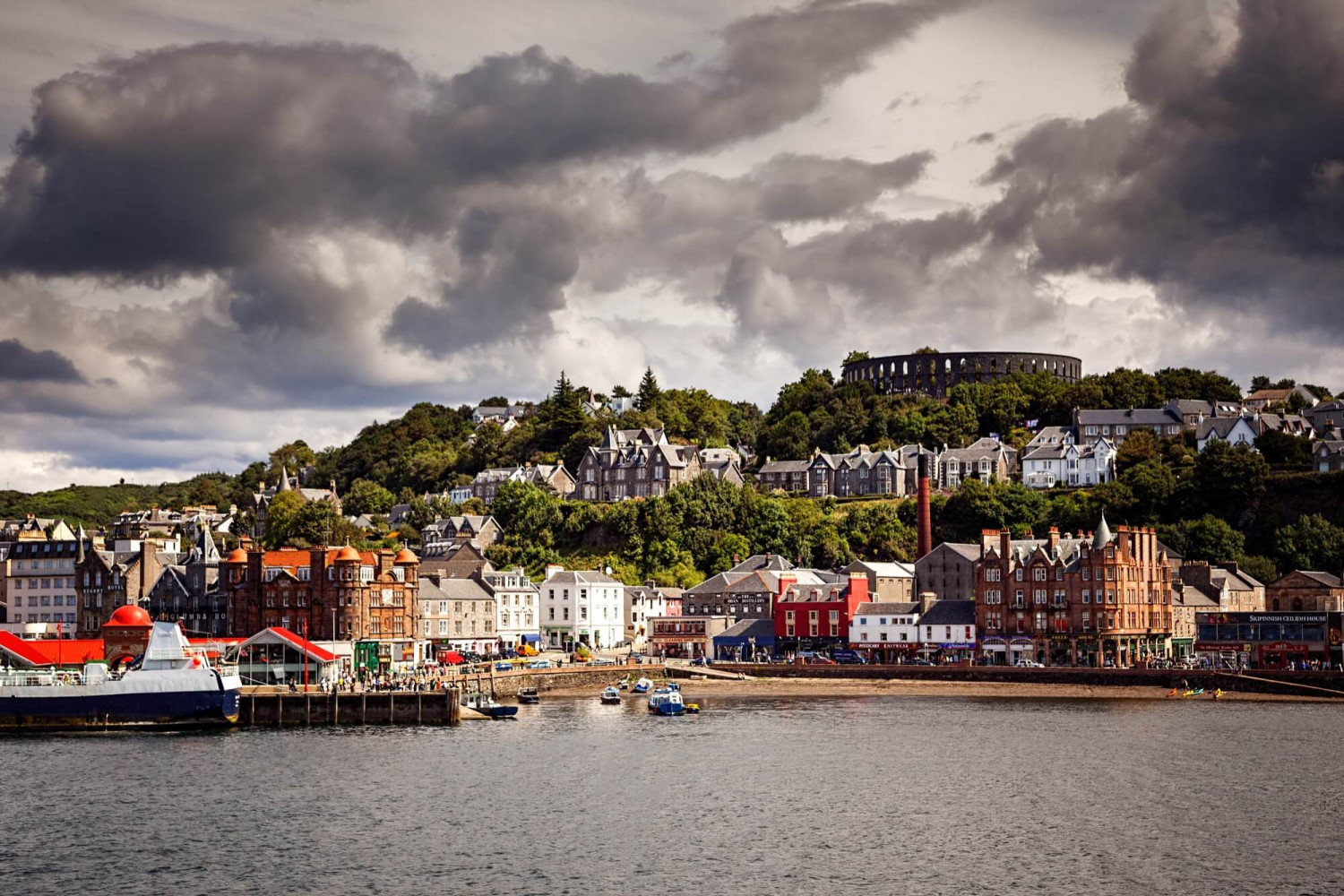 A small town on Scotland's west coast, Oban is a hugely popular destination in Scotland. Whilst this can mean that it also suffers from crowds, it ensures that there is a long list of things to do whilst you're visiting. Highlights include castles, museums, the 13th century fortress of Dunstaffnage and more! This makes it an ideal choice for history buffs but is best enjoyed in the spring and summer months when the weather is more hospitable on the water.
Heading out from Oban, you can sail to the Inner Hebrides, including the Isle of Mull, the fourth-largest island in the UK. Oban is the ferry hub for the Hebrides so the waterways between the islands are well travelled. In addition, the island of Islay is a lovely stop where you can explore the town and even visit the Laphroaig Whisky Distillery. You can even sail all the way to Northern Ireland! Oban is reachable from Edinburgh in 2 hours.
Lymington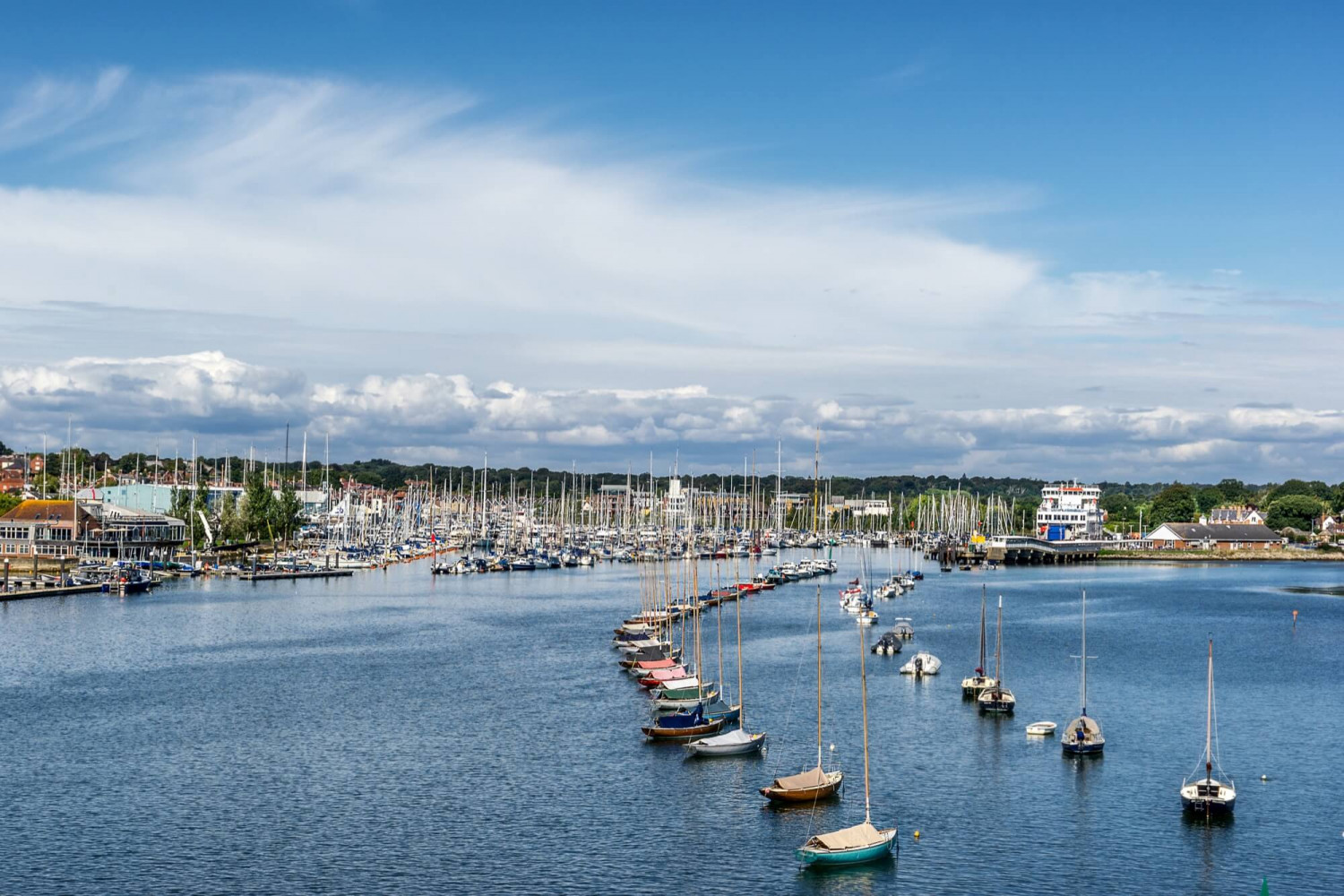 This port town situated in the New Forest is known for its appealing Georgian architecture and cobbled streets. It is easily situated within reach of London, with direct rail links to London Waterloo, making it an ideal location to take a break from the city. This has led to it becoming a popular destination for families looking to move out of London, which has added to the sailing scene in this small town.
Lymington's reputation has grown over the years to become known worldwide for yachting. The town has benefitted from this influx of tourism and it now has some nice cafes, shops and hotels as well as two large marinas. Keyhaven Nature Reserve should not be missed with over 500 acres of lagoons, reed beds and salt marshes that make it a fun location for walking as well as sailing.
Acle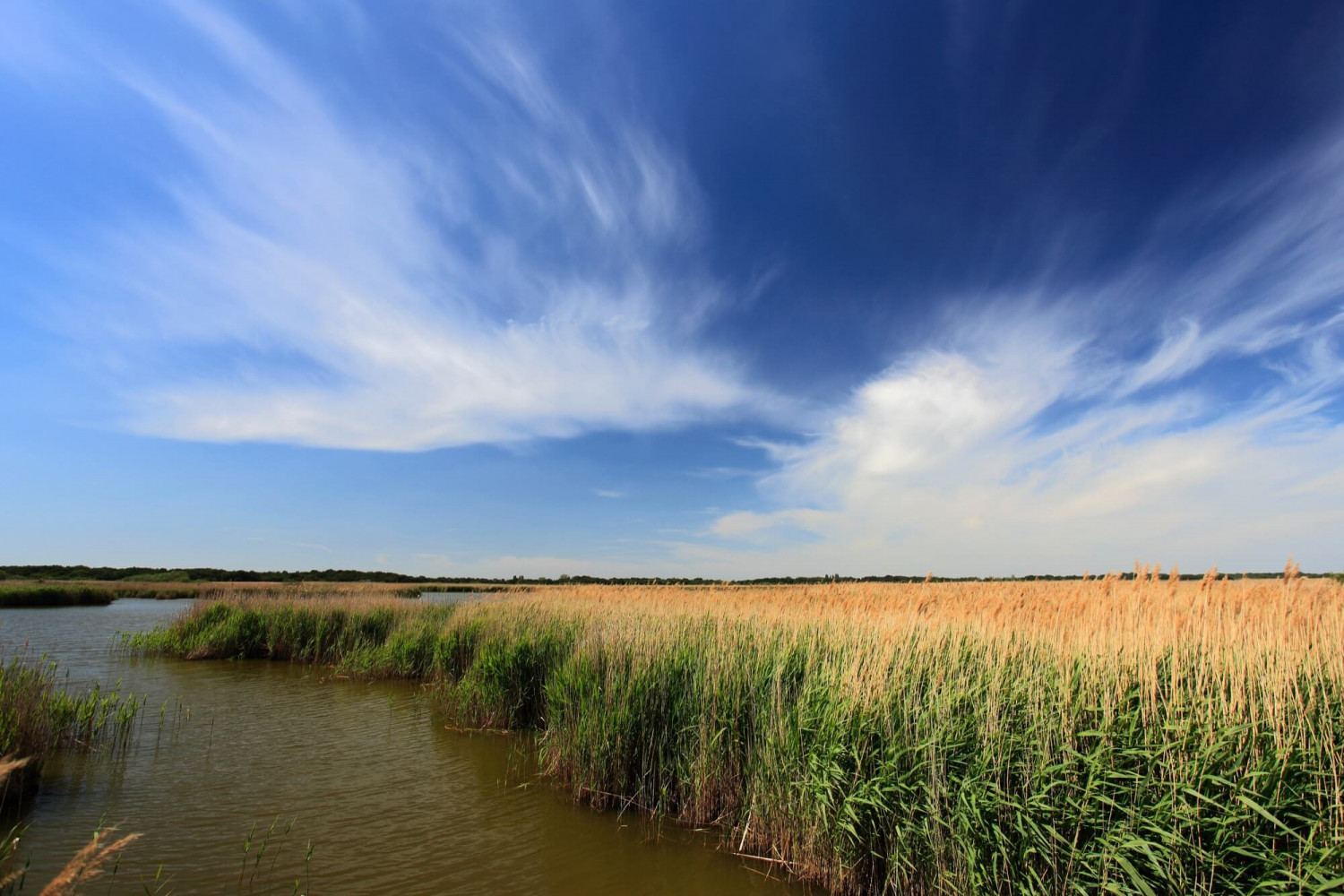 The market town of Acle is your gateway to the Norfolk Broads. The Norfolk Broads offer a different kind of sailing experience from others on this list. This destination has over 200 square kilometres of navigable waterways wide enough for sailing, making it a more unique choice for sailing in the UK.
Thanks to its inland location, the waters are as calm as can be. Sailing is one of the best way to see the Broads, moving serenely through the wetland scenery and seeking out silent places all to yourself. Alternatively, you can head to the more dynamic Norfolk coastline and villages like Blakeney and Brancaster Staithe for more challenging sailing conditions.
Swanage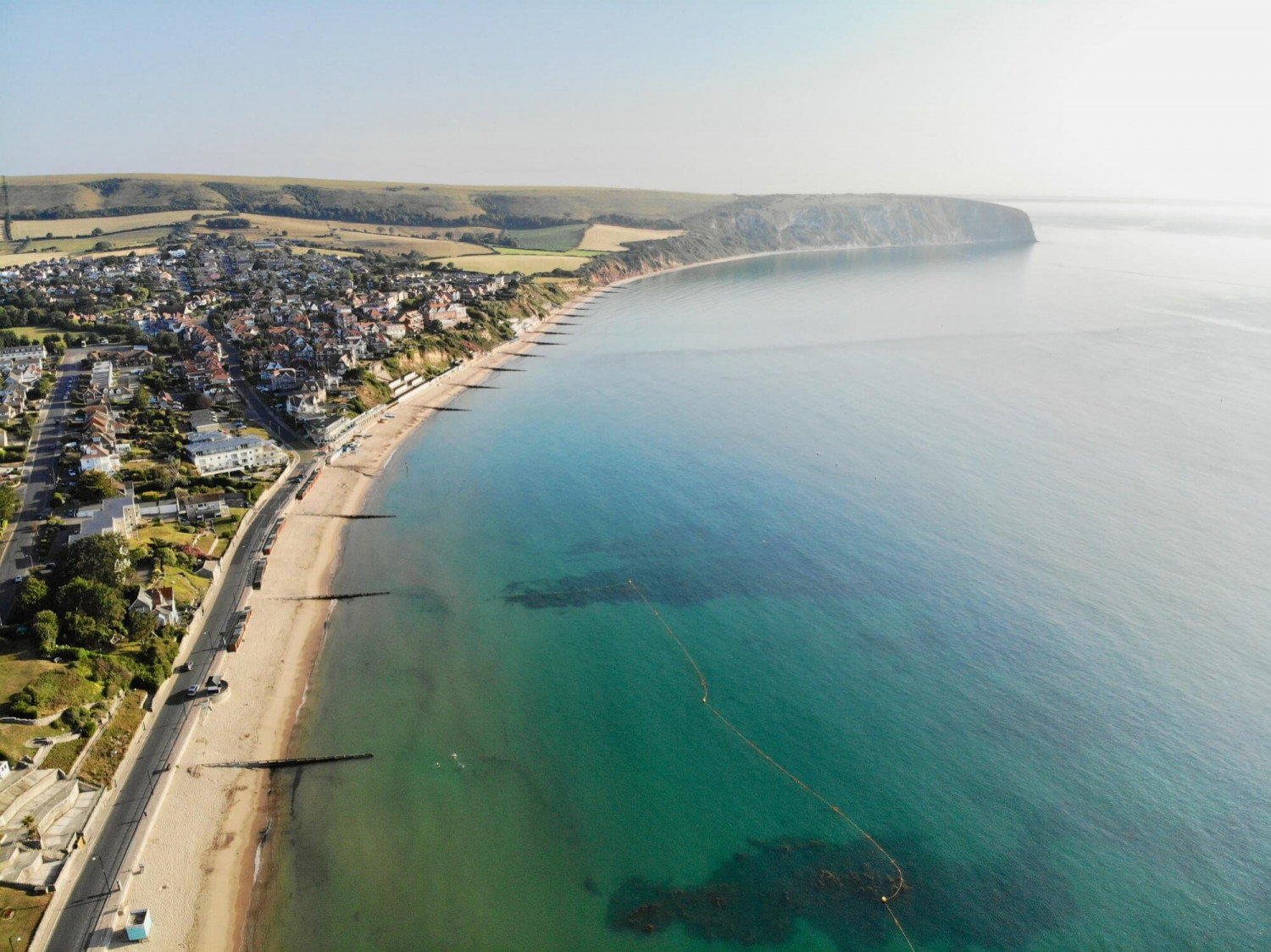 Truth be told, Swanage was where my relationship with sailing began. It is because of this that it will always hold a special place in my heart. Luckily for the child version of me, it is a great place for beginners, offering plenty of sheltered waters in the Bay for getting to grips with the sport. Swanage isn't going to blow you away with its scenery and style but for a gentle introduction to the joys of sailing, you can't do any better.
These are just some ideas for awesome sailing towns in the UK, there is so much variety and so much beauty that you're sure to find one that's right for you!
Did you find the answer to your specific question?
👍

2
👎

0