Sailing Guide: Cornwall to Isles of Scilly (Falmouth & Plymouth)
The Isles of Scilly make an ideal summer destination for sailors, with sandy beaches, clear waters and a host of wildlife, and they can also be reached from Cornwall! Whether you're sailing from Falmouth or Plymouth the Isles of Scilly are within easy reach, offering a fairly challenging route with big rewards at the end.
How to Sail From Cornwall to the Isles of Scilly?
To sail from Cornwall to the Isles of Scilly, you will need to do an open sea passage in the Atlantic Ocean. Leaving from Falmouth, sail westerly via The Lizard Peninsula and Land's End before heading southerly. It is approximately 50 nautical miles and the total sailing time is around 12 hours. From Plymouth, the distance is approximately 94 nm.
Read on to find out more about sailing from Cornwall to Isles of Scilly, via Falmouth and Plymouth, including travel conditions to watch out for and the best anchorages once you reach the Isles of Scilly.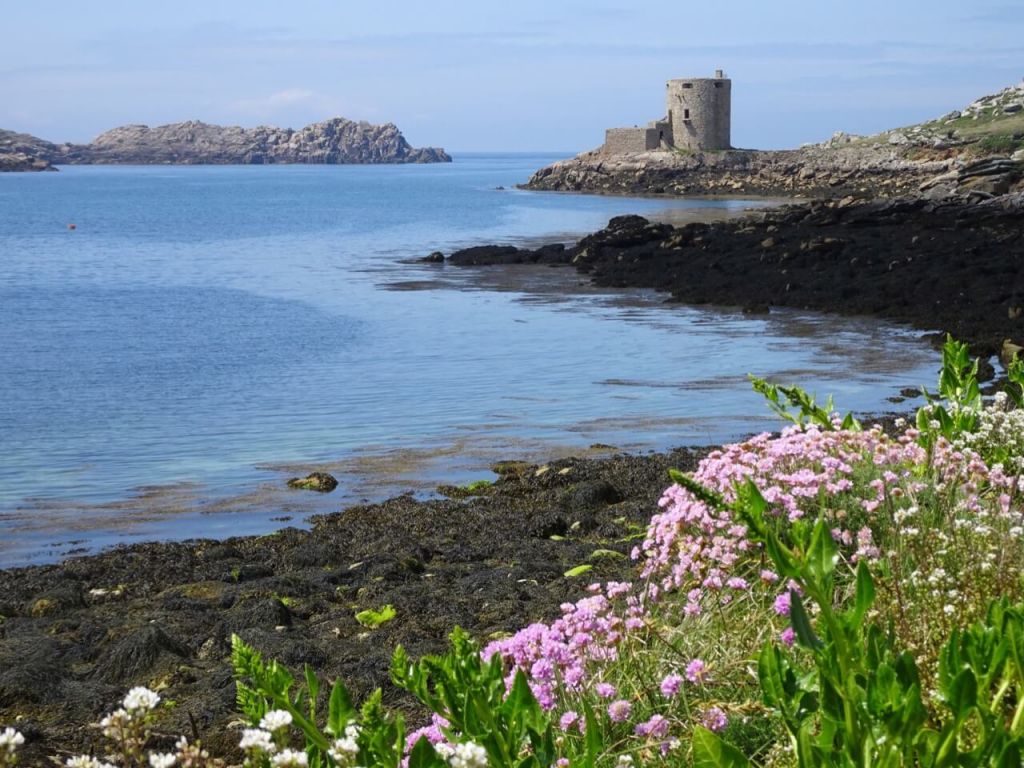 Sailing from Falmouth to Isles of Scilly
Falmouth is a convenient starting point for sailing to the Isles of Scilly. Leaving from Falmouth, the journey to the Isles of Scilly and the island of St Mary's in particular, is approximately 50 nm. It's about a 12-hour trip from Falmouth to St Mary's in good conditions and most recommendations state that you should set your arrival time for the daytime, so you have plenty of light to make pilotage easier.
These recommendations are to ensure that you can see the numerous unlit rocks which lurk offshore during your approach. Other hazards to look out for when sailing from Falmouth to the Isles of Scilly include the cluster of rocks known as the Manacles, mid-way between Falmouth and The Lizard Peninsula.
The sea around the Lizard itself is also known for its overfalls. Tidal streams increase significantly in this area so you will need to plan carefully for this section of the crossing. Make sure you check the tide times and avoid foul tide at all costs.
The other option is to go from Falmouth to Newlyn, rounding the Lizard Peninsula and then from Newlyn to St Mary's. This gives you more flexibility with timings and from Newlyn to the Isles of Scilly it is only 6 hours.
Sailing from Plymouth to Isles of Scilly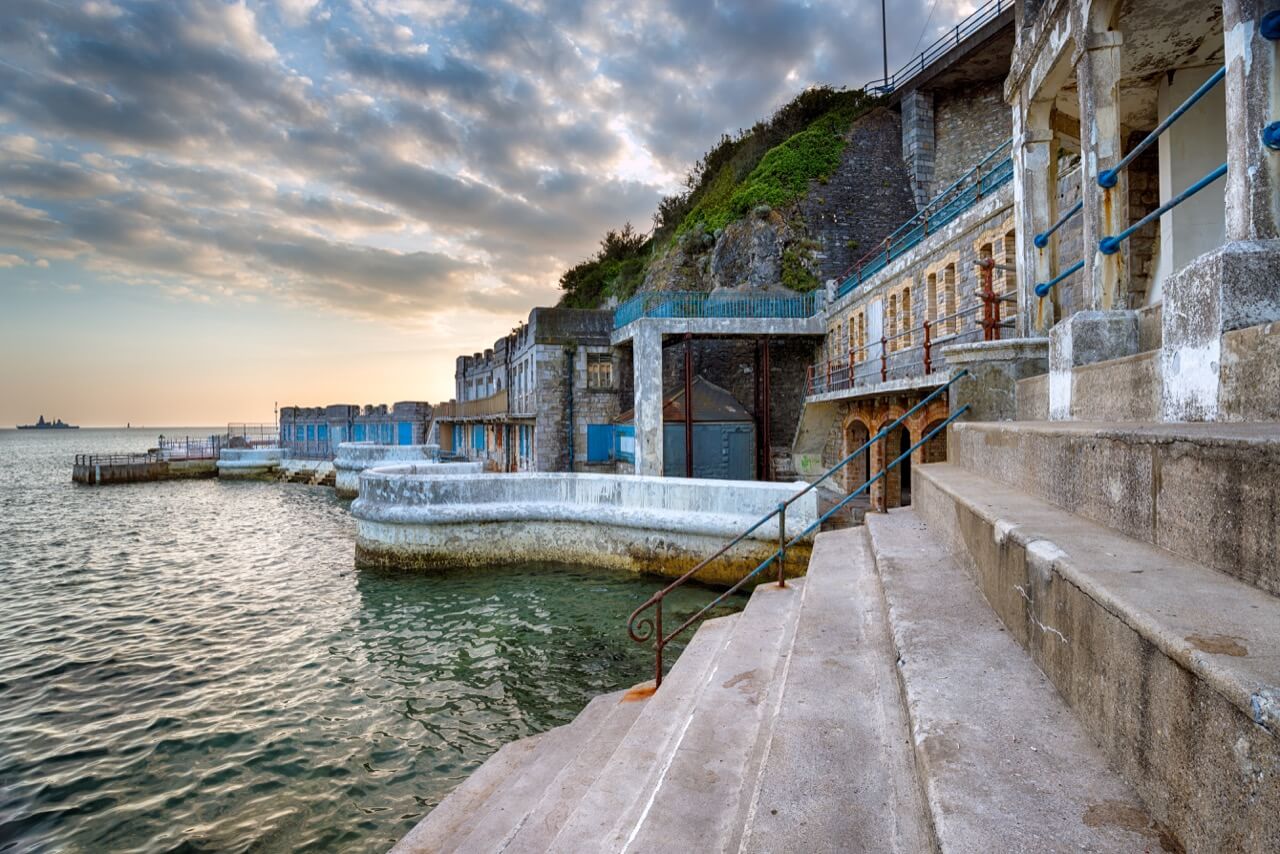 Thanks to its location at the center of the West Country, Plymouth is an ideal starting point for sailors looking to explore this region of the British Isles. With numerous marinas and good road and rail connections, it is well suited to making cruising plans.
The Isles of Scilly are located 94 n.m. from Plymouth and in good weather, they can present a nice destination for sailors looking for a longer, more challenging journey. It is usually best to break up the journey though you can also attempt it all in one go. You might like to stop at the Helford River, approximately 42 nm from Plymouth, or Penzance, around 65 nm.
Helford River
Helford River is a large estuary located between the western edge of Falmouth and the eastern side of the Lizard Peninsula. It is a beautiful and unspoilt location that is a worthy destination in its own right. The shoreline is roughly 50 km in total and offers plenty of beaches and coves to shelter in. From Helford River, it's another 55 nm to the Isles of Scilly.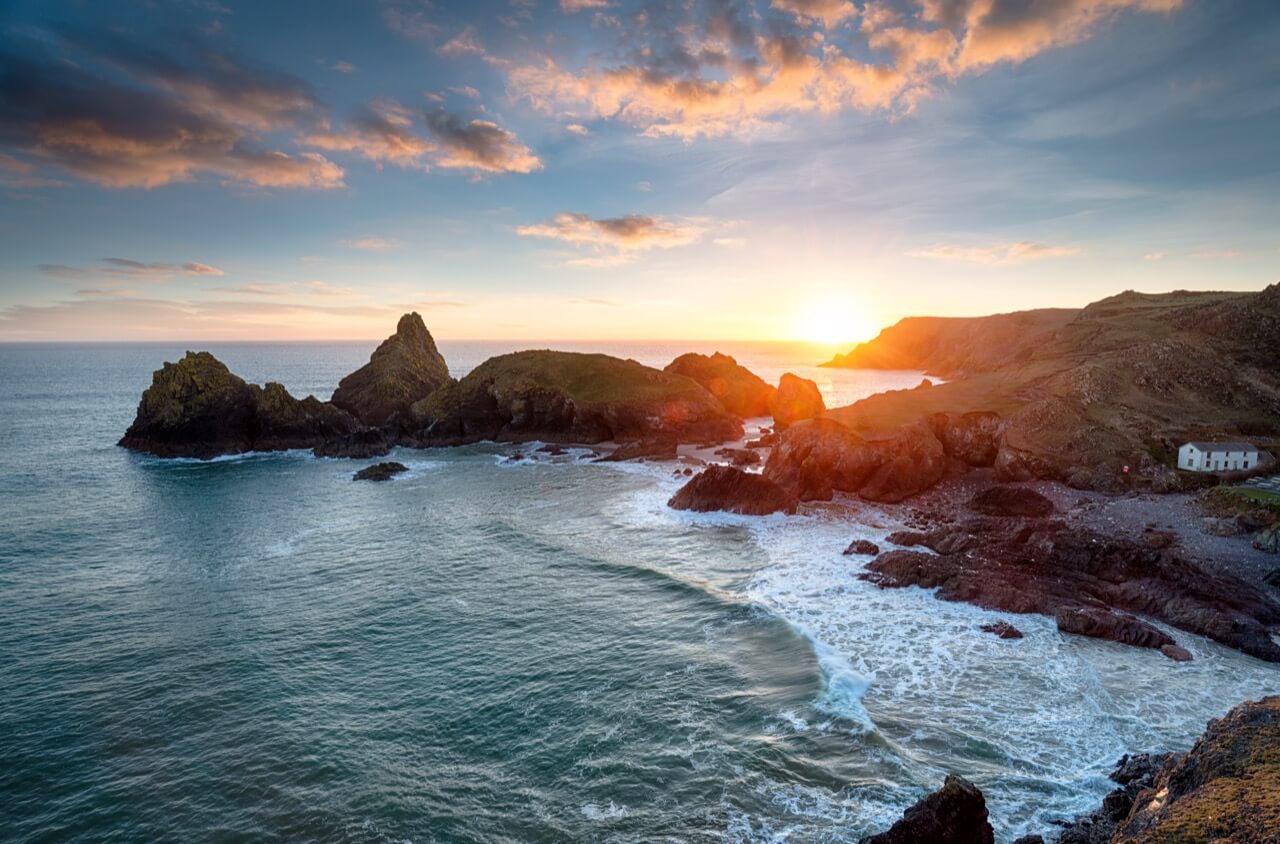 Westerlies means slowing down
If you are unlucky and come up against more challenging conditions, including strong winds and persistent westerlies that can be common, you might prefer to cut your journey down into even smaller chunks. You could choose to stop in picturesque Fowey, for instance, and wait for the weather to change. Though it's not great if you're on a deadline, taking the journey slower allows you to appreciate the Cornish coastline at least!
Sailing Conditions
Open sea crossing needed
Despite being only 50 nm between the UK mainland and the Isles of Scilly, the islands can be a challenge to reach as an open sea passage is needed. Thanks to their location at the southwestern-most point of the UK, the Isles of Scilly are located in an area with Atlantic swell and prevailing southwest/westerly winds. As a result, you should not attempt the crossing if the sea is rough.
On the other hand, there are deep channels in any wind direction for the majority of the crossing. The most important thing to look out for is underwater rocks and shallows, as well as offshore reefs. You should take care that you are equipped with an up-to-date map, a chart plotter, reliable GPS and some backup navigation before attempting the crossing.
Our recommended navigation gear

Reliable navigation equipment doesn't have to break the bank. Be sure to check out our compass and chartplotter recommendation here.
The waters in the Isles of Scilly are very clear so you can usually see dangers lying under water if you are travelling in good light. Transits and rocks can be harder to identify so it is a good idea to take a pair of binoculars with you.
Travelling from Plymouth and Falmouth to the Isles of Scilly can either be easy or really challenging. The weather can be unpredictable and change rapidly so keep up with the forecasts. Similarly, the tides will also impact your crossing as Spring tides have a rise and fall of as much as 20 feet in the Isles of Scilly.
Anchorage in the Isles of Scilly
Of the 140 islands that make up the Isles of Scilly, only five are inhabited. Among these islands, you can find anchorages that are suitable for all wind directions so be prepared to move for better comfort if the winds shift.
St Mary's
The most populated island is St Mary's, home to roughly 75 percent of the population, and this is one of the most popular anchorage spots for first time visiting sailors. St Mary's offers berthing in two harbors and swinging moorings. The harbors are the bay of Porth Cressa, in the southeast corner, and St Mary's Pool, on the north side. St Mary's Pool is largely protected apart from west/north-westerlies. Porth Cressa is protected from all but south/south-westerlies.
Tresco
As well as St Mary's, you can also find moorings on the neighboring island of Tresco. Tresco is just two miles long. There are deep water mornings at New Grimsby Sound, which tends to be well protected, and Old Grimsby Harbor. A narrow isthmus separates the islands from one another.
Outside harbor limits, there are no restrictions on where you can drop anchor, provided you keep clear of the main channels. You should also take care not to block the turning area for the Penzance to St Mary's ferry.
St. Helen's Pool is the most settled anchorage
It is worth bearing in mind that the ground swell can be significant around the Isles of Scilly and even in sheltered areas you might struggle with rolling. One of the best recommendations for such conditions is St Helen's Pool, nestled between Tresco and the island of St Martin's. Even in strong winds, St Helen's tends to be more settled than other locations.
The tides on the Isles of Scilly can be large which makes navigation trickier. You will need to keep an eye on weather changes and may have to move your anchorage to a more sheltered area. Travel with a reliable anchor and ground tackle as you cannot rely on finding a mooring buoy. Local fishermen also recommend taking a fisherman's anchor as well as your main anchor to combat the amount of seaweed covered rocks around the islands.
For your first trip to the Isles of Scilly, you will probably prefer to go to one of the well-documented anchorage spots. However, once you become more familiar with the waters around the islands, you can begin to explore and seek out your personal favorites.
Sailing Overview: Cornwall to Isles of Scilly
If you are up to the challenge and you choose the right conditions, sailing from Cornwall to the Isles of Scilly can be a hugely rewarding experience. You might find yourself sailing with a pod of dolphins or even basking sharks.
That being said, the crossing is weather and tide dependent so you will need to be flexible with the timings of your voyage. From Falmouth, if the weather is good, you can expect to reach the Isles of Scilly in 12 hours. It will take longer from Plymouth but can be combined with stops along the way.
Once you make it to the Isles of Scilly, you will find an enchanting island that is a sailor's paradise, with hidden inlets and coves to explore and the sweet, slow pace of island life. Make sure to keep an eye on the weather patterns and be prepared to change anchor if need be. It's all part of the adventure.
Did you find the answer to your specific question?
👍

18
👎

7