Here's What to Wear Sailing in the UK
When choosing what to wear sailing in the UK, it all comes down to the weather. Let's face it - the weather in the UK can be extremely unpredictable! That's why it's best to always be prepared, with plenty of warm clothing and waterproofs with you in case you need them.
What to wear sailing in the UK? If you're planning to go sailing in the UK, you need to have plenty of layers at the ready. Even if you're sailing in the summer, it's advisable to have warmer clothing on board that you can add or take off. The best fabrics are water wicking and lightweight, giving you plenty of mobility whilst keeping you snug. Remember it can be much colder and windier on the water than on the shore so you can get chilled even on the sunniest days.
Read on for more of our top tips on what to wear sailing in the UK, including extra details for every season!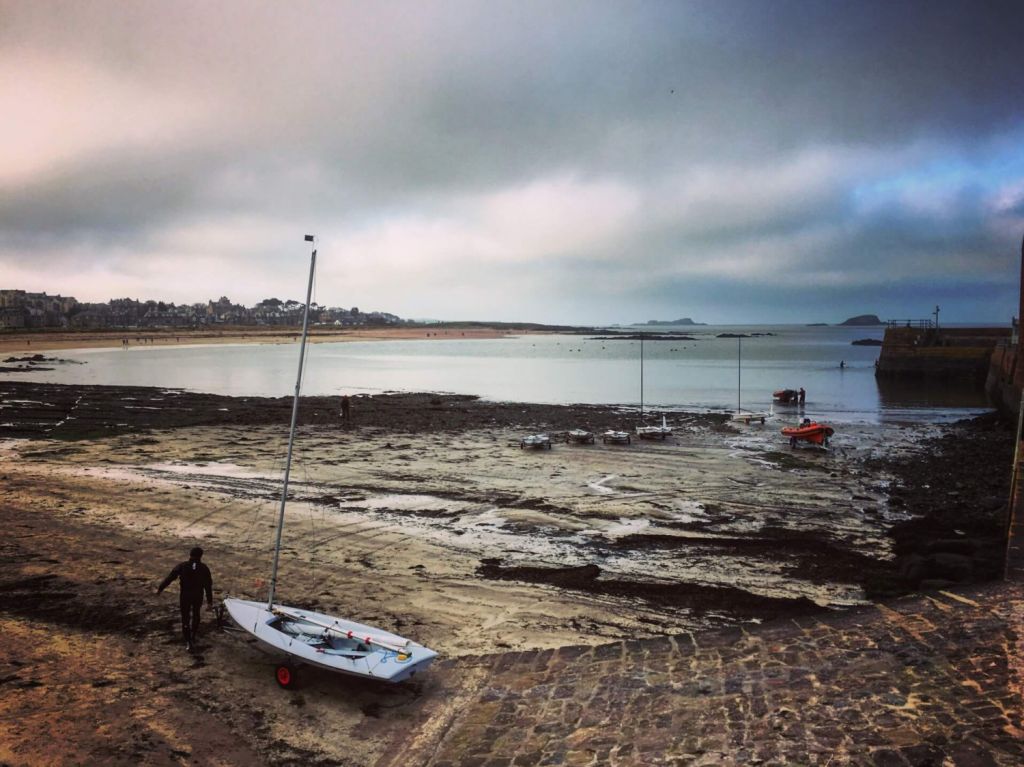 Planning your trip
The best kit for sailing in the UK largely depends on where you are on the coast, what kind of sailing you're going to be doing and what time of year it is - naturally, it's colder in the seas around Shetland in January than it is around the Isles of Scilly in July. However, things change quickly in the UK and what starts off as five days of unbroken sunshine can quickly turn into pouring rain and thick cloud. With this in mind, you need to be prepared for anything.
The basics
Let's start with the basics. If you're going to be sailing often and are planning to stick with it, it's a good idea to invest in some good quality kit. However, if you're just starting out, or are only visiting the UK for a short break, then you can get away with what you already have.
Here are the packing essentials for sailing in the UK:
A hat
If you're planning to go sailing in the UK, a hat is really important. A warm, woollen or fleece-lined hat will do the trick, keeping your head covered and insulated and helping to reduce heat loss.
In the summer, a baseball cap will help to protect your head from sunburn and keep some of the glare out of your eyes. However, it's a good plan to get one with a cord that attaches to your coat to save it going overboard on gusty days. No one cares if it makes you look like a granddad - it's practical and it saves you having to buy a new hat every season!
Whatever the weather, if you're going to be spending long hours out on the water, you're going to want a hat.
Shoes
Shoes are a must if you're sailing in the UK. No matter how carefree and romantic bare feet make you feel, you do not want to be barefoot on a boat in this part of the world! Bare feet equals cold feet and cold feet equals unhappy sailors.
The best option for footwear is sailing boots made from neoprene, with good grip on the soles. If you're just starting out, a pair of old trainers will do. Bear in mind that seawater can really make shoes smell really nasty so you'll want to leave your new Nikes at home. Wellingtons are also a bad idea as they can be slippery and tend to fill up with water, so you can quickly find yourself sloshing about on board.
If in doubt, wear shoes with good grip that you don't mind getting dirty and save barefoot sailing for the Med.
Warm layers
Layers are one of the most valuable things to have with you when sailing in the UK. Thanks to the changeable weather, the temperature can drop quickly. Having layers that you can take off when you're working hard and put on as you cool off is really invaluable.
By layers, I mean a thermal vest, t-shirt, jumper and fleece. The best layers for sailing are warming but not bulky so thermals, fleeces and 'wicking' fabrics are ideal choices. These materials will keep you warm even when you're wet whilst not restricting your movement. Avoid cotton at all costs as this fabric is slow to dry and can quickly make you really cold.
On your bottom, you'll want warm trousers like tracksuit bottoms or preferably all-in-one waterproof trousers. On a hot summers day you can get away with wearing shorts but be prepared for when the wind hits you or the sun goes behind a cloud!
Waterproofs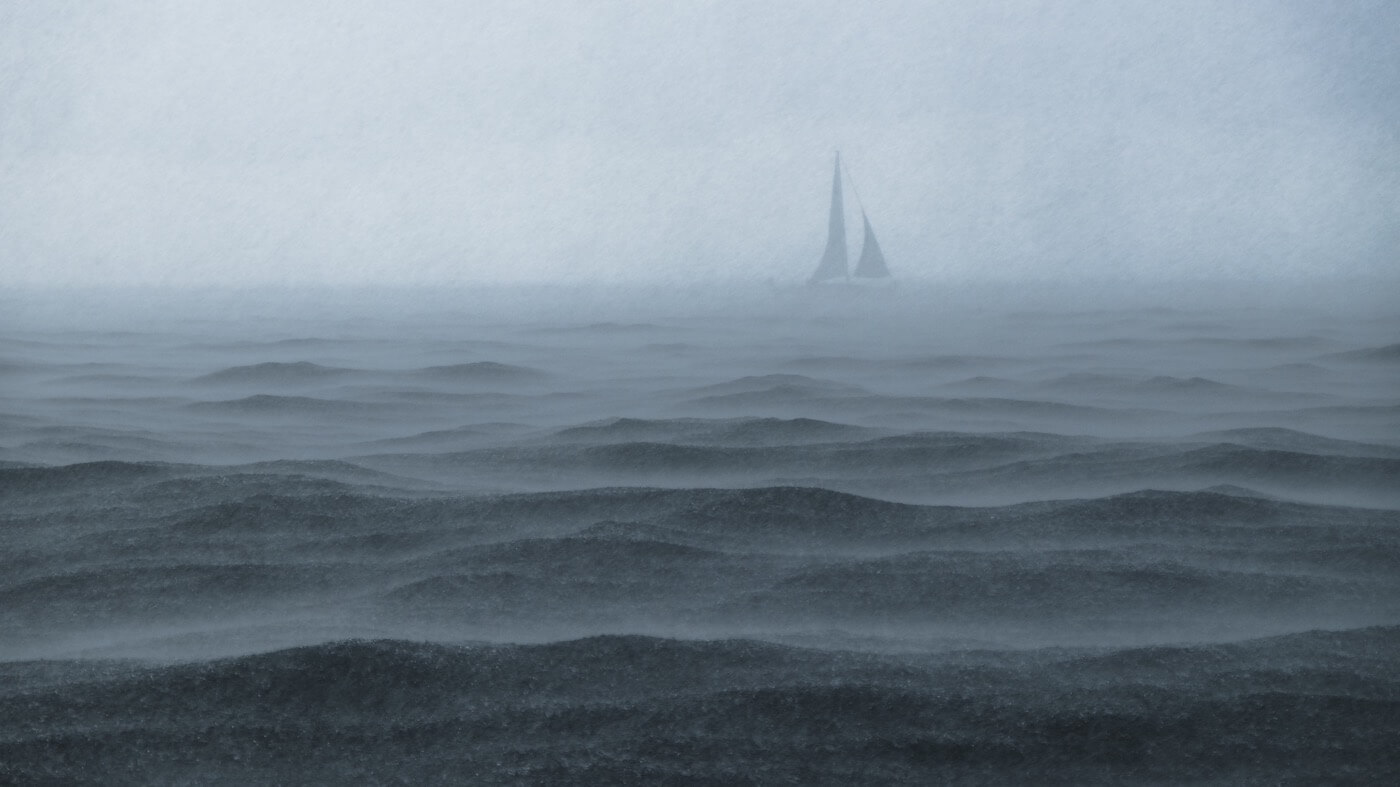 This brings us on to waterproofs. When sailing in the UK, waterproofs are your friend. A waterproof coat and waterproof trousers will come in very handy so absolutely wear them if you have them! The best type of waterproof trousers are salopette style with straps going over your shoulders. This means they stay up regardless of what you're doing on deck and there are no gaps for the wind to get through, even when you're bent double.
Wetsuit
Equally, a wetsuit is a good idea for protection from the wind and water. If there's a chance you're going to be capsizing, a wetsuit is a must. The optimum thickness is 3mm or 4mm, any thicker and the wetsuit can restrict your movement. You'll also need to bring layers to wear over the top if it's colder.
Extra clothes
Unless you're staying within walking distance of the harbour, you'll want to have a change of clothes with you. This saves you getting chilled, soaking through the seats in your car, and gives you the option to grab a well-deserved drink or some food when you finish. A change of clothes with plenty of warm layers and a pair of dry shoes and socks are best. You'll thank me later.
Pro tip: If you're going to be spending a lot of time sailing in all weathers, or doing other watersports like kayaking and canoeing, a drysuit can be a really valuable investment. Though expensive, drysuits keep you warm and dry and they can be fantastic if you're going to be heading out in the autumn or winter.
Seasons
Whilst the weekly and daily forecast will be your most important indicator for what to wear sailing in the UK, the seasons can also provide a rough guide.
Here are some gear tips for the different seasons:
Spring
Springtime in the UK sees temperatures beginning to rise but it's still not unusual to have snow in some areas. Spring is one of the most unpredictable seasons with the weather changing almost hourly on blustery days. This season can bring sudden downpours and dramatic changes in wind strength. As a result, a definitive kit list is trickier for this season. Generally, layers are the best idea so that you can adapt according to the weather you find.
Even if it's a sunny day, you'll want to keep your wooly hat and waterproofs close. Wind chill is likely to still be high so these are important additions to your kit, even on clear days. The same goes for thick socks and gloves. However, there's also a high chance you'll need sun lotion and sunglasses with you for days when the UV levels are up. Spring in the UK is a little bit of everything!
Summer
Summer is the best time to go sailing in the UK as the temperatures rise and the weather patterns settle into a more predictable rhythm. The summer is all about sun protection! A sunny day can be blinding at sea and UV can be really high on clear days. This means you'll need sun lotion, sunglasses and a hat. These are essentials to stop you looking like a lobster when you're back on dry land.
Autumn
In the autumn, temperatures drop, rain sets in and storms are more frequent. Sailing gloves are a good investment for all the seasons as they can help save your hands at sea but they're especially handy for autumn and winter. Whilst sailing gloves don't provide much warmth, they do provide basic protection from the elements and give you better grip, as well as preventing friction burn. Look for waterproof, thermal gloves with good grip for the most effective designs - unfortunately wooly mittens won't cut it!
Winter
Sailing in the winter can be stunning but it also requires a bit more preparation than the other seasons. The average water temperature in winter across the UK is 6 - 10 degrees, compared to 15 - 20 degrees in the summer. To enjoy your winter sailing trips, you need to have plenty of warm clothing with you.
It's a good idea to also invest in sailing boots to keep your feet warm in winter. Made of thick, neoprene material that usually comes up over your ankles, these boots will be a big asset in cold weather. Many designs feature quick-drying linings so they give you more insulation against the cold. They also tend to be more lightweight and flexible than other shoe options so they're ideal for sailing in all conditions.
These are the basics for what to wear sailing in the UK - if in doubt go for warmth and waterproofs!
Did you find the answer to your specific question?
👍

6
👎

0