List of 50 Popular Sailboat Brands (With Examples)
Every industry has its allstars - showbusiness, sports, cars, clothing brands… This article talks about 50 of the most popular sailboat brands. Feast your eyes!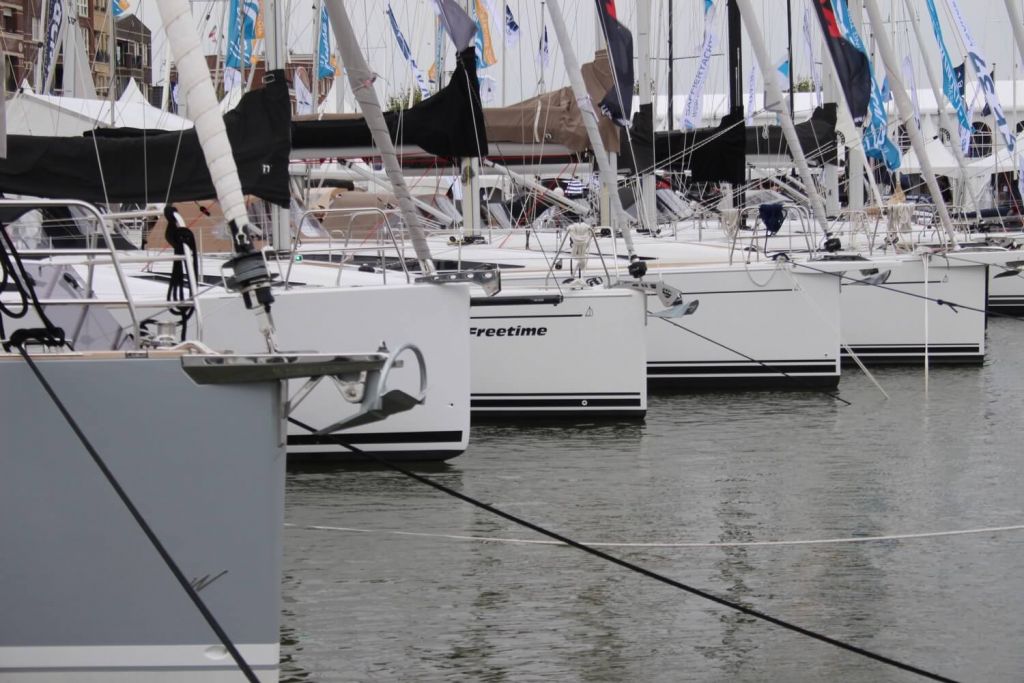 So what are the most popular sailboat brands?
Have a look at what we've got for you!
Already I hear the screams of those whose favorite brand I have not listed. I plead for mercy - if I made such a list of cars, it would be the same. Boat preferences are such a personal matter that although I think this list is a crowd-pleaser, I still expect a few stones being thrown my way.
This list goes in no particular order - although I have reserved the first ten places to the most popular brands around. That being said, keep in mind I sail mostly in Europe. Thus a certain bias is to be expected. For instance, in the Adriatic sea, the most popular brand is Bavaria, Jeanneau, Beneteau and such, whereas I haven't seen a single Catalina so far.
Anyway, let's get into it.
Wally
Oh Wally. Subjectively the most beautiful sailboat designs out there. Each custom made, each a unique, gorgeous concept. Their sailboat Angel's Share, built in 2009 will take your breath away with the deck couch design alone. The rest is just as good.
Nautor's Swan
Sailing made the Finnish way. The idea here is to offer both luxury and performance. They've been successful at that so far, if you ask me. If you spot one, count yourself lucky. Since 1966 only 2000 have been made.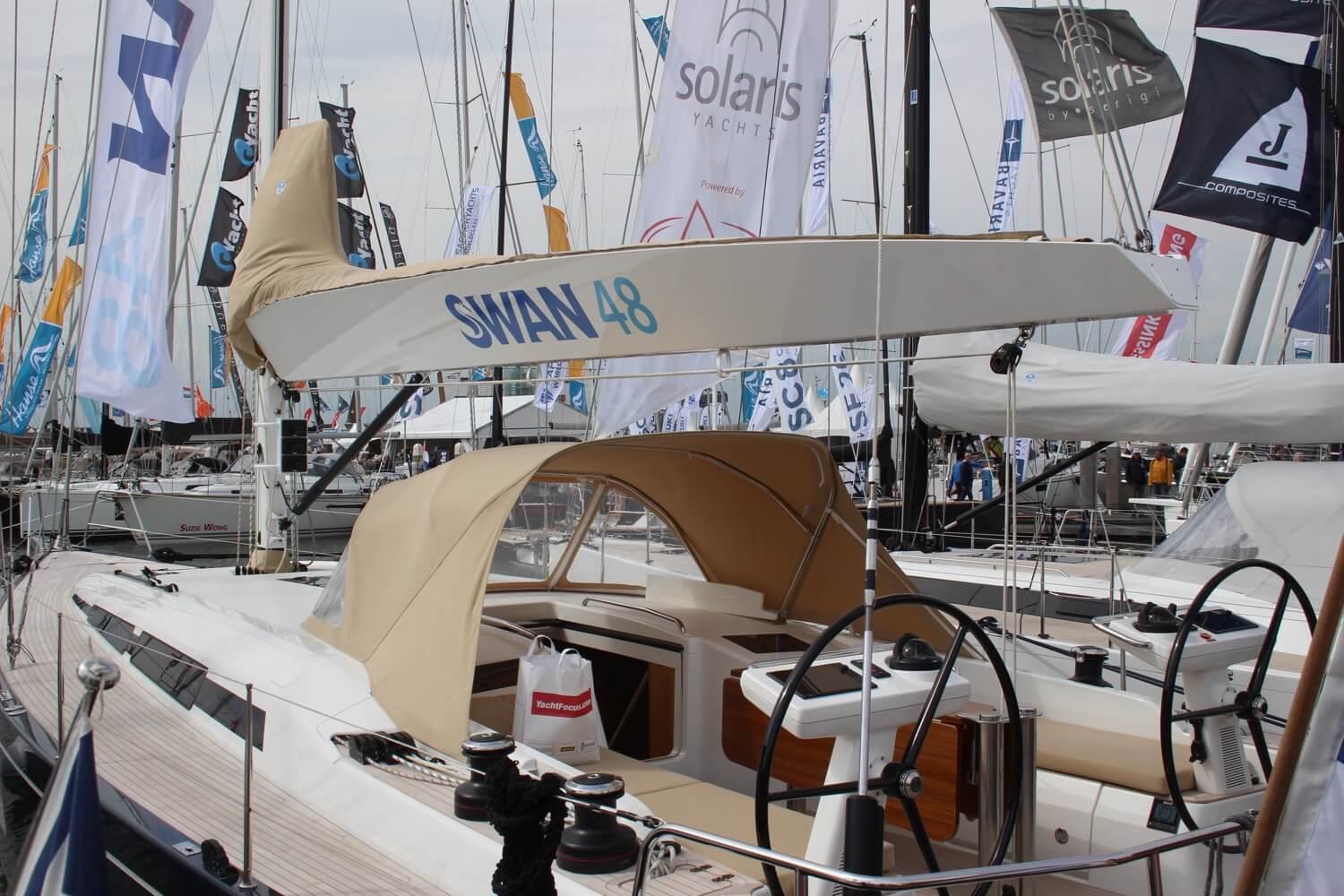 Baltic Yachts
Finns again. Similar idea to Nautor's Swan, though they do specialize in bigger sizes, starting at 50ft, all the way up to almost 200. And when it comes to the luxury to performance ratio, Baltic yachts kind of lean towards speed.
Bavaria
The Bavaria is the mainstream king. They are good at making affordable midsize cruisers of reasonable quality. Though a dedicated sailor would find plenty to criticize, as moderately priced holiday cruisers they do a fantastic job. Their Bavaria 46 is among the most sought after models.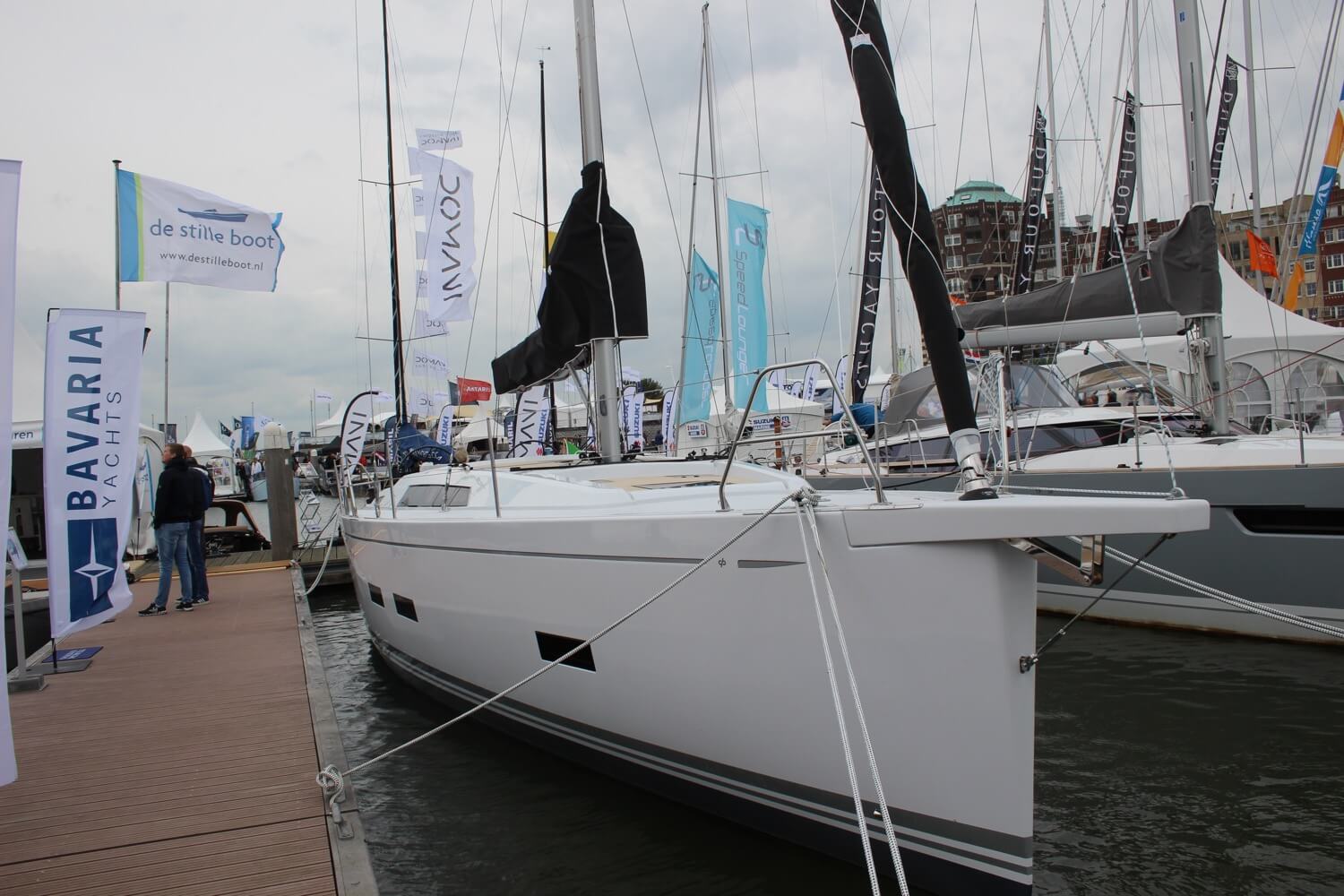 Hanse
Great quality mainstream - a step up from Bavaria. Though both of these brands are oftentimes considered by soon-to-be sailboat owners, since they are somewhat in the same area, Hanse offers more in terms of build quality and performance.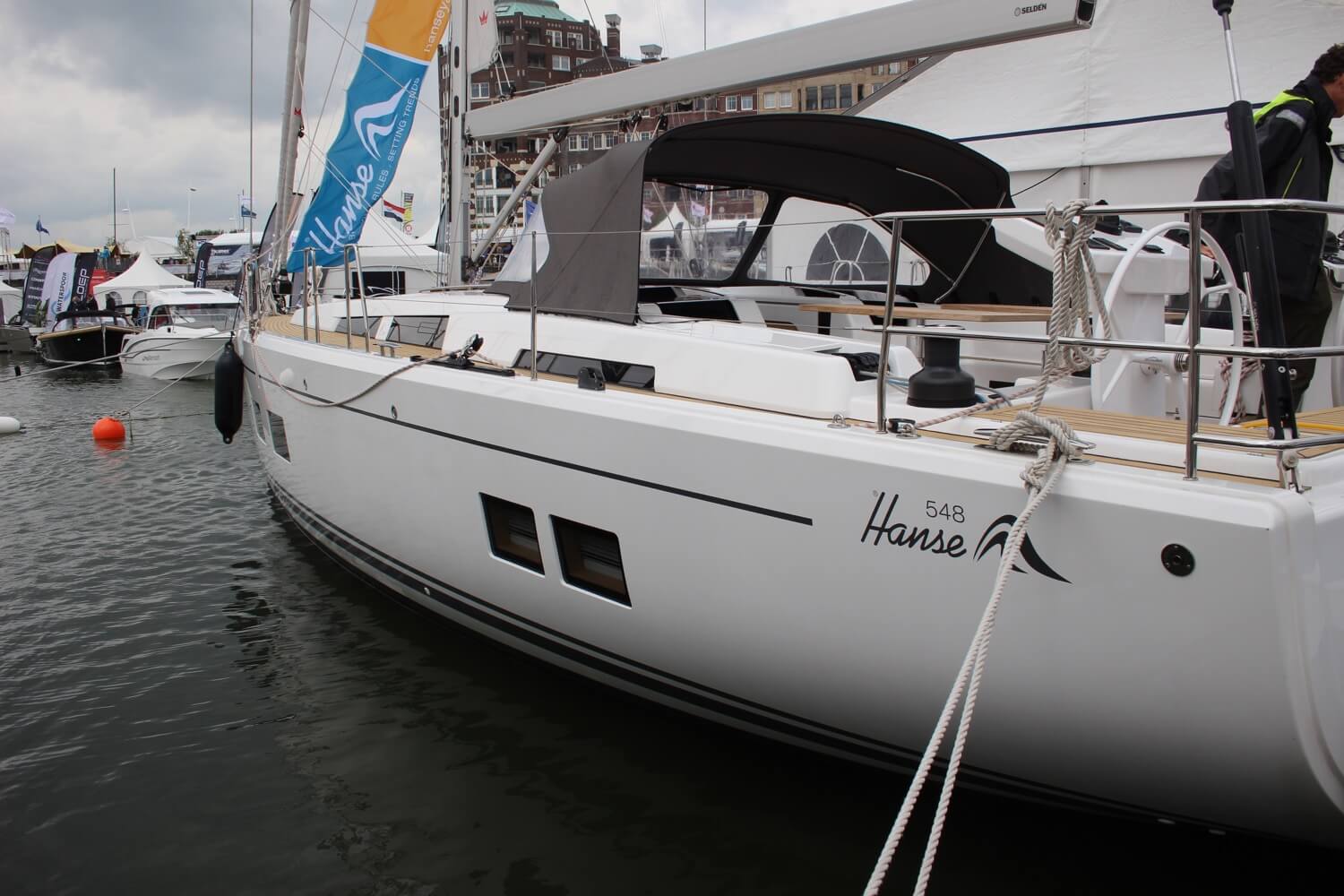 Beneteau
Beneteau sits at the same table as Bavaria, Hanse and the no.7 - Jeanneau. Beneteau has a few lines, the First focusing on racing, Sense being semi-luxury cruisers and Oceanis, the everyday cruiser. They are among the oldest brands, being established in the 1800s.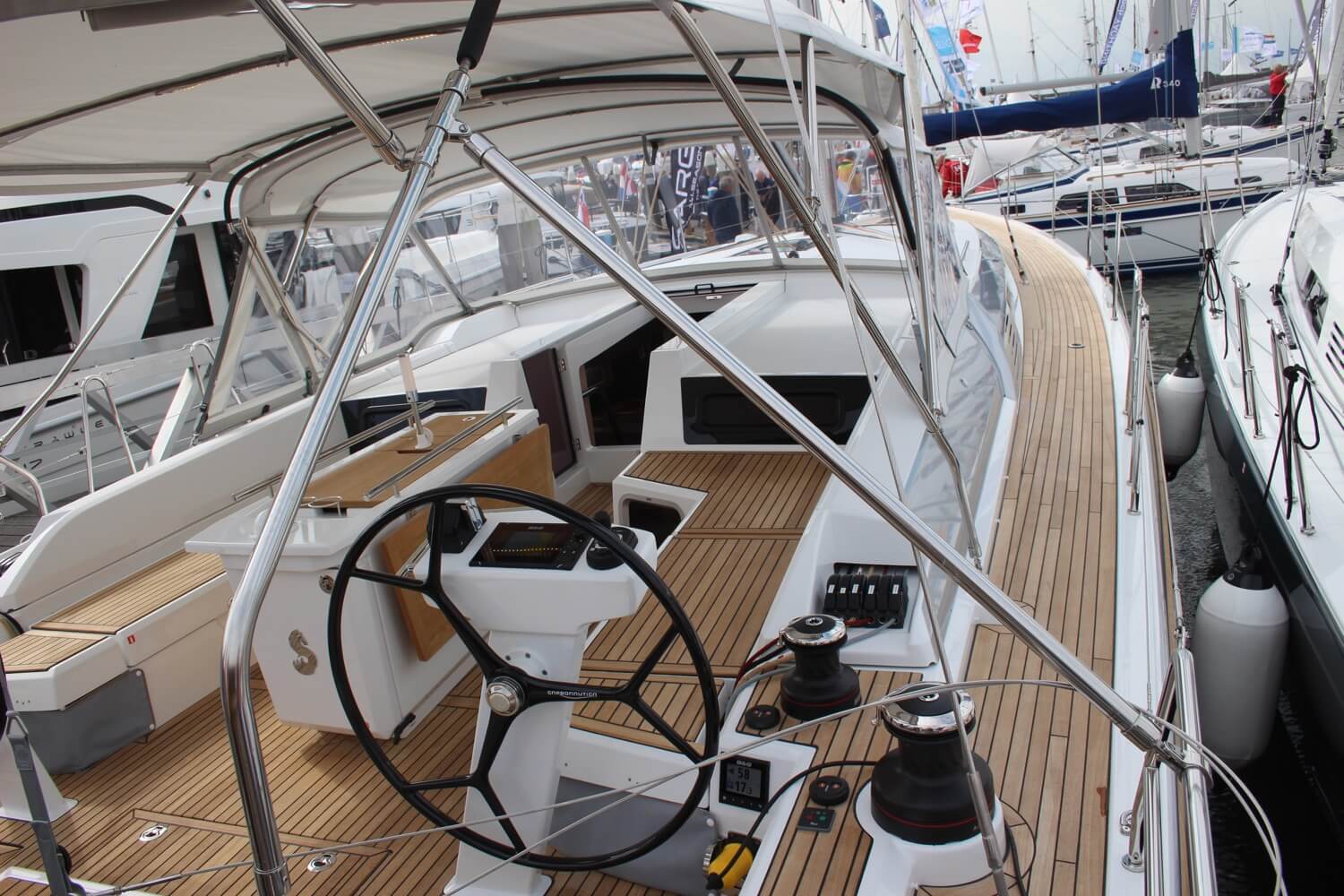 Jeanneau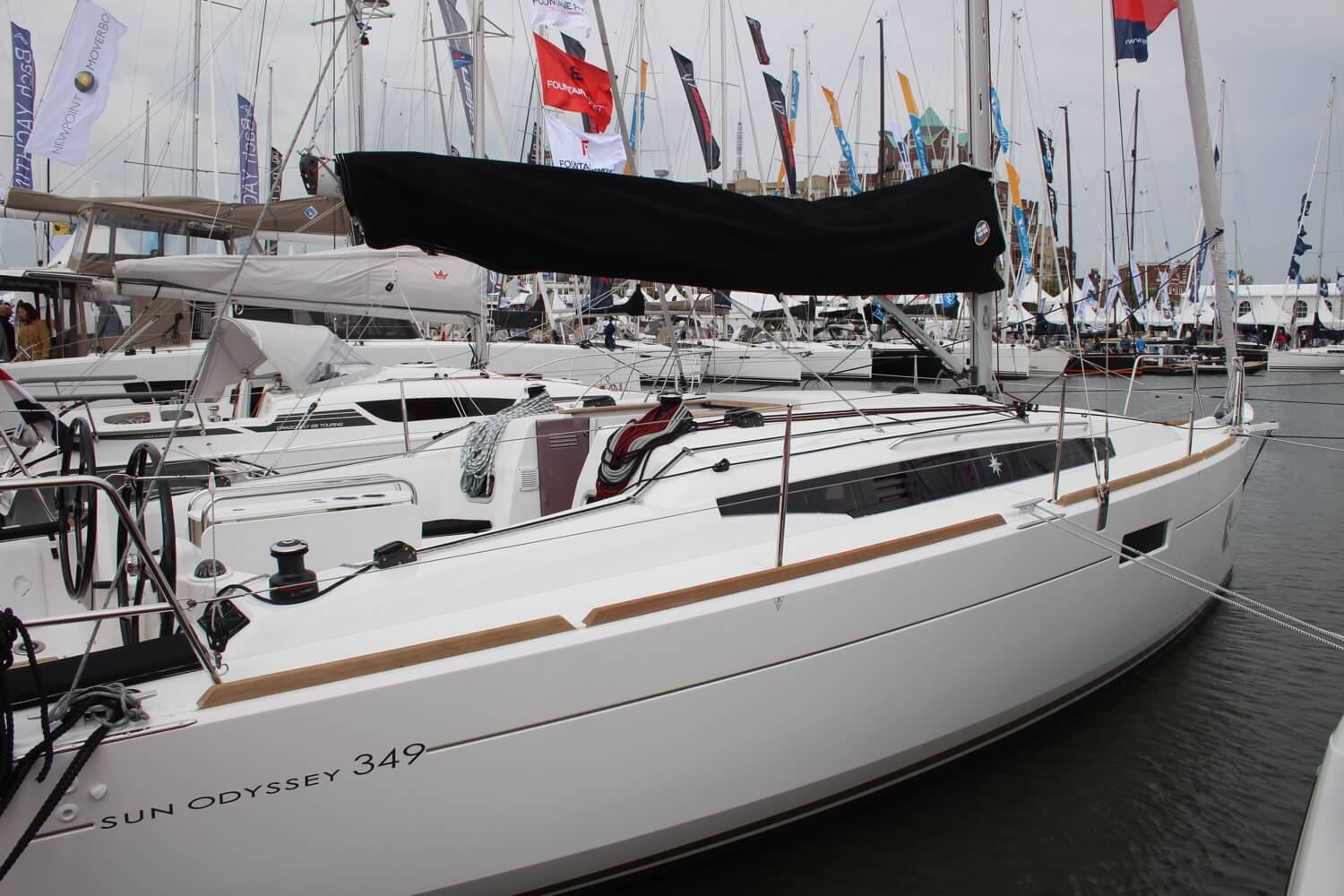 Feel free to mistake Beneteau for Jeanneau, as many do - they are essentially the same thing, as they are manufactured by the same company. They differ in their design team, that's about it. But it could be argued that Jeanneau is a bit more sporty.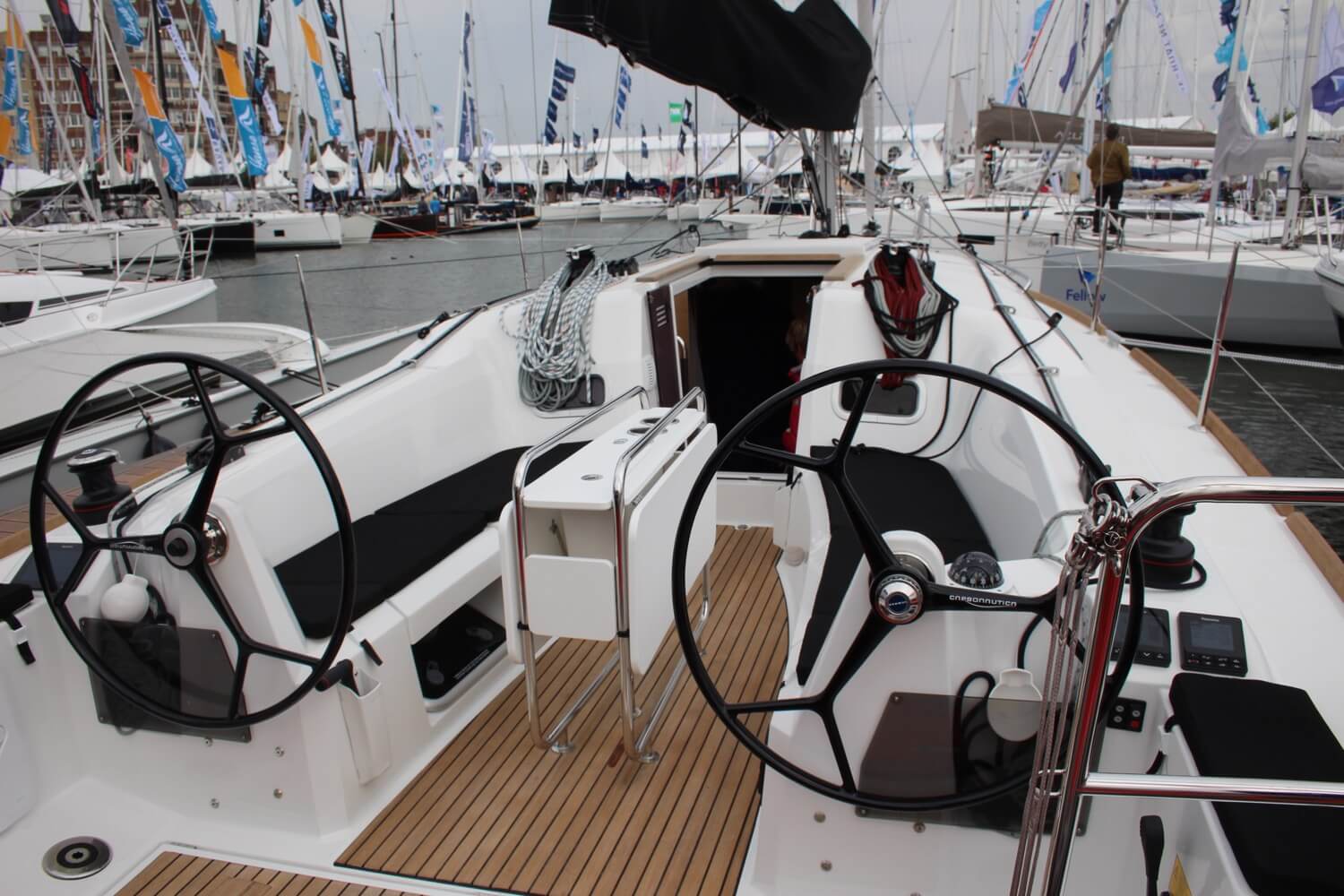 Dufour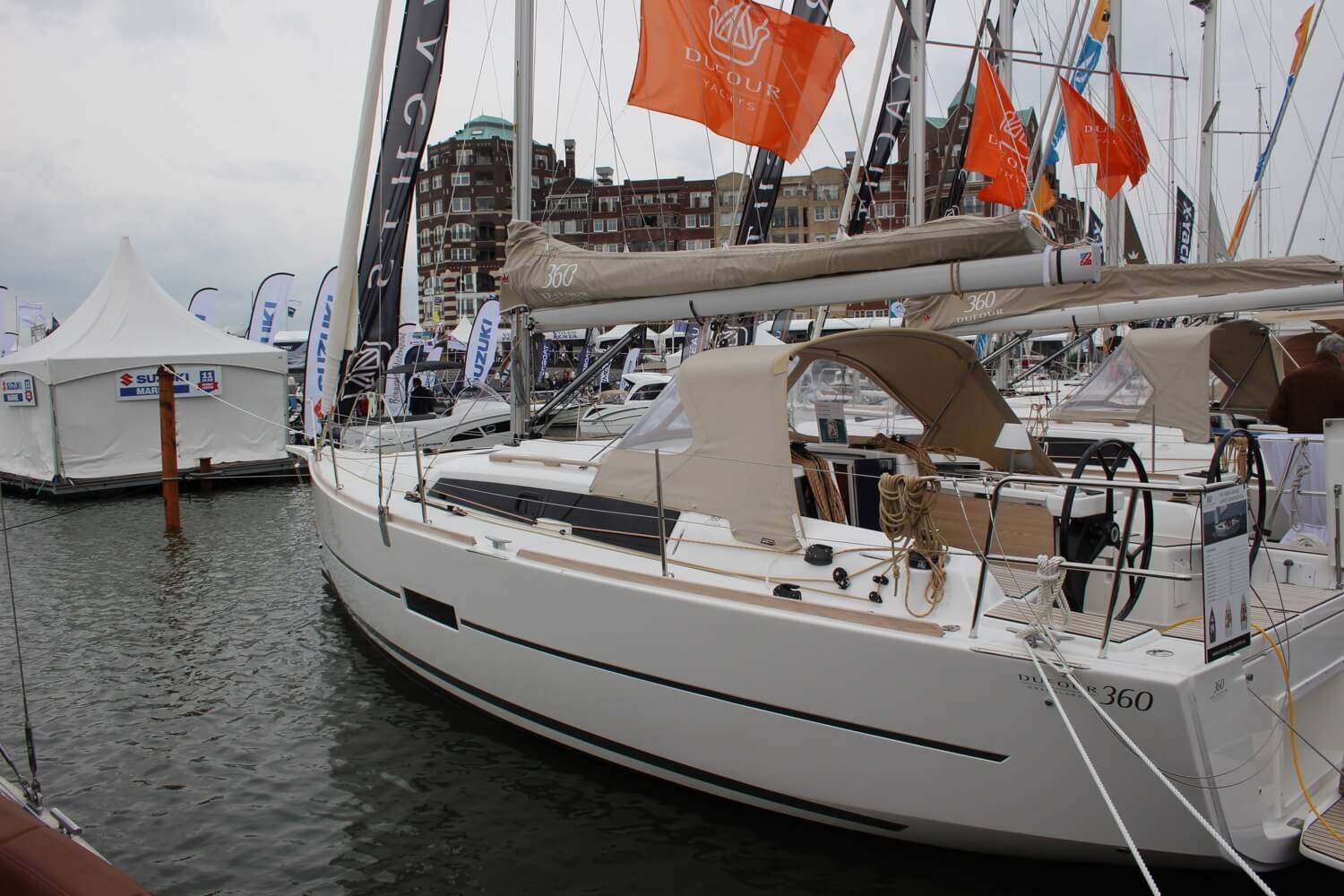 Dufour is a French brand that has a better reputation than Beneteau and Jeanneau (both French too), but if one looks under the skirt of these, one finds that they are all owned by the same company. Dufour is a bit more expensive but not significantly better or worse.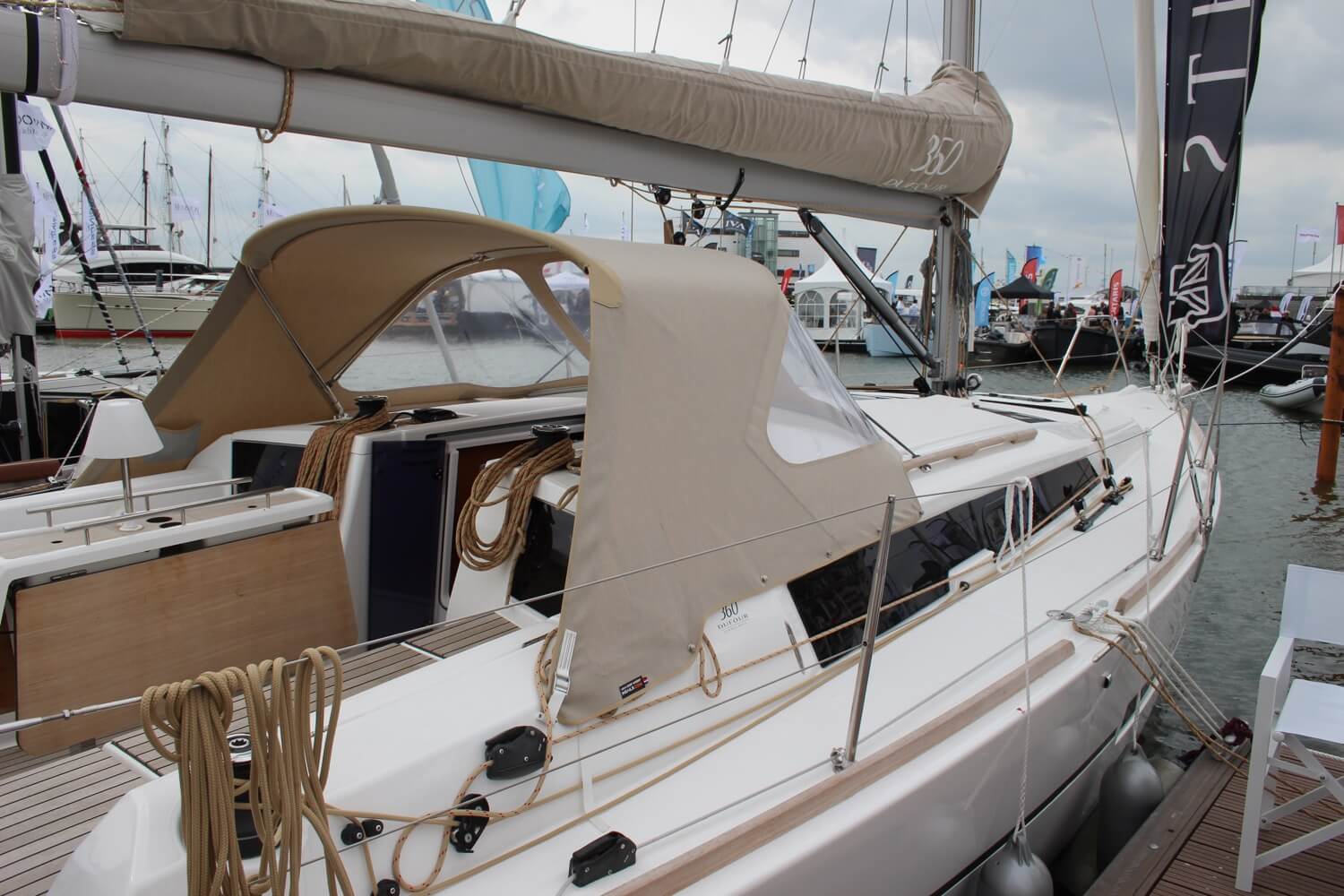 X-Yachts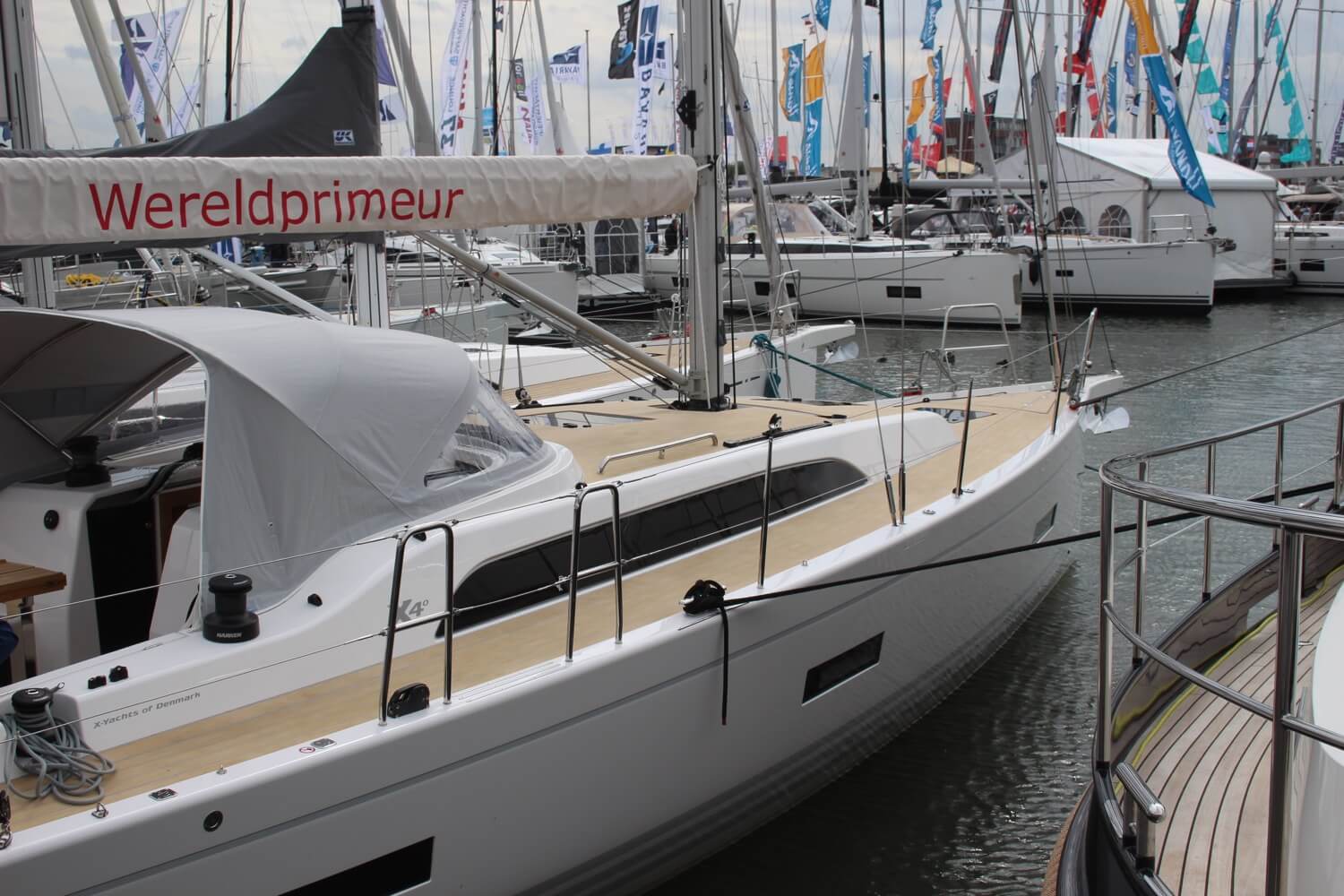 Let's get back to the Baltic region with the Danish X-Yachts. They produce three lines of sailboats, cruisers, racers and performance cruisers. They were nominated for the European yacht of the year award, so if you decide to buy or charter one of those, you will be in good hands.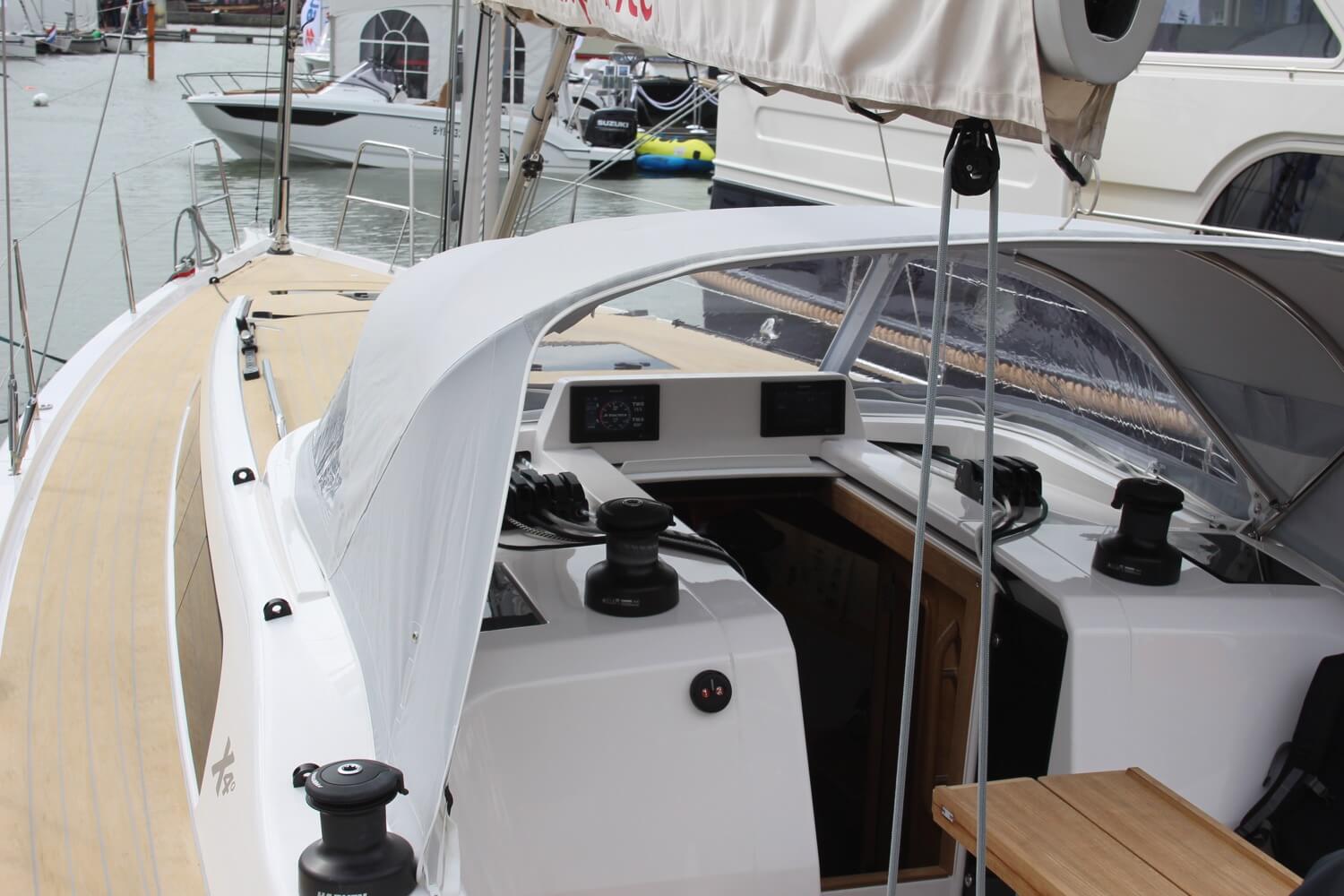 Elan
Considering that Slovenians have only 29 miles of coastline, their sailboat producer Elan has a respectable place in the sailing world. You will spot this brand in many European marinas as it offers good quality considering its relatively low price.
Hallberg-Rassy
Back to Europe. Scandinavians know how to make good quality bluewater boats, given their geographical position they kind of have to. Owned by the Rassy family, Hallberg-Rassy does exactly that.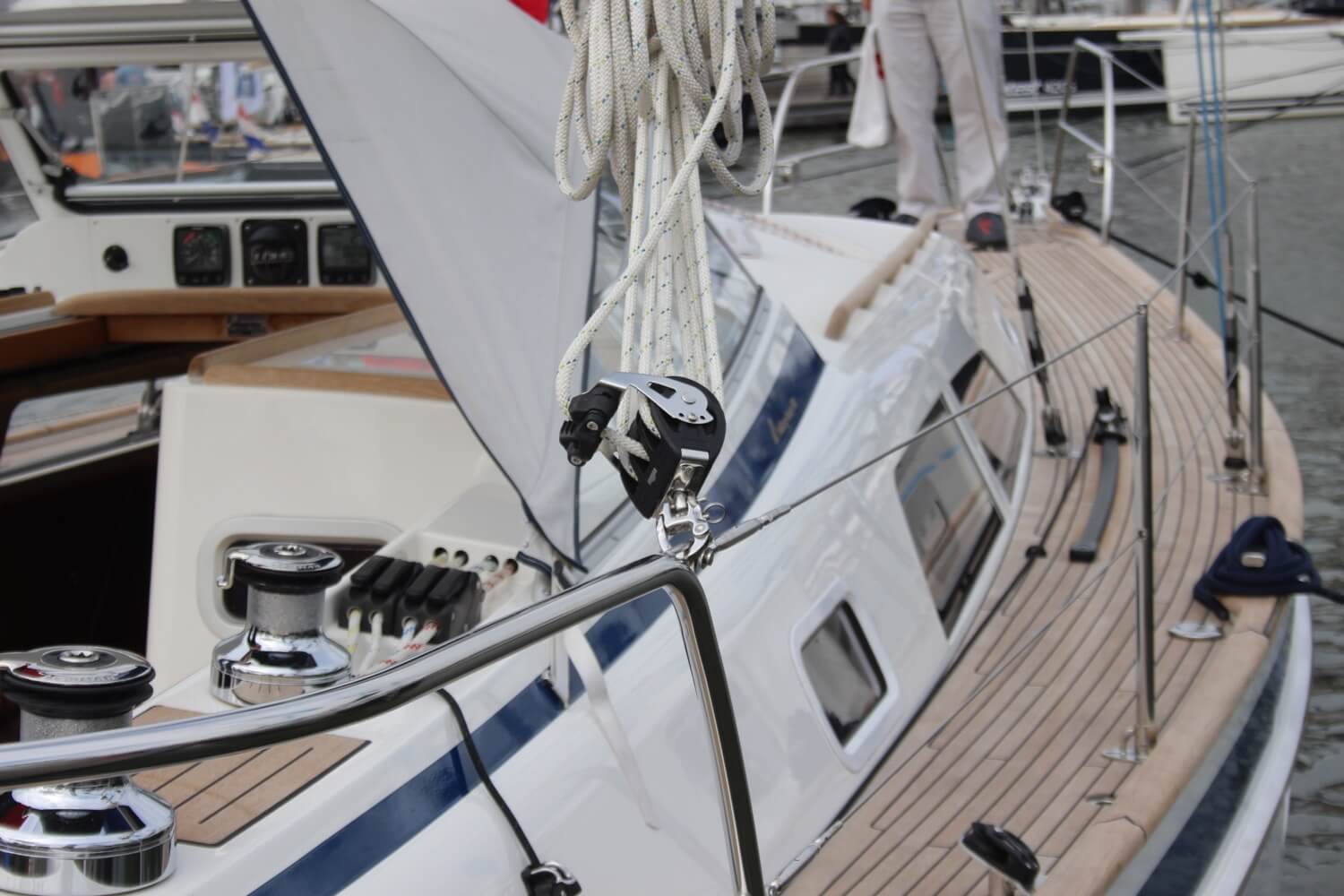 Perin Navi
If it is true that people with large boats compensate for something, then the Perini Navi builders … well, let's just say they seem to have a penchant for enormous boats. Their most famous one is none other than one of the world's most recognized sailboats, the Maltese Falcon.
Catalina
Simple, affordable, good. Catalina is a U.S. based behemoth that has produced tens of thousands of boats. It is similar to Bavaria, sometimes dubbed its overseas counterpart. Though they aren't the prettiest, they do the job.
Hinckley
Hinckley produces beautiful, stylish sloops. Not one is like the other since both the interior and exterior is built in a way so that it is customizable by the owner. They resemble classical designs and are for the true connoisseurs of elegance.
Sparkman & Stephens
Sparkman & Stephens is a naval architecture firm that has its fingers in many famous designs. These designs have brought them quite a few victories in sailing cups. By the way, they were involved in military activities, designing amphibious jeeps, for instance.
Hylas
Hylas yachts are set on their center cockpit designs with wooden lining and huge space in the aft. Oddly enough, they claim their boats are, thanks to the use of a special kind of fiber material, bulletproof. Make of it what you will.
Island Packet Yachts
The Floridians are extra in every way, including their own Island Packet Yachts. Easily recognizable by their signature Full Foil Keel, a modern take on traditional designs, which provides enormously spacious accommodation units.
C&C Yachts
When an ambitious project designing a fighter jet failed, two Canadians named George became unemployed. So they formed C & C Yachts and soon gained a reputation thanks to their success in racing. No wonder plenty of C&C's sail the oceans of the world.
Sabre
Though famous for luxurious motor yachts, Sabre, an American company, made its name building recreational sailboats. Taking their motor yachts know-how to sailing, I gotta admit they know a thing or two about comfort.
Pacific Seacraft
The beautifully named Pacific Seacraft make seaworthy cruisers that are a bit … overbuilt. Their noticeable overhanging stern makes it obvious that relaxation and pleasure is the name of the game for them.
Tartan Yachts
Tartan Yachts make classically looking fiberglass monohulls. If you feel like getting transported a few decades back in style when sailing, this brand is for you.
Hans Christian Yachts
Heavy, slow, comfortable, solid. Hans Christian Yachts. If you are looking for a boat to live on, this would be easily made into a home. Their goal is to make 'ultimate cruising sailboats,' and if they aren't already there, they are on a good path.
Najad
Najad specializes in boats that can go anywhere and are operational with a two-person crew. Calling their boats 'mini superyachts' they want to put the name bluewater, or seaworthy, to the test.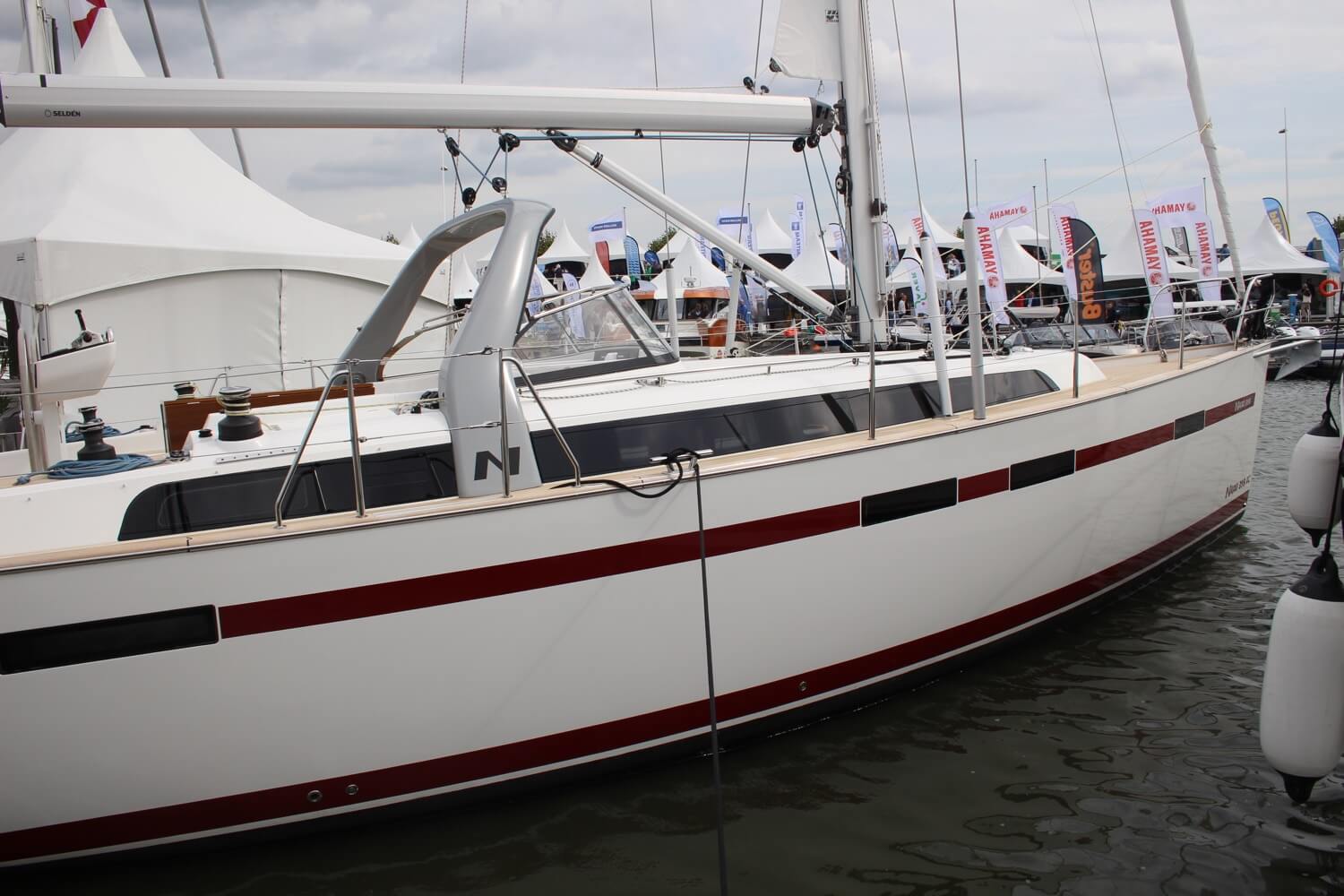 Amel Yachts
Let's stay in Europe for a while and look at the French Amel Yachts, who make bluewater fiberglass ketches. Modern looking, notable for their raised bridge, they focus on bigger size boats around 50 feet.
Marlow-Hunter
Marlow-Hunter sailboats have a minimalist, distinct design. They make sailboats in the 30-foot range. You will recognize them by their signature steel cockpit arch. This one is definitely a looker.
Alloy Yachts
Alloy Yachts are a famous manufacturer of superyachts. As long as 67 meters, their products catch your eye no matter if you want it or not. And yes, they are made of aluminum.
Cal Yachts
This is an interesting one. Cal Yachts specialized in fiberglass monohulls aimed at performance, and although they are out of business since 1989, their boats are still racing to this day. Way to keep the name alive.
Bowman Yachts
The first Brits on the list! Bowman Yachts produces high-end sailboats. Nothing unusual so far - but they do it by hand. Handcrafted, old school looking, fully customizable by the owner who determines the layout.
Columbia
Columbia sailboats are produced in sunny California. This company was once the largest fiberglass sailboat producer in the world. One of its leaders then left to form the aforementioned Catalina shipyard.
Hanse
Remember Hanse? No. 29., Dehler, is owned by them. Germans make great cars and good boats, Dehler is no exception. Dehler focuses on performance cruisers, and although these words are oftentimes just a phrase, in case of Dehler it actually makes sense.
Ericson Yachts
So you know how I mentioned fiberglass boats a couple of times? Ericson Yachts was among the first to use this technology and helped to pave the way for the rest of the world. They are no longer in business, but their designs are still the foundation of boats of other shipyards.
Melges Performance
Well, you probably won't sleep on any boat made by Melges Performance since they are made purely for racing. They were founded by the father of the former Olympic sailor Buddy Melges and the racing genes clearly show in the company.
Vanguard
Vanguard sailboats are mostly known for their small (around 20 ft) performance dinghies. The Vanguard 15 is their iconic model oftentimes used in sailing schools or as a leisure sailboat great to learn on.
Oyster Yachts
This is a big one. Oyster Yachts are luxury superyachts. This British icon is a name recognized anywhere in the sailing world in the big boys league. And by the way - deck saloon is their invention. Without Oyster, today's sailboats would likely look quite different.
Mirage Yachts
Mirage Yachts was founded by a salesman of the aforementioned C & C Yachts. He didn't like that C & C doesn't offer anything below 27 feet so he created his own company that filled that gap. Though they were doing great in sales, it was a company based on business, not a passion for boats, and so as soon as the owner sold the firm, they went out of business within a year.
Aloha Yachts
Aloha Yachts is one of many sailboat companies that didn't survive the 1980s crisis and went out of business. But before it did, it became a love brand for its owners and is a sought after brand for prospective buyers up to this very day.
Dragonfly Trimarans
At least one spot should be dedicated to a trimaran builder. Dragonfly Trimarans make boats that can operate as a triple hull sailboat and thanks to their patented SwingWing, they can shrink to a monohull so that it is marina friendly. Talk about the best of both worlds.
Aegean Yachts
Huge, double or triple mast behemoths the biggest of which is over 160 ft long. That's Aegean yachts. This Turkish boat manufacturer prides itself in custom designs so whatever the buyer dreams of is possible.
Alsberg Brothers
The Alsberg Brothers were in it for the speed from the very beginning. They founded their company just to make one racer with their revolutionary vacuum bagging building process. People liked what they saw, and so a shipyard was born.
Bristol Yachts
The fact that Bristol Yachts was one of the first companies to produce fiberglass sailboats with commercial success and still went out of business eventually just goes to show how tricky these ventures are. They had a great thirty-year run though, producing cutaway full keel and keel centerboard boats for the mass market.
Cavalier Yachts
Cavalier Yachts, a New Zealand born company, was once the largest production boat builder in the southern hemisphere. Their Conquero won the 200 miles half-ton South Pacific Trophy ocean race. It's a pity a new tax surcharge policy of New Zealand rendered the company bankrupt eventually.
Jensen Marine
Although Jensen Marine sailboats are out there, enjoyed by many seaworthy humans, make no mistake, it is actually the same company as Cal Yachts, or rather it's the original name it got after it's founder Jack Jensen.
Grampian Marine
Grampian Marine was a successful fiberglass monohull producer with boats ranging from dinghy sized to 30 feet. It refused many offers for mergers and acquisitions but eventually went out of business due to competitive pressures.
Nauticat
Nauticat, born in Finland, produces traditional designs built in a way so that they can withstand a trip to any destination. Though they were famed for their great quality builds, they went out of business in 2018.
Pearson Yachts
Starting as a garage company making dinghies in the founder's backyard, Pearson Yachts made a 28-foot long boat literally in their garage, borrowed money to transport it to the New York Boat Show and returned home with seventeen orders. Talk about a rocket start.
Tanzer Industries
Tanzer Industries was a Canadian manufacturer, building 8000 boats over its lifespan. Ranging from 16 to 31 feet, their fleet was quite impressive. The model Tanzer 22 was the most popular one and many of them still sail to this day.
Jongert
Another Dutch star here - with boats in sizes from 66 to 160 feet, Jongert makes luxurious, custom sailboats. You won't find fiberglass here. These beasts are mostly made of aluminum or steel. Though they have been through some financial issues for many years, to this day they are still operational.
Jeremy Rogers
Jeremy Rogers is a boat manufacturer from Britain, making handmade, seaworthy designs. Their most famous creation is the Contessa 32, the most successful one-design cruiser and racer ever, which is known for its ability to withstand cruel weather.
Holland Jachtbouw
Holland Jachtbouw go big and beautiful. Though this Dutch producer dipped their toes in a smaller 46 ft model, they usually stay within the 100 ft range and make modern, great looking designs. This one is a true eye-candy.
Saffier
Let's close this list with custom boats. There are many sailboat designers who operate without a shipyard behind them and this flexibility gives birth to fantastic designs oftentimes. Let's list the Young Yacht Design here as an example. Look at those beauties.
Saffier is a Dutch Yacht Builder that designs beautiful classic boats that handle really well.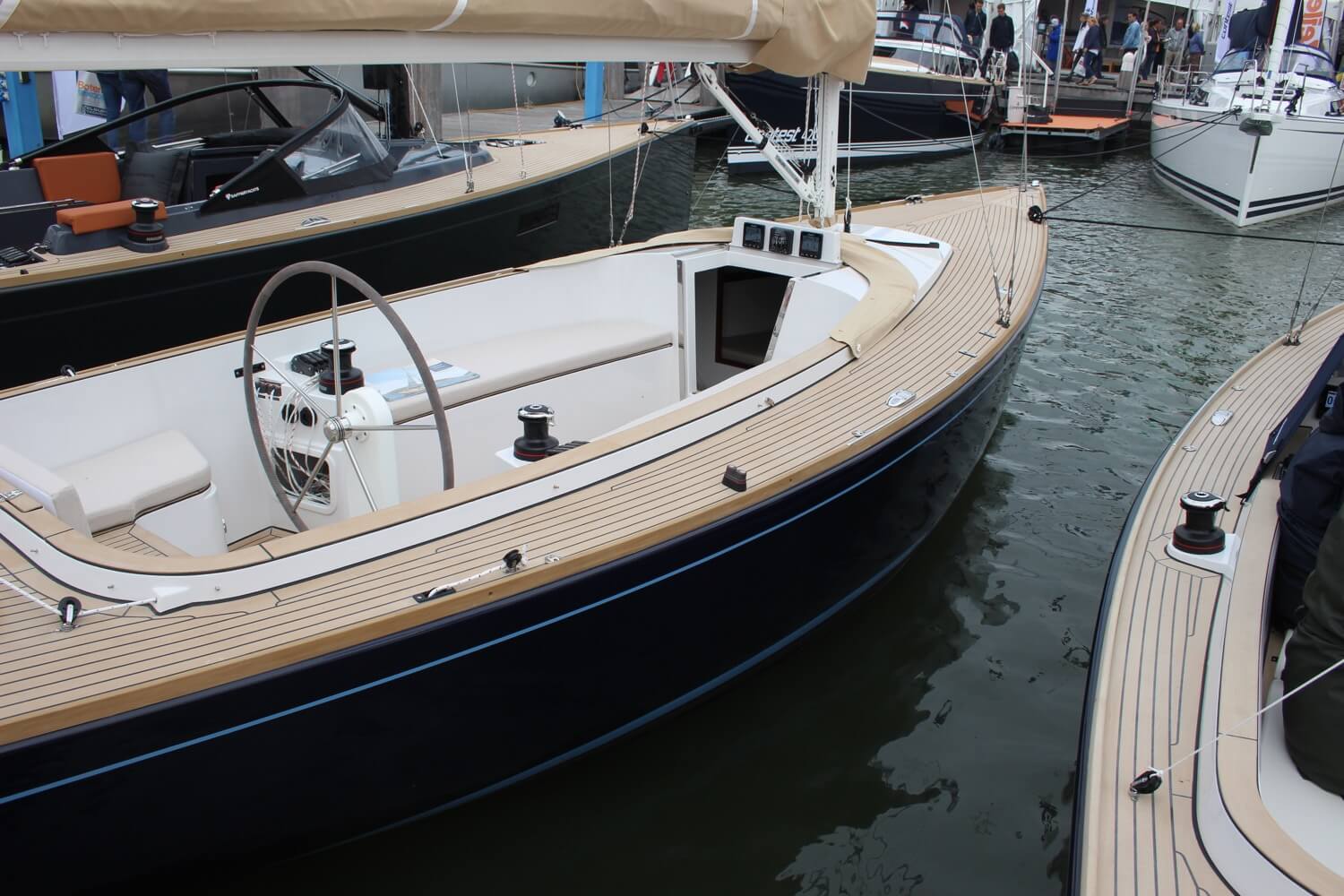 Seacamper / IF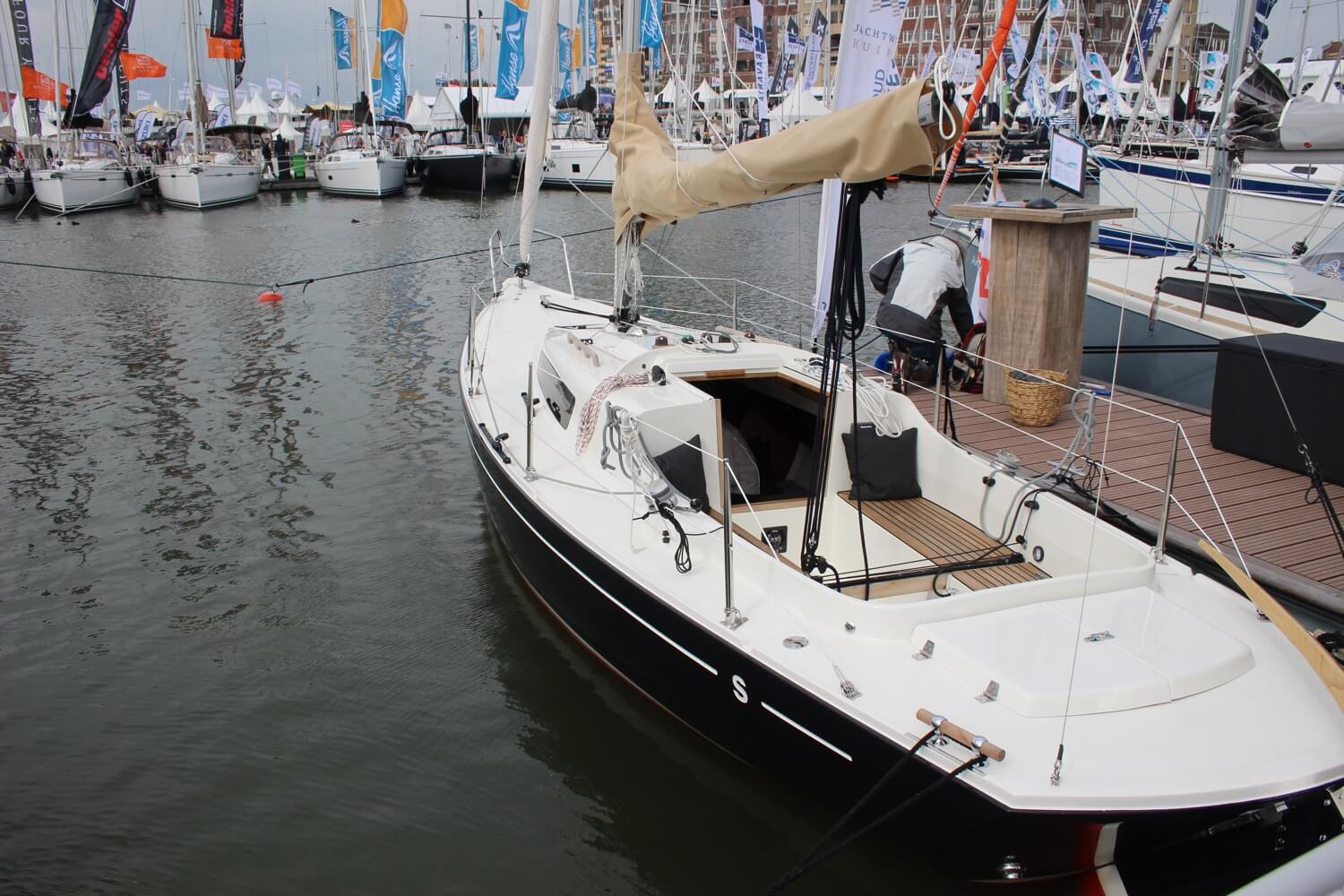 In Conclusion
Many of the names mentioned here went bankrupt eventually. Selling boats is a tough cookie and it is impressive for a brand to stay alive for more than a couple of decades. Competition is tough, price pressures high, new innovations can render a whole company obsolete within a year. Even the mighty Bavaria came close to demise. Luckily, boats last for a long time. So even if the name is not in the business registry anymore, the offsprings still cruise the seas of the world for many years after.
Did you find the answer to your specific question?
👍

2
👎

4