The 15 Most Remarkable Sailing Schools in the World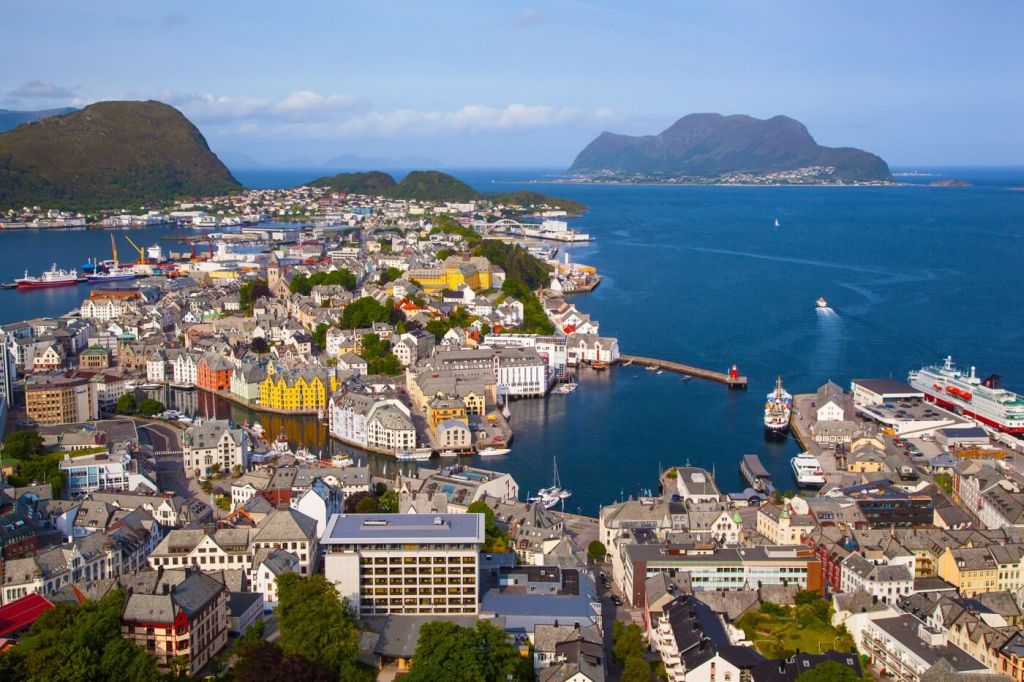 Have you always dreamt of learning to sail? There are so many remarkable sailing schools to be found across the world, from adventures in Europe to faraway voyages in French Polynesia and more.
With so many options for sailing schools across the world, you are sure to find one that's perfect for you. This list contains the top choices for sailing schools aimed at beginners, with most offering sailing qualifications from the Royal Yachting Association (RYA), the UK's national sailing organisation. Many of these schools also have advanced courses for more experienced sailors and charter boats.
Read on for 15 of the most unique and exciting sailing schools in the world.
Agana Sailing School - Dalmatian Islands, Croatia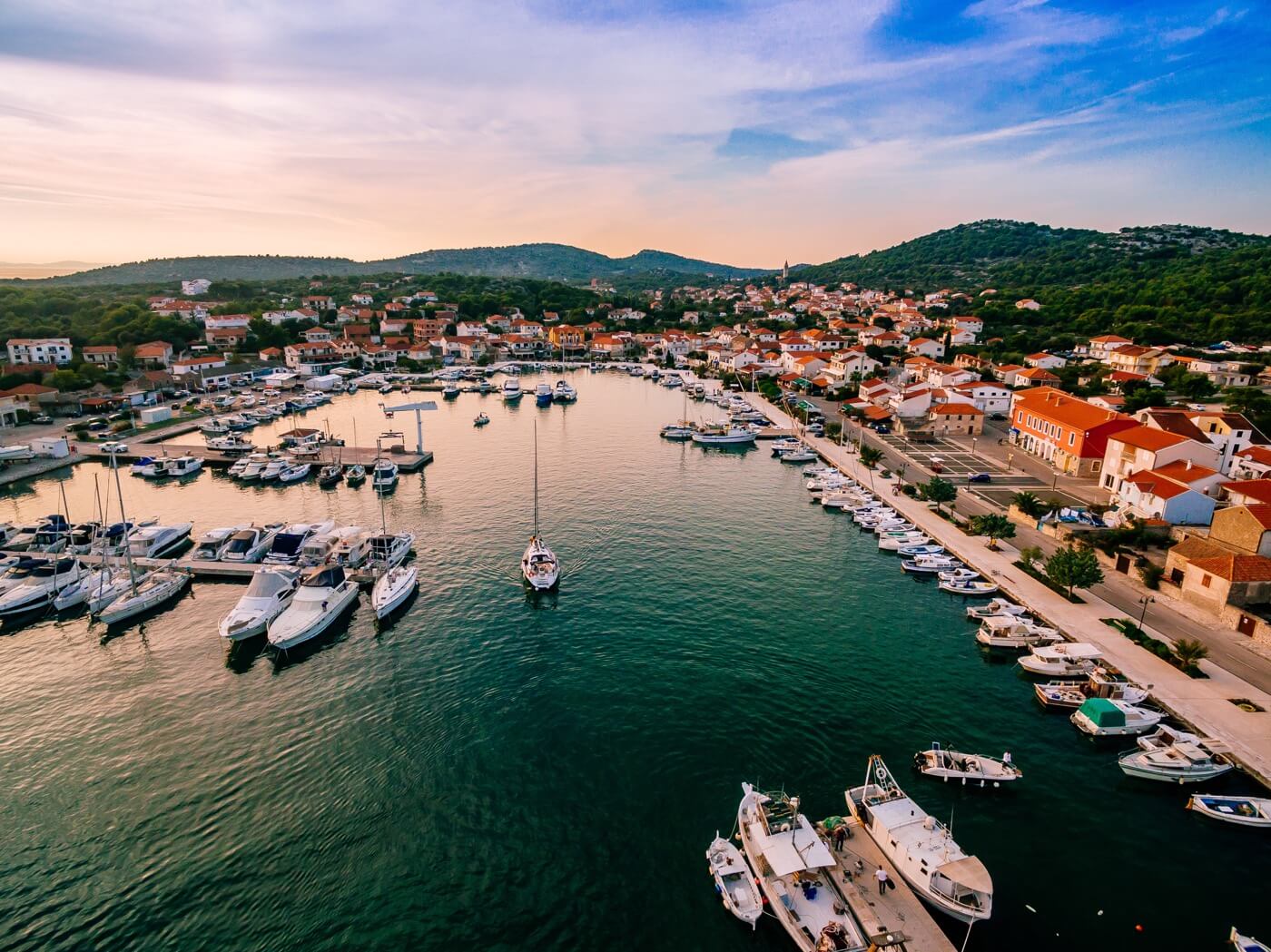 Croatia is a paradise for sailing enthusiasts thanks to its picturesque coastline, historical ports and beautiful weather. There is a range of sailing schools to choose from along the Dalmatian Coast but Agana Sailing School is a great option.
Set in the quiet Marina Agana, this sailing school offers a range of different courses. For beginners, the one-week Beginner Crew Course takes involves a flotilla adventure along the Dalmatian Coast. With over 1000 islands in this stretch of water, it is sure to be a fantastic journey. At the end of the program, you will also be awarded an RYA qualification. The price includes breakfast, lunch and drinks on board and there are a range of restaurant options for the evening.
Cost: Prices start at £574 for a Beginner RYA Competent Crew Course in April and November. The cost increases further in mid-season.
Nautilus Sailing School - Tahiti, French Polynesia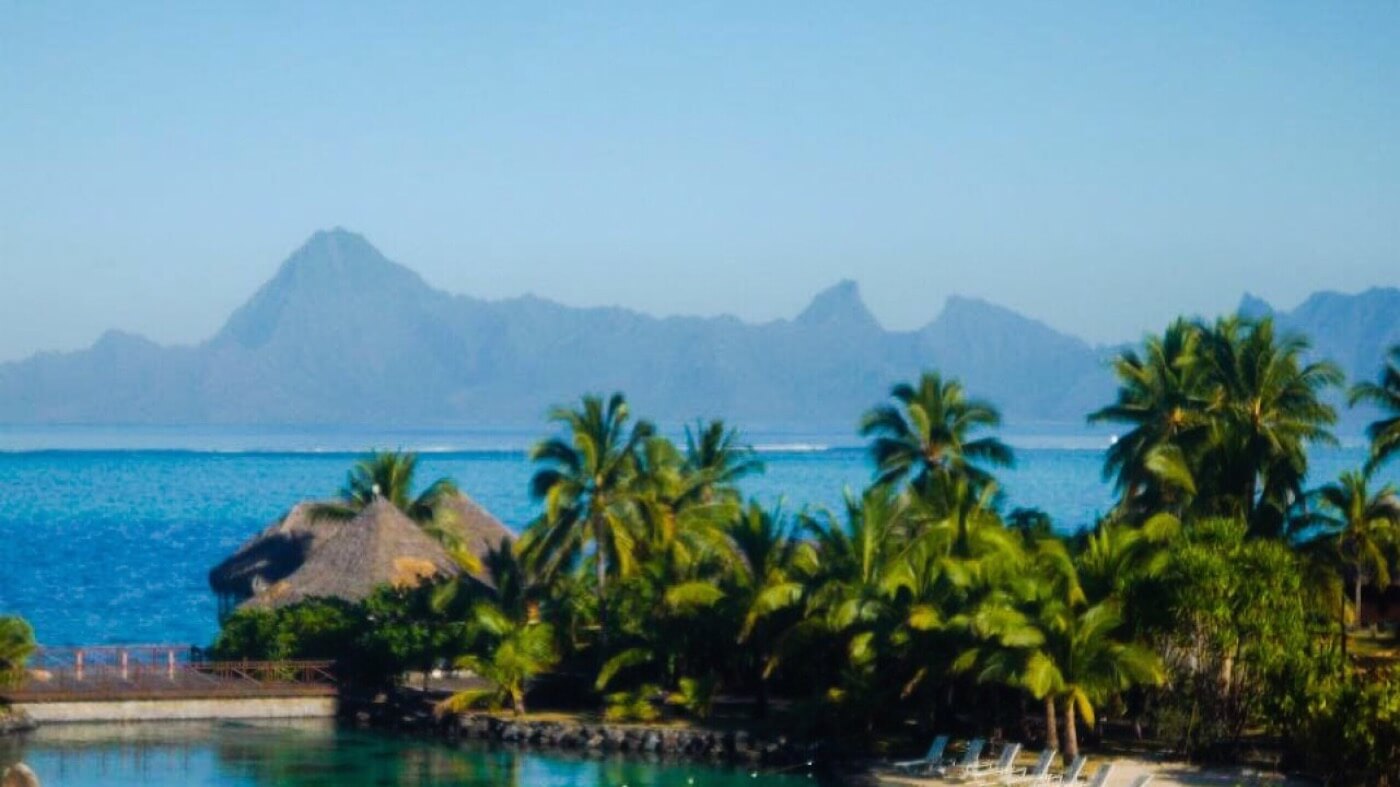 Travel to French Polynesia for an enchanting and luxury sailing course. Nautilus sailing school provides sailing students with a live-aboard experience on a catamaran or a monohull. Experience the incredible islands of French Polynesia in the best way possible and watch out volcanic peaks and mesmerising marine wildlife.
Over the one-week course you will sail to Raiatea, Tahaa and Bora Bora. You will also be learning on board, gaining experience and a solid base of sailing knowledge. The end result is an ASA certification and ASA membership. The cost of this course also includes 3 meals per day on board. If you're looking for an unforgettable experience whilst learning to sail, this is the school for you.
Cost: Prices start at $5475 for the Monohull course and $6275 for the Catamaran with certifications for Basic Keelboat, Basic Coastal Cruising and Bareboat.
Offshore Sailing - Pontine Islands, Italy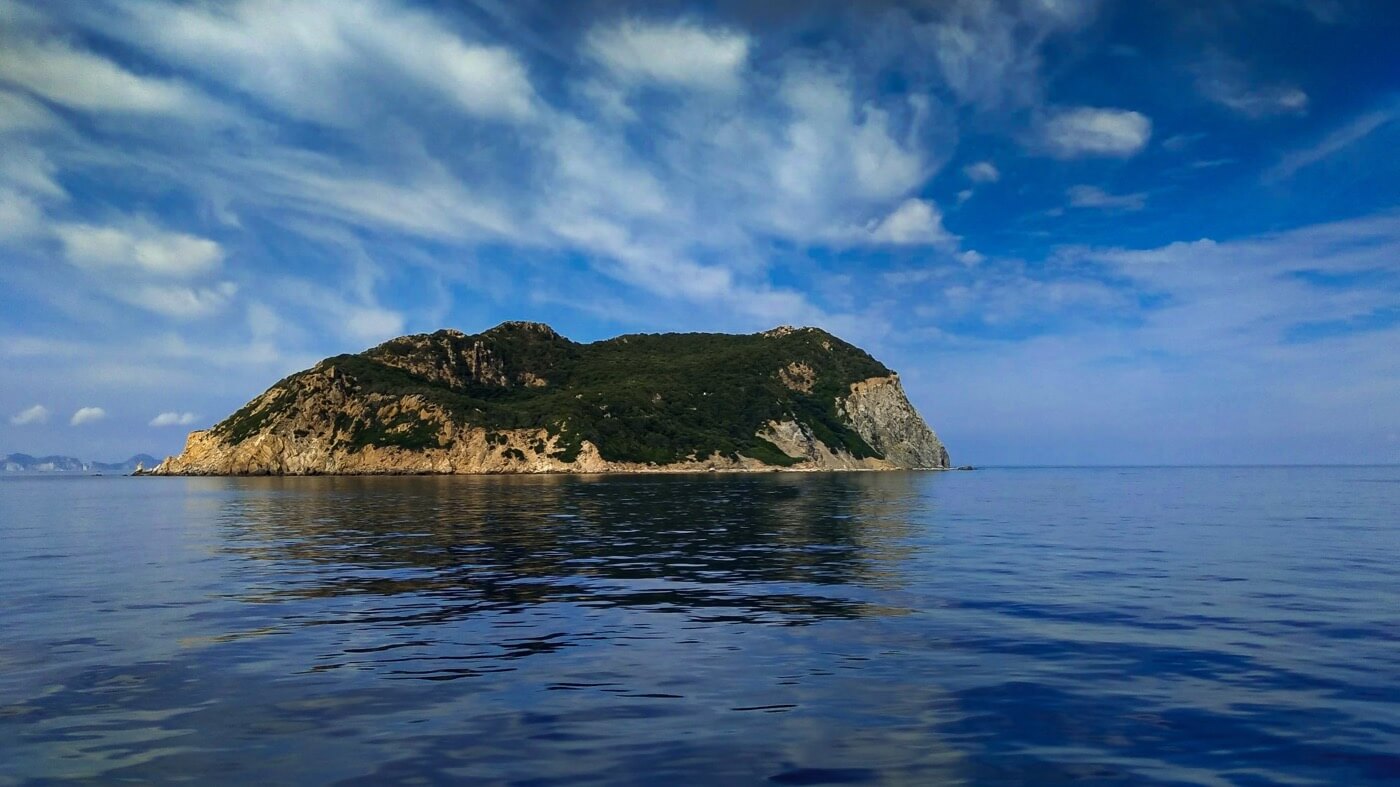 For an Italian sailing experience, head to the Pontine Islands in southern Italy. The base for this sailing school is the island of Procida, the smallest island in the Bay of Naples. It is a secret spot, less well known than most Italian coastal destinations and outside of the August rush, you can find secluded streets and a slice of local Napoli life. It is as worth exploring on foot as by boat.
The sailing school, Offshore Sailing, is nestled among the islands and offers beginners the opportunity to learn the basics whilst travelling among sun-drenched scenery for 6 days. You will sail around the Archipelago of the Pontine Islands, Ischia and Capri, giving you a true taste of Italy from the sea.
Cost: Prices start at €750 for the Beginner RYA Competent Crew Course. The course lasts 6 days, boarding on Saturday morning and disembarking on Friday Afternoon. The season runs from April to October.
Luna Moon Sailing Acadamy - Tuléar, Madagascar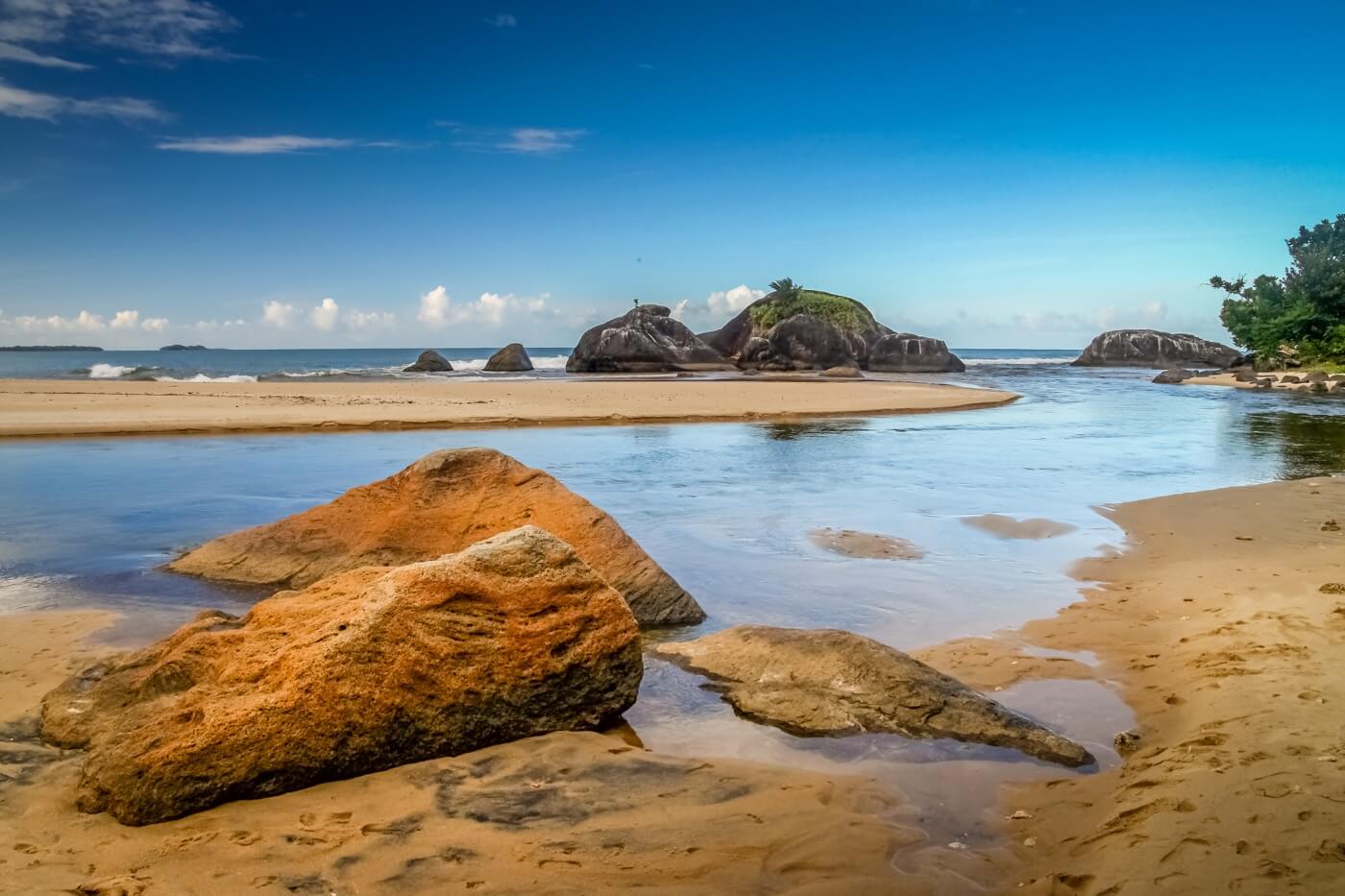 Once a key trading post in the Indian Ocean, Madagascar has sailing written into its history. This island served as a stopping point for ships travelling along the Silk Road to East Africa. As a result, learning to sail in this ancient stretch of water is a historic experience. The water is perfect for snorkelling and diving - look out for ancient shipwrecks!
The Luna Moon Sailing Academy offers training for beginners along the coast of Madagascar. The sailing school takes its name from the 118ft gaff rig schooner that students learn to sail on - Luna Moon. The course also offers an added cultural experience where guests can learn to sail on traditional Malagasy Dhows and pirogues, making this a truly unique sailing experience.
Cost: Prices start at $1200 for 14 days, the certification is an International Competent Crew training program that provides all the basic sailing principles needed.
Mid-Norway Sailing School - Trondheim, Norway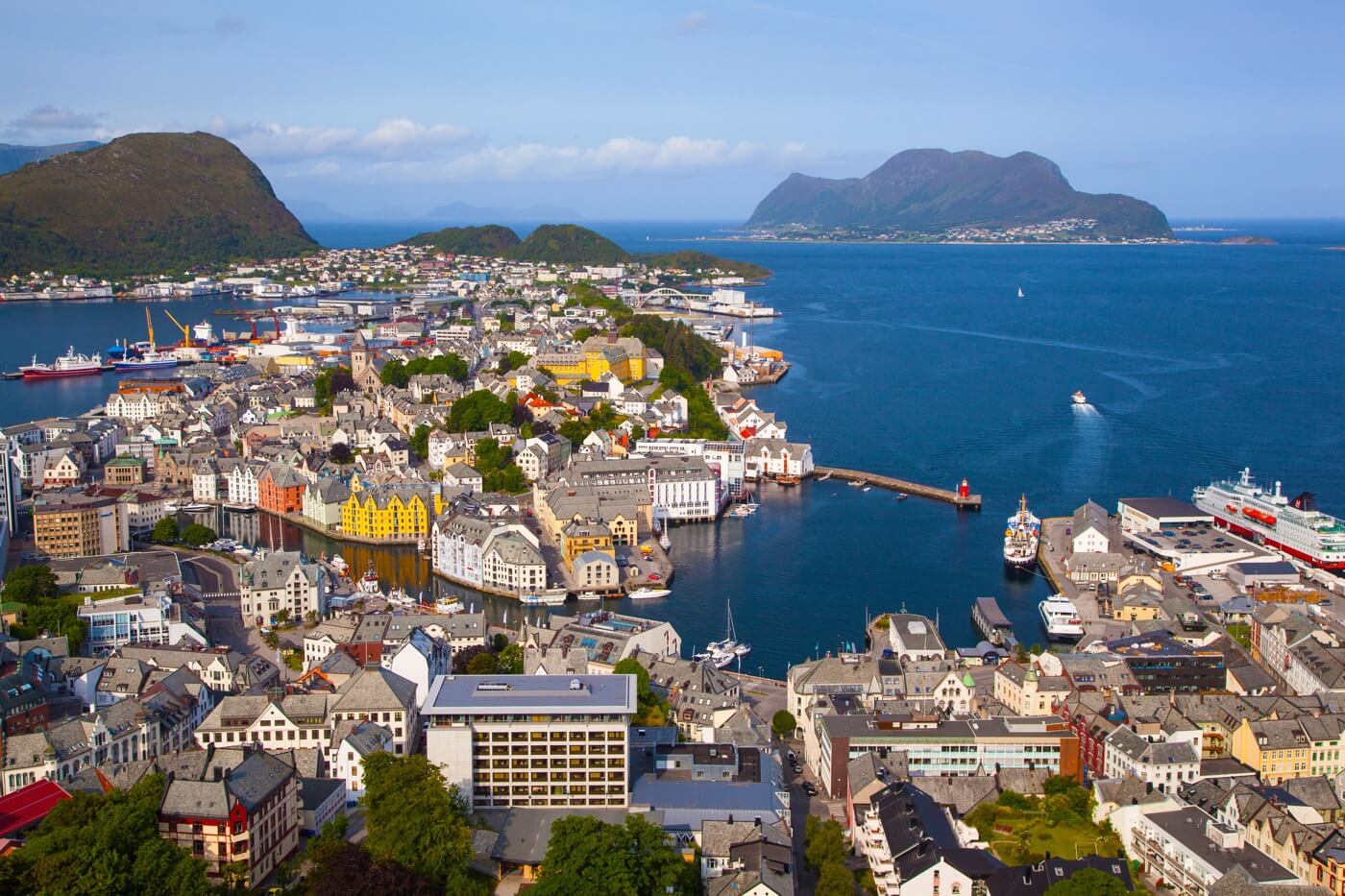 Travel North for a very different sailing experience with Mid-Norway Sailing School. Based in Trondheim, the historic capital of Norway and their third-largest city, this is a Scandinavian sailing retreat. The course is just five days long and you can fly directly into Trondheim international airport, making it a good option for time-pressed travellers.
Trondheim itself is picture perfect with coloured houses sitting on the shore and wide pedestrianised streets. Beyond the city, wilder Norway can be found with plenty of natural wonders to explore. The sailing school offers beginner courses and skipper courses with a maximum of 5 students on board.
Cost: Prices start at NOK 8000 (approx. €800) for the Beginner RYA Competent Crew Course and the season runs from May to October.
Andaman Yachting - Phuket, Thailand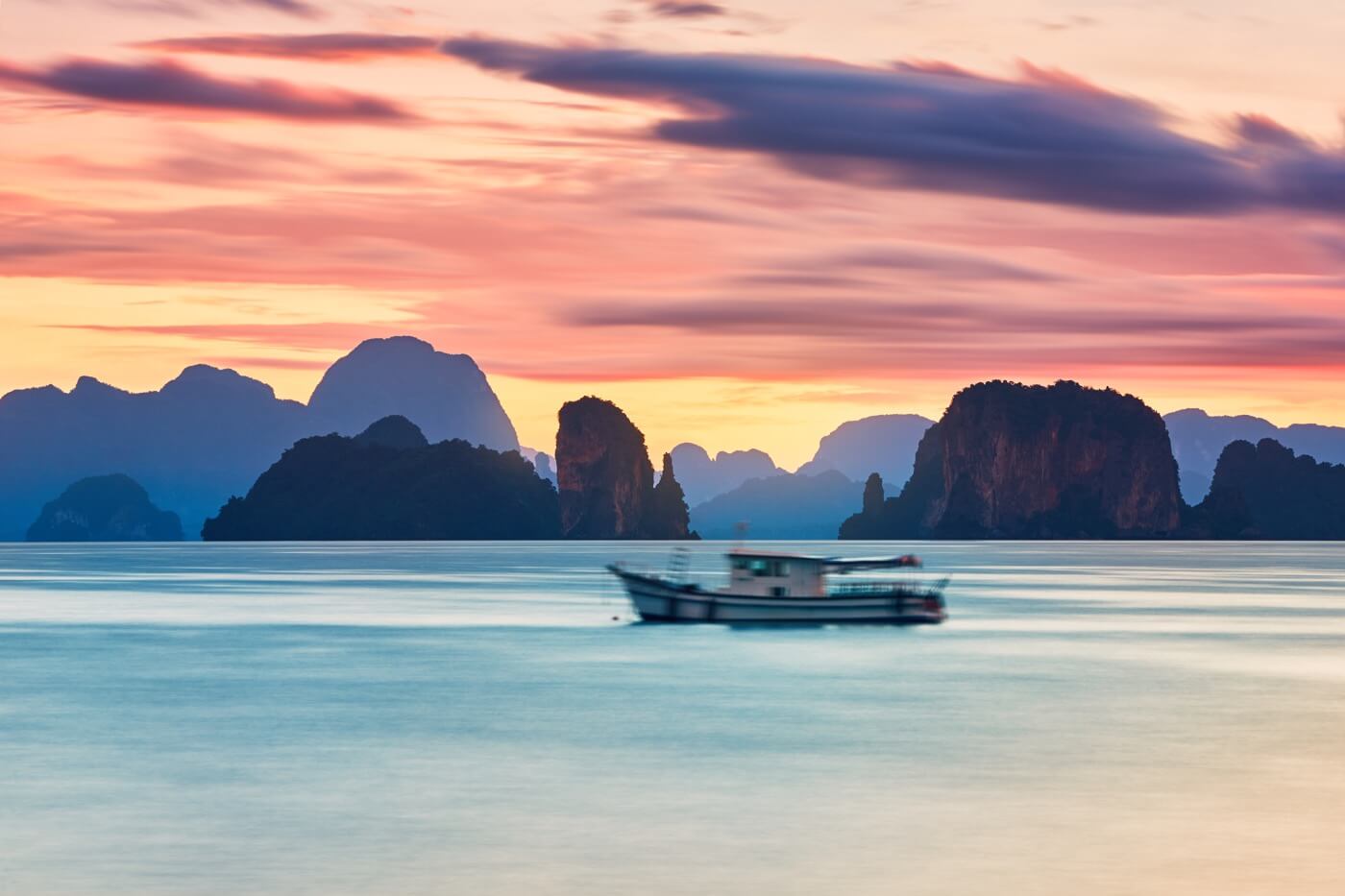 Thailand is a favourite destination for adventure travellers and sailors alike. This stretch of coastline is the ideal backdrop for cruising and learning to sail. From Phuket, there are plenty of tiny islands to discover and you can even sail to Malaysia. Andaman Yachting offer RYA practical courses for beginners including the RYA Competent Crew Course, providing you with everything you need to know to become a confident and capable sailor as part of a crew.
Cost: Prices start at THB 35,000 (approx. $1160) for 5 days.
Great Lakes Sailing Co. - The Great Lakes, USA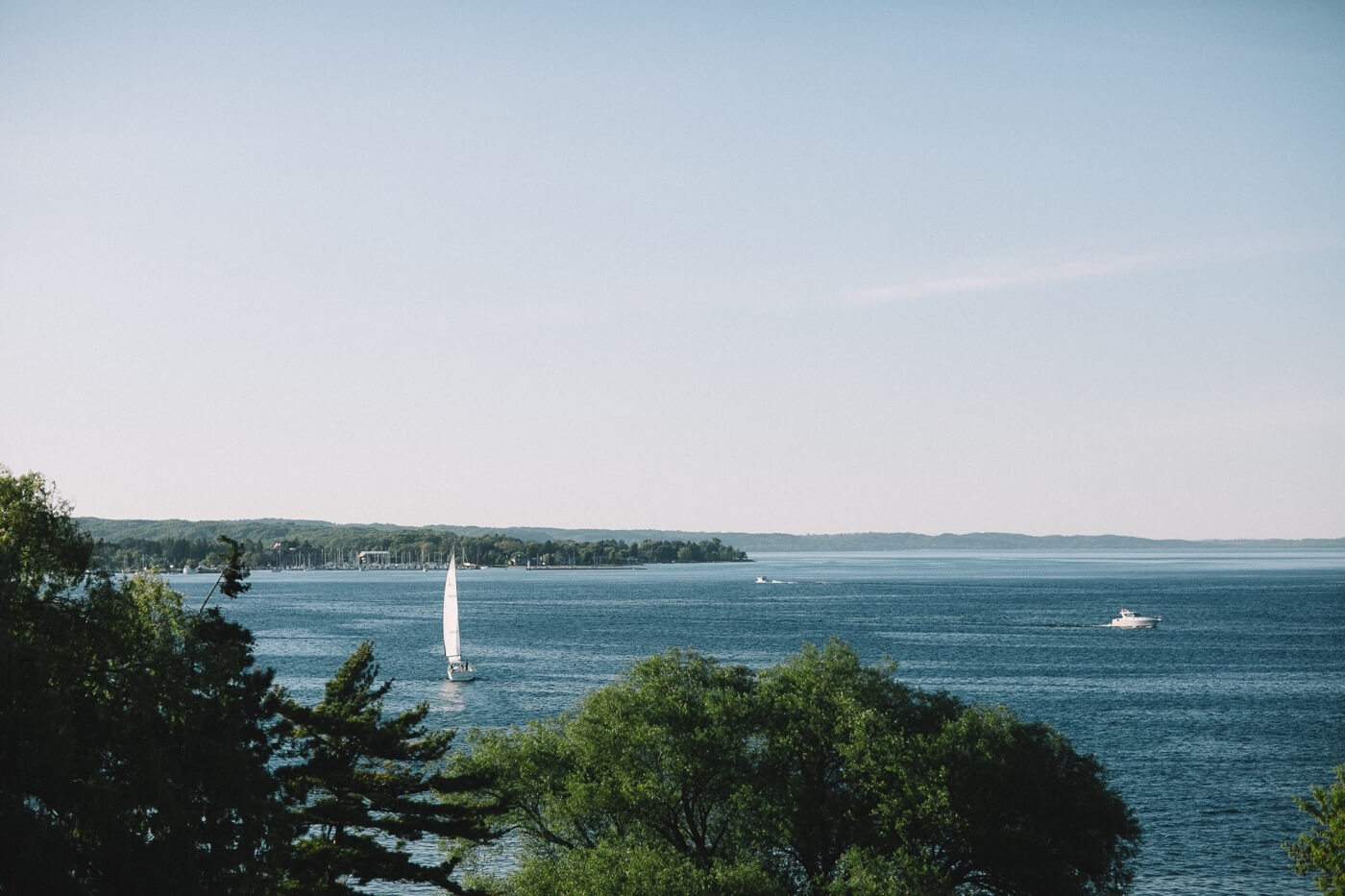 One of the top freshwater destinations in the world, the Great Lakes provide sailing enthusiasts with a varied and extensive range of conditions and a huge number of destinations to explore. If you're looking to learn to sail on the Great Lakes, the award-winning Great Lakes Sailing Co. is the place to do it. With more than 30 years experience teaching sailing, this option is guaranteed to be a safe pair of hands.
The sailing school is located in Traverse City, Michigan. Their two-day Basic Sailing course is an introduction to sailing for complete beginners. If you successfully complete the test on the 2nd day, you will be given an American Sailing Association (ASA) certification. From there, more course options can be taken to improve your experience and expertise, including a four-day live-aboard sailing trip to gain your Basic Cruising certification.
Cost: Prices start at $495 for the ASA Basic Sailing course and $795 for the Basic Cruising course. The season runs from May to October.
Aoki Sailing School, Osaka, Japan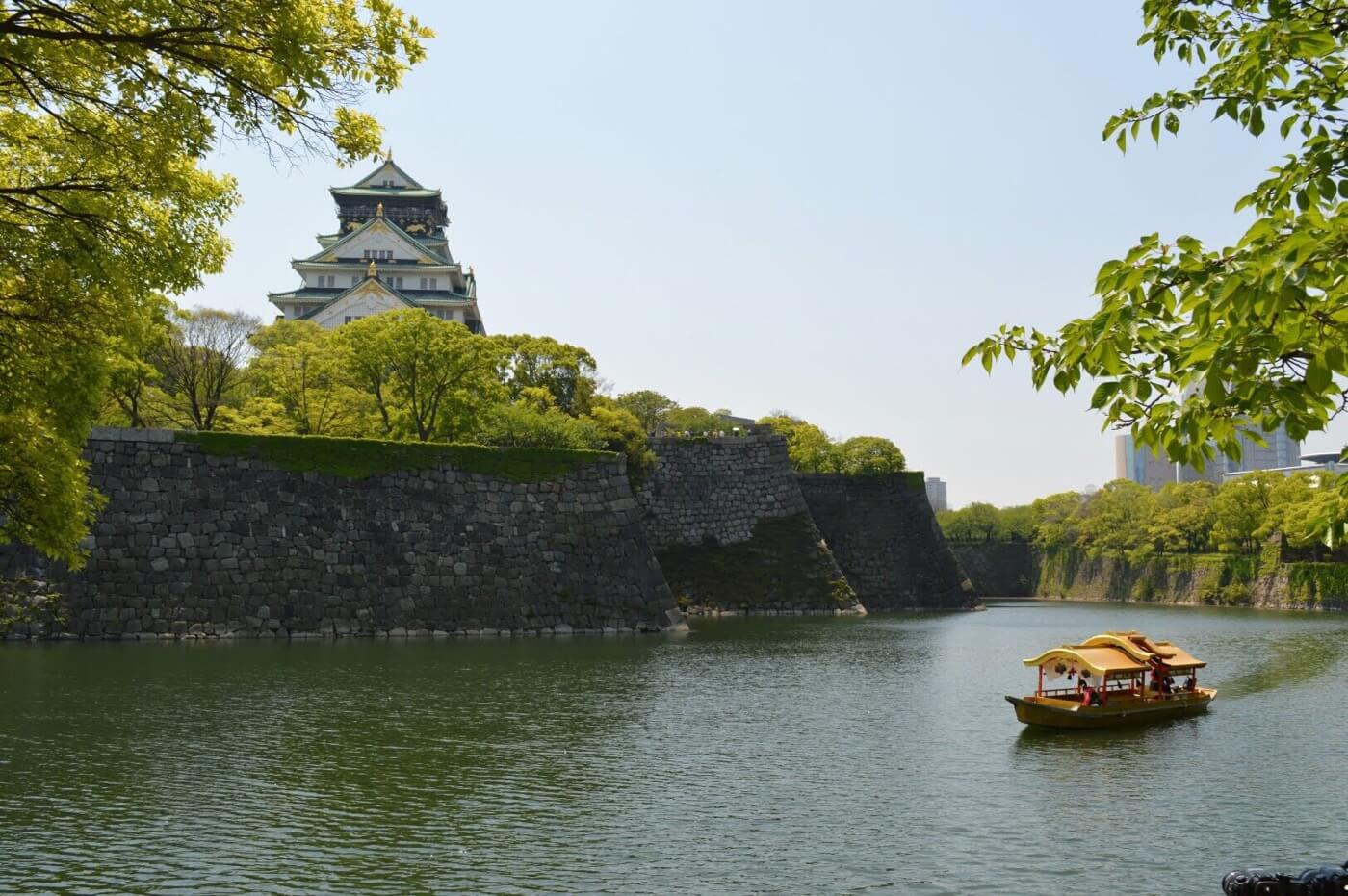 Alternatively, why not learn to sail in Japan? You can gain an international ASA certification from Aoki Sailing School in Osaka Bay, whilst having the chance to explore all that Osaka and Japan have to offer. Osaka is located on the island of Honshu and is the second largest city after Tokyo. If you visit at the start of the sailing season, you may even have a chance to see the world-famous cherry blossom.
The Aoki Sailing School's two-day basic sailing course offers the students the ASA 101 certification. It can be taken in Tokyo, Osaka or Ginowan, a city in Senaga Island. If you plan to stay longer in Japan, you can also apply for a Japanese Boating License. The course for this takes between 3-5 days.
Cost: For a Basic Sailing Course, the prices start at Yen 49,100 (approx. $450).
OCSC Sailing - Port Victoria, Seychelles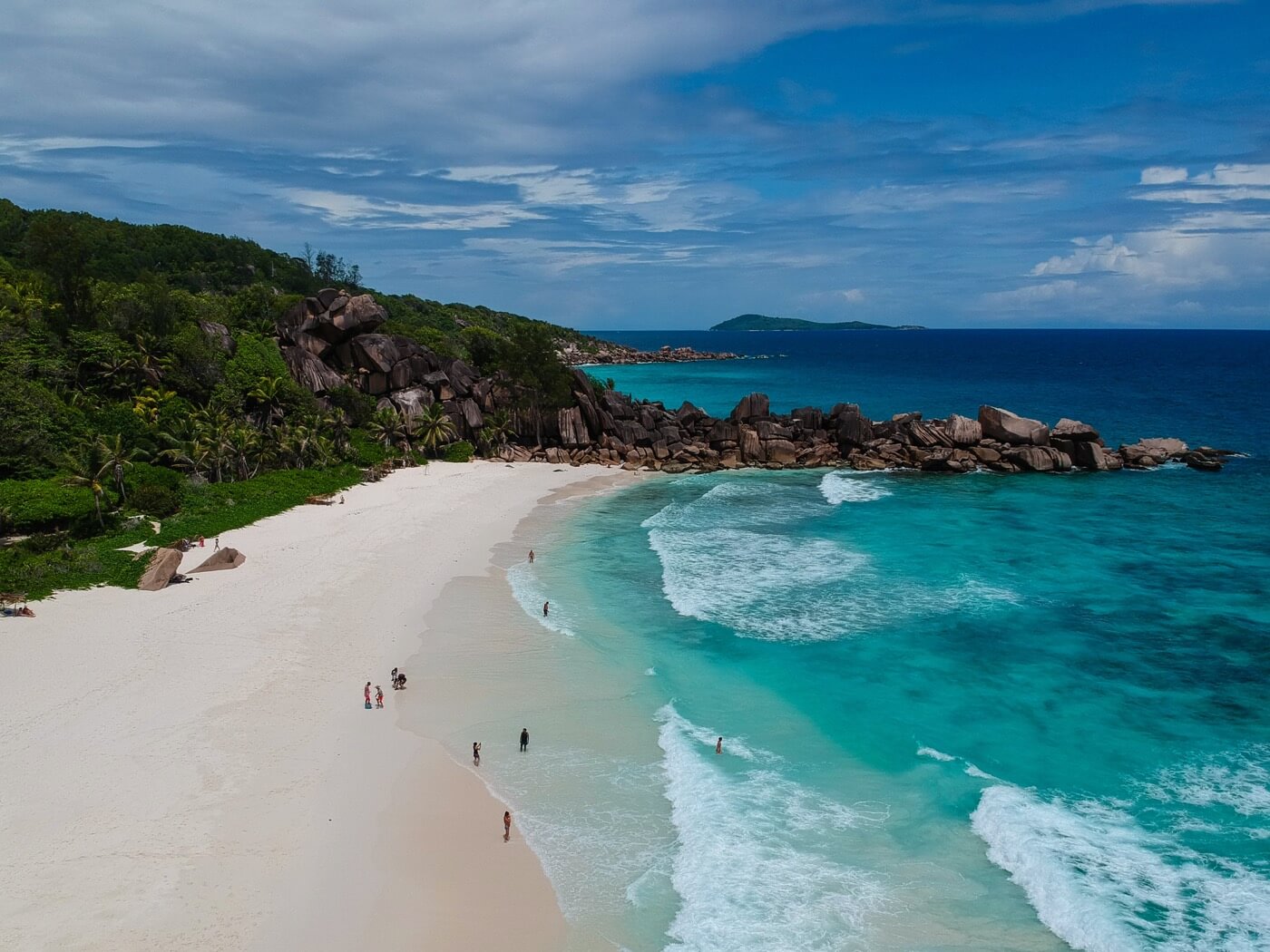 If you prefer somewhere a little more tropical, look no further than the Seychelles. This is a breathtaking place to learn to sail packed full of isolated islands and secluded bays. With a boat, you can hop from island to island, seeking out secret beaches and white sand.
US sailing company OCSC Sailing offer flotilla sailing experiences in the Seychelles, starting from Mahé in Port Victoria. You will be partnered with an OCSC flotilla leader who will act as your sailing instructor, giving you one-to-one tuition whilst you explore the dreamy landscape of the Seychelles. If you're already a qualified skipper, this flotilla option gives you that added security with experts around should you need them.
Cost: A shared cabin on an OCSC flotilla leader yacht is $450 but note that you will also have to pay a share of the charter.
Medsail - Marmaris, Turkey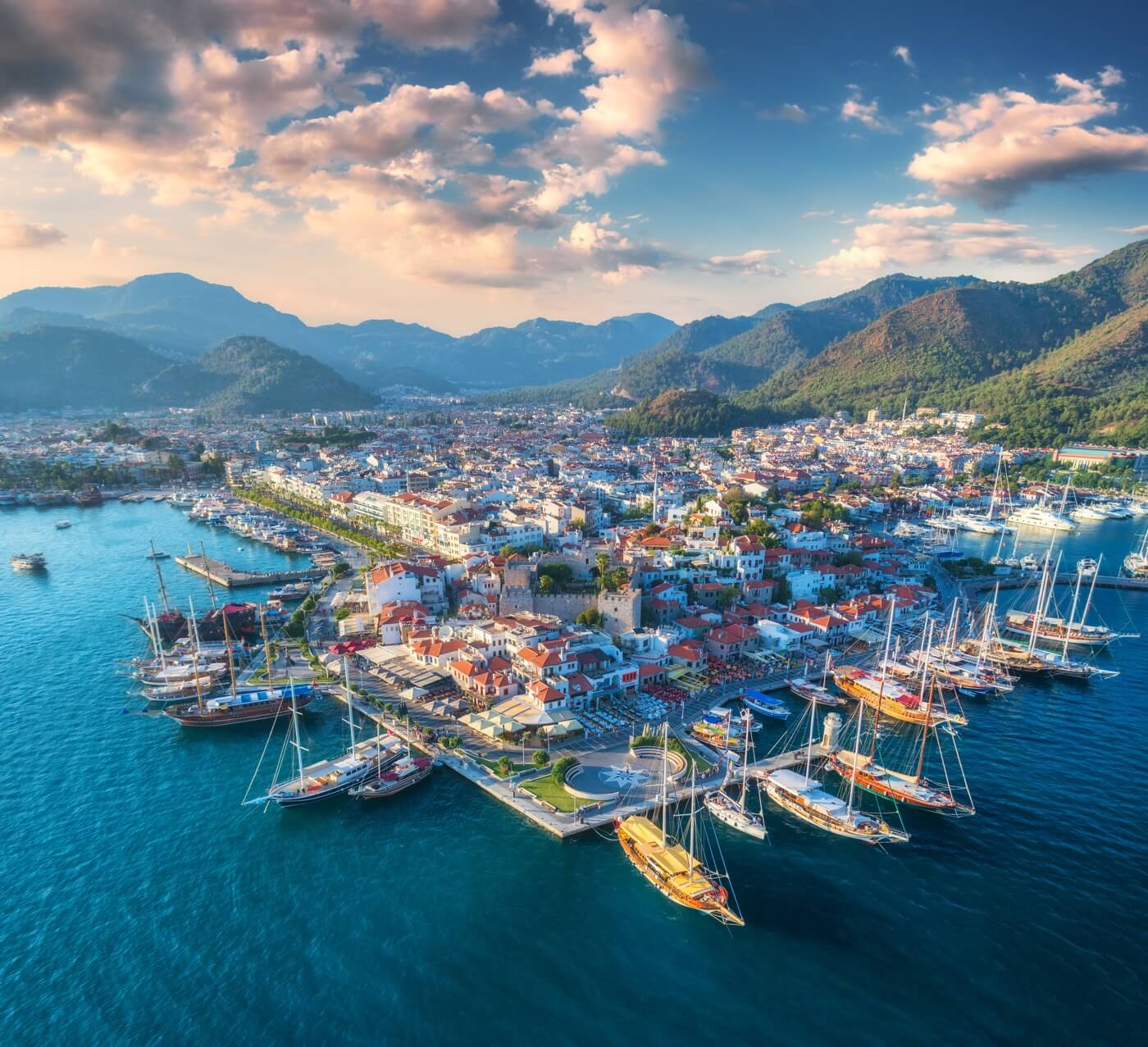 The coast of Mugla is peppered with quiet bays and hidden coves, making it a romantic destination for any sailor. Head to the Mediterranean for a sailing course on the Turkish Riviera. The town of Marmaris sits nestled between mountains and the sea. It is a major centre for sailing, making it a lively location for learning to sail.
This particular sailing school offers recreational and professional training courses for sailors with a range of experience. The beginner course is a one-week live aboard program and the instructors speak English, Turkish and Russian.
Cost: Prices start at €950 for one week. This is the cost for the Competent Crew course and the more advanced Flotilla Skipper course.
RYA - Devon, UK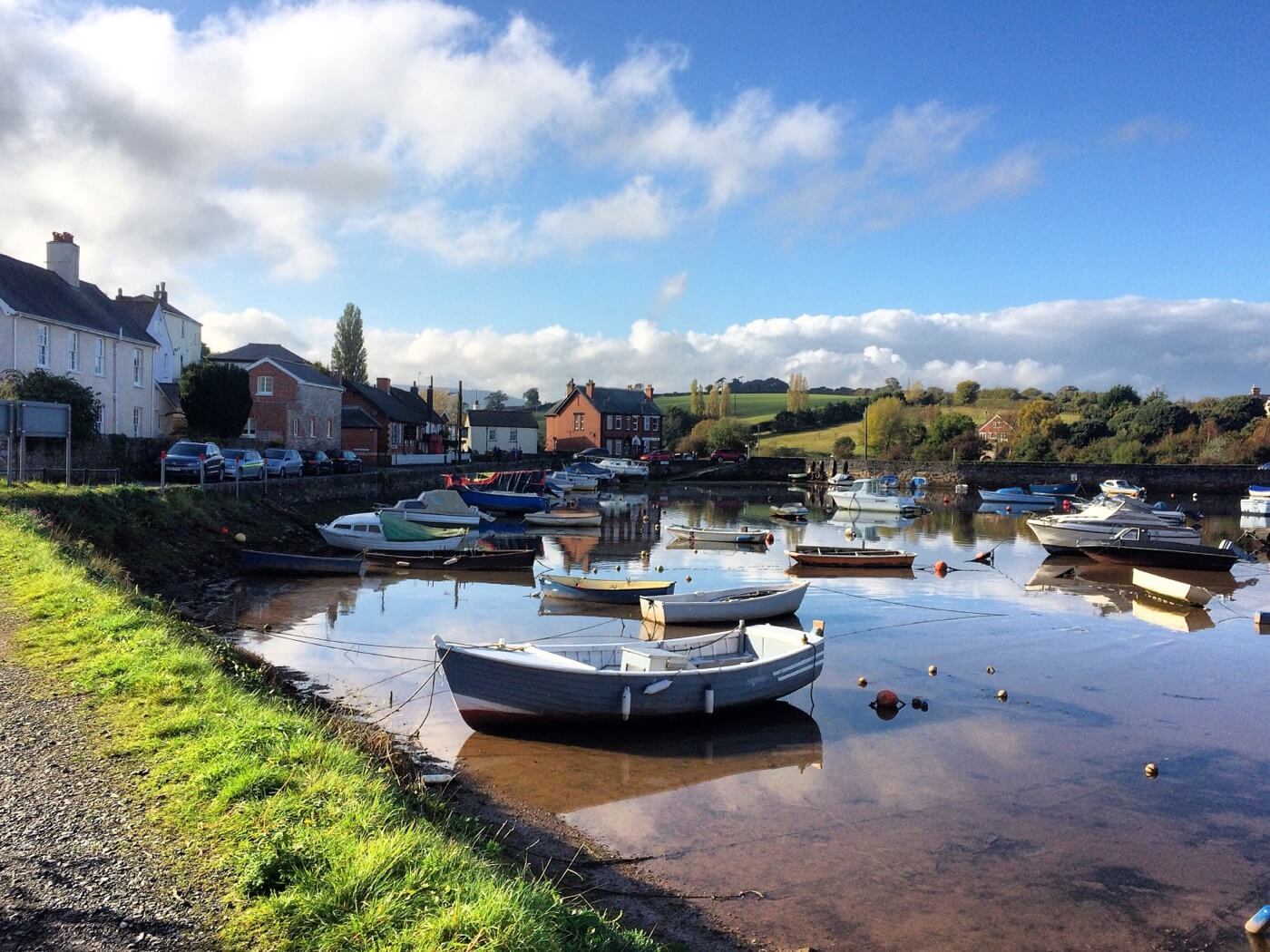 For something more timeless, Classic Sailing offers beginners the chance to learn to sail on a traditional two masted yawl. This Devon-based sailing school specialises in training for tall ships and wooden boats, offering a charming alternative to learning on an ordinary boat. This is a wonderful way to sail on Britain's south coast, whilst also equipping you with the skills you need to sail a modern yacht.
The course takes place over six days, giving you the opportunity to have plenty of hands on experience with a traditional boat. During that time, you will explore the Devon and Cornwall coast, seeking out sheltered bays, sailing at night and mooring in rivers.
Cost: Prices start around £695 for both the RYA Competent Crew course and the RYA Day Skipper qualification. All meals are included in the price.
Miramar Sailing - Antigua, Caribbean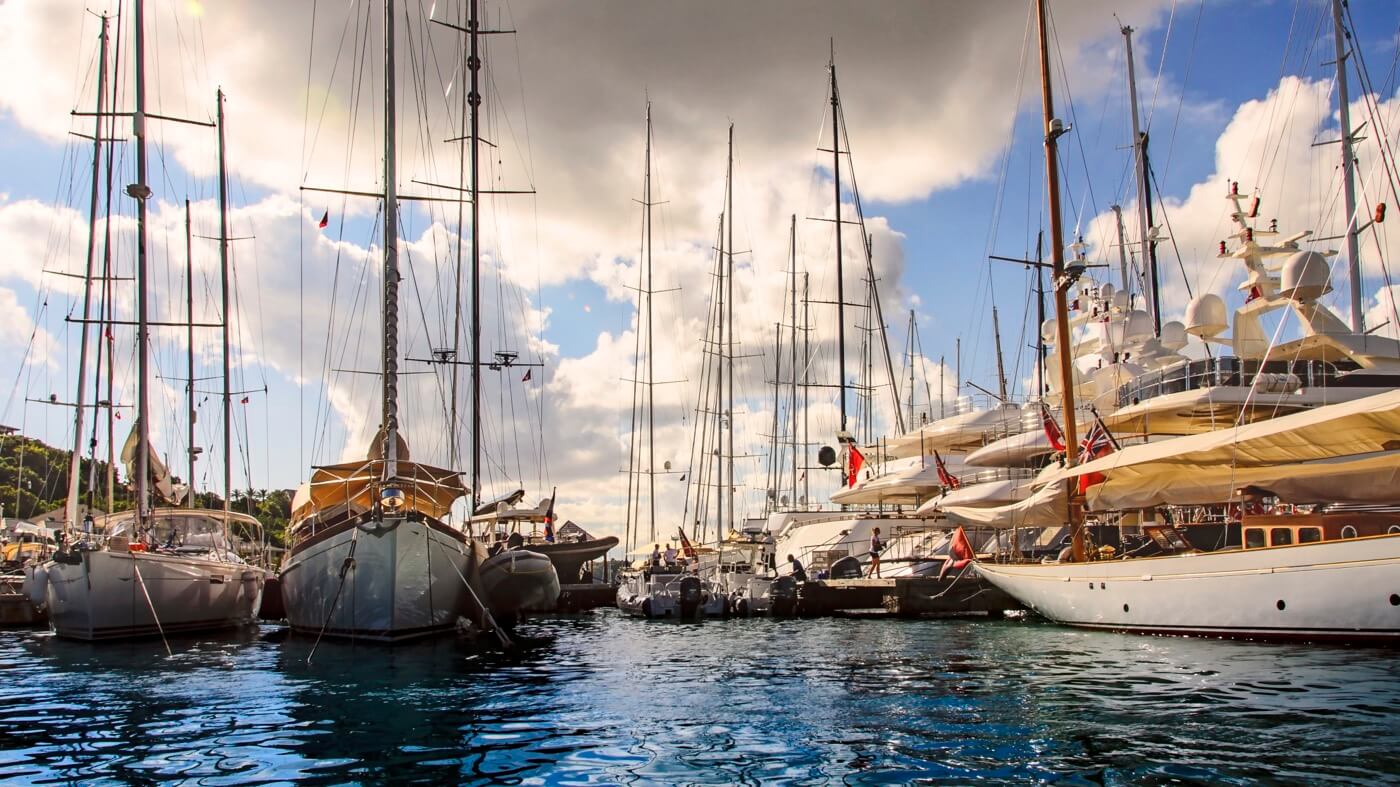 Known as Waladii and Wadadli by the native population, Antigua is a popular sailing destination thanks to its year-round warm climate and reliable trade winds. The island is surrounded by protective coral reef, providing fantastic snorkelling opportunities. It is also home to the Caribbean Sailing Regatta known as Antigua Sailing Week, which takes place every year between April and May.
Miramar sailing school has a wide range of sailing courses in Antigua, starting with the RYA Competent Crew course. This takes place over 5 days with the possibility of circumnavigating Antigua or sailing between the islands of Antigua and Barbuda. There are also plenty of breaks for swimming and snorkelling, giving you a good balance between learning and relaxation.
Cost: Prices start at $935 for the Competent Crew course, which runs year round from Sunday to Thursday.
Langkawi Sailing School - Langkawi Malaysia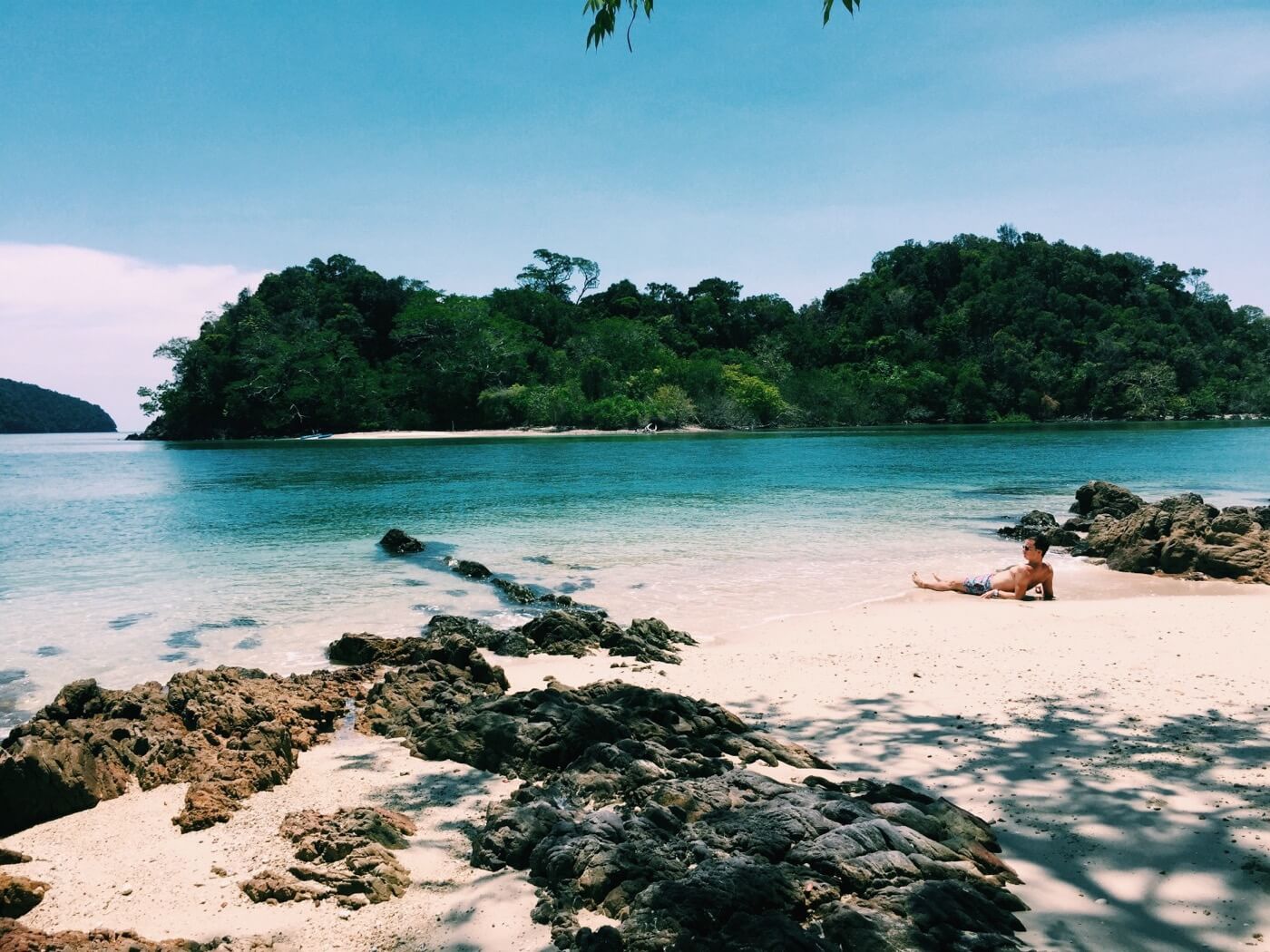 Located on the west coast of Malaysia, Langkawi offers intrepid visitors beaches, rainforest and remote islands. The seas are warm and inviting and the scenery is stunning. The Langkawi Sailing School is RYA-certified offering qualifications which usually run over six days. The course starts at Telaga harbour and takes you on a journey between the countless islands of the Langkawi archipelago.
Cost: The RYA Practical Sailing course is priced at 4295 MYR (approx. $1040) and are available during the dry season, from October to April.
Sail Nelson - Tasman Bay, New Zealand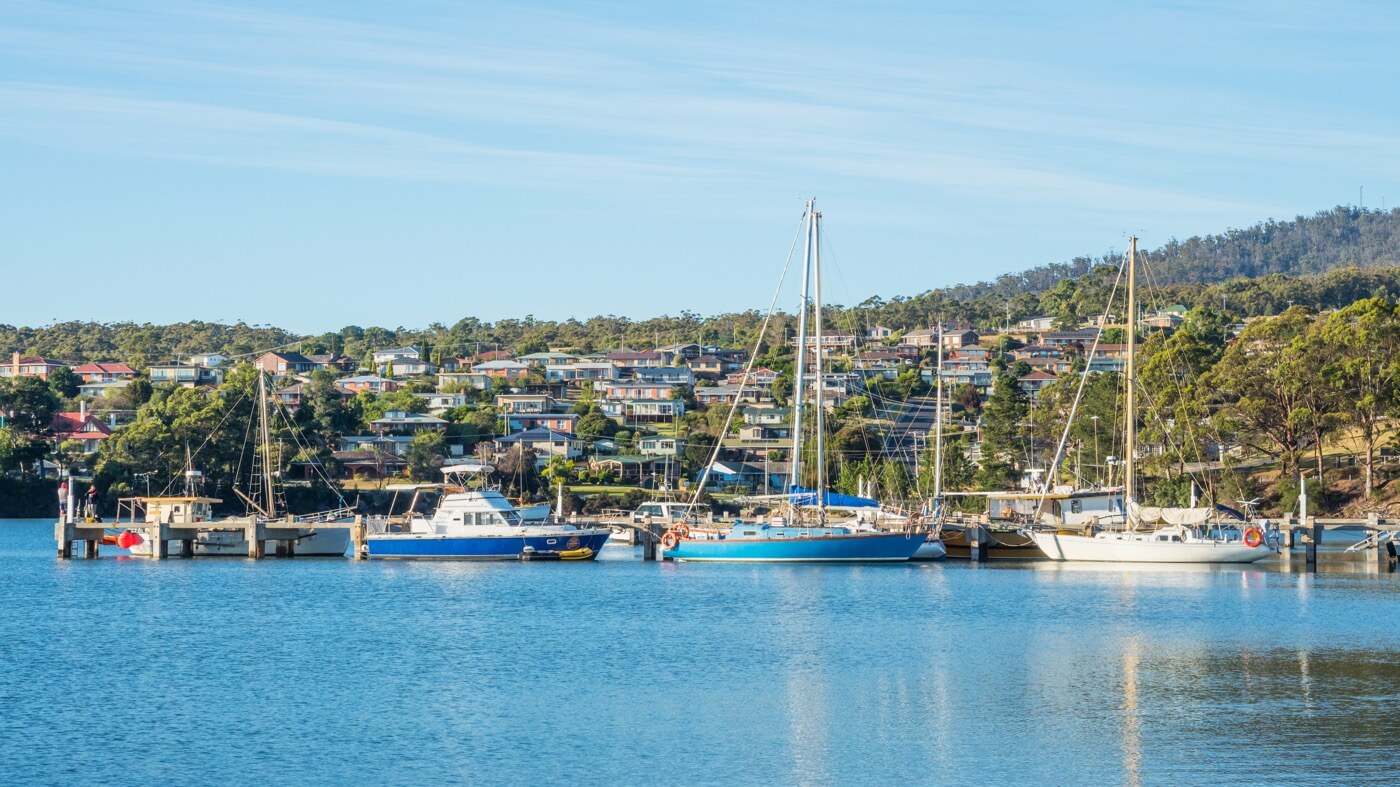 New Zealand's long sailing history and vibrant sailing culture make it a good choice for any keen beginner. There is a range of brilliant sailing destinations on offer but one of the best is Nelson in the South Island. This region combines art and nature and for sailors, it offers good winds and sunnier skies than elsewhere in New Zealand. The Abel Tasman National Park and remote D'Urville island are particular highlights.
If you're keen to learn how to sail in New Zealand, The Sail Nelson Sailing School is one of the top choices. An award-winning RYA sailing school, Sail Nelson offers RYA courses in a dynamic and diverse setting, giving you plenty of challenging conditions to make you a confident sailor in no time. The live-aboard course lasts for 5 days and is fully hands on.
Cost: Prices start at NZD $1995 (approx. £985) for the RYA Competent Crew course with all meals included.
Discovery Sailing - Nova Scotia, Canada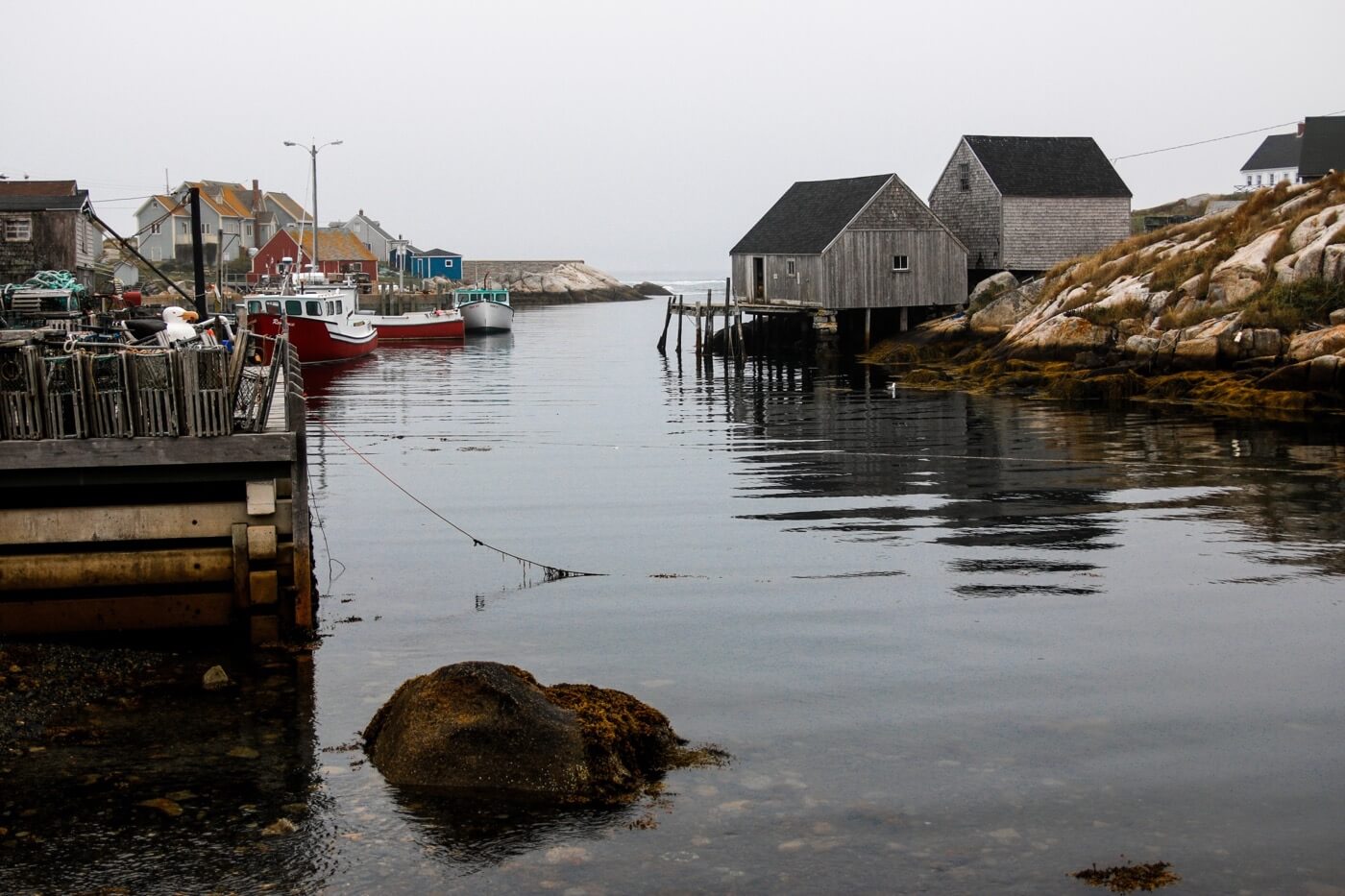 A paradise for nature lovers, Nova Scotia is a breathtaking destination both on the water and on land. For first time sailors, the landscape offers an abundance of wildlife and varied conditions to challenge and excite. Discovery Sailing is an RYA sailing school offering a two-day RYA Start Yachting Practical Course for beginners or a five-day RYA Competent Crew Practical Course, cruising and exploring in the best way possible.
Cost: Prices start at $550 for 2 days and $1595 for 5 days.
Learn to Sail from Scratch Fast & Cheap
If you're looking to learn to sail from scratch, but don't know where to start, I have written a detailed e-book that contains actionable step-by-step lesson plans for different budgets and situations. This book will save you hundreds of dollars, hours, and a headache. You can check out my e-book here. Please check it out. You will support our work, and more importantly: it will help you get started much quicker and cheaper.
Did you find the answer to your specific question?
👍

7
👎

1