Everything You Need to Sail Around the World (by an expert)
Wanting to sail around the world is a wonderful plan requires dozens of items and skills. For a clear overview, we have compiled a one-stop-shop article that will push you miles towards your goal. Here are the things necessary to successfully circle the globe on a sailboat - the tangible and the intangible ones.
What do you need to sail around the world? You will need a route, a bluewater sailboat, enough money, time, the necessary paperwork, and equipment (i.e. water maker, electricity generator, satellite phone, power-free autopilot). You'll also need proper safety training, mental and physical preparation, and you will need to be prepared to do plenty of research.
There are many items hidden under each of these categories, so let's have a closer look.
Everything you need to sail around the world:
This list is not detailed to the last windproof jacket and a high SPF cream. Such an article would be fifty times the length. Rather it is a wide, birdseye view of categories you need to think about and research so that you can build your checklist.
A Well-Prepared Route
There are more ways to skin a cat, and there are more ways to sail around the world. Since each of those ways requires a different approach in terms of necessary skills, sailboat, equipment, provisions, time, and crew, the first step should be planning your route.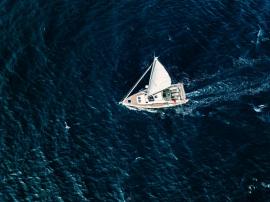 Also read:
7 Best-Known Routes for Sailing Around the World (with Maps)
You don't need to be especially detailed, outlining every stop on a precisely defined route. I'm talking about a general idea of what you want from the journey because this will influence the items on the following list.
Are you looking to simply tick circumnavigation off your bucket list, wanting the most straightforward, fastest way? Is this more of a world traveler's dream, and you want to visit beautiful places along the way and don't mind making a few stops on the way, even if that extends the trip duration by months? Or do you perhaps have specific stops in mind?
Either way, you will want to know what your expected journey is. A quick look on a globe will instantly hint to many approaches. Various approaches will differ not only in the overall length, which impacts the time needed but also in the distance between the stops, impacting the provisioning system and how far from the warm equator you will be, which impacts the kind of clothing you will need.
The safest sailing route around the world uses the trade winds

You want to stay as close to the equator as possible, but you also want to avoid the following 5 places if you can. We've listed the safest and fastest sailing routes for you.

Also read:

The Safest Sailing Routes Around the World (Which to Avoid)
A Reliable Bluewater Sailboat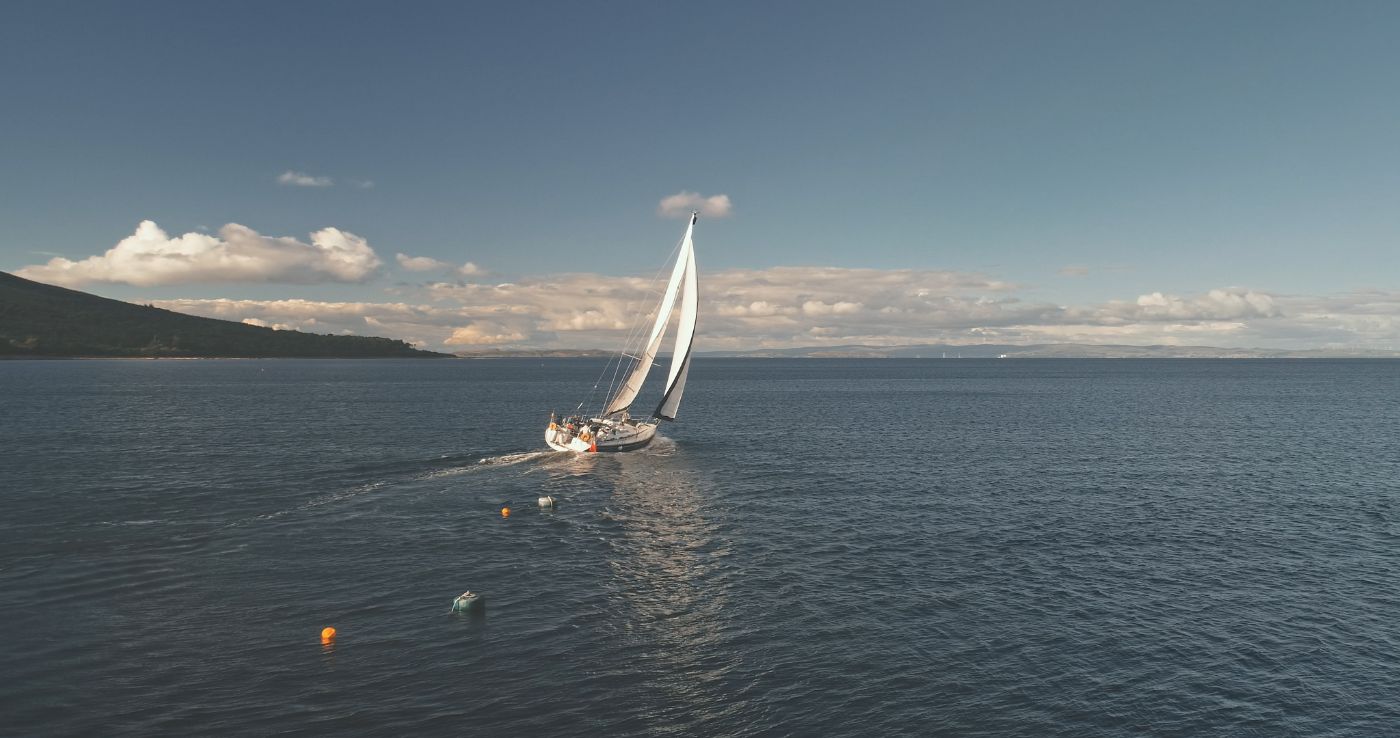 Let's get this out of the way first - you don't need a large boat to circumnavigate the world. Larger boats are comfier and faster, but technically not necessary. The smallest sailboat to circle the globe had around 21 feet. We have written many times about small boats that are great liveaboards, so it is possible. Your comfort level, partially dependent on how many people will go with you, is individual.
If you are in a money-saving mode, it pays off to get a smaller boat, but one in good condition, instead of a larger one requiring more maintenance.
But as mentioned before, since your route's character influences your needs greatly, if speed is what you are looking for, as well as long crossings without stops, requiring more spare parts and provisions, a bigger boat is what you will need.
Either way, it needs to be a boat with offshore capabilities. Not a weekend cruiser.
Many people think sailboats are super expensive

We did the research, and it turns out you can get a capable bluewater sailboat for just $3,000. However, it isn't for everyone.
Here's the cheapest bluewater sailboat
$500 - $1,000 per Month per Person
The short answer is - prepare to typically pay around $500 - $1,000 per person per month when sailing with the sky being the limit, of course.
Here's a breakdown that will apply to you if you are a cost-efficient person:
Breakdown of cruising costs per month:
| Monthly Expense | Percentage | Amount |
| --- | --- | --- |
| Food | 25% | $250 |
| Maintenance | 20% | $200 |
| Insurance | 15% | $150 |
| Cruising fees | 7% | $70 |
| Mooring fees | 6% | $60 |
| Satellite phone | 6% | $60 |
| Fuel | 5% | $50 |
| Discretionairy | 16% | $160 |
| TOTAL | 100% | $1,000 |
Roughly 25 percent of your budget will be for food. Eating out is not included.
Around 20 percent will be spent on maintenance (though this varies depending on the state you got your boat in). This means sail and rigging maintenance, yearly haul out and antifouling, electrical and winch malfunctions, engine spares, water filters, and so on.
Approximately 15 percent will be spent on insurance - unless you are against that whole concept.
About 7 percent will be spent on cruising fees, such as permits, visas, and check-in fees. Panama canal costs north of $1,000, and so does entering Ecuador. New Zealand, on the other hand, will set you back merely tens of dollars.
Around 6 percent will be needed for mooring fees, though only if you anchor whenever possible.
A similar amount will be needed for a basic satellite phone plan for communication and weather reports and various sim cards to connect to the internet, when possible.
Fuel varies, but 5 percent is not an unreasonable amount to expect to spend on it.
The rest will be spent on a range of expenses - various clothing, eating out, flashlight batteries, sunglasses you keep drowning, and all that jazz.
The percentages will vary from person to person, but they are not the most important part of the above breakdown - rather, it is the expense list since these are the things and items you will have to pay for, and thus you should know about them beforehand.
Just as before, the kind of trip you have in mind will determine many of the costs. Antifouling might not be needed if you are going at it non stop and are done within months. That $1,000 for the Panama canal won't be necessary if you venture around South America and the infamous Cape Horn. And venturing through Suez, Red Sea, and the Gulf of Aden will require extra security expenses.
And of course, if you are paying $1,000 monthly, the overall expenses will differ whether this is a three-year travel journey or you are doing a Vendée Globe style circumnavigation.
Sailboats are cheaper than you might think

We've compared thousands of sailboat listing prices for four different budgets. There are a lot of costs involved with owning a sailboat. Learn everything there is to know about ownership costs with our comprehensive overview.
Read all about sailboat ownership costs
Travel Documents (passport and visas, boat registration, port clearance)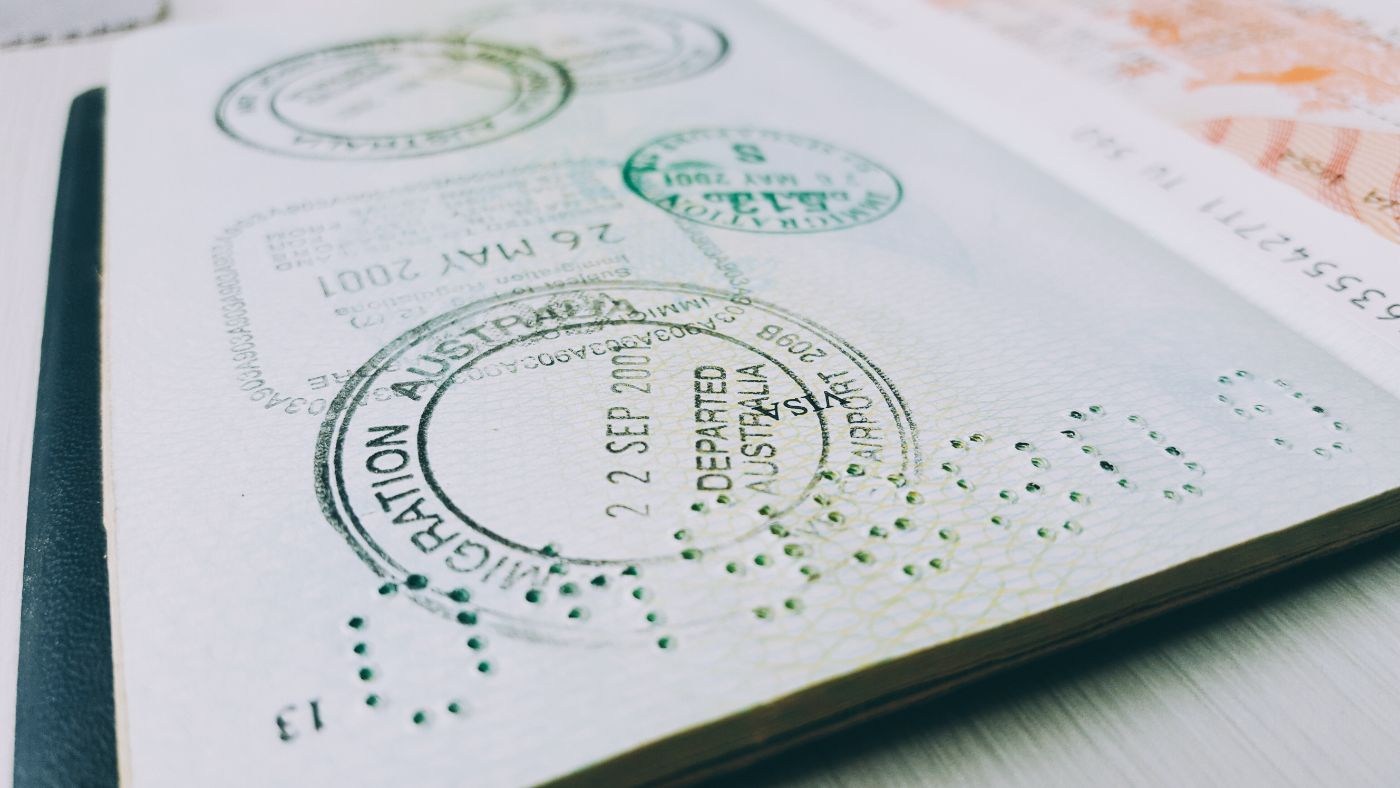 Boring? Yes. Necessary? Also yes. Except for those of you who will make the trip non-stop without visiting any country, you may need your passport and sometimes valid visas.
Then there is your boat registration and port clearance. Boat insurance policy is a must in some places, where they won't let you in without third party liability or personal liability.
Sometimes you will need your MMSI number and proof you have AIS capability. Having a few copies of passport-sized photos of the crew helps too - as well as plenty of photocopies of all documents. You will save yourself some running around, trying to find a copy machine.
Here are the licenses you'll need for sailing the world

You'll need lots of documents for some places, and none for others. William sailed the world for 8 years and made an overview of all documents you'll need and the documents you can leave at home.
Read all about international sailing licenses
Cruising Equipment Recommended by Other Cruisers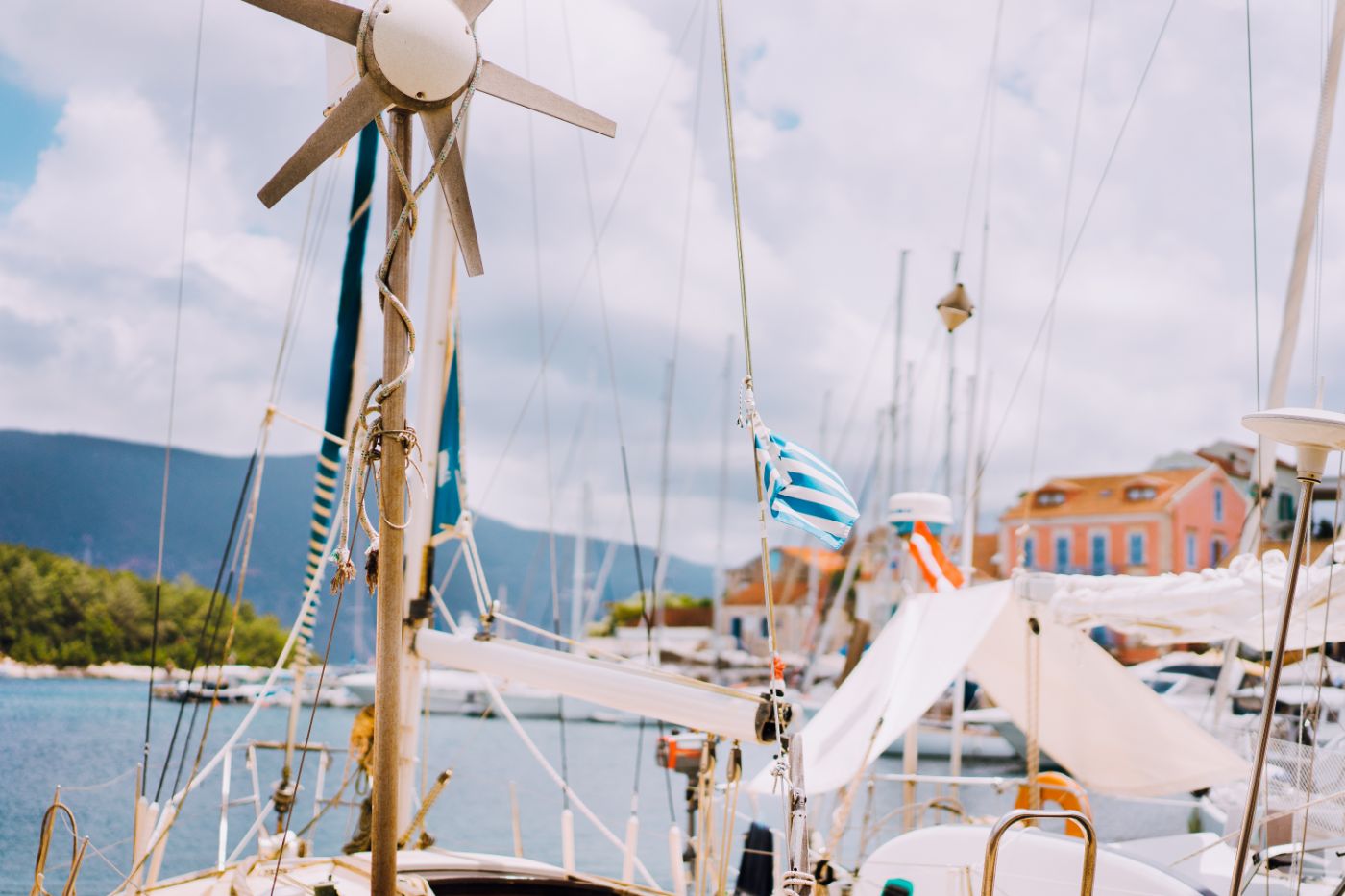 Your actual checklist will be a mile long, but here are several things worthy of extra mentioning. These items came from quite extensive research where numbers of circumnavigators, both racers, and cruisers, were asked to name items they found the most useful. Safe to say, they all named more or less the same set of things.
Watermaker
Now, unless you plan on staying so close to the shore most of the time that you might as well make the trip in a car, you will need plenty of water. Full tanks probably won't cut it. You will need to make your own, probably from seawater.
Electricity generator
The same applies to electricity. Whether you will choose a hydro generator, solar panels, or a wind turbine, you will quite probably need a way to generate some power.
Satellite Phone
Whether it is about safety concerns, or wanting to be able to stay in touch, this is a must. You shouldn't set sail without a reliable weather report. There are many options,, including satellite internet, thanks to which you will be able to be online wherever you are. If you are unsure where to start researching a solution for you, Iridium GO! is among popular choices.
And if Elon Musk's Starlink kicks off as promised, global satellite internet will be an affordable thing for anyone.
Good Bimini
If you are a holiday cruiser kind of person or if you usually sail in areas without much strong sunshine, this might not come to mind when compiling your checklist. But the ability to be in the shade while being on deck will prove crucial.
So make sure your bimini is solid, has a few good years ahead of it, and covers what it needs to, without the need for makeshift solutions consisting of hanging towels and clothes around you to protect you from the low, afternoon sun.
Downwind Sails
The value of good downwind sails that will propel you forward even in light winds is undeniable, though not always do they find themselves on a sailor's checklist. If you plan a long journey, you will appreciate them since conditions won't always be favorable.
Power-free Autopilot
Autopilots will save you lots of headaches when on long stretches, especially if you do things short-handed. But the classical ones use a lot of power. So look into solutions like Hydrovane, which will take a lot of work off your hands.
AIS Transponder
Not only is this a good thing to have for obvious reasons, but it is also mandatory in some areas and will save you money on certain insurance plans.
There are many sailboat cruising essentials

There's lots more you'll need, and plenty you hadn't thought of if you're a first-time cruiser. We've listed them all for you.
Read all about cruising essentials
The Proper Safety Equipment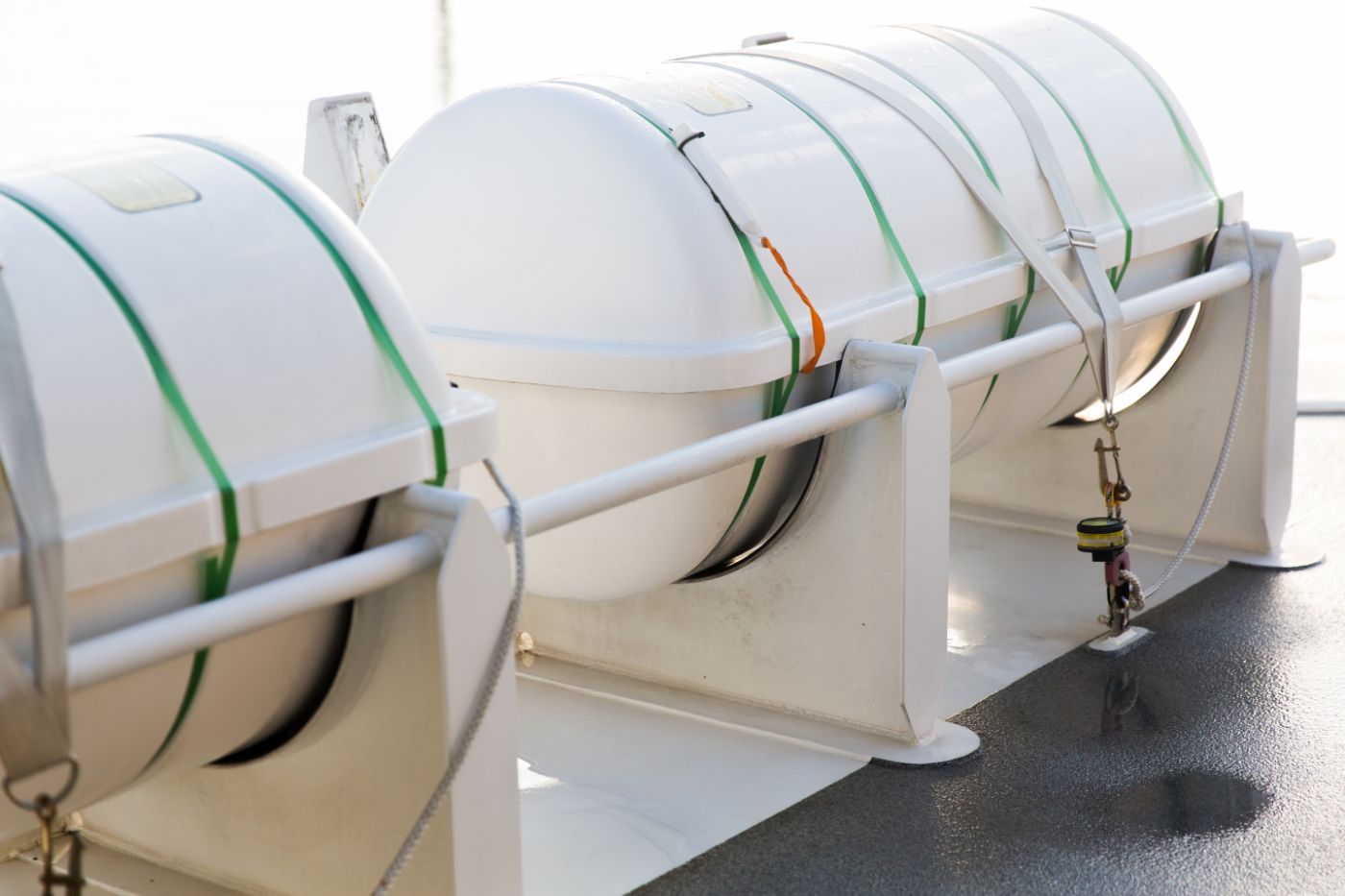 A liferaft, enough lifejackets, and harnesses. As for the liferaft, preferably one that isn't out of date - yes, that is a mishap way more common than you'd think. As for the lifejackets, preferably ones with a crotch strap and a sprayhood, as well as a light, reflective element, and a whistle. And as for the harnesses, preferably a three-point one. A grab bag with an EPIRB, basic survival items, and some provisions should be at the ready as well.
A well-stocked medical kit is a good idea too. Even something as simple as a plaster goes a long way when there is no place to buy it for thousands of miles around.
If you are unsure about what belongs in a solid safety kit checklist, consult, for instance, the ARC's safety equipment requirements - this event is meant for cruisers, not super experienced racers, so it lists everything you might need without supposing you will MacGyver your way out of any tricky engineering situation.
U.S. Coast Guart recommends this safety equipment

We've created a full of the safety equipment required by the U.S. Coast Guard, which is a great starting point for beginning cruisers.
Read all about safety equipment
Tools
If there is a screw on the boat, have the tool to unscrew it, no matter the shape. A power drill, spares, wires, lines, patches, glue, pliers, a knife, a hammer… go wild. These items aren't particularly costly, so make sure there is a toolbox on the boat with anything you can dream of putting in it.
Get a head-start by using our recommended tools

You just need a couple of basic tools to be properly prepared. Over the years, we've recommended products that are well-priced but reliable.
Check out our favorite tools
Offshore Sail Repair Kit
This should be in the above category, I suppose, but let that one belong to the boat, while this one tends to the sails. Of course, you should have some spare sails, but incremental wear and tear is an inevitable part of long term sailing, so be prepared to mend here and there.
Fishing Gear
For obvious reasons. I'm not saying you will find yourself stranded in the middle of the Pacific, with no food left, reliant only on what you fish out of the ocean, but if you want to save on food, have it as fresh as it comes and have a backup plan just in case, a good bit of line with some hooks and baits will come in handy.
The Appropriate Safety Training
To leave the tangible category, here's something many overlook and never need. But if it all hits the fan, you will wish you wouldn't have. In other words, it pays off to rehearse various emergency situations, using the equipment you would, including fully inflating your liferaft.
It may sound a bit boring, and yes, perhaps you won't need it (let's hope), but much is at stake when you do.
You can learn most for free from home

There are lots of free or cheap online courses that will teach you the fundamentals.
Check out our course recommendations
Proper Preparation to Prevent Poor Performance
If there is a time when you want to take advantage of the ultra-organized, obsessive part of your brain, it is before you depart.
In other words, have a detailed preparation plan. Have a detailed journey plan with all the distances and entry prices and necessary documents in it. This should be done to such details as general grocery prices in various areas. Many sailors, after crossing the Atlantic, arrived in the Caribbean, cursing themselves for not stocking up on groceries back in the Azores because food in the Caribbean is so bloody expensive.
Make no mistake; this isn't really about money. If you don't mind paying extra, that's fine. But this is mostly about the mindset of a person that prepares well for all the little eventualities and has two back up plans for if XYZ happens.
The kind of a mindset that will have spare parts for everything, two copies of maps on paper, and the will to power through the logistics of it all.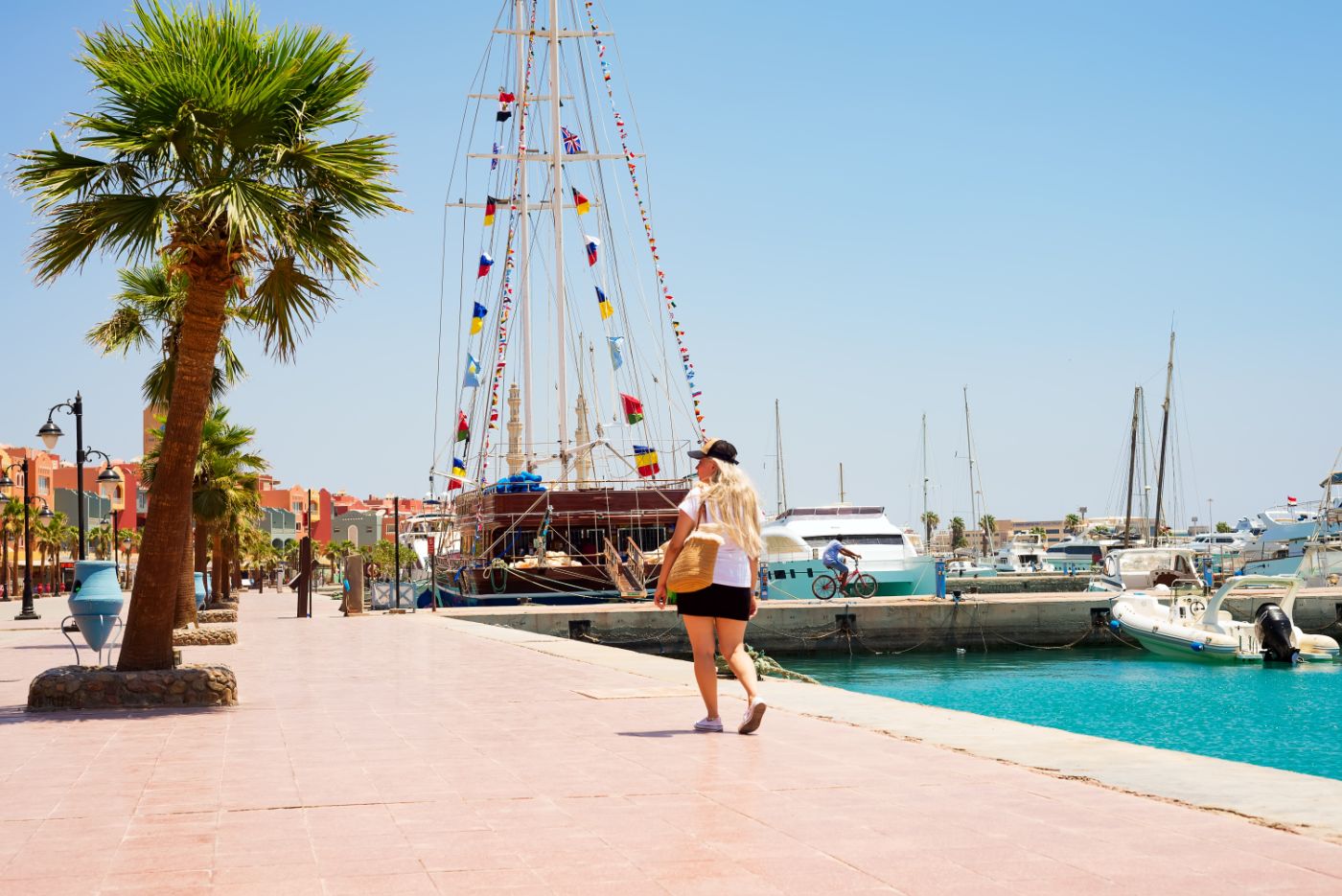 Time: Between 1-3 years
The Vendée globe racers do it in under three months, the world cruisers who are in a hurry in a bit over a year, but most take two years and up, to take advantage of good seasons and to get the most out of every location they visit.
You can sail the world in around 3.5 years

How long it will take you depends on your goals. We've compared three sailing speeds to see how long it will take you.
Find out how long it will take you
The Right Mindset to Handle Mental Demands
I'm not a fan of articles telling you how sailing is tough and why it probably isn't for you since only those belonging to the big boys club can enter. If circling the world on a sailboat is what you want, then circling the world on a sailboat is what you will get.
Nor do I like articles that speak of all the miseries you will have to endure, articles whose authors low key boast about how they don't have any issues enduring said agonies. They make sailing seem like something unattainable for the everyday man, an exclusive activity for those with warrior blood in their veins, which is just unnecessarily elitist.
That being said, know what you are getting into. Know what it means to sleep on a boat for months, know the limits (and perks) regarding comfort, using the bathroom, showering, preparing and eating food…
Also, know the physical and mental demands of operating a sailboat for months and know of its dangers.
Be aware of how you feel about spending lots and lots of time either alone or in the company of whomever you want to sail with.
Research of Expected Sailing Situations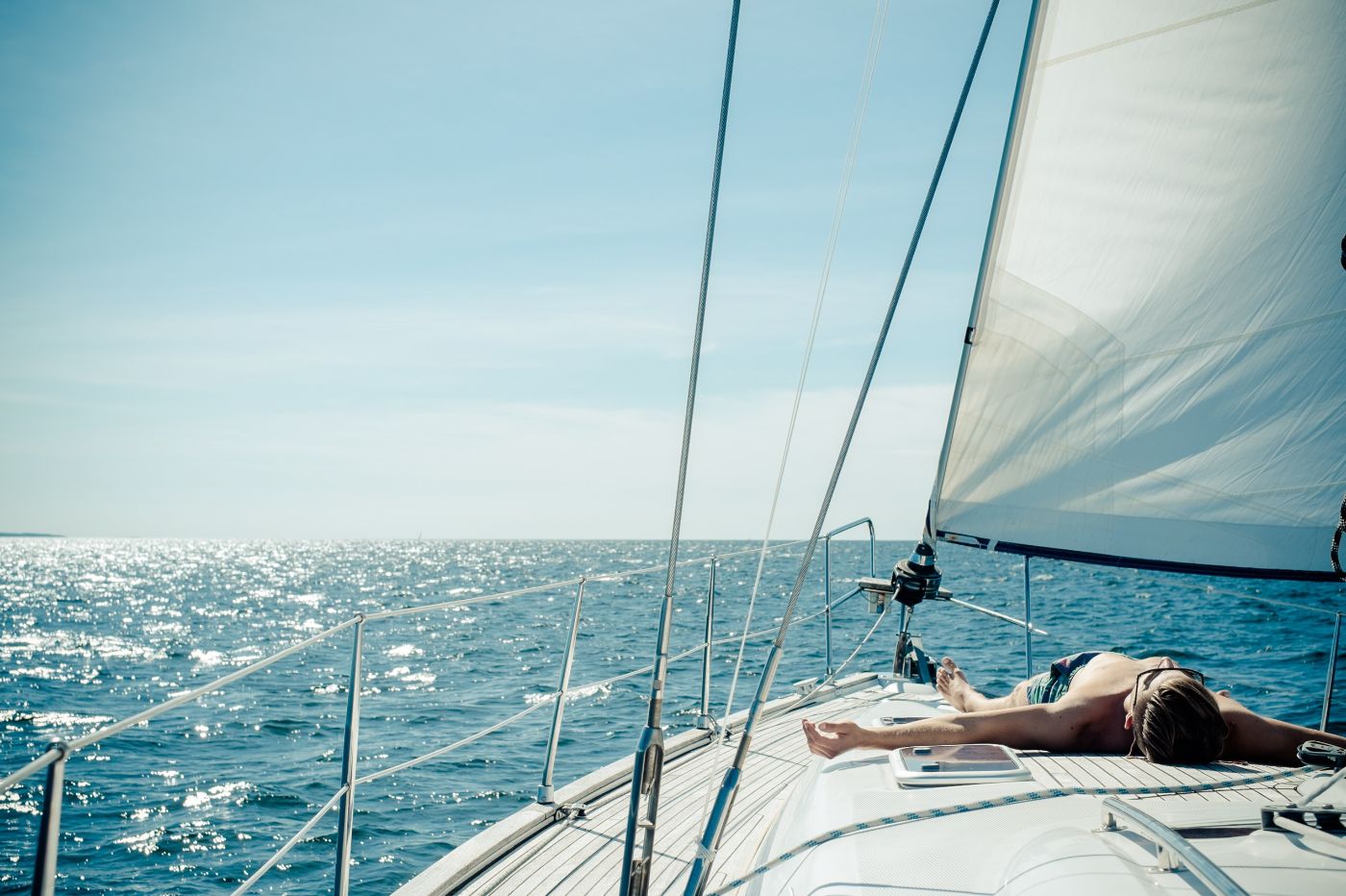 How to get there? A regatta in 50 degrees Fahrenheit, high winds, and bad weather is a great start. Getting aboard a sailboat as a crew member, ideally not an island hopper, but one aiming for longer stretches, is a great continuation. Reading blogs and watching vlogs from various sailors helps too, as it virtually introduces you to situations and ideas you might not have thought of.
If I was to decide on a single way to get into the mindset you need, it would be joining an ARC fleet for an Atlantic crossing. Not just for the sailing experience, but because their events are fantastically structured, and you will understand what a long journey means logistically.
Conclusion
It is very much possible to go around the world in a sailboat. Yes, it takes preparation and an adventurous mind, but in the end, it is nothing but a set of specific tangible and intangible parts that, if you have under control, you will likely succeed.
And since there are not many greater adventures available on Earth, what better thing to spend time on preparing for than this?
Fair winds.
Did you find the answer to your specific question?
👍

15
👎

0