Do You Need a License to Sail Around the World?
When you circumnavigate the world, you will enter many different countries, and some have requirements for skipper competence and safety. You want to be prepared and not run afoul of any local ordinances.
But do you need a license to sail around the world? You do not need a license to sail around the world. However, certain licenses and certifications can help you in local jurisdictions, and it's not a bad idea to get them. Though many countries require licenses for local boat owners and charterers, they do not always apply these rules to visiting sailors on their own yachts.
Some licenses still may help you, and there are administrative details you will need to make sure the paperwork is clear and legal for your trip. We'll give you a rundown on those and more.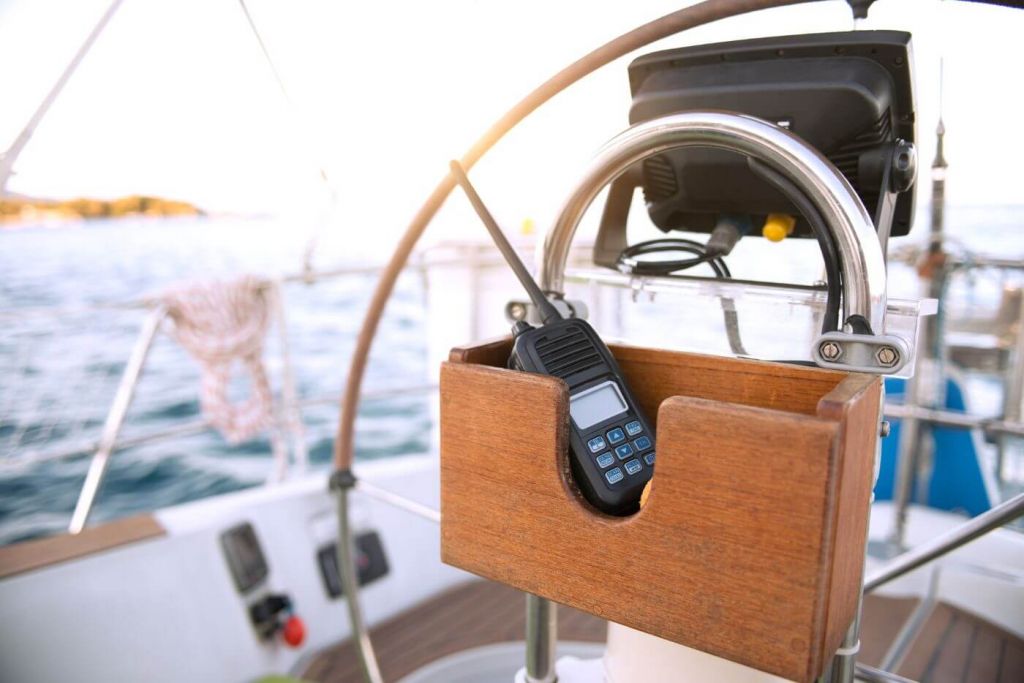 Who Needs a License to Sail?
Many countries require licensing or certification for resident boat owners. There is much variation between countries, and in some countries like the U.S. or Australia, there is considerable variation from state to state. Licensing often applies to powerboats and personal watercraft and may not be needed for slower sailboats. Most times, short-term visitors bringing their own boats into the country are not asked to provide licensing.
The biggest reason to consider a license is if you plan to charter a vessel. Most charter companies require some proof of competence before they will give you a boat worth hundreds of thousands of dollars. But most people sailing around the world are using their own boats, not a charter.
The other reason to consider a license is that many recognized licenses meet all the local requirements for licensing that a country may have. For example, while they never asked us to show a license in Australia, there is a requirement for boaters to be licensed in every state. But the application to visitors on their private yachts is unclear. If we'd been asked for a license, my USCG 50 Ton Master License would have met any local requirements, as would have several of the ASA courses I'd taken over the years. Showing an internationally recognized license would have answered questions.
Types of Licenses
Many countries issue sailing and boating licenses which are internationally recognized. The most accepted are the International Certificate of Competency (ICC) and the International Sailing License and Credentials (SLC).
The ICC is recognized by the United Nations and used through much of Europe and the Mediterranean, and should qualify you for any charter. If your trip around the world includes extensive time in coastal or inland European waters or the Med, you will need an ICC. The U.S. and Canada did not sign the resolution to adopt this and don't recognize the ICC, and you will need to contact a Royal Yachting Association affiliate to get an ICC in North America before leaving.
We explain the process of getting an ICC in detail for eight different countries in our article.
The SLC is recognized by most charter companies, and may help with local authorities but is not accepted by most EU countries, which require an ICC.
Some nations also issue specific licenses and certifications, like the U.S. Coast Guard Master or the various RYA certifications. Many of these licenses qualify you for testing for and ICC or SLC without taking coursework.
How to get a License
The ICC and SLC involve classroom sailing and passing a practical skills assessment in person. Experienced sailors with other course preparation or certifications (e.g. the A.S.A. Bareboat Charter certificate or a USCG Master's license) can waive the training and just get a test an assessment.
Programs like the RYA Yachtmaster or U.S.C.G. Captain's license will require you to document sea time and experience in addition to passing the tests.
Get your international SLC license online
One online alternative program to take a look at that will offer an internationally recognized certification as well is NauticEd. You can read my full review of NauticEd here (it is good value). Note that this provides an SLC instead of an ICC license, which will work for most situations, but not all (like some European countries).
Vessel Documentation
Most countries require national documentation of your boat to cross their borders. In the U.S., many boats are registered in the state where they are moored, but do not have Federal documentation. Within the U.S., the state registration is proof of ownership, but Federal documentation is accepted for international travel.
Most countries will recognize proper national documentation, but may not accept local proofs of ownership. The means of documenting your vessel will vary by country, so make sure you've checked out all the paperwork you need for national registration.
Radios and Licensing
Though not a sailing and boating license, ship's radios must be licensed in the home country of the vessel. Requirements vary by country. However, all countries which take part in the International Telecommunications Union (ITU) will recognize licensing and requirements under treaty. There may be specific regulations on local usage, such as reserved channels or radio band plans.
The two separate marine radio types - VHF and Single Sideband (SSB or 'shortwave') - may require different licensing in your country. The United States, for example, does not require a Ship Station license for pleasure craft to operate a VHF radio in domestic waters. However, if you plan to take your boat out of the country, you will need a ship station license. If you will speak to vessels in foreign waters, they require a license. And it requires a special license to use Medium Frequency/High Frequency (MF/HF) SSB radios under any conditions.
Check with the national and state regulatory authorities in your home country for requirements for international use of radios, as the rules will differ from domestic usage.
Marine SSB and Amateur Radio ("Ham Radio") are NOT the same thing, even though a Marine SSB radio will usually let you access amateur frequencies. You need a separate amateur license to transmit on these bands, though you may listen. Many world cruisers also carry amateur radio licenses, since it gives you additional no-cost communication options.
EPIRB Registrations
All boats equipped with an Emergency Positioning Radio Beacon (EPIRB) or a Personal Locator Beacon (PLB) should have the EPIRB registered with the proper national authorities. For U.S. vessels, this is the National Oceanic and Atmospheric Administration. Other countries will have other organizations, refer to your own government web sites to find the proper authority if they do not list it in the materials in the EPIRB or PLB packaging. Most include a registration card or instructions for your country in the box.
The registration information includes details about your vessel and its equipment, and designating emergency contacts on shore in case the EPIRB or PLB is triggered. Pick someone who knows what you are doing who will not panic if contacted by the authorities. A call from the Coast Guard telling you a boat with a loved one on it has triggered a search and rescue can be traumatic, and discuss in advance with your contact what they should do.
Most EPIRBs and PLBs are coded for the country they are sold in and may only be registered with the country where you've purchased them. It's a good idea to register your beacon in the country where your emergency contacts live (presumably your home country). If authorities have to make international calls to notify contacts, it may cause a delayed response.
Passports, Visas, and Clearances
An up-to-date passport is a must before you leave. Unless you have a set return date in less than two years, renew it right before you leave if possible. Most countries want at least six months left before you passport expires when you arrive, so it's best to have a fresh passport when you start your journey.
A visa is a specific permission to arrive and stay in a country. Visa policies vary by country, and may range from the very permissive visa waiver countries, to the onerous where you may need to use an agent to help you, especially if you don't speak the language. The specific visa you may (or may not) need will depend not only on the country you are visiting, but on the country of your own passport and how long you plan to visit.
Well before you leave for a new country, check http://noonsite.com for specific country information arrival and departure formalities, and the immigration web site of the countries you plan to visit.
Clearing In and Out
Arriving or leaving a country is always exciting, and it always involves some paperwork. It can be as simple as filling out an online form in the back of a gift shop in Guadeloupe, to a two-day process with an agent and visits to multiple offices in Panama.
But what happens is essentially the same - you are telling the officials who you are, who you are traveling with, and something about the boat you are traveling on. For every check-in/out you will need:
Passports for the captain and all crew.
Vessel documentation.
Depending on the country and situation, you may be asked for:
A crew list or summary page of all crew and guests.
Proof of any required advanced visas or travel clearances.
Proof of inoculations or vaccines. This is common for longer stays with advance visas and may be done well before arrival.
When checking IN you will be asked for your clearance documents from your last port of call, and for a list of countries you've visited. They may also ask you about any food, alcohol, drugs or weapons on your boats. Do not lie to officials, penalties are severe.
When checking OUT they will give you clearance documents. Save all onward clearance documents and receipts for your next port arrival.
Did you find the answer to your specific question?
👍

60
👎

1