9 Great Sailing Destinations Across the Pacific Coast
Are you itching to go sailing across the Pacific Coast? The Pacific Coast has long been a favorite destination for many sailing enthusiasts, thanks to its combination of outstanding views, varied sailing conditions and vibrant cities. Here you'll find a list of truly great sailing destinations across the Pacific Coast. These top spots offer brilliant sailing on the Pacific but many also have inland sailing opportunities and more exciting destinations within easy reach, so you can add extra adventures to your trip. You can even make your way down the entire stretch of the West Coast, taking in the changing scenery and seasons as you go.
From Alaska to California, this list includes a mixture of wilder and more urban destinations to give you a taste of the variety on offer along the Pacific Coast. Many of the suggestions are for more experienced sailors and for the Alaskan destinations in particular, sailing is not recommended unless you're confident in your abilities. For beginners, you could always consider joining a crewed sailing tour, with experienced crew on board to show you the ropes. There are plenty of companies who offer this kind of adventure holiday, giving you the excitement and enjoyment of sailing, with less of the responsibility!
Read on for our top sailing destinations across the Pacific Coast.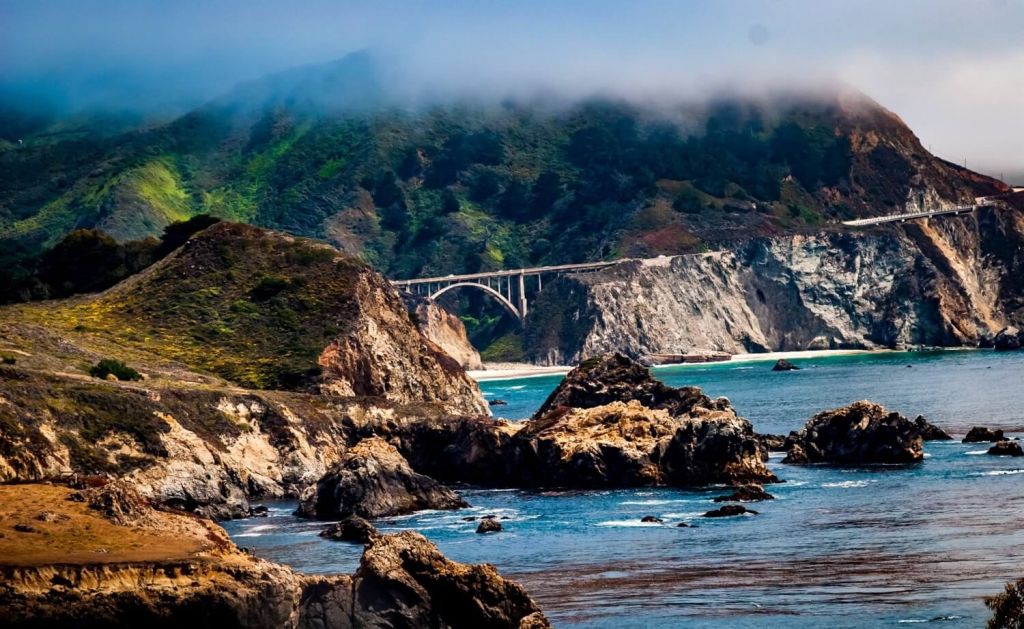 Sitka, Alaska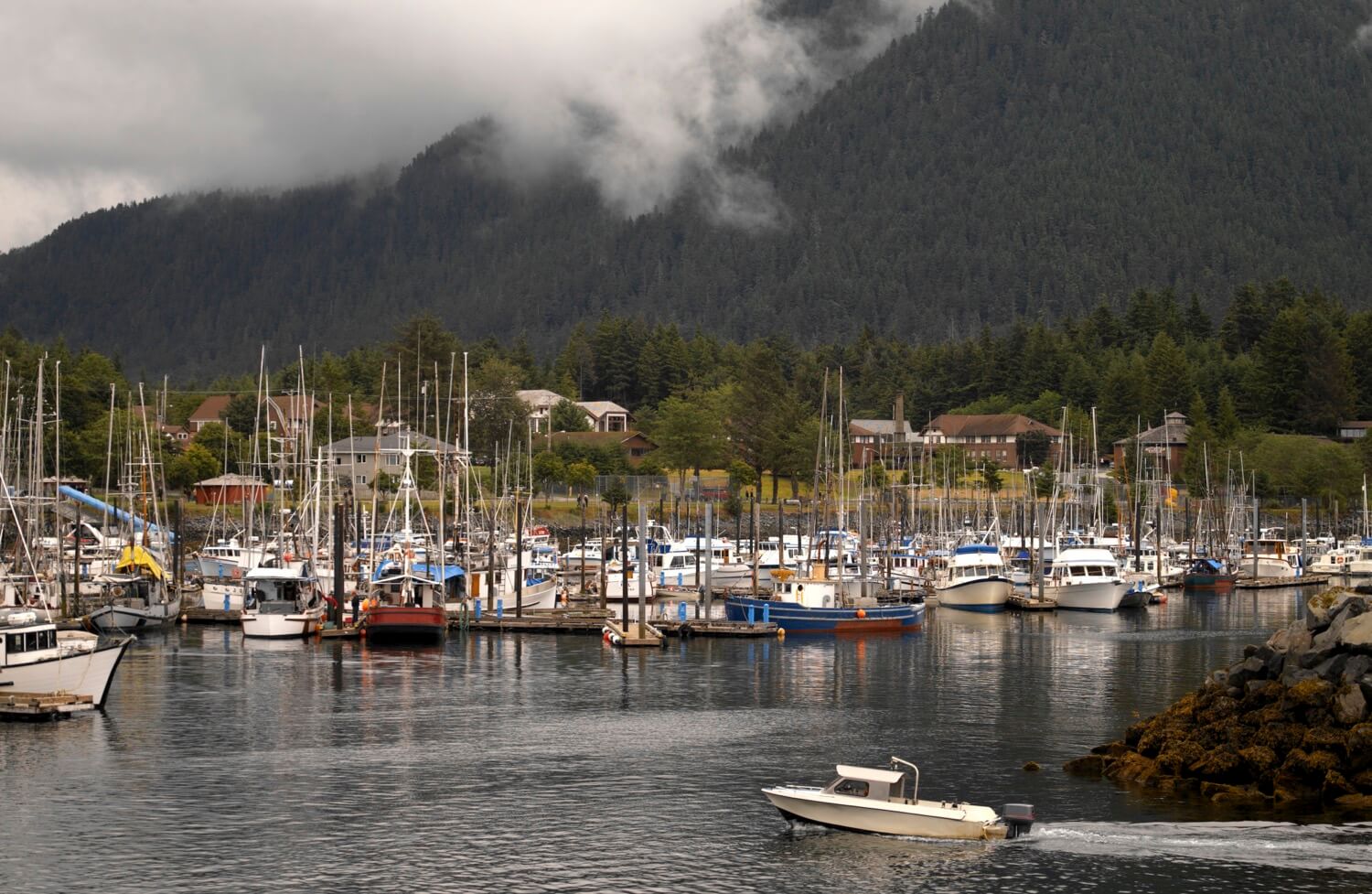 Sitka is the northernmost point on this list, perched on the west shore of Alaska's Baranof Island. Its stunning location and historic routes make it a worthy opener to the great sailing destinations across the Pacific Coast. Sitka is an interesting destination thanks to its Russian heritage and it is officially one of the oldest non-native settlements in Alaska. A stop here can include a visit to the St Michael's Orthodox Cathedral, built when Sitka was the capital of Russia's Alaskan territory, known as Novo-Arkhangelsk or New Archangel. Similarly, the Russian Bishop's House is the oldest complete Russian building in the area, built in 1843 from the Sitka Spruce that grows nearby.
Besides the history lesson, there's also plenty of nature to explore including fly-fishing opportunities, hiking and more. From the Sitka Sound, you can see Mount Edgecumbe, an impressive extinct volcano. There are countless islands and inlets to discover, using Sitka as your base. The beauty of sailing in Alaska is the untamed scenery incorporating glaciers, mountains, thick forest and waterfalls.
Ketchikan, Alaska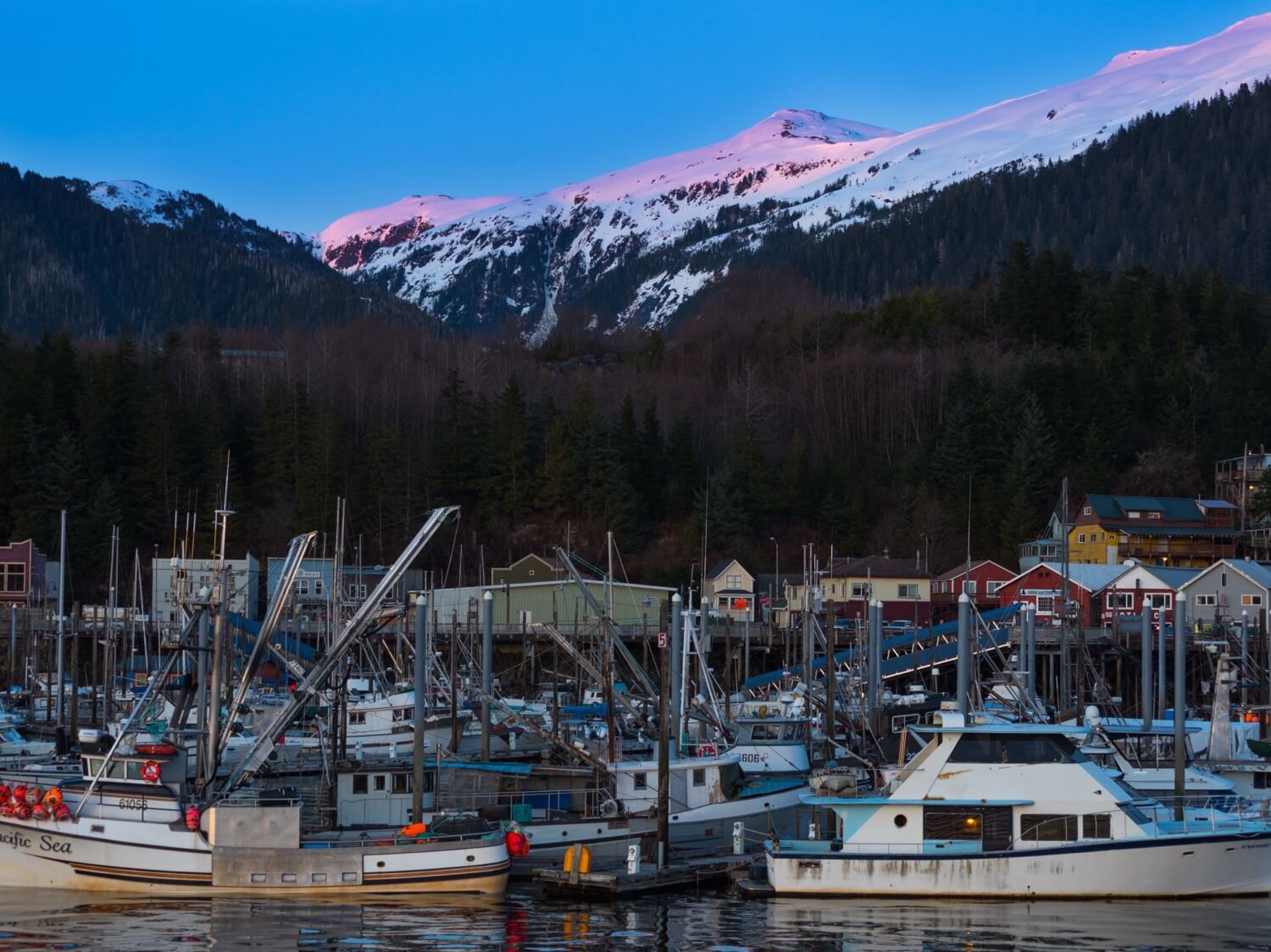 This Alaskan port is known for its collection of Native Alaskan totem poles. There are more standing totem poles in the town than anywhere else in the state. From this base you can go bear watching or canoeing. There's also plenty of fishing to do, particularly for salmon and halibut. Ketchikan is known as the salmon capital of the world!
Ketchikan is one stopping destination for those looking to take the Inside Passage along the West Coast of Alaska. You can head along the Behm Canal and reach Petersburg, making your way up to the capital city of Juneau and Haines. It is a stunningly beautiful stretch of coastline but it'll keep you on your toes thanks to a myriad of navigational hazards. The conditions are challenging including fogs, complex currents and concentrated winds, largely due to the steep mountains that create their own weather patterns. In your own boat, you can explore the secret fjords and hidden inlets, watching the wildlife around you.
San Juan Islands, Washington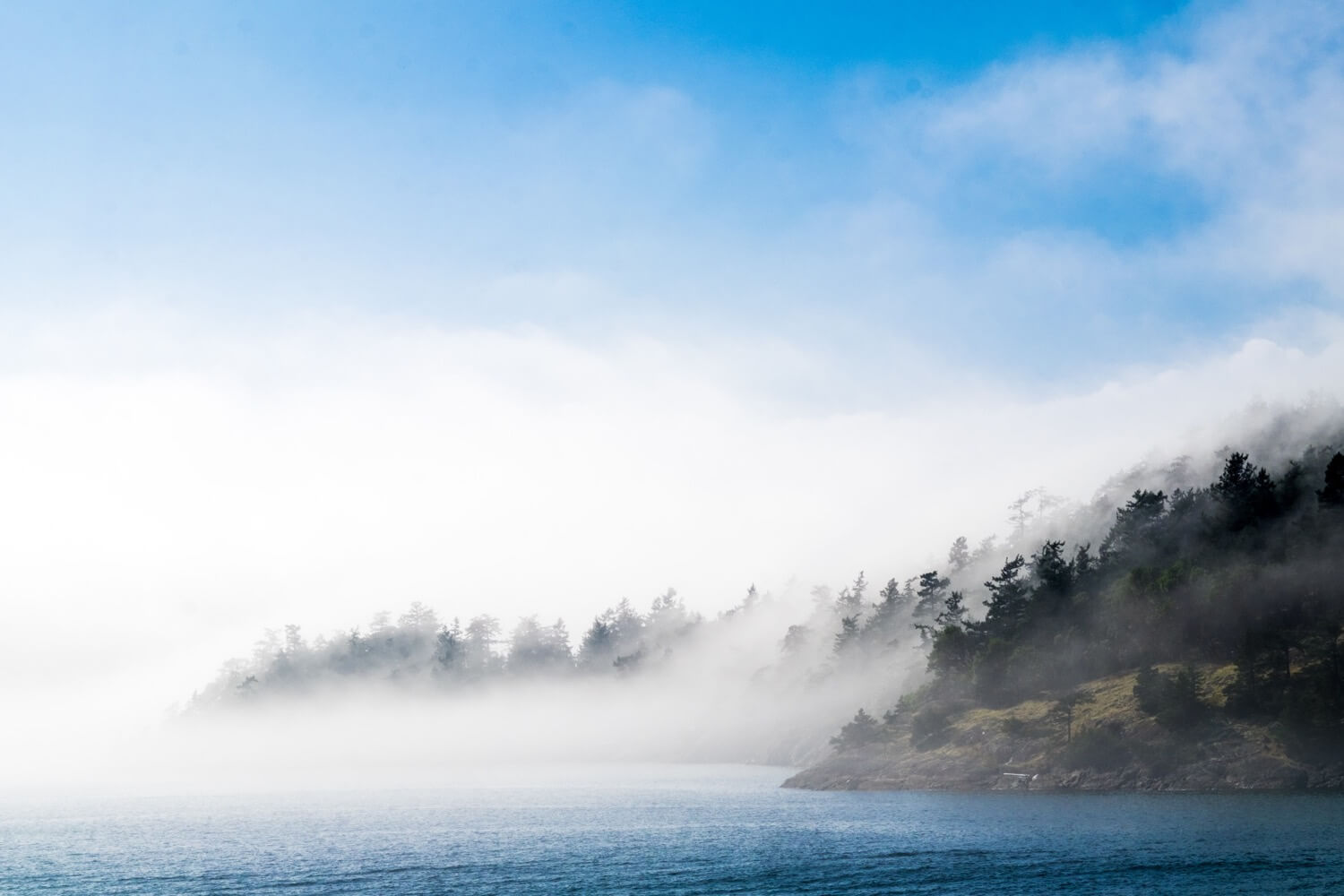 Not to be missed from this list, the San Juan Islands in the Salish Sea are any sailor's dream. The waters are wonderfully calm thanks to the shelter afforded by Vancouver Island, shielding the islands from storms. What's more, this area averages over 240 days of sunshine each year with half of the rainfall of Seattle, making it a great destination for pleasant weather and sailing adventures. This is a fantastic destination for island hopping and there is an abundance of places to anchor along the shoreline of the islands.
Despite their small population, the islands themselves have plenty to offer visitors. There is a large artists community on San Juan Island so you can find plenty of open studios to fill your hours on dry land. Similarly, Lopez Island has vineyards where visitors can sample local wines. This island is popular with cyclists thanks to its low, manageable hills! Alternatively, try hiring kayaks (or bringing your own) and heading inland through the Bull Kelp. This is a fantastic spot to see Bald Eagles.
If you've had your fill of cruising around the San Juan Islands, Bellingham is another popular sailing destination close-by, reachable within four hours. Bellingham Bay is a top spot for racers and there's a strong racing community living in Bellingham. The Bay has steady winds and challenging currents to draw you in, whilst also benefitting from less crowding than other destinations.
Neah Bay, Washington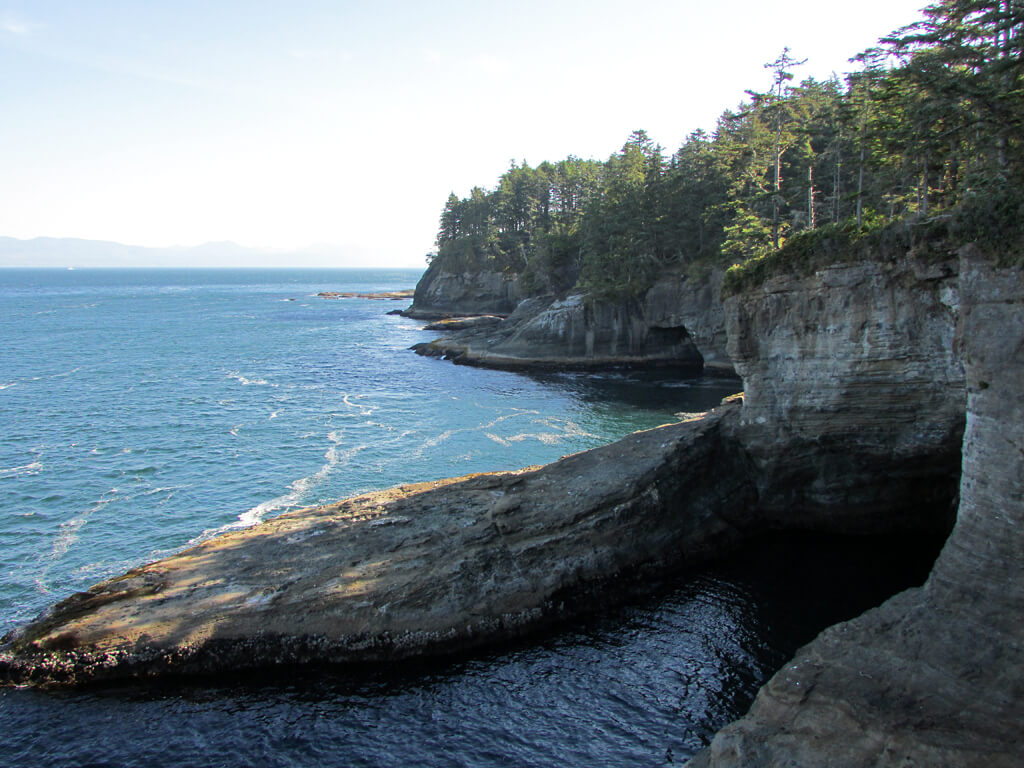 When leaving the Strait of Juan de Fuca, Neah Bay is a delightful stopping spot. Alternatively, it can also be reached directly from the Pacific and makes a great destination for relaxing before continuing your journey along the Pacific Coast. Located on the Native American Makah Reservation, this is a beautiful area for nature-lovers including Shi Shi Beach and Tatoosh Island. The latter can be seen from the Cape Flattery Trail, a rugged and satisfying hike with views of the Pacific Ocean in all its glory.
For a cultural surprise, you can visit the Ozette Village. This archeological wonder was the site of a village that was buried completely by a mudslide in 1560. Six long houses have now been excavated and the artifacts recovered from the site are on display at the Makah Museum.
From Neah Bay, you can head south along the coast. Following the inshore route, you can find different stopping places through Washington and Oregon. You will have heavy shipping, fog and other coastal hazards to contend with but it's a nice route down if you're up for a challenge.
Astoria, Oregon
The oldest city west of the Rockies, Astoria is a pretty port city that doubles as an ideal destination for sailing enthusiasts. Situated at the mouth of the Columbia River, it is a perfect cruising destination if you're journeying along the Pacific Coast. However, it's also worth venturing inland before moving on. You can cruise the Columbia River and take in the picturesque waterfront. You'll also be able to sail through the Lewis & Clark National Wildlife Refuge.
This deepwater port is the start of the 193-mile Oregon Offshore International Yacht Race, which sees competitors heading to Victoria in British Columbia every May. The settlement itself is packed with old-school charm and great restaurants, making it an appealing destination for lingering around town too.
Coos Bay, Oregon
Coos Bay is a calm and inviting destination for sailors on the Pacific Coast. The city of Coos Bay and neighboring North Bend, on the shores of the bay, make an entertaining stop for sailing enthusiasts. The city offers visitors theatre, an international port and good food, especially the local shellfish. There's also an active sailing community with regattas and regular social gatherings. For visitors just stopping for the day, the Coos Bay Municipal Dock has free mooring, with a fee only applied for overnight visitors.
The scenery of the area is helped by the Coos Bay estuary, the second largest in Oregon. This is a protected nature reserve where you can see herons, egrets and oystercatchers on the mudflats. There are plenty of water activities on offer in the bay too from surfing to fishing to scuba diving. Less experienced sailors can enjoy the sheltered waters in the bay. For more of a challenge, the river bar, where the deep waters of the ocean meet with the shallower waters of the river, offers tougher conditions.
There are also sailing opportunities abound on South Ten Mile Lake, about 15 miles north of North Bend, and Eel Lake, which is bordered by Tugman State Park. Alternatively, 12 miles southwest of Coos Bay you can visit Sunset Bay State Park, with a passageway out to the Pacific.
Humboldt Bay, California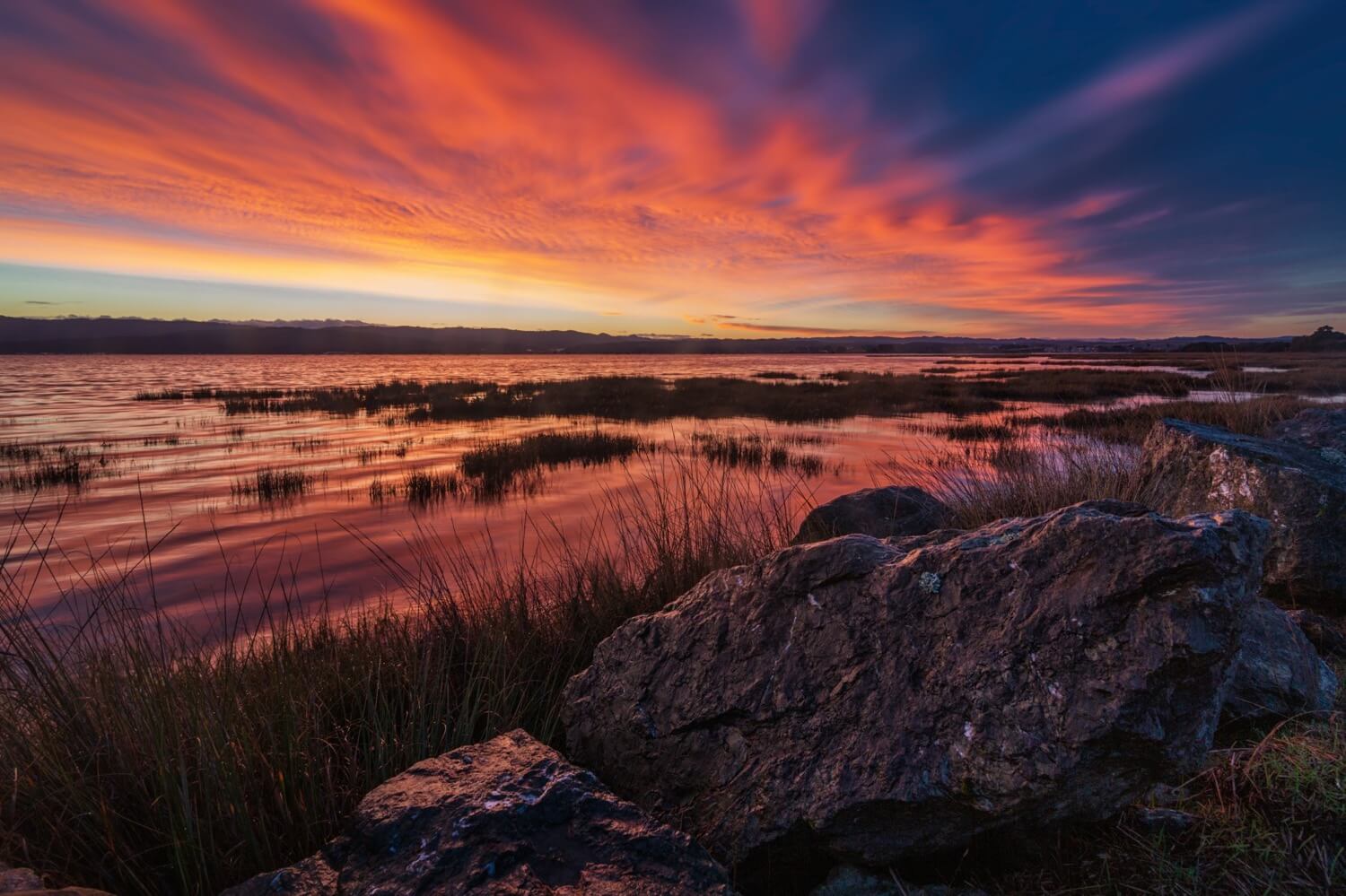 This natural bay on California's North Coast is the only deepwater harbor between San Francisco and Coos Bay, separated from the ocean by two long spits. Mountains, narrow valleys and terraces, thick with forest, border the bay. For more easy sailing, you can explore Trinidad Bay. Trinidad Head creates a safe harbor in the right weather conditions, making it perfect for beginners. Along this stretch of coastline, you can also appreciate the beautiful wildlife of Northern California with whales, seals, otters and a host of different bird species. Humboldt Bay itself is home to Humboldt Bay National Wildlife Refuge.
You can moor your boat for the day or the season at the Humboldt Bay Harbor District's Woodley Island Marina or the City of Eureka's Public Marina and spend some time getting to know the area a little better. One of the loveliest things to do if you're stopping a while is dead to the Humboldt Redwoods State Park to see the spectacular California redwoods. Spread over 53,000 acres, the state park is home to 17,000 acres of old-growth redwoods. You can hike, ride or cycle over 100 miles of trails and thanks to its size, the park doesn't feel crowded, regardless of the number of visitors. Not far from Humboldt Bay is Shelter Cove, one of California's top destinations for ocean fishing. Salmon are found close to the shore during the summer months but you can also catch halibut, ling cod and surf perch.
Port San Luis, California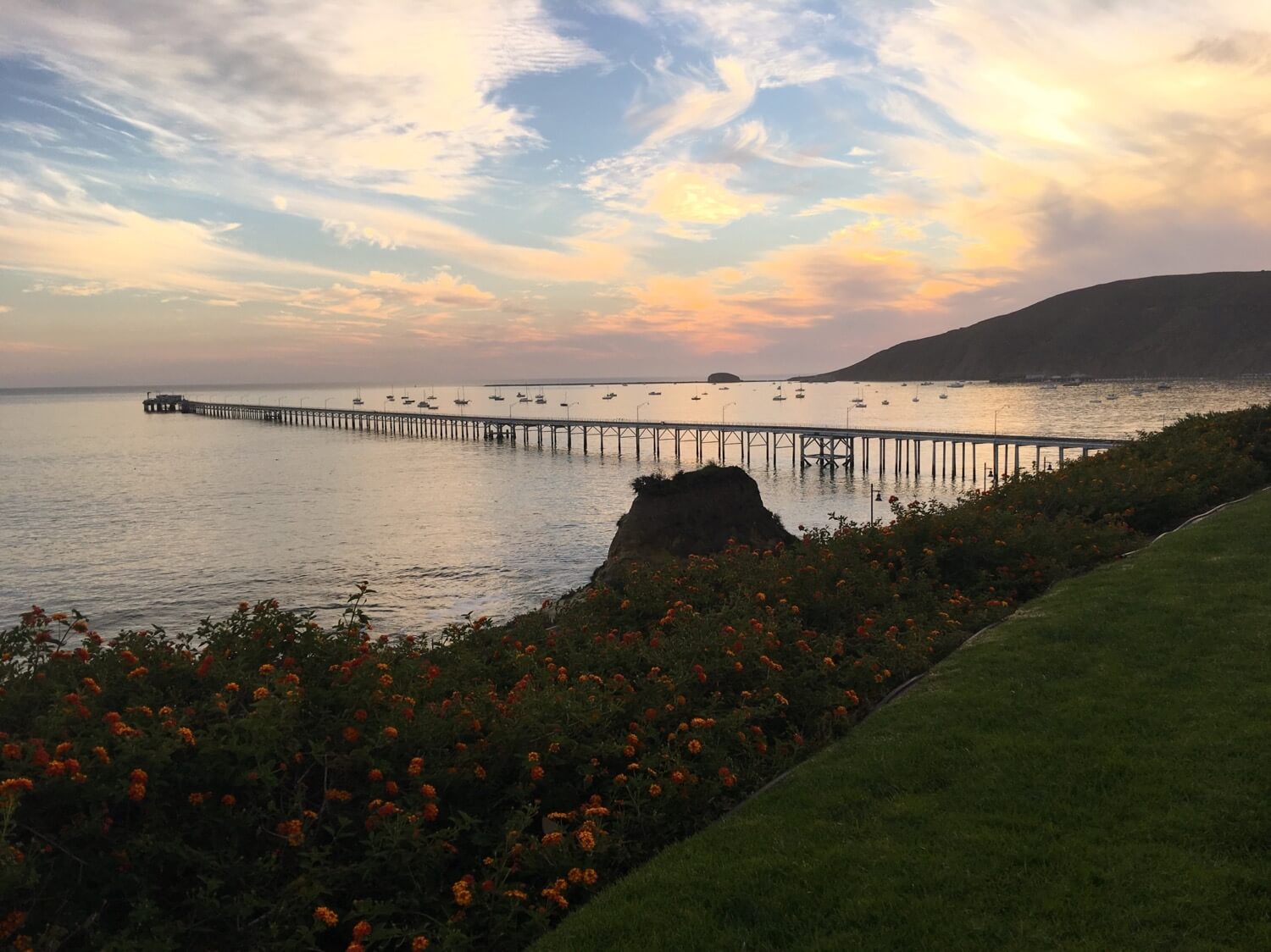 There's a tendency for California's central coast to be overlooked by those looking for great destinations on the Pacific Coast. However, Port San Luis has a lot to offer the lingering visitor. A relaxed spot, you can find a guest mooring right in front of Harford Pier and you can even fish off the pier itself, as it doesn't require a license. This sunny stretch of the Pacific Coast also offers an added treat - whales! The San Luis region is famous for whale watching and there are many opportunities to see them in the open water when you're out sailing. Don't forget about the dolphins too!
As well as unrivalled whale watching, San Luis has plenty of beaches along the calm coastline. You can dock on one of the beaches and spend your time relaxing in the sun. Fisherman's Beach is dog friendly so you can take all your passengers along, even the four-legged ones. Avila Beach in the San Luis Obispo Bay is the site of natural hot springs, giving you the perfect excuse to build some pampering into your itinerary. Alternatively, head inland to Lopez Lake where you can sail in the windy coves and enjoy the warm waters of the lake.
Newport Beach, California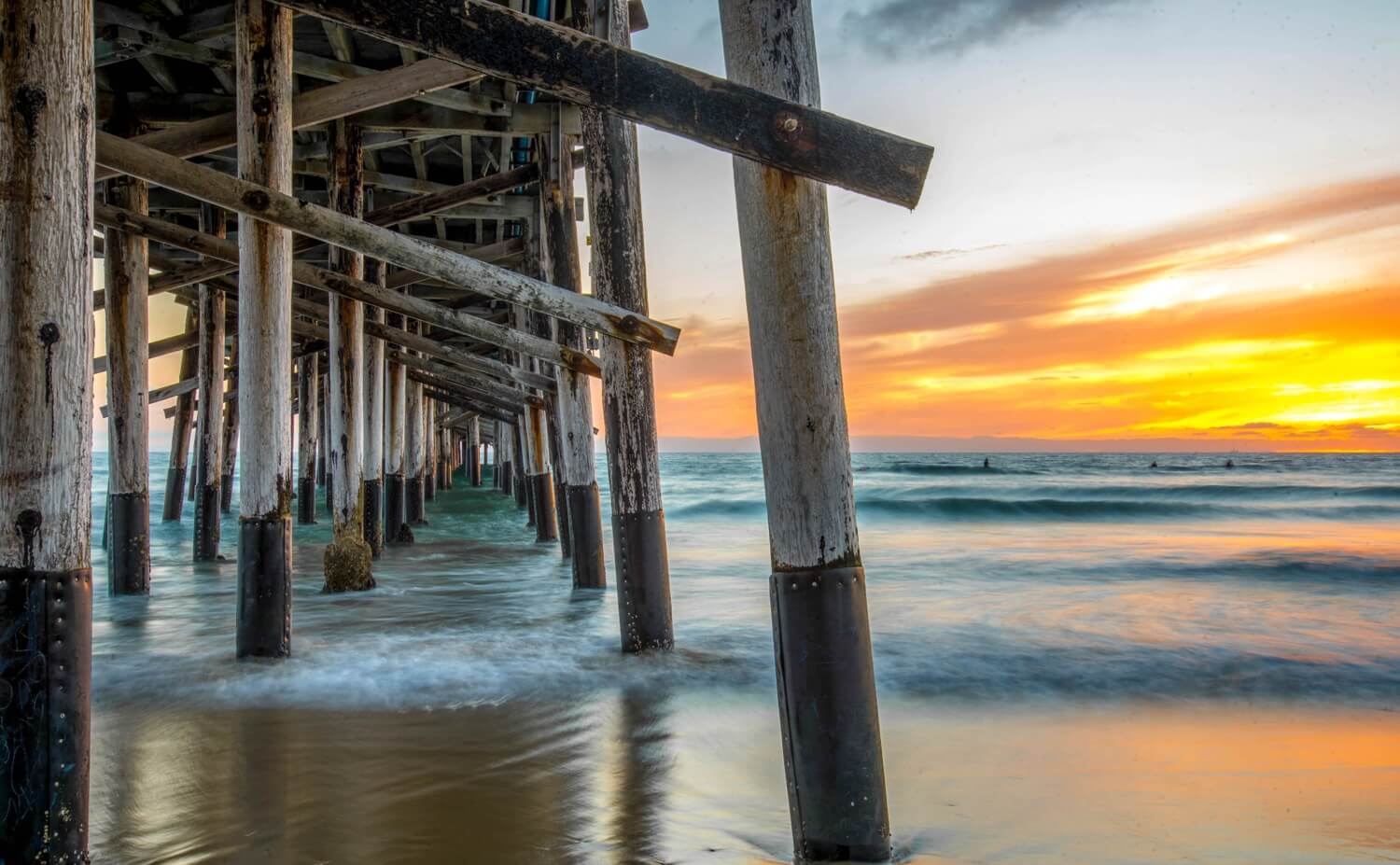 This famous California location boasts one of the largest recreational boating harbors on the Pacific Coast. The city itself is both upmarket and quaint with plenty of white picket fences and elegant private homes. Sailing here has to include a trip to Catalina Island, no more than four and a half hours away from Newport Beach. The island is largely controlled by the Catalina Island Conservancy so you can watch bison grazing and spot Catalina Orangetip butterflies. Alternatively, take a longer journey north to Long Beach or down to popular San Diego.
If you're there in the wintertime, the city also hosts a Christmas Boat Parade that dates back to 1908. This destination has a rich relationship with Hollywood, used as the location for a whole range of films from Cleopatra to Jaws. It is also home to a large number of actors' out-of-town properties and their yachts. This adds up to Newport Beach being a well-kept and picturesque destination, with plenty of leisure activities on offer, both on the water and off.
These are some ideas for great sailing destinations across the Pacific Coast. Feel free to add your favorites in the comments section!
Did you find the answer to your specific question?
👍

0
👎

0