9 Things You Can Do Now To Become A Yacht Captain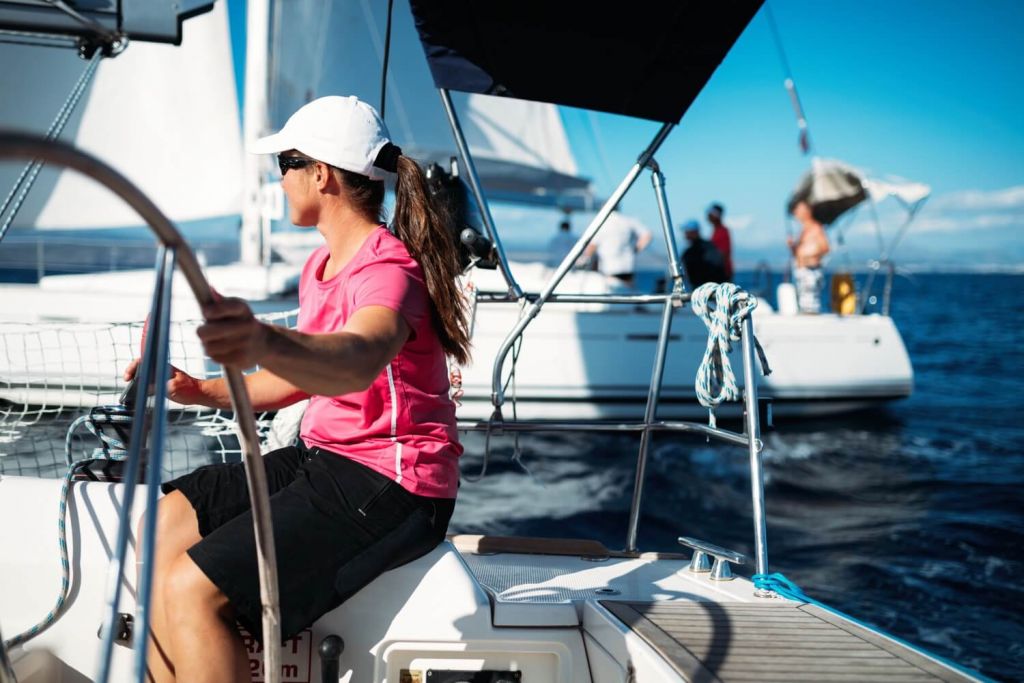 If you want to become a yacht captain, you will need to invest time and energy into getting your qualifications and relevant experience. The good news is, you can start working towards your goal straight away!
Whilst these are the most basic steps, there is a range of extra details related to each that you need to know about. Read on for a breakdown of each step, including insider secrets and best practice advice.
Build your sailing experience
One of the most essential steps to becoming a yacht captain is to get experience. To be granted a captain's license in the US, for instance, you need to have at least 360 days logged at sea. This is vital for ensuring that you have the experience necessary to be a captain - it's not enough to walk onto a yacht and ask to be captain!
A day at sea is classed as 4 hours sailing non-stop and the 360 days must be completed within 5 years. It's not enough to have logged 360 days cumulatively since you started sailing at the age of 7. You need to have had recent experience which can be proven with the relevant paperwork.
However, bear in mind that you don't need to be directly working with the captain or operating as yacht captain for the hours at sea to count towards your experience. You can include hours working as a deckhand or even a maid on a cruise ship, so you have a bit more wiggle room. Bear in mind that for an entry-level role on many yachts, you just need to have a one-week safety course under your belt. This gives you a good route into gaining more experience, at very little personal cost. Make sure to check the requirements for the country where you will be getting your captain's license as restrictions vary.
There are ways to learn to sail for (practically) free. Want to get started low key? Make sure to read our guide on how to get started sailing on the cheap.
Study related subjects
On top of gaining plenty of experience at sea, it's also essential that you hit the books. For starters, you will need to have at least a high school diploma. Ideally, you would also have a bachelor's degree in a relevant subject such as Marine Engineering or Navigation and Maritime Science. If you can study at a specialized marine academy then that's even better and could make it easier for you to get a job later down the line. Alternatively, look into taking classes at your local university or college.
As well as getting your formal qualifications, you might want to swot up on topics to do with navigational software, chart reading, ship safety and maritime mechanics, among other things. Doing your own study will help to give you a good start when it comes to gaining your captain's qualifications and should make you feel more confident as you're building up your sailing experience. You could also read maritime magazines to stay abreast of new changes in the industry, or alternatively look for trusted sources on the internet.
Get qualified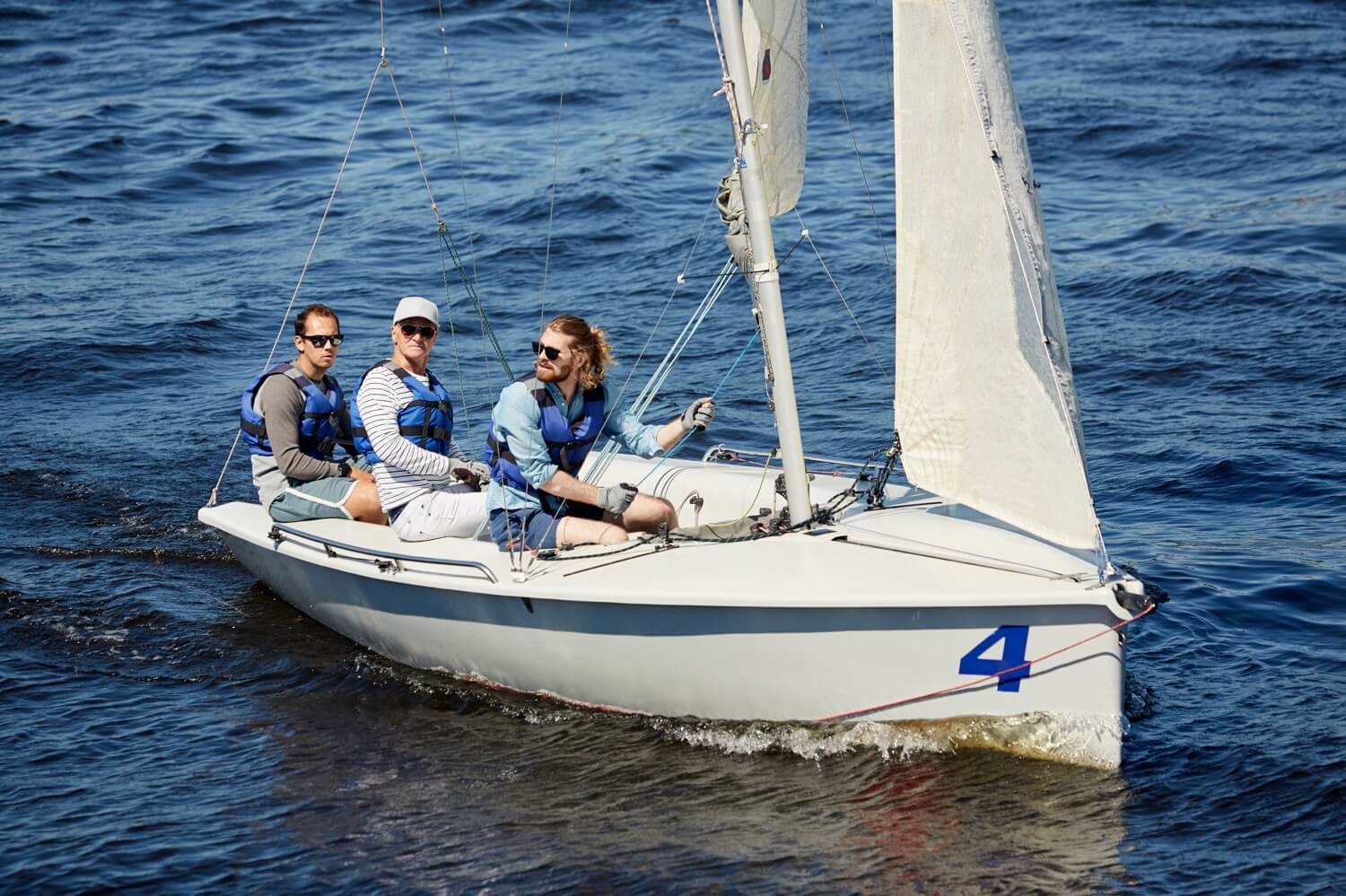 Once you have built up enough experience and ticked off all the entry criteria, you can apply for your captain's license. Again, the process will vary according to the country where you are applying so make sure to double-check the details for your place of residence. You will also need to decide which level you are going for - usually divided between Inland, Coastal and Ocean qualifications, as well as the number of passengers and the size of the vessel.
To pass the requirements and be granted a captain's license, you will need to make sure you have evidence of your experience at sea and evidence of any courses you have taken previously. To apply for a yacht captain's license in the US, there are some extra criteria you will also need to fulfill including a physical exam, background check and three character references. Similarly, you will need to take a drug test and have a certificate for First Aid & CPR.
Find out how much a captain's license cost here (previous article).
Make your CV stand out
If you want to become a yacht captain, you will also need to take another look at your CV - or make a new one! This is crucial in order to put your best foot forward when applying for jobs. Your CV should be tailored to the positions you're applying to, which means highlighting transferrable skills, any relevant qualifications and your sailing experience so far.
The basics of good resume writing still apply so make sure that the document is formatted clearly and contains no grammar or spelling mistakes. Use formal language and put your most relevant experience first. All in all, your CV shouldn't be more than two pages long. You want to be able to hand it over to the busiest captain and have them skim read it and decide immediately whether or not you're right for the job. Few captains will take the time to read a lengthy, convoluted document.
Don't forget, if you've done any roles that used similar skills like engineering, navigation, communication-heavy roles or working on board a ship of any kind, these can all help to boost your CV in your applications. Internships, Gap Year experience and volunteering all count, as long as they're relevant. It can be helpful to include a professional-looking passport photo or headshot too.
Nurture contacts in the industry
One of the easiest ways to get immediate experience as a yacht captain and become one yourself is to make contacts in the industry. As with many roles, networking is key. If you have any existing acquaintances or friends in the industry, this is a great place to start. At the same time, you can approach captains for the first time and still make contacts who may be useful down the line.
The aim is to establish a connection with a captain that will lead to them recommending you for a job. If you're going to be talking to yacht captains, try to make the effort to look professional. The individuals you talk to could be extremely busy, so you need to get your point across as quickly as possible and leave a good impression. That being said, you might catch someone on a good day in which case be friendly and stay and have a chat - this could be your first job interview.
How approachable captains are will really depend on the type of yacht you're hoping to work on. Superyacht captains are likely to be far more stringent in their requirements and demand a higher level of professionalism than other captains, for instance. This is largely because the passengers on board will have different expectations from their captain and crew. This could also affect what it is like to work on that vessel so bear this factor in mind when you're networking.
Look for relevant jobs
To secure a position as a yacht captain, you will probably need to demonstrate that you have at least 3+ years of professional experience. It is extremely rare that anyone will trust you with a yacht without experience above and beyond the requisite 360 days.
So how do you get experience? Ideally, you should try to find a role directly linked to the management or operations of a ship or yacht. Working in a hospitality position will not be enough to convince your future employer you are capable of being a captain. Instead, try to look for roles like third mate, second mate or deckhand and work your way up.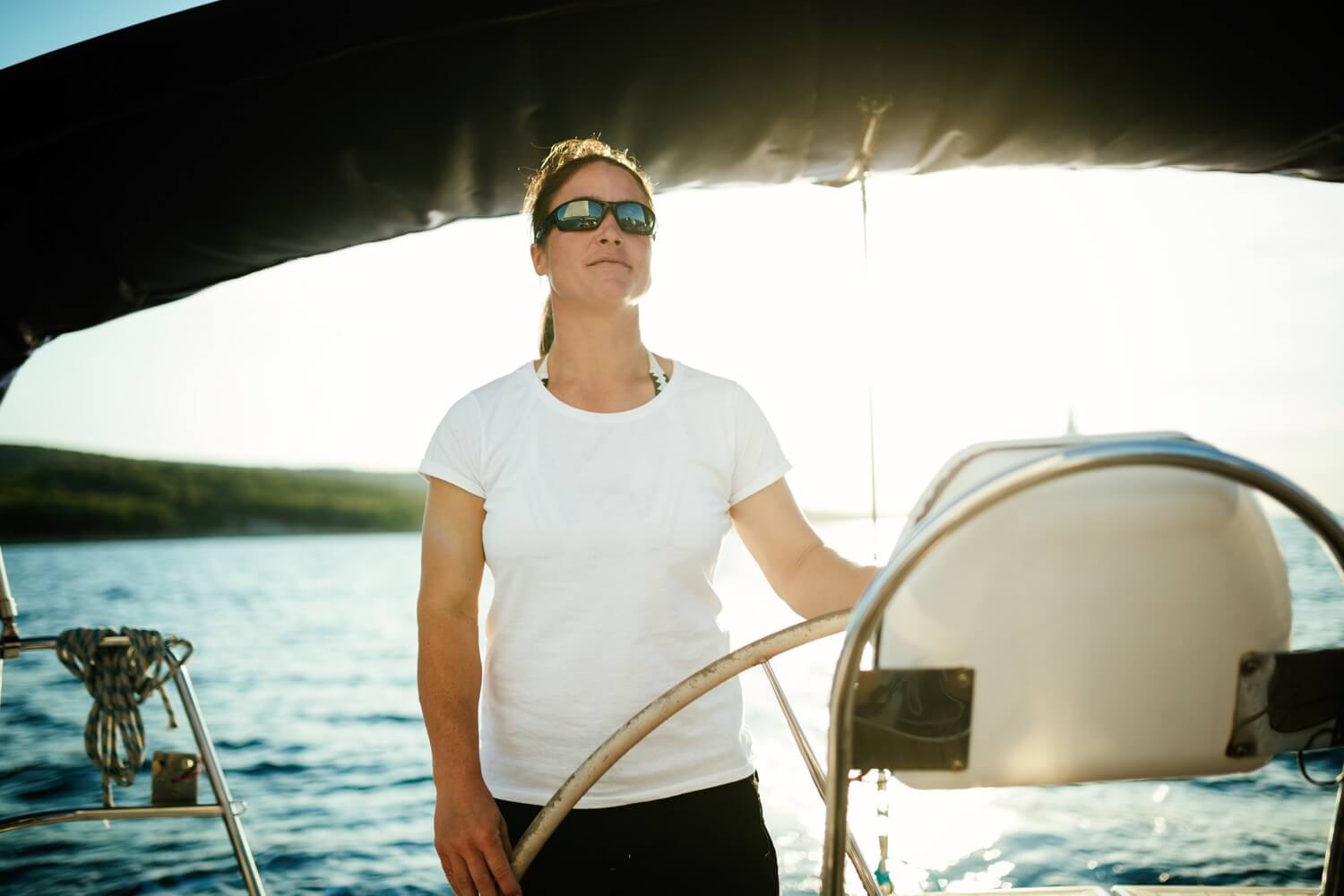 Some places to find jobs include:
Online job sites
Sailing and yachting forums
Local ports and marinas - dockwalking, talking to crew and captains and enquiring about open positions
Boat shows
If you can't find a position in which you can assist the captain, it's enough to get an entry-level job and go from there. This is fairly common and you can gain valuable experience from being on board and observing others. There is nothing to stop you approaching the captain or first mate and explaining your end goal, asking to spend some time learning from them. Everyone has to start somewhere!
Assess your finances
On your journey to becoming a yacht captain, you will also need to be strict about your finances. You will have to make sure that you have enough funds to cover a pre-test training course, exam fees and license processing fees. These costs vary considerably and can reach upwards of $2,500.
Similarly, if you're struggling to secure a job and are traveling regularly to find new networking opportunities, there can be a lot of hidden costs that mount up. If you're not careful, you could be out of pocket before you've even begun to apply for a license.
The easiest way to get around this is to try and get as much of your commercial experience as possible in a paid position, even if it is not your first choice. Bear in mind that simply by being a deckhand on a local ferry, you could gain valuable experience and days at sea. It may not be as glamorous as you initially imagined but it is one important step towards achieving your end goal.
Stay on top of changes in the industry
It is crucial that you keep learning, even after you've achieved your qualifications and even secured a job. The best captains stay up to date with new developments in navigation and safe sailing and there's always more to learn. Try to avoid getting complacent and keep doing your own study.
This is especially essential if you're going to be working or traveling internationally as you are likely to encounter different and changing conditions. Whether it's unpredictable waters or customs restrictions, yacht captains have to be aware and ready for every eventuality. As a captain, you will have people relying on you and that responsibility should not be taken lightly. Stay alert and stay curious, before and after you have your license.
Persevere
If at first you don't succeed try again.
This is true for achieving most things and becoming a yacht captain is no different. If you're looking to become a commercial captain or work on a private yacht, it is unlikely you will be able to walk straight into a job. Similarly, there may be barriers to you passing your exams or getting your license.
In every eventuality, the important thing is not to give up. Often, new captains struggle because of lack of experience. If this is your problem, you can gain more experience by working on a yacht where you can work closely with the captain. You will learn a lot and if you're willing to put in the work, you should be able to work your way up to being a captain. Enjoy the process, always keeping your end goal in mind.
Becoming a yacht captain takes commitment but the benefits can be huge. You will have the chance to have control of a yacht and spend your time sailing the seas, with the chance to see the world from one of the most beautiful vantage points. With these steps, you can start working towards becoming a yacht captain immediately. Good luck!
Did you find the answer to your specific question?
👍

0
👎

0