How Much Does it Cost to Transport a Sailboat? (Road vs Crew)
When you've found your dream boat, but she's a thousand miles away, what can you do? Or if your job takes you to a new location and you can't bear to leave your baby behind? What if you're going from one coast to another?
Sending your boat by land costs from $1.50/mile to $3.50/mile, depending on the size of the boat and direction you are traveling. This doesn't include costs to get the boat ready. For short-distance moves, generally a minimum flat fee is charged.
Hiring a delivery captain will cost $350-$450 per day, plus expenses. Depending on the delivery distance and size of your boat, you may need additional crew at $150-$200 per day, for example with large ocean cruisers.
There's a lot of variability, but we can help you narrow it down to get you a better ball park when you have more specific information.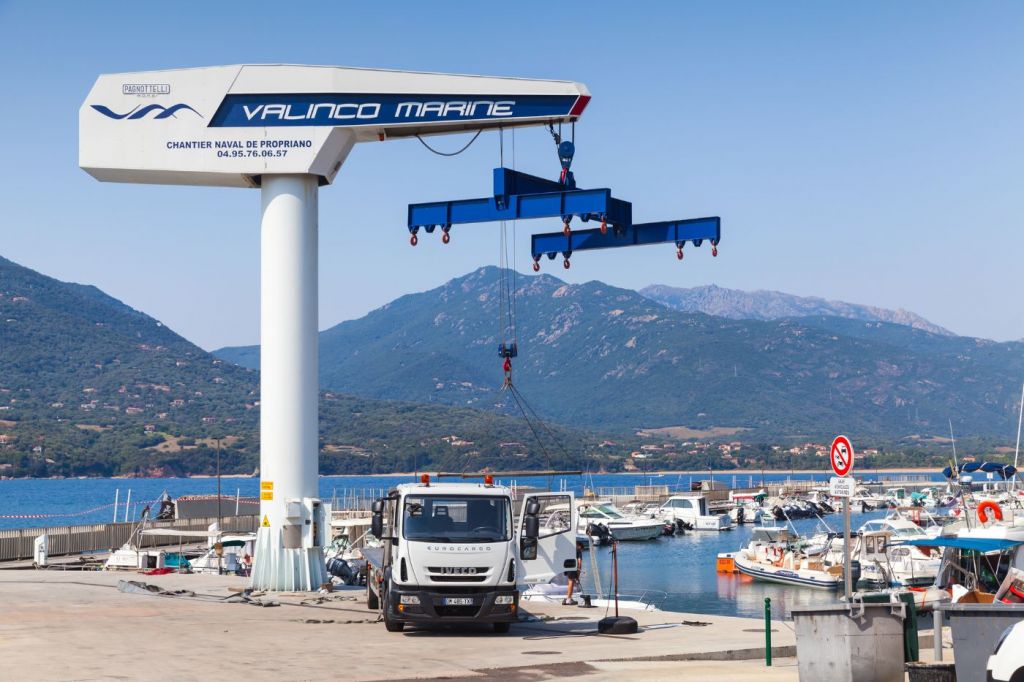 By Land or By Sea?
Does trucking your boat or sailing it make the most sense? That depends on a few factors, including:
Length of the trip.
Size of the boat.
Readiness of the boat to sail.
The beginning and endpoints of the trip.
Your comfort moving the boat or hiring someone else to do so.
The first boat I bought was about seventy miles from where I wanted her. I'd hoped to sail her, but I had concerns about the boat being ready to sail and about my own skills taking it "offshore" to her new home. My definition of "offshore" has changed since 1996, but I trucked the boat because I wasn't ready to take her myself and I knew she needed more work before sailing outside protected waters.
Moving a boat from coast to coast is expensive and time consuming. But sailing a boat from coast-to-coast will cost much more if you can't take the time to do it yourself. You've got thousands of miles of sailing and the Panama Canal to transit. The canal alone can add thousand dollars to the cost with transit fees, line handlers, and other expenses.
Big boats are easier and safer to take offshore for a quicker passage, but a small boat may just be easier to get trucked. Unfortunately, you've got to explore the options and get quotes to decide which is best.
But if you can sail it yourself, it can be a fantastic experience. For my last boat purchase, I sailed 1,100 miles from Florida to New England with a bunch of friends, and it was a great time that none of us will forget.
Trucking Your Boat
A boat on a trailer needs to comply with road limits to be hauled around the country. The cost-driving factor is the beam of the boat more than the length. Longer boats tend to have more beam and there are upper limits, but the beam drives most quotes.
As boats get larger, they generally exceed beam limits before length or weight becomes a limiter. Some states limit maximum tow lengths to thirty-five or forty feet.
This discussion is for the U.S., but the laws of most countries will be within similar ranges thought the specifics can vary. So consult local laws and regulations along your entire route.
Beam Limits
Under 8.5', any boat can be trailered without special permits. From 8.5' to 10' you need a permit, and over 10' is an "oversized load" and will require more permits and possibly an escort vehicle. 14' beams require even more permitting and escort vehicles. Over 16' is considered a "super load" and may require road closures, police escorts and other extreme measures.
The width of the boat will affect permitting by state, and costs may vary. Be very clear about whether the quote you receive includes all the permit fees or if they will be extra. Most boat shipping companies will quote by the beam of the boat, with some variability if it is exceptionally tall or heavy.
Height Limits
The typical height limit for moving is 13.5' to 14.5' and varies by state. East coast states have lower limits, and the lowest limit your boat passes through is the one to comply with.
Height limits will affect deep draft boats since the keel will need to be removed. A boat with five feet of freeboard and an eight foot draft will need to have the keel removed. Once it's on a trailer it will be over 13.5' with the keel on.
Preparations to meet eight limits must be thorough. You don't want to forget about that winch that sticks up 10" from the cabin top, because a low bridge will not.
Shipping Preparation
If height is a concern, preparation can become expensive. Keel removal and reinstallation can add thousands to the job. Removing winches and other cabin top hardware on boats near the height limit also adds more time and labor.
As much fuel as possible should be removed to minimize fire risk, and water tanks should be drained. The trucking company will make a recommendation on shrink-wrapping and covering, but if done should be done by professionals. Any covering could be exposed to several days of travel at sixty mile-per-hour speeds, so it needs to be tougher than a regular winter cover.
Delivery Over Water
If you're moving up or down the coast or buying a boat from far away but connected by water, bringing the boat home on her own bottom may be the most cost-effective way to do it. Whether you hire someone or do itself, it will take both time and money, but doing it yourself will be cheaper.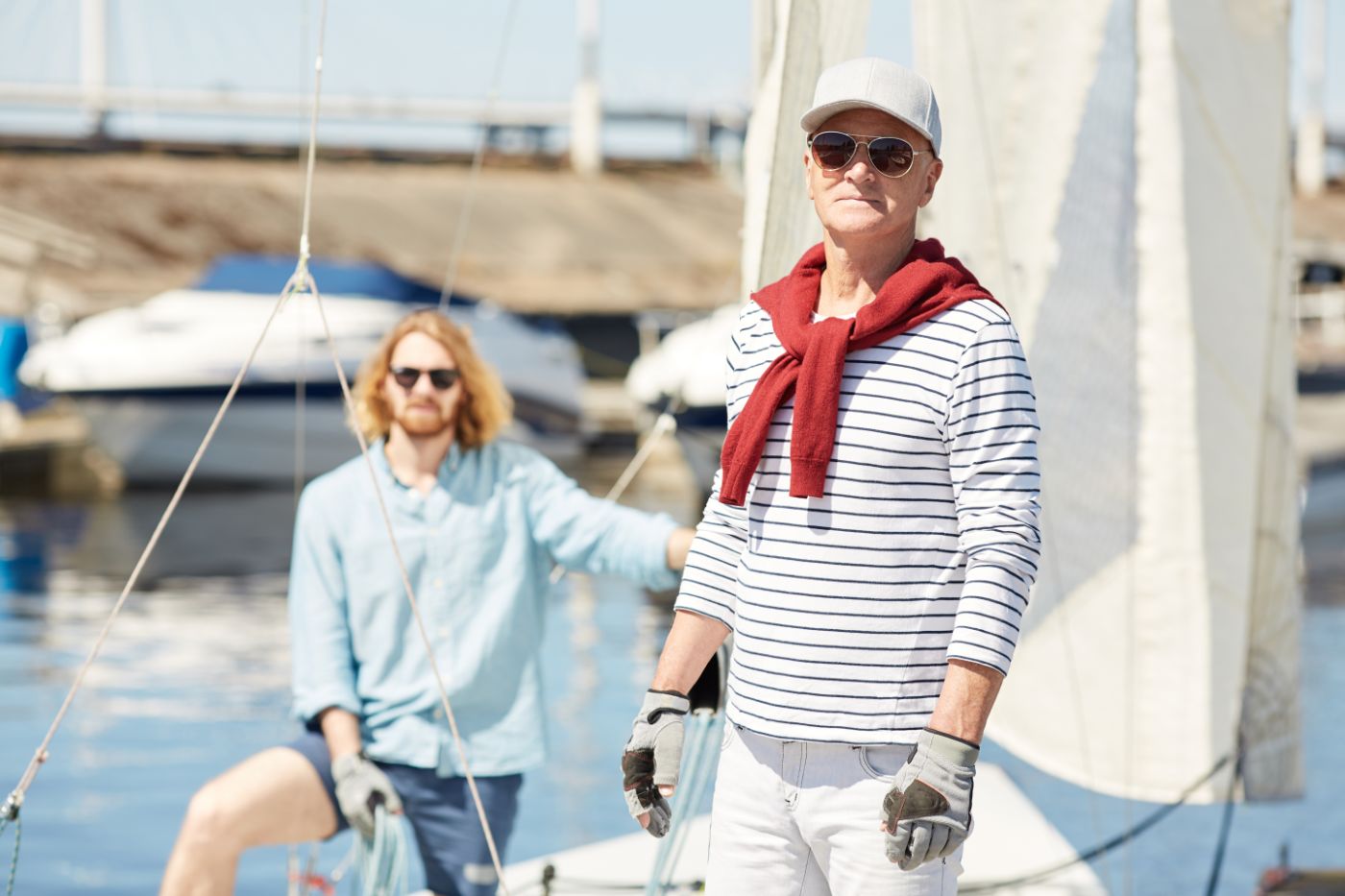 Hiring a Captain and Crew
If you don't have the time or the skill to bring your boat to its new home yourself, you can hire a delivery crew and skipper to move the boat for you. We mentioned the daily rates for these skilled sailors, but there are other expenses to consider.
Crew - most delivery captains don't want to make long, nonstop deliveries single-handed. Bringing a boat up the inter-coastal waterway, a solo skipper will stop for the night. But offshore you need watches and more people on board. Discuss the delivery approach and how many will be needed. A quicker offshore trip may be less expensive than a longer, shorthanded coast-hopping solo delivery.
Travel - your boat is making one-way trip, the delivery crew is not. Plan on one-way transport back to the spot of origin for all crew, or even a round-trip ticket if you hire someone who isn't near your boat.
Preparation - Most professional captains are loath to jump on a boat and go without inspecting it for safety equipment, functioning systems, and general seaworthiness. Expect to pay for some time getting it ready if you can't do it yourself, and some expenses related to getting the boat ready if it is not. This may be more if it's a new-to-you boat that you have never sailed.
Lay Days and Weather Days - if unsafe weather arises, your delivery crew will not leave a safe port, or may head in to one. This is not unexpected and unreasonable, but plan on this and discuss this. The skipper will have nothing else to do while weather-bound working for you and will expect to get paid.
Expenses - you will be charged a reasonable per diem for food and other living expenses whether or not the boat is moving.
The big advantage of a professional delivery is you don't have to do it. It can take some time to bring a boat from far away at sailing speeds, and you may want a little vacation time left when your new boat arrives!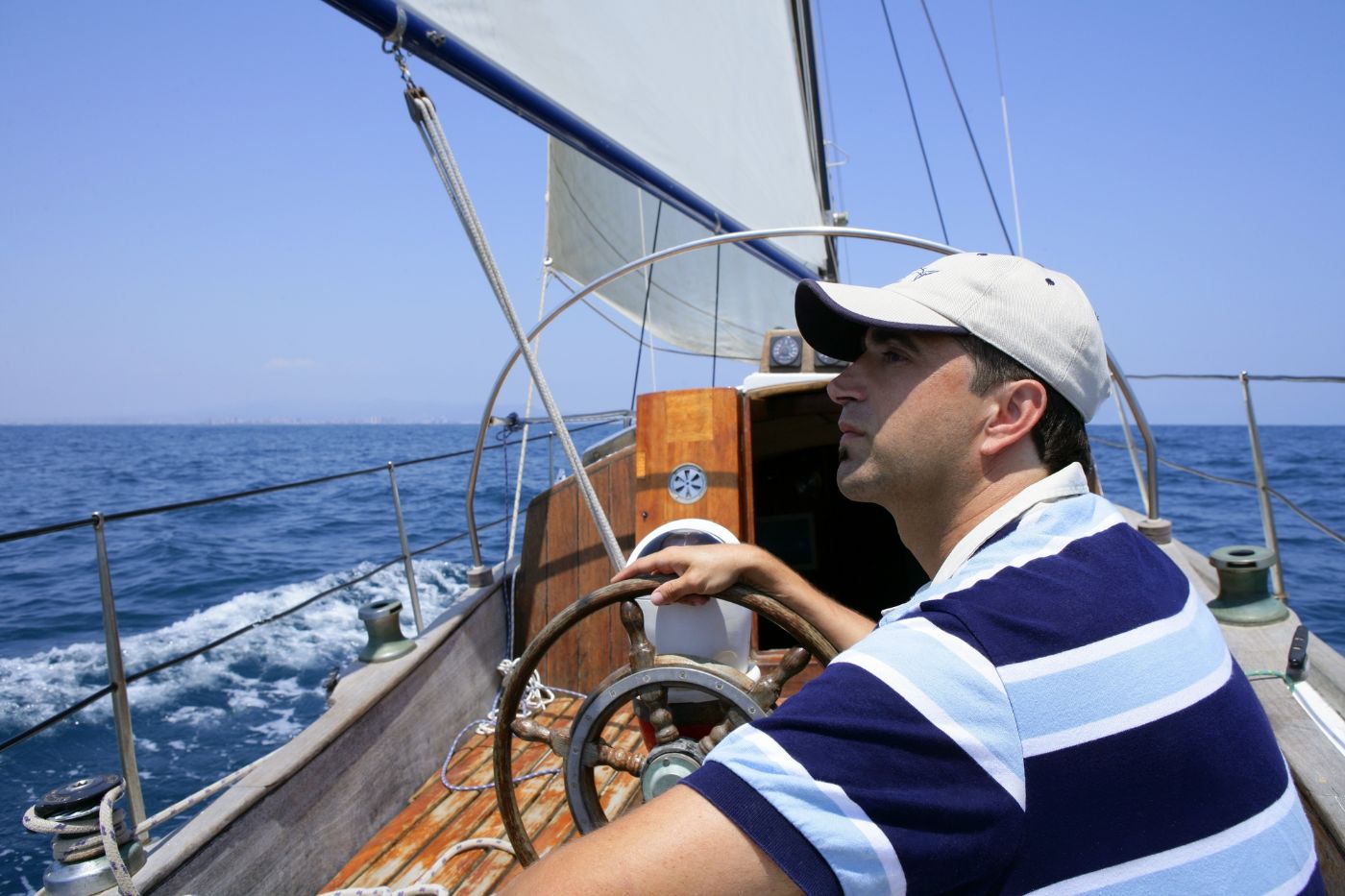 Bringing it Yourself
The most cost-effective way to transport a boat is to move it yourself. If it's a shorter coastal trip, all you might need is a couple of friends and a cooler with sandwiches and drinks. If your boat needs to move more than a day's sail, you must plan for a few things, including:
Time to make the delivery. Not just the travel time, you need to have more time blocked in for weather. You can't assume your planned date won't be a dangerous weather day. You need a window at least twice as long as the trip could take, since bad weather patterns sometimes take a few days to move through.
Time and money to prep the boat. Before you take a boat on a long trip, you need to make sure it is ready. This is more of a challenge with a new-to-you boat since you don't know it well.
More hands. If you've got a delivery longer than a day, you probably want a friend or two along to help you stand watch.
Travel expenses to the boat (or back from the new location). Not only for you, but it's not unreasonable to pay for your crew since they are helping you.
Did you find the answer to your specific question?
👍

4
👎

2