How Much Does it Cost to Dock a Boat for a Year?
Before buying your first boat you probably want to know how much it will cost you each year. So did I, so I checked hundreds of slips, and here are the numbers I came up with.
How much does it cost to dock a boat for a year? An average sailboat costs between $800 - $1,800 per year. The price depends on location, season, and length of the boat. On average, a dock slip in the US costs anywhere between $12/ft per year to $240/ft per year, with an average of roughly $50/ft per year.
Renting a spot at a marina is called 'renting a slip' or 'renting a berth'. But there are other types of berths available as well, which can save you a lot of money.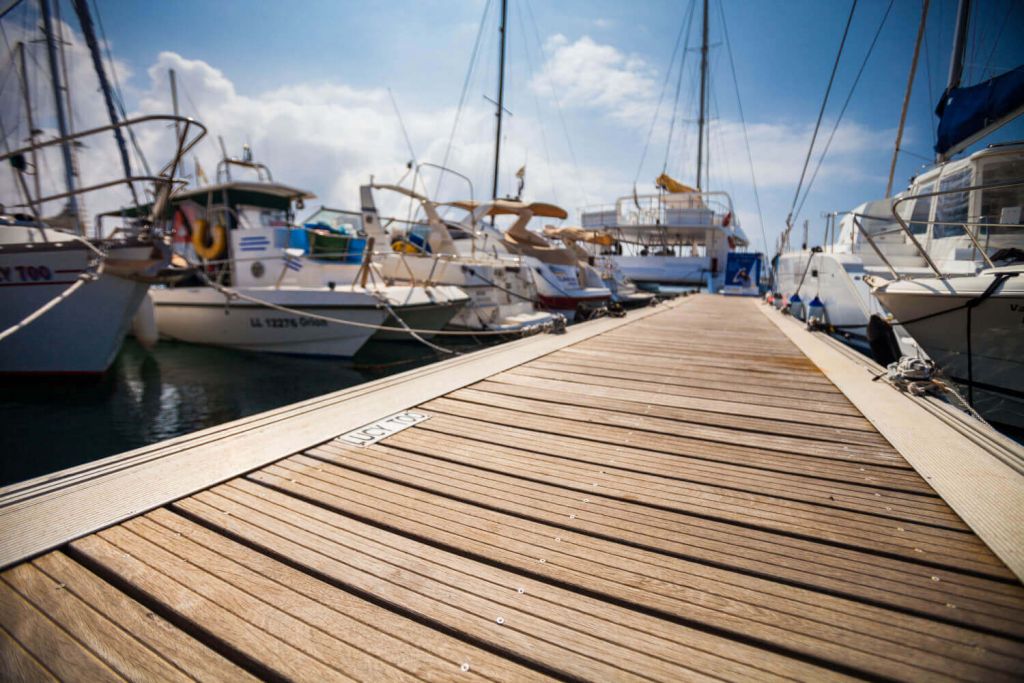 Slip Cost for Different Locations (USA)
In this article, I'm talking about the cost of annual/seasonal slips. Marinas give you a discount on year-round slips. So these prices are only applicable if you get yourself a permanent spot.
All prices are based on boats with a length between 24' - 72' (7.5 - 22 m) since that is what most people have.
The average slip cost in different U.S. locations:
Regular docking slips in the US range from $12 - $50/ft per year.
Prime locations in the US cost between $120/ft per year to $240/ft per year.
One of the most expensive marinas is Marina del Rey, which can cost from $192 - $384/ft per year.
Canada is cheaper, with a prime Toronto dock location running at $102/ft per year.
Transient moorings in the US seem to average at about $20 - $45 per night, regardless of length.
Annual mooring rates seem to average at about $80 - $250 per year, regardless of length.
| | Regular anchorage | Regular dock | Prime-location dock |
| --- | --- | --- | --- |
| 24' | $150 | $288 | $2,880 |
| 32' | $150 | $800 | $5,120 |
| 40' | $250 | $1,280 | $7,200 |
| 48' | $250 | $1,920 | $9,600 |
| 72' | $250 | $3,600 | $17,280 |
Regular docking slips are simple berths in small marinas. Their location is remote, in small towns along the entire coastline. Most of these marinas don't have premium services and don't provide access to popular sailing waters.
Prime locations are larger cities and bays, like San Fransisco Bay, Los Angeles, Florida, or San Diego. These marinas offer lots of premium services and provide access to the most popular coastal sailing waters.
Some popular marinas have long waiting lists, and they want you to give a waiting list deposit. Marina del Rey charges about $150.
Also, add another $25-50 deposit for your security key and car parking card.
Catamarans are up to 20% more expensive to dock (because they take up more space).
Renting a mooring in low season can be up to 70% cheaper. Not all marinas have high and low seasons, but many in the Meds do, for example. But they're cheap for a reason: sailing just isn't as great that time of year there.
So the cost depends on the type of spot you plan to rent. In some situations it makes sense to rent a simple anchorage, and buy a small boat to get there, saving you money on marina fees. As you can see below, a cheap anchorage saves you a lot of money, and if you're in a more expensive location, you could easily earn back the cost of a new dinghy within 1-2 years.
How much does it cost to own a sailboat?

Read our complete sailboat ownership cost guide for a complete overview of all the ownership costs and the purchase cost of a new & used sailboat.
Slip Costs in Other Locations
Slip costs in the Mediterranean are on average higher since it is a very popular and crowded area.
Slip costs in the UK are on average slightly higher.
Greece annual fees are between $75 - $175/ft per year
Croatia annual fees are between $160 - $350/ft per year
Italy annual fees are between $100 - $440/ft per year, averaging at $4,500 for a 32' yacht.
France annual fees are between $50 - $450/ft per year, averaging at $4,500 for a 32' yacht.
The Mediterranean can be a lot more expensive because of how popular it is. Especially the French and Italian Rivieras and Croatia are expensive areas.
The more you go east, the cheaper it gets (apart from Croatia, which is getting high on its own supply I guess).
However, some countries, like Greece for example, have a lot of anchorages and cheap or free moorings. Not a lot of marinas there. So if you plan on going there on holiday, you should be okay.
The world's most expensive marinas are in Monaco: a slip there costs you anywhere between $9,000 - $43,500 per month. Wait, it gets even crazier: during the Grand Prix, rates increase to $17,750 - $100,000 per month!
Things To Consider When Picking a Mooring
Travel time: how long are you willing to travel each time you want to take her out? Location makes all the difference in price.
Docking or mooring? If you like peace and privacy, perhaps an anchorage or water mooring is the best way to go.
Accessibility: is the mooring always accessible or just at certain times of the tide? The latter can reduce your costs a lot.
Some marinas are owned by yacht clubs and require you to become a member. That can become quite expensive quickly.
Types of Berths
There are different types of berths available. If you don't know the difference between mooring and docking it can get quite confusing quickly.
Mooring is a permanent anchor spot on the water. Your boat is attached to a single point on the seafloor, using an anchor (or anchors) that are fixed to the seafloor or a buoy. So you leave the anchors behind when you leave. You have no direct connection to the land, so you have to use a dinghy or other small boat to get to your sailboat.
An anchorage is simply a designated place for boats to anchor, using their own anchors and nothing more. Here you also don't have access to land.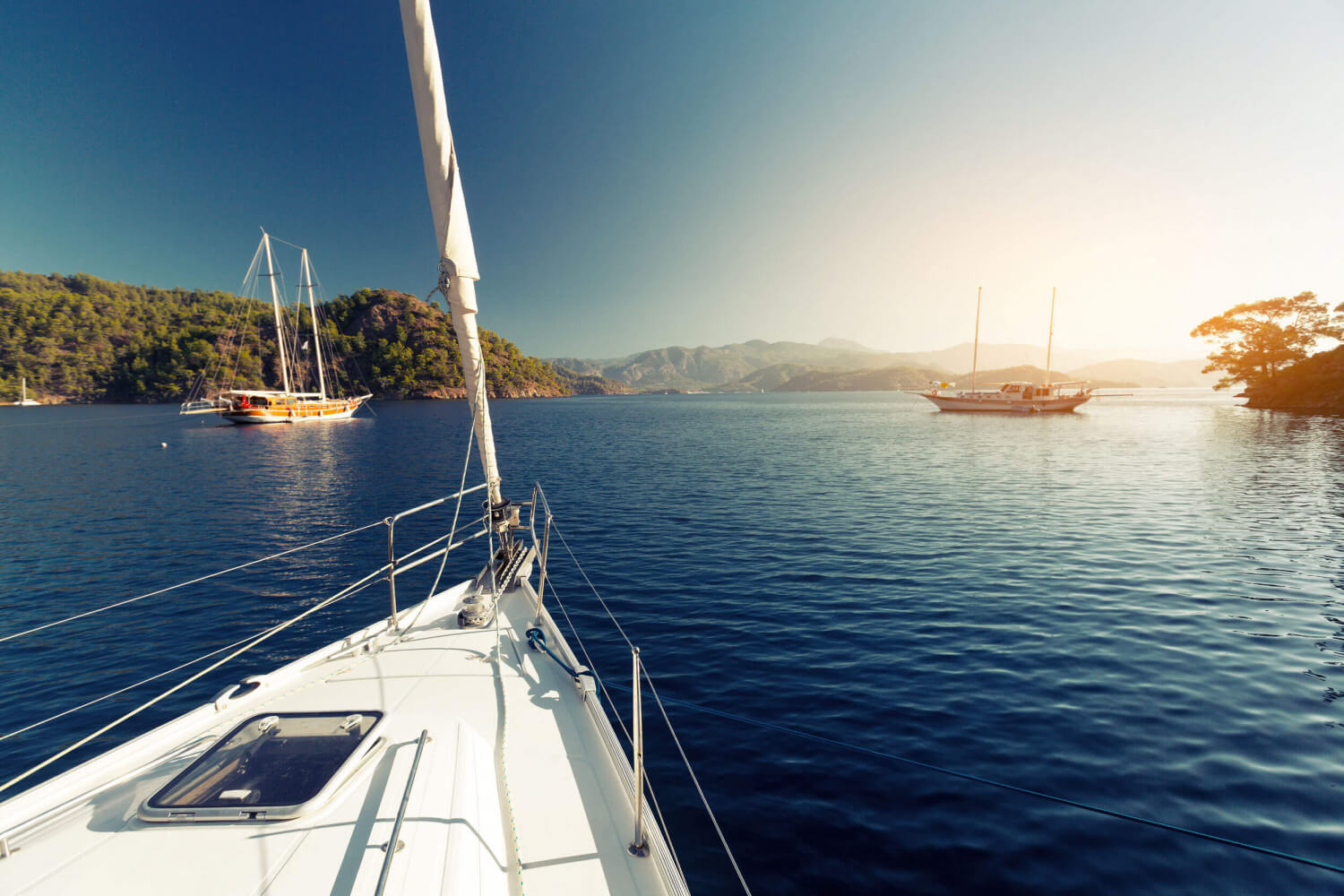 Docking is tying up your boat to an allocated spot on the shore, allowing you access to land. With docking, you don't use any anchors, but instead, you use lines and fenders.
You dock at a marina, which has berths or slips. A berth is the designated spot for your boat. So it's sort of the parking space for your boat.
Permanent mooring is a slip reserved for you for the entire season. Transient mooring is rented on a per-day basis and is more expensive.
The difference between mooring and docking is the location of the anchorage; a mooring is offshore and docking is directly next to shore and gives you access to land.
What's the difference between mooring and anchoring? The difference between a mooring and an anchorage is the means of anchoring. A mooring uses anchors available at the location. An anchorage doesn't have any infrastructure; you need to use your own anchors.
Liveaboard slips
Liveaboard slips are more expensive - A LOT. Some marinas charge a flat fee on top of the rent (anywhere up from $350). Others just double or quadruple the rent of the slip.
For most marinas, the number of liveaboard slips is very small, and waiting lists may vary anywhere between 3-7 years.
What's it like to live on a sailboat?

Interested in moving onto a sailboat, but unsure whether it's for you? William has written a great article on 5 Things to Consider Before Moving onto a Sailboat.
Advantages of Annual Slips
You can either reserve a slip for an entire season, or make use of transient slips, which just means you rent per day, week, or month, and not per year. This gives you the freedom to hop from marina to marina, which is great if you are on holiday, or living aboard, but it can get quite expensive.
Generally, it is about 3-4 times more expensive to use transient slips.
So, if you plan on sticking around a particular area, reserving a slip is your best option. If you want a prime location, you have to place your reservation in time. Permanent slips tend to be popular and you may end up on a multi-year waiting list.
Premium services
Some slips have winterization included in the price. This means the marina will haul out your boat at the end of the season, clean it, and store it (probably on a rack or trailer). You can also do this yourself and save a lot of money. Winterizing a boat can be done for a couple hundred bucks yourself. Expensive marinas can easily charge up to $2,000 for this service.
Other premium services are security, pilotage, docking assistance (allowing you to short-hand a larger yacht), shops and cafes, maintenance, gas station, and so on.
Buying a Slip
If you want to be done with it, you could also simply purchase a slip. Some marinas have a sublease system, so the marina doesn't own the slip, but another owner does. This means there are plenty of slips for sale. I can't really give you a number, because the price depends on so many variables, and also just the reason that the owner is getting rid of it.
But it can be interesting if you plan on having a boat a long time, and have some money at hand.
Related Questions
How much does it cost to maintain a small yacht? A good rule of thumb is 10% of the original sales price. Most small and mid-sized yachts will cost you about $2,000 - $4,000 to maintain, and an additional $1,000 - $2,000 to winterize. Cleaning can add another $500. This gives a total maintenance cost of roughly $5,000 per year.
How much does a small dinghy cost? A small dinghy costs about $4,500 new. Second-hand, they can be had for a couple of hundred dollars and up. A small inflatable boat can cost you anywhere from $200 - $3000. This is the cost without an engine.
Did you find the answer to your specific question?
👍

38
👎

2