5 Hidden Sailing Gems in Russia No One Talks About
Russia may not be the first destination you think of for sailing but there are plenty of hidden gems throughout Russia that are ideal spots for sailors in the know. These destinations offer adventurous sailors challenging and varied conditions, as well as plenty of cultural interests at every stop.
Though sailing in Russia is generally less popular than in the UK and other nations, there is a wide range of stunning sailing destinations to be found if you know where to look. From the Black Sea Coast to the icy and remote Lake Baikal, Russia offers an enormous wealth of affordable and secluded sailing spots that can be a brilliant choice for sailing enthusiasts looking to explore somewhere a little bit different. But before we dive into my five hidden gems (with loads of pictures), let me first explain why Russia.
Why I Went to Russia
I've noticed a tendency for people to be put off traveling to Russia, largely thanks to negative portrayals of Russian people and Russian culture in the media. It was exactly this image that made me want to travel there, to understand the reality behind the myths built into popular culture. In my experience, the majority of people I met during my travels were hugely welcoming and seemed genuinely excited to meet someone who had taken the time to explore their country. I was invited to go into museums and galleries for free, I was given samples of local food to try in restaurants and offered plenty of vodka.
Inside Knowledge
My trip was made that much easier by the fact that I traveled with one of my closest friends who grew up in Kazan. As a result, I had the benefit of someone who could speak the language and had friends and relatives who could show us the best spots and help with bureaucracy. At the end of this article, I go into a bit more detail about navigating Russia, including hiring a Russian-speaking agent. If you don't know anyone in the country and you are hoping to travel further afield, outside of Moscow and Saint Petersburg, I recommend exploring this option.
Read on for our favorite hidden sailing gems and see for yourself what Russia has to offer.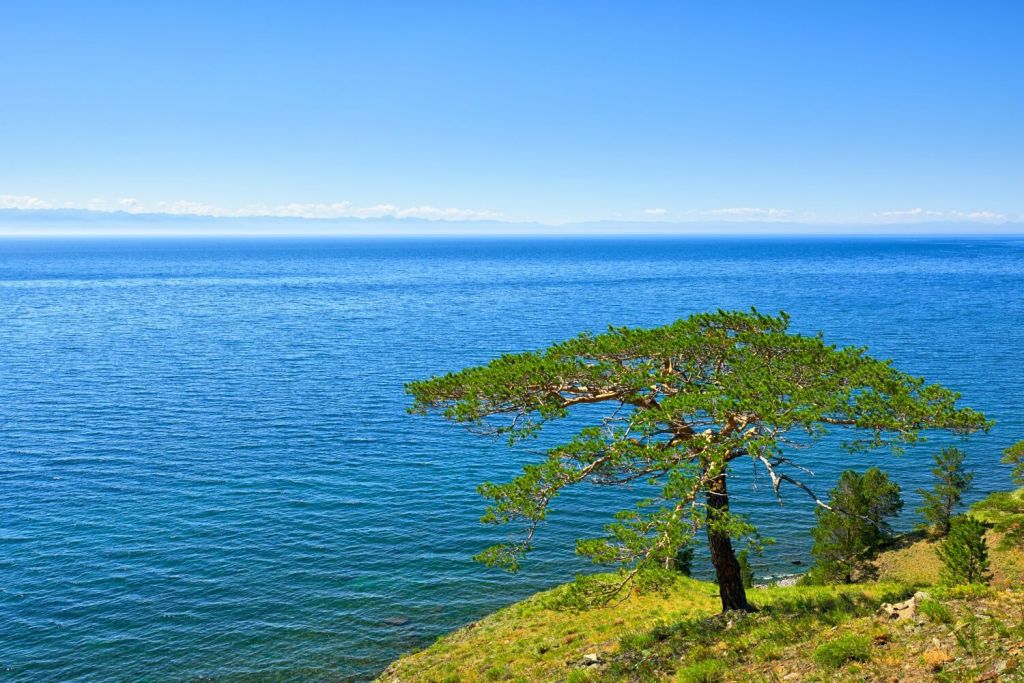 Lake Baikal
The deepest lake in the world measuring over 5,000 feet deep, Lake Baikal is an incredible destination for adventurous sailors. Thanks to its isolation in the heart of Siberia, the lake is a unique evolutionary island with almost 80 percent of its species not existing anywhere else on the planet. Particular highlights include the Baikal seal, the only freshwater seal species in the world, whose origins are still the subject of debate. The Baikal Ecology Museum near Irkutsk exhibits some of the highlights to be found on the lake to give you more details during your trip.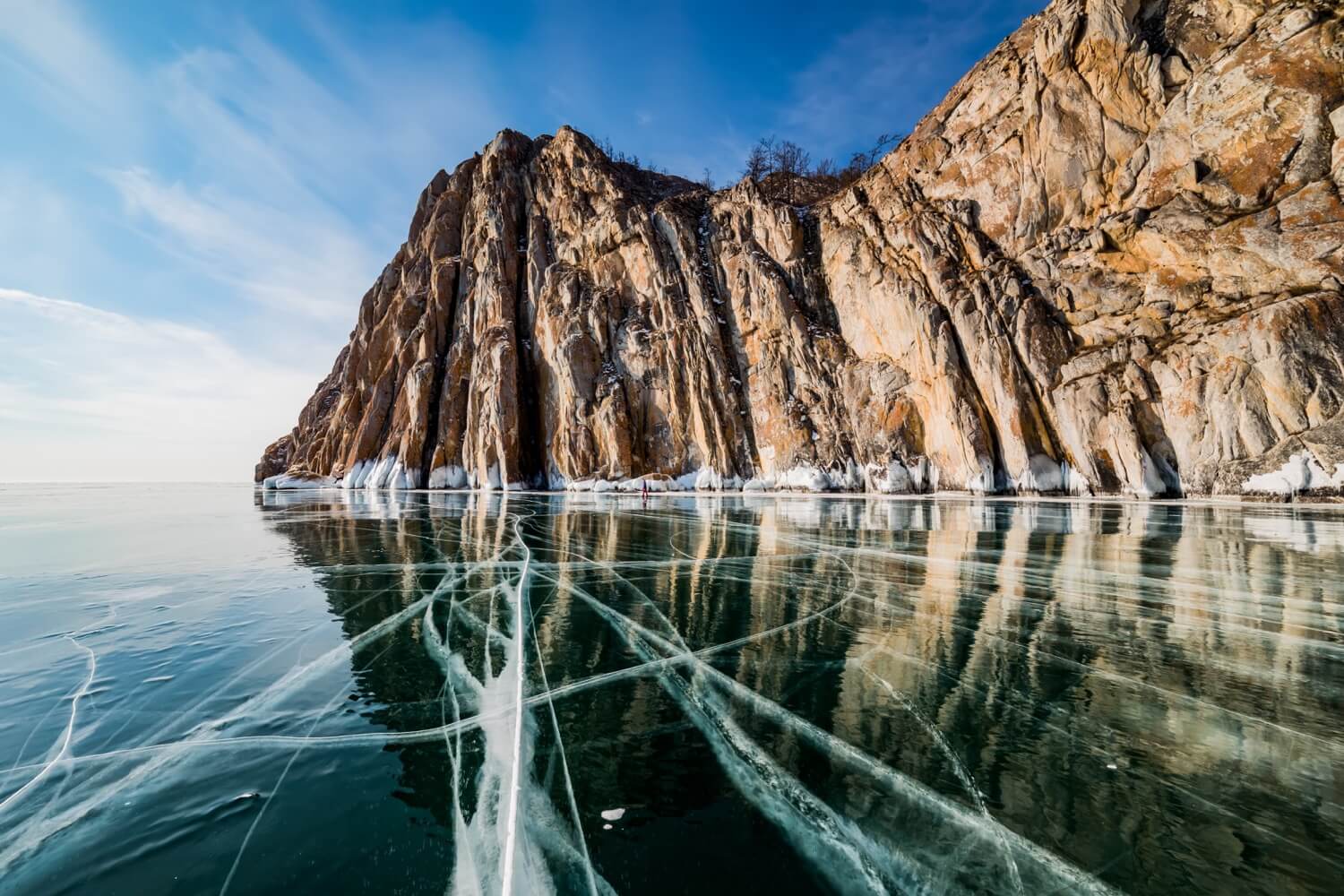 Baikal Lake is the largest lake in the world by volume, containing an estimated 20 percent of the world's unfrozen fresh water. The mountains surrounding the lake and rising over 2000m high include extinct volcanoes. If you make the journey to Siberia, you will be greeted by stunning, unspoilt scenery. Strong winds and empty water makes it a perfect location for cruising.
Cultural highlights include the Tsagan Zaba marble cliffs where you'll find rock drawings estimated to be over 2500 years old. Similarly, Olkhon Island, the only permanently inhabited island on the lake, is home to a range of sites of religious and historic importance.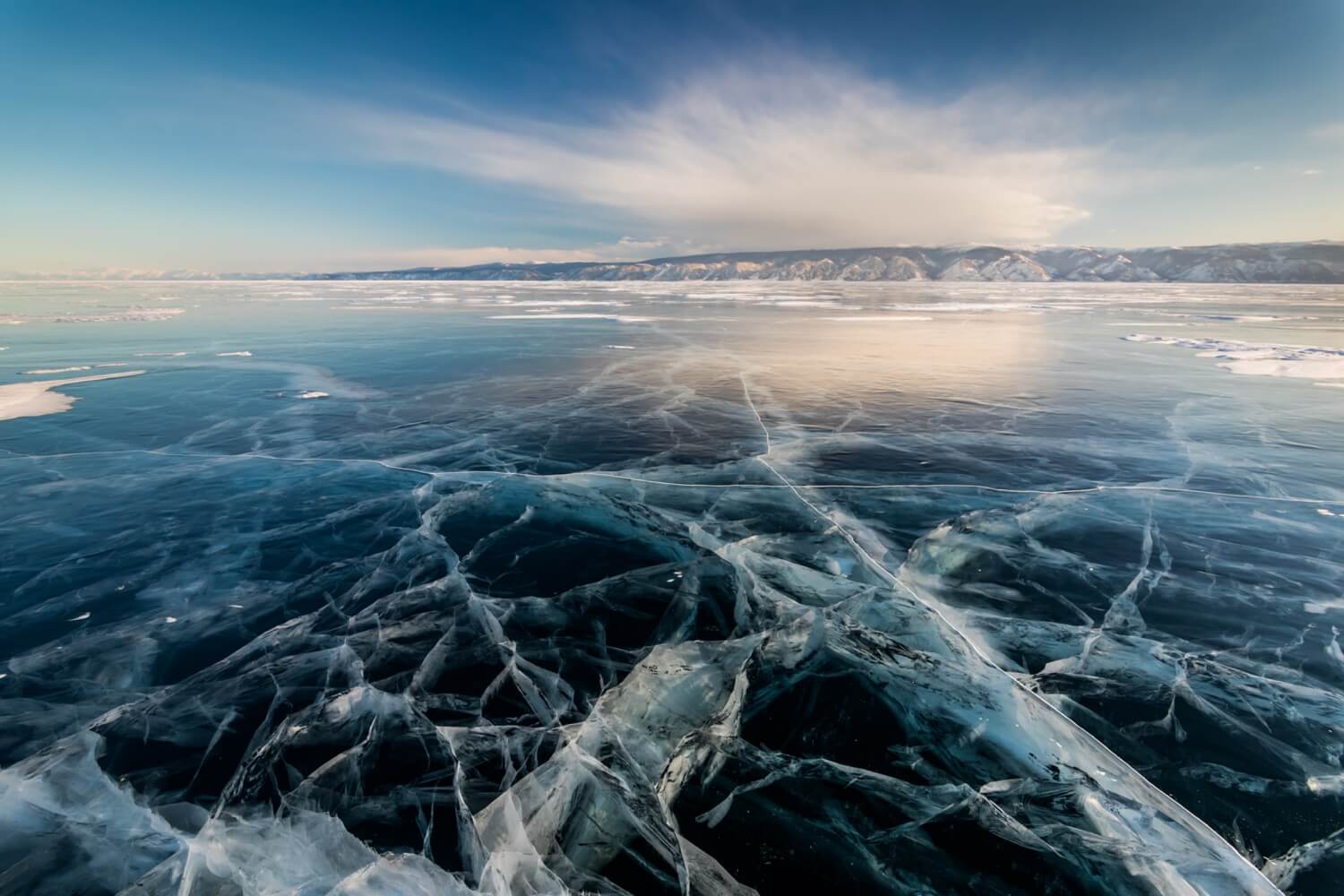 As well as conventional cruising, Lake Baikal is a popular destination for ice sailors who travel there during the long winters to race along the smooth ice on the surface of the lake. Speeds can reach a mile per minute so it takes a special kind of adrenaline seeker to take part. Just one unexpected gust of wind or a hole in the ice made from a seal can send you skidding across the ice or into the frigid water. If you prefer your water thawed, be sure to plan your trip for the summer months.
Kamchatka and the Kuril Islands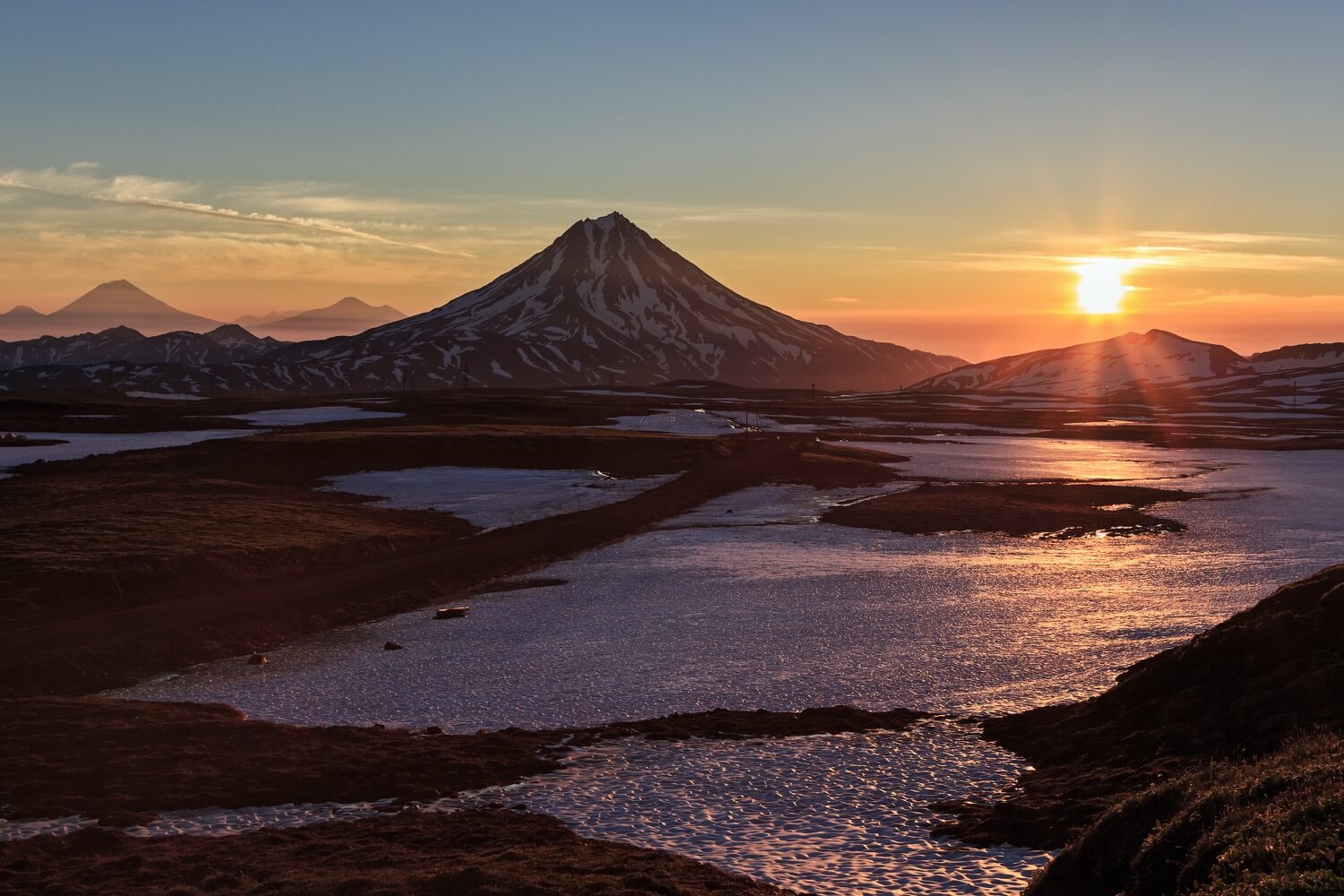 Located in Russia's Far East, Kamchatka offers an entirely different kind of sailing. The Kamchatka peninsula is flanked by the Pacific Ocean and the Sea of Okhotsk and has a coastline dotted with bays, inlets and fjords. Cruise along the east coast to the Kuril Islands, home to several active volcanoes including Ebeko, Fusa and Chikurachki. These sleeping giants have been known to occasionally spurt ash over visitors but it's still possible to scale them on quieter days.
Some stopping places to reward you for your hard work on the water include natural hot springs dotted throughout the region. Here, drinking the water is said to bring good health. Russkaya Bay on the east coast is a natural channel, cut into the coast for 8km, which offers a secluded spot to moor and explore some of the coastline. This destination is perfect for keen hikers as there are vast, pristine habitats to explore. Depending on the season, you can also hire kayaks or even go skiing.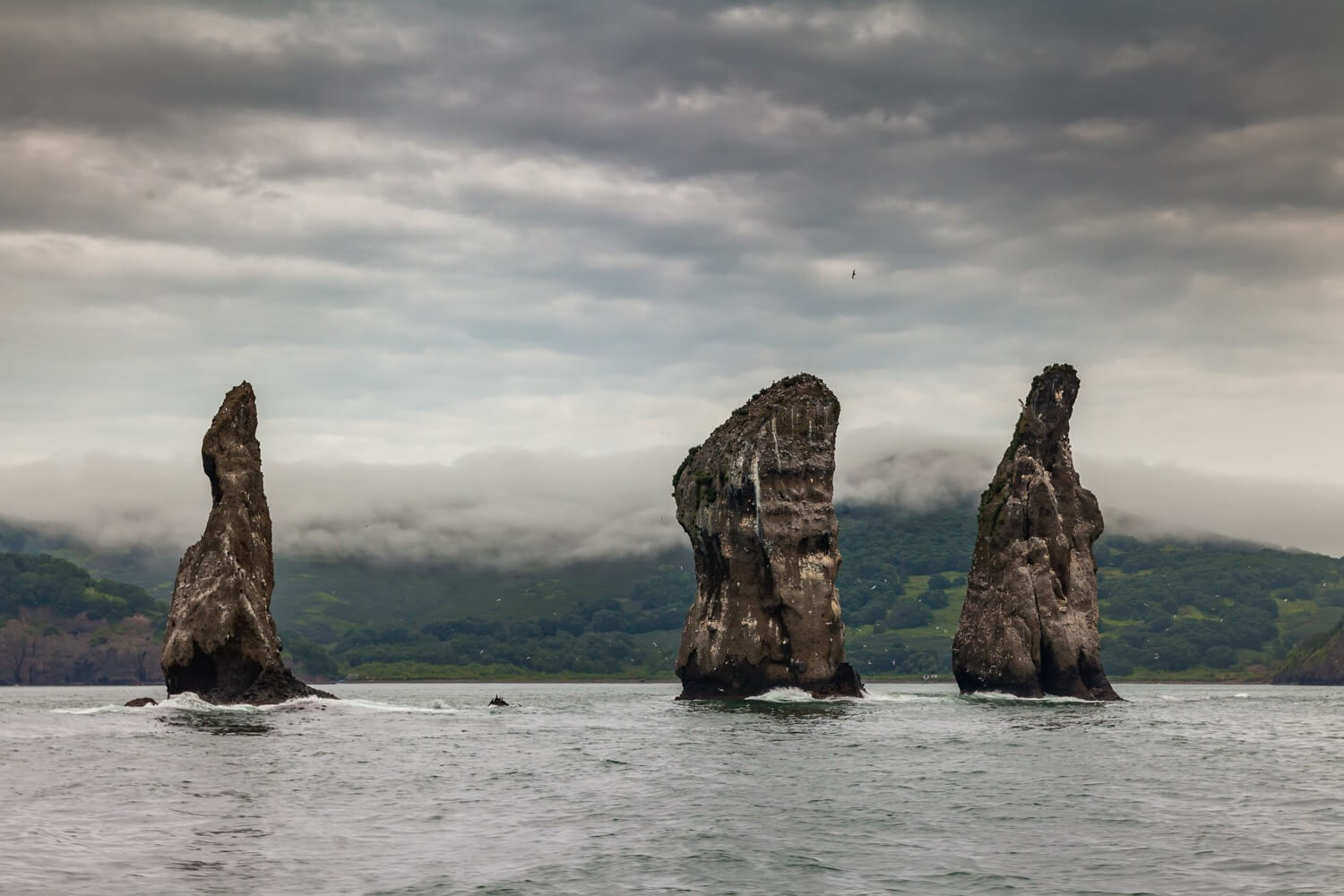 This region is fantastic for sailing undisturbed by other boats; you will be among only a few thousand visitors who journey to the region each year. The endless scenery including forest, mountains and coastline is enough to satisfy any nature lover. Wildlife to watch out for include Northern sea lions, brown bears, and if you're very lucky, lynx. Kamchatka is also home to half the world's population of Steller's sea eagles. It is even possible to sail south from Kamchatka to Hokkaido and the northern islands of Japan if you're in the mood for an even bigger adventure.
Sochi and the Black Sea Coast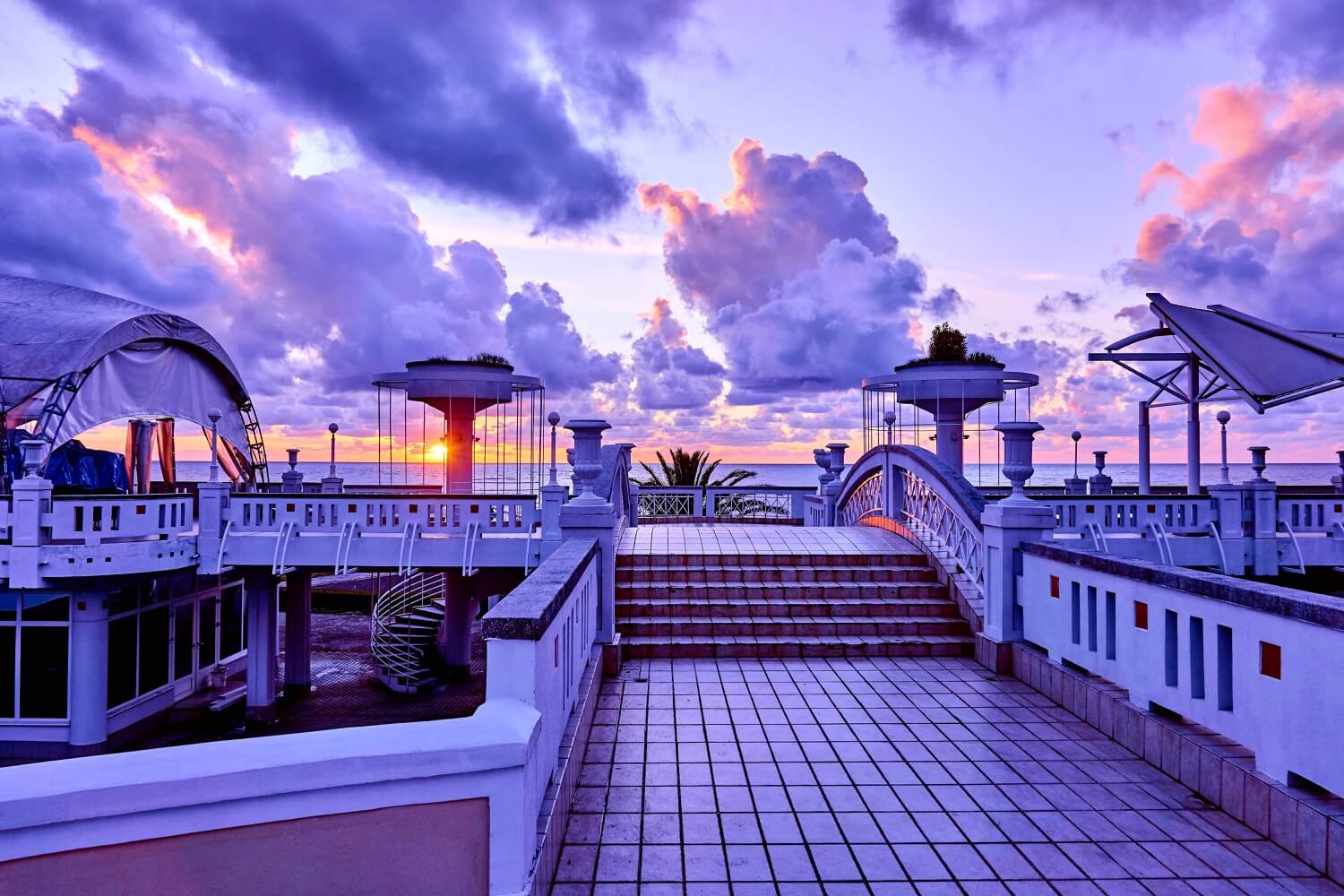 Known as the summer capital of Russia, Sochi is a hugely popular resort city on the Black Sea Coast. Home to the 2014 Olympic Winter Games and Paralympic Winter Games, as well as being a host city for the 2018 FIFA World Cup, the city has seen a lot of investment in recent years.
Estimates date the settlement of Sochi as far back as 400,000 years ago and Akshtyr Cave is thought to have been inhabited around 40,000 BC. You can visit the site and learn about the archaeology of the region. Outside the city, there are also a wide range of hiking opportunities where you can discover the region's mountains, waterfalls and even a hidden 10th century Byzantine temple known as Loo Temple.
If you're visiting the port of Sochi, Sochi Yacht Club is open to visiting boats and provides shelter and good facilities. Sochi port also has facilities but Sochi Yacht Club is generally a higher standard with multiple water taps along the quay and electricity plugs. Fuel can be arranged at the Sochi Port or the Sochi Yacht Club, along with repairs. Some regions along the coast of the Black Sea restrict sailing at night so it is best to minimize cruising to daytime only. Use the evenings to soak up the atmosphere and get to know the unique culture of every destination.
From Sochi you can travel along the Black Sea Coast, stopping at the ancient ports of Sinop and Trabzon in northeastern Turkey. Trabzon is home to a 13th century church, now mosque. Watch out for bottlenose dolphins during your voyage too! Alternatively, you could start from Istanbul. The Black Sea region is rich with history and culture and by sail you can step back in time and experience it in the best possible way.
Lake Ladoga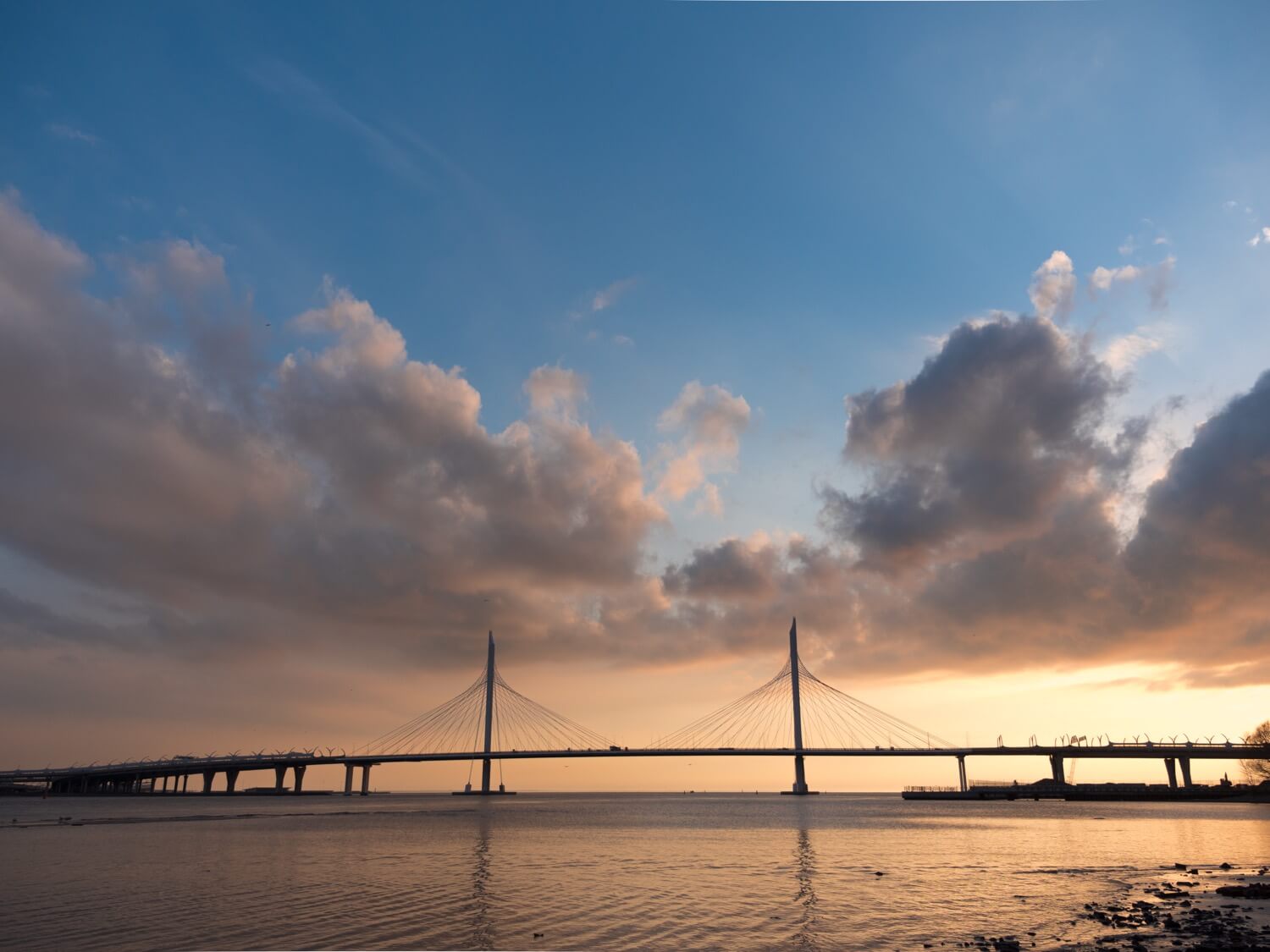 Lying 40 miles upstream from the Baltic Sea, along the Neva River, Lake Ladoga is arguably the most accessible of all the hidden gems in this list. The Neva River is busy with traffic from commercial vessels and sees more international visitors than other waterways in Russia. Ladoga is the largest freshwater lake in Europe and has many hidden bays and wooded inlets that make it a great place for sailing.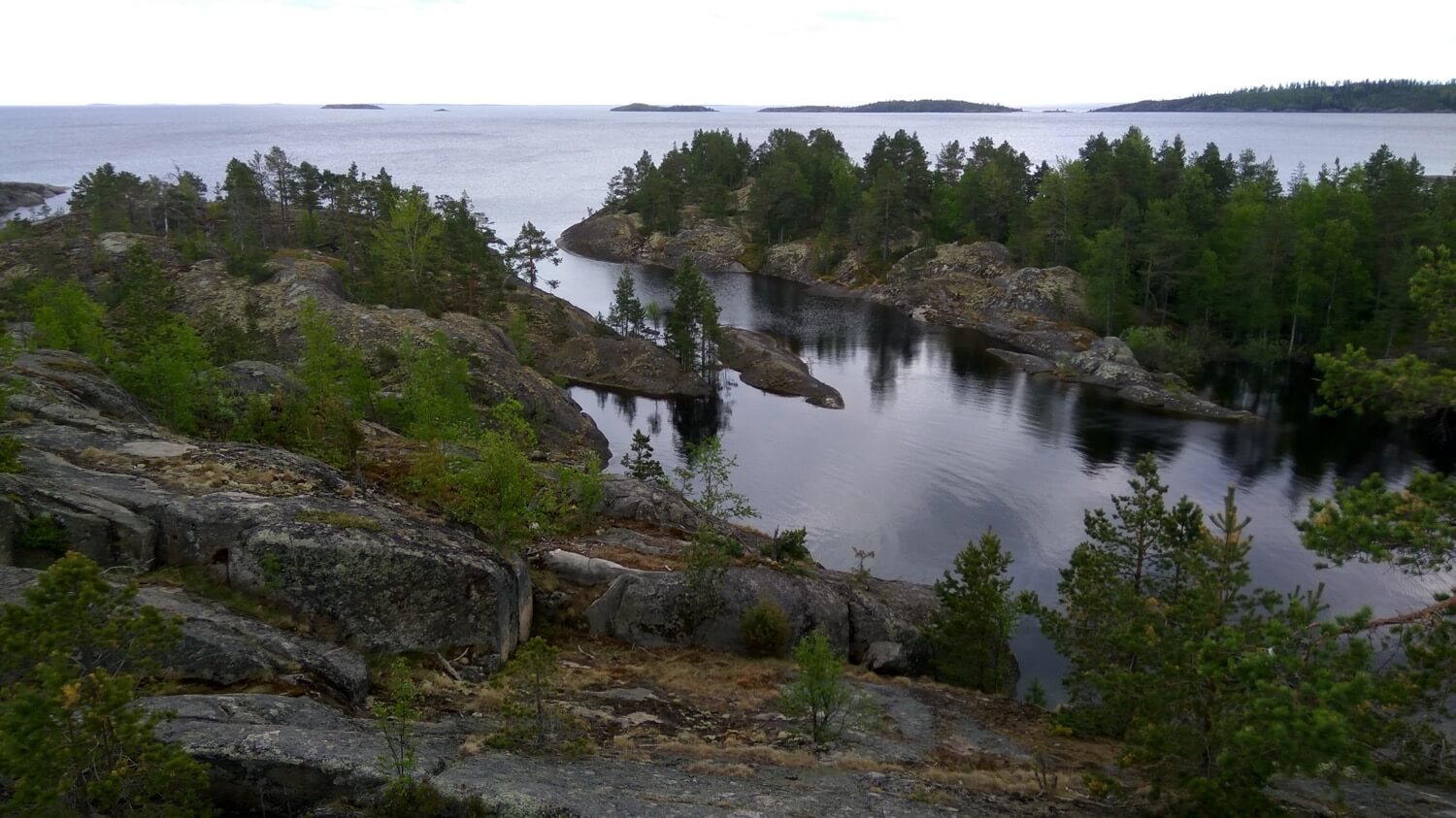 Generally, the best time to visit is the summer, with good winds and largely sunny days. Thanks to its proximity to Europe and St Petersburg, Lake Ladoga is more popular with tourists and cruising yachts. This means the customs process tends to be easier than other destinations and there are more provisions and places to eat on the shore.
Despite the increased tourism, the lake is still rich with biodiversity and the waters are exceptionally clean. Thanks to the freeze-thaw cycle of around 30 rivers that feed into the lake, as well as the granite bedrock, the water is extremely soft and free from minerals. The lake is also home to 660 islands with the northern coast covered in dense forest.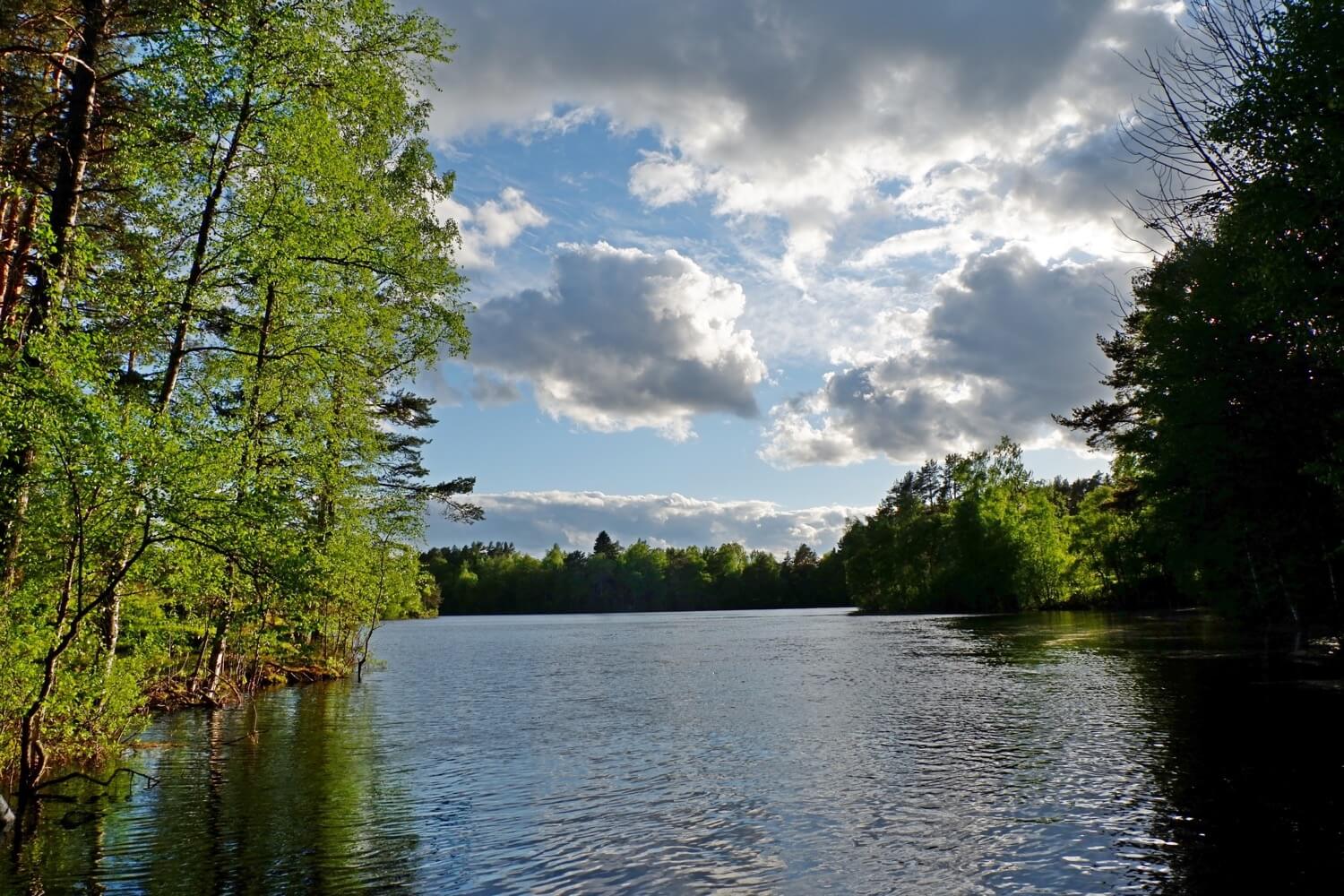 The Oreshek fortress at the mouth of the Neva is just one of many cultural sights dotted around the lake, first built in the 13th century by Swedish settlers. It has since changed from the original wooden structure to a reinforced stone fortress. Similarly, the island of Valaam in the northern archipelago is worth a visit, home to Valaam monastery that was built in the 14th century. Valaam is still a spiritual retreat for some Orthodox Christians.
Caspian Sea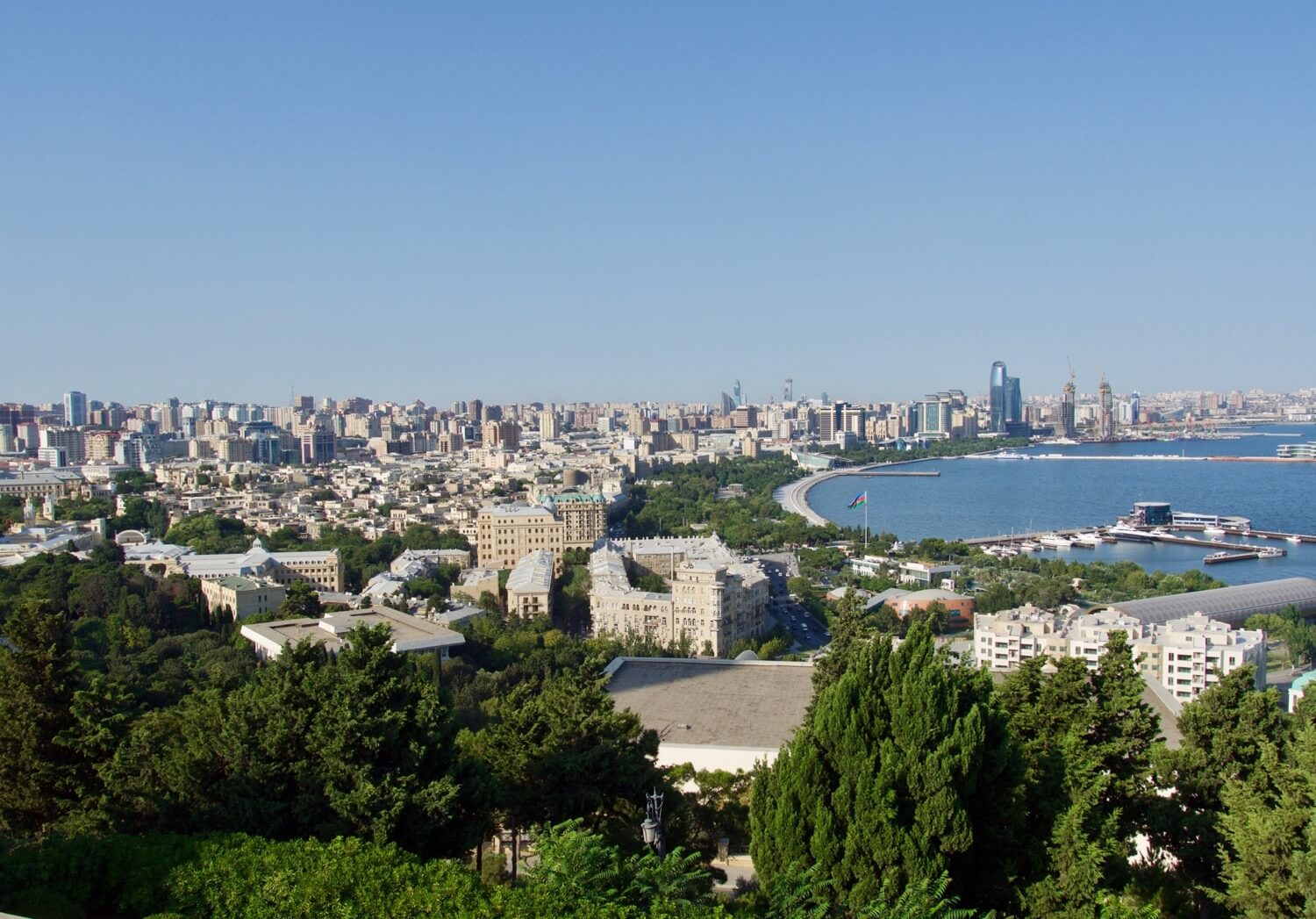 A hugely evocative destination, the Caspian Sea is slowly becoming more popular as a sailing destination but the vast majority of traffic still comes from commercial shipping and ferries. A new project between Russia and Azerbaijan is looking to increase nautical tourism in the area but despite this, it is largely unknown to international visitors.
A sailing trip to the Caspian Sea can involve visits not only to Russian sites but also to historic ports in Georgia and Azerbaijan. This destination is only now becoming more open to intrepid explorers and you will have to plan your trip carefully, taking into account shifts in political and legal requirements. The south Caspian Sea is currently listed as a no go zone by the US government so travelers should be wary of venturing into contested waters.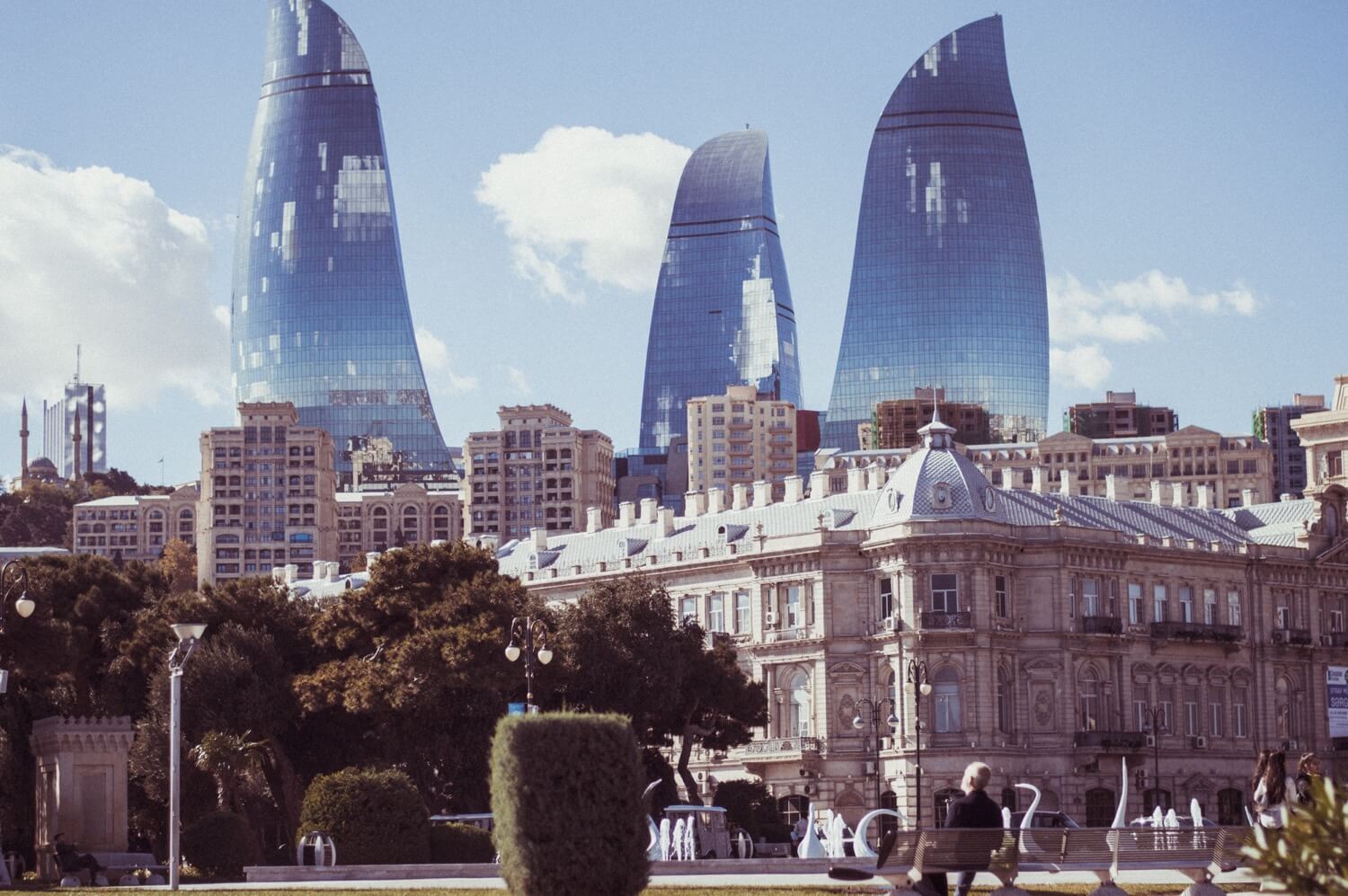 However, along the Russian and Azerbaijani coast, there is a host of cultural wonders to offer inquisitive visitors. Baku, the Azerbaijani capital, and Aktau, capital of the Mangystau region in Kazakhstan are among the biggest and busiest destinations on offer.
Political and bureaucratic restrictions aside - which you would need to check before traveling - you can travel between the Black Sea and the Caspian Sea using Russia's extensive and enormous network of inland waterways. It is possible to sail along the Don River, through the Volga-Don Canal and into the Volga River, eventually reaching the Caspian Sea. This is a route that many commercial cruise companies take and it is navigable by yacht. Moscow can also be reached from the Caspian Sea via the Volga. Alternatively, it is possible to sail from the Black Sea up to the North Sea via the River Danube, taking you through some of the most impressive and (in my opinion) romantic cities in Europe.
Extra Travel Details
There are a few things to bear in mind when undertaking any of these sailing adventures. The biggest barrier to international sailors traveling to Russia is the stringent visa restrictions. As many of the destinations mentioned here also include travel to other visa regulated areas, you will also need to make sure that you meet the strict visa requirements for every stop.
You will most likely need a multi-entry visa to travel between ports in Russia. In order to be granted a visa, you need to have an invitation from someone in the country. This is where Russian contacts are very useful. Thankfully, books like 'The Black Sea' by David Read Barker and Lisa Borre [1] have gone as far as to provide the contact details of individuals who can help you obtain an invitation, as well as aid in navigating the lengthy bureaucracy associated with visa approval. The visa process itself is straight forward enough, it just requires a large amount of patience and organization to ensure you tick all the right boxes. If you do not have a visa before visiting, you will not be allowed entry.
Similarly, if none of your crew speaks Russian, it could be a good idea to try and find someone who does! Outside of the big cities, many Russians don't speak English and language problems can make even the simplest custom checks a major challenge. So much so that they could see you being sent home before you've even crossed the border. Having a Russian speaker will also make transactions onshore, from buying fuel to getting food, much easier.
It is possible to hire a Russian-speaking agent to help with clearance procedures and to ensure that your trip goes smoothly. This is highly advisable. Again, books like 'The Black Sea' contains useful contact information for a few reliable agents, otherwise, check in with other sailors who have made the trip.
Sailing in Russia is not for the faint-hearted; it takes determination, fortitude and creativity to sail in some of the least accessible regions of the world. One of the biggest barriers is official restrictions. However, it's precisely this aspect that makes it such a hidden gem. Very few sailors venture to Russia and you can find that you are the only boat on the water in many areas. If this kind of adventure appeals to you then Russia may be your perfect destination. Where there's a will, there's always a way.
Footnotes
[1]: The Black Sea by David Read Barker and Lisa Borre
Did you find the answer to your specific question?
👍

0
👎

0