13 Great Sailing Destinations on the Great Lakes
The Great Lakes are a hugely popular sailing destination, known for their cruising grounds and fun lakeside locations. When the temperature starts to creep up in Chicago, savvy sailors begin to turn their thoughts to days spent out on the Great Lakes - sailing, sunbathing and socializing in one of the many lakeside communities. This list brings together some of the top sailing destinations on the Great Lakes, so you can get out and enjoy them as soon as the summer hits.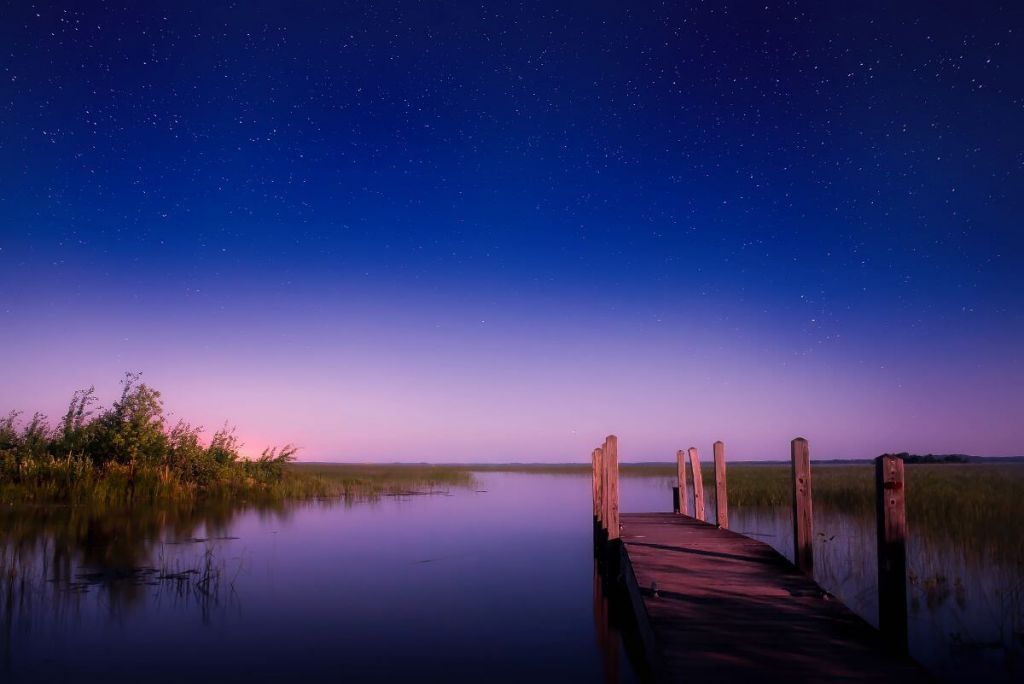 13 Top Sailing Destinations on the Great Lakes:
Read on for more details on each Great Lakes destination to find one that's right for you… or better yet, try to visit them all!
Saugatuck, Lake Michigan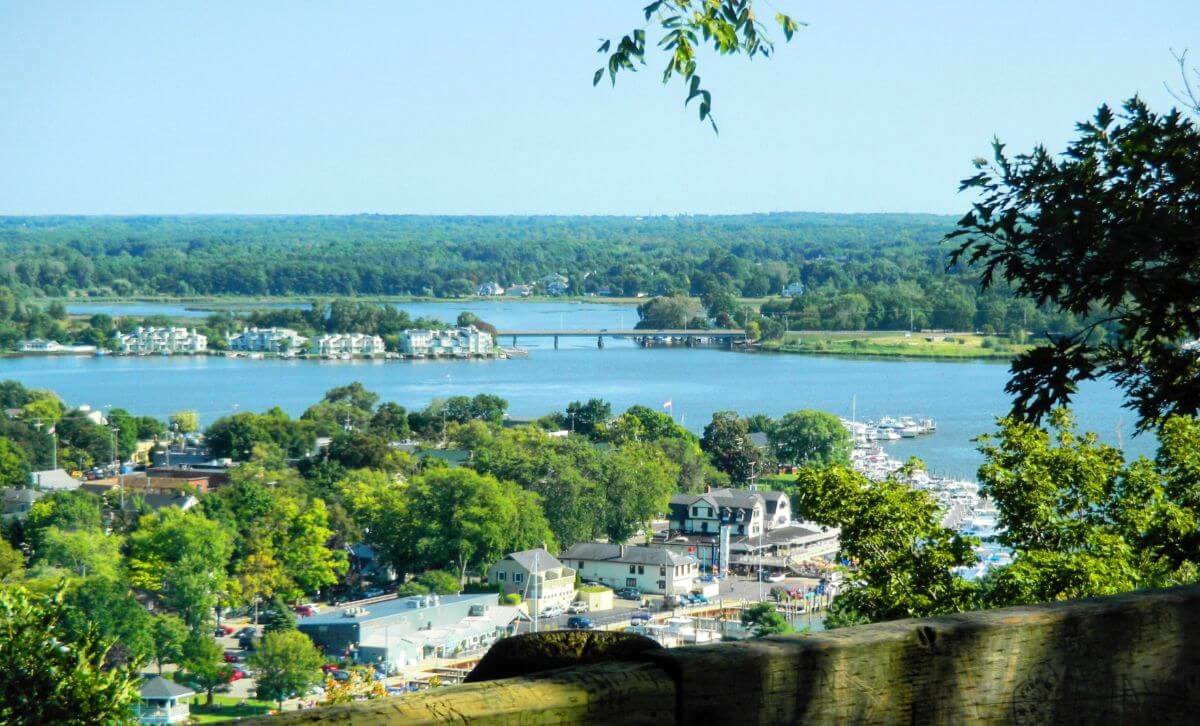 A brilliant starting point for sailing Lake Michigan. Saugatuck can be found 90 miles northwest of Chicago. The town's harbor has capacity for over 900 boats, which is enough to demonstrate its popularity as a top Great Lakes destination for sailors. From Saugatuck harbor, it's a short journey down the Kalamazoo River and into the channel, passing the pier heads and out into the open waters of Lake Michigan.
One of the main draws of Saugatuck is its natural beauty. From stunning views of Lake Michigan stretching to impressive sand dunes and long sandy beaches, this part of the lake is perfect if you're looking for a picturesque sailing experience. Hike up to Mount Baldhead or 'Mount Baldy', an easy 1.8-mile hike, and get a new perspective on the harbor. Saugatuck is also known informally by another name, the Art Coast of Michigan, thanks to the Ox-Bow School of Arts, which is linked to the Art Institute of Chicago. It also has over 30 galleries dotted around the area.
Door County, Lake Michigan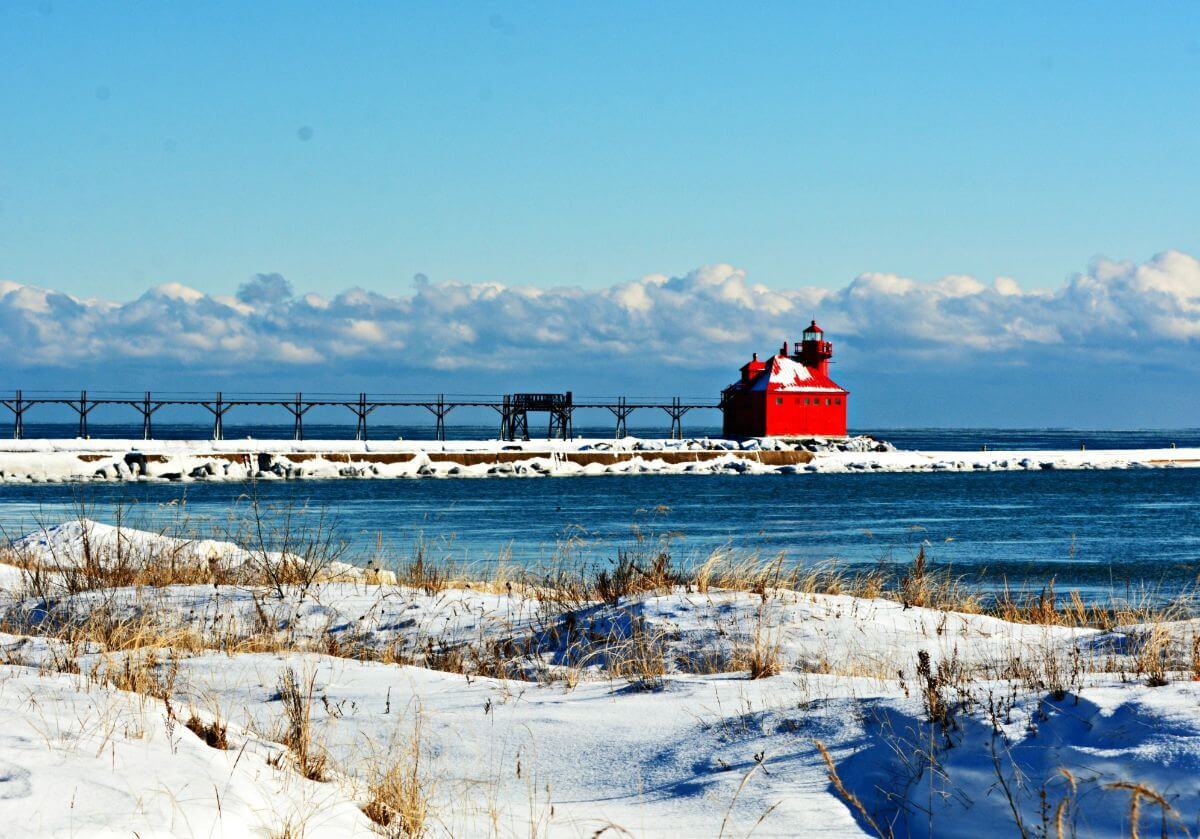 Door County is a haven for sailors, offering scattered islands to explore, on top of the beautiful Door Peninsula itself. The Door Peninsula separates the southern area of Green Bay from Lake Michigan and from there you can sail to Washington Island, Plum Island, Cana Island, and The Grand Traverse Islands.
All these stops are perfect for hiking and the Grand Traverse Islands - Rock Island, Gull Island, Little Gull Island and Gravelly Island - are particularly rich in biodiversity. They remain almost entirely undeveloped so you can find a slice of wilderness just a short sail away. Things to look out for are rare wild orchids, butterflies and bats. The seas in this part of Lake Michigan can get choppy so choose your weather window carefully. However, in the right conditions and especially in the summer, it doesn't get much more delightful than these sailing grounds.
Erie, Lake Erie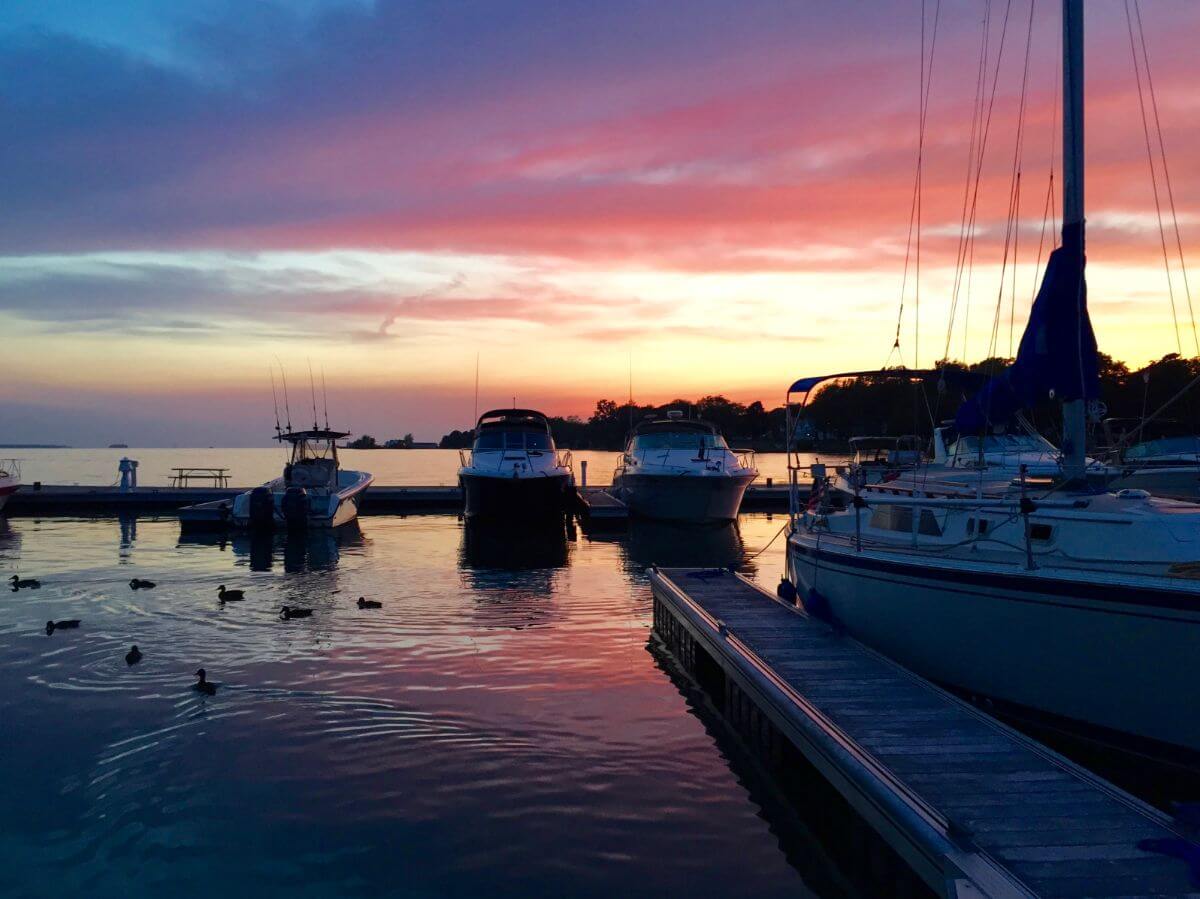 The peninsula of the Presque Isle State Park provides the city of Erie with a vast natural harbor that has helped it grow into a major port city. Located in Pennsylvania, Erie is an all-round destination for visiting sailors, ideal if you're also interested in water sports, swimming and scooting around in dinghies.
As it's a much bigger city than many other locations on this list, Erie also has a range of marina facilities and yacht clubs to choose from, as well as restaurants, museums, water parks and hotels. The lake can get busy in mid-summer so it's best to go earlier or later in the season to avoid the crowds - June or September are the best options.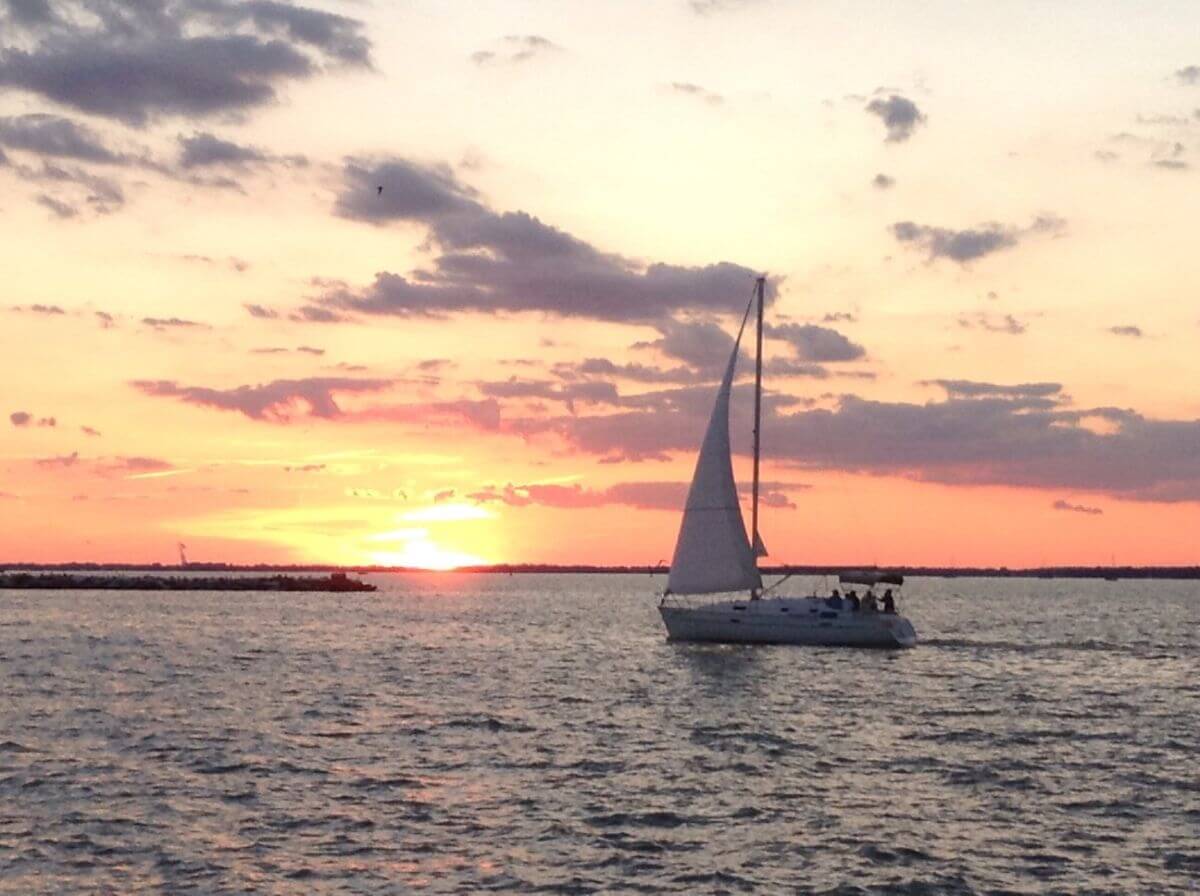 The fourth largest of the great lakes, Lake Erie is also the shallowest and the warmest! This makes it a nice choice for swimmers, but sailors should note that the shallow depth can also lead to some impressive waves. Thanks to its clean and nutrient-rich waters, Lake Erie boasts rich biological diversity and fish numbers - this is helped by a rigorous conservation strategy that has helped to rescue Lake Erie from chronic pollution and habitat destruction in recent years.
Endymion Island, Lake Ontario
Formed from ancient mountains, Endymion Island is a captivating sailing destination in Lake Ontario. Connecting New York's Adirondack Mountains and The Canadian Shield or the Laurentian Plateau, Endymion island has been worn down and chiseled away by natural processes over millions of years to form the flatter landmass sailors can find today.
Endymion Island is included in Canada's Thousand Islands National Park and is only accessible by boat. There are two public docks on the island and a good number of anchorages available. Unlike the activities and amenities on offer at other Great Lakes destinations, the appeal of Endymion Island is getting lost in a day of sailing around the surrounding islands, seeking out secret hideaways to enjoy the summer months in peace.
Manitoulin Island, Lake Huron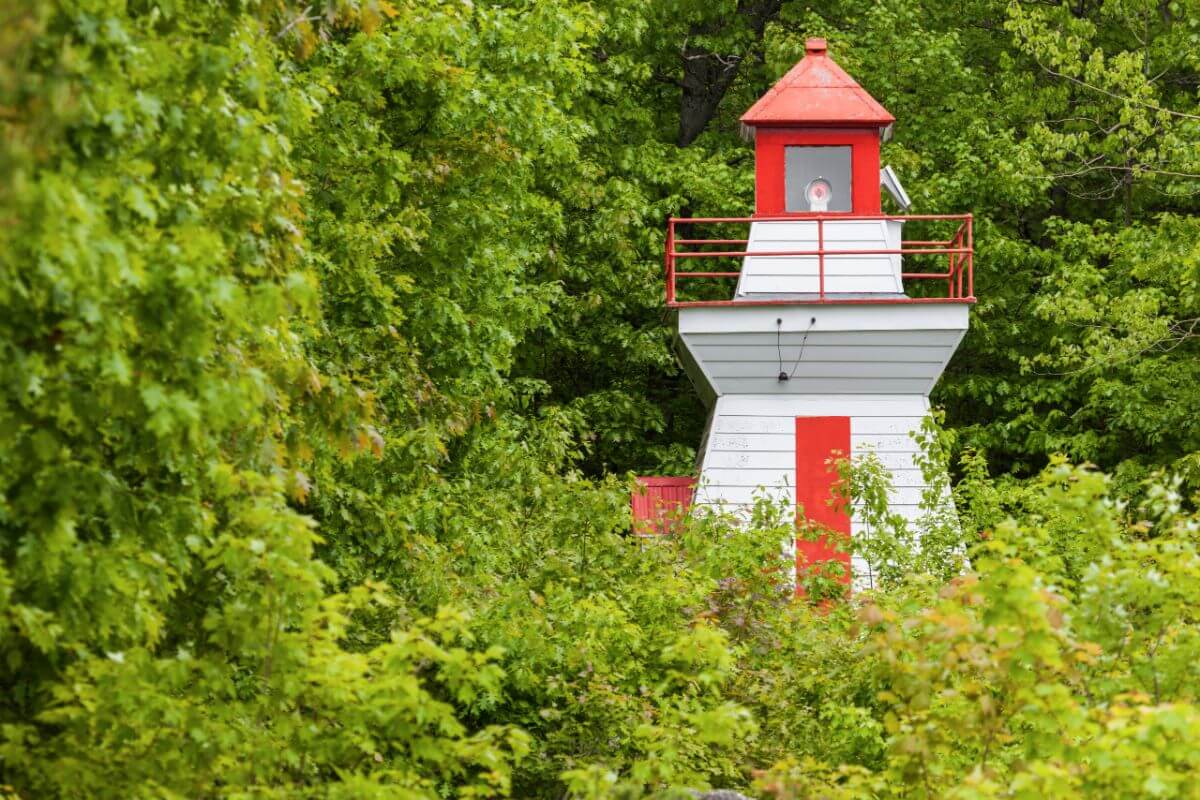 If you're keen to find a more cultural destination in the Great Lakes, choose Manitoulin Island. This island, which covers an area of approximately 80-miles by 40-miles, is known for its art museums and galleries. Visitors can pass many happy hours wandering in and out of the shops and galleries, stopping for lunch or an ice cream cone or two. Little Current is the largest town on the island and it's just 100 yards from the mainland, across the North Channel of Lake Huron.
With four marinas around the island and a great many more hidden anchorages along its shores, Manitoulin Island has much to offer intrepid sailors out on Lake Huron. However, thanks to the narrower regions of the North Channel the currents can change rapidly, making it a more challenging sail. The interior of Manitoulin Island is also striking with a number of enormous inland lakes, the biggest of which is Lake Mindamoya. The Kagawog River, which flows from Lake Kagawog to the North Channel, forms the beautiful Bridal Veil Falls near the town of Kagawog and is definitely worth a trip.
Saint Ignace Island, Lake Superior
The largest and deepest of the great lakes, Lake Superior is the most challenging choice of sailing grounds among the Great Lakes. The weather can change quickly, with thick, heavy fog and fierce winds, not to mention the cold! It also happens to be the size of Austria.
Lake Superior is a truly unique sailing destination and Saint Ignace Island is an excellent place to start. One of the largest lake islands in the world, Saint Ignace offers a vast number of secluded coves, friendly campsites and stunning hiking routes. It's also part of the Lake Superior National Marine Conservation Area. From Saint Ignace Island, you can sail round to Duncan Cove, just south of Saint Ignace Island.
Bad River, Lake Huron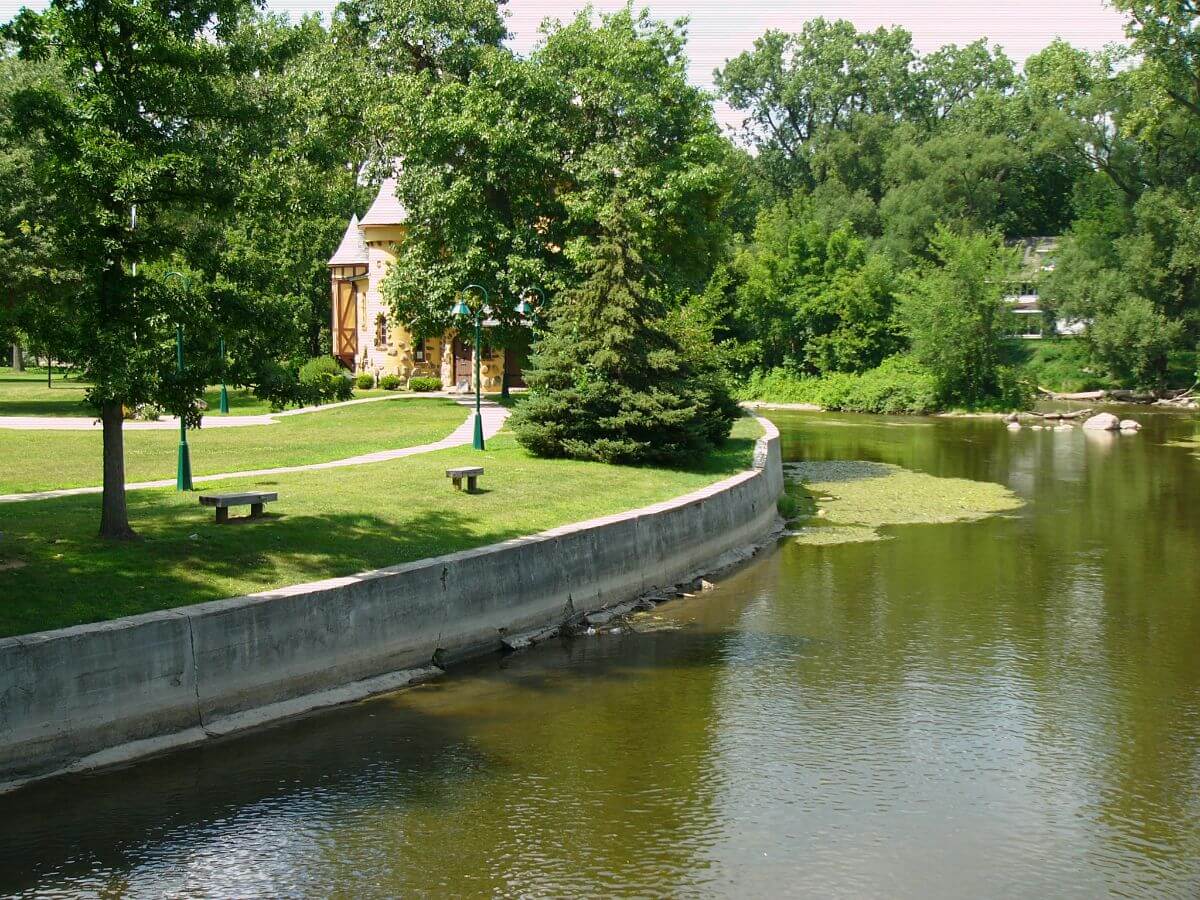 Lake Huron also boasts an enormous number of stunning sailing areas and is a popular destination for many sailors looking to explore the Great Lakes. Bad River is a particularly picturesque part of the lake thanks to its collection of narrow inlets and empty wilderness.
As well as touring by boat, it's well suited to kayaking and canoeing too. For keen fishermen, the bass, pike and walleye should be enough of a draw. One thing to watch out for around the Bad River area is shallow rocks and reefs so follow your charts and cruising directions carefully.
Bowers Harbor, Lake Michigan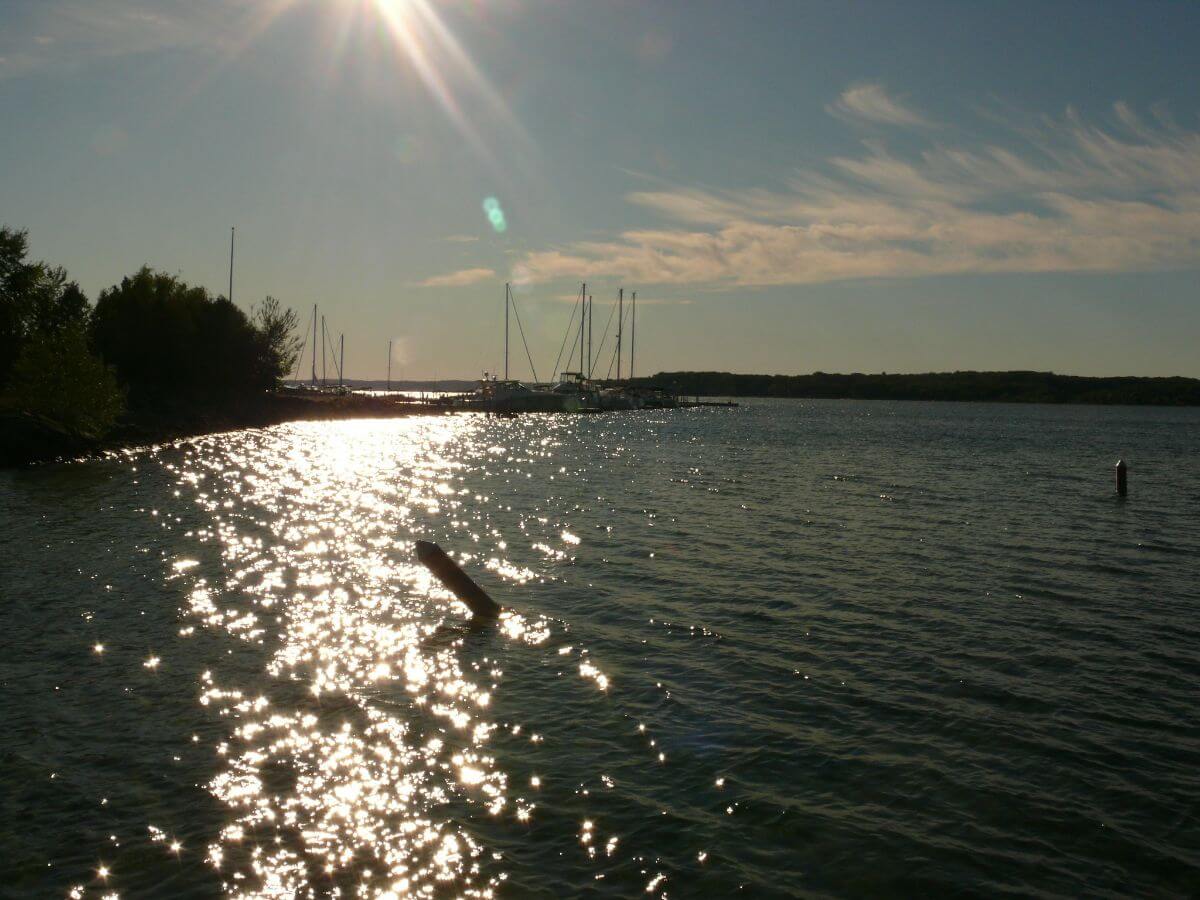 Known for its calm waters, Bowers Harbor is the perfect place to relax and enjoy the view, look out for Traverse City in the south. This deep, natural harbor is situated north of Power Island in West Grand Traverse Bay. It offers protection from the north and east and makes a great stopping point for picnics and sunbathing.
With a wide range of activities available on land as well as on the water, Bowers Harbor is a nice, varied destination on the Great Lakes. You might like to visit Bowers Harbor Vineyards where you can join tasting sessions and tours of the vineyards. Alternatively, you could play a round of tennis or grab a bite to eat in one of Bower Harbor's local restaurants. When you fancy a change of scenery, sail on to Suttons Bay for more adventures. One of the best things about Michigan's Grand Traverse Bay is that it's about five hours from Chicago and four hours from Detroit, but it has all the drama and vast, empty space that the Northern Great Lakes are famous for.
Beaver Island, Lake Michigan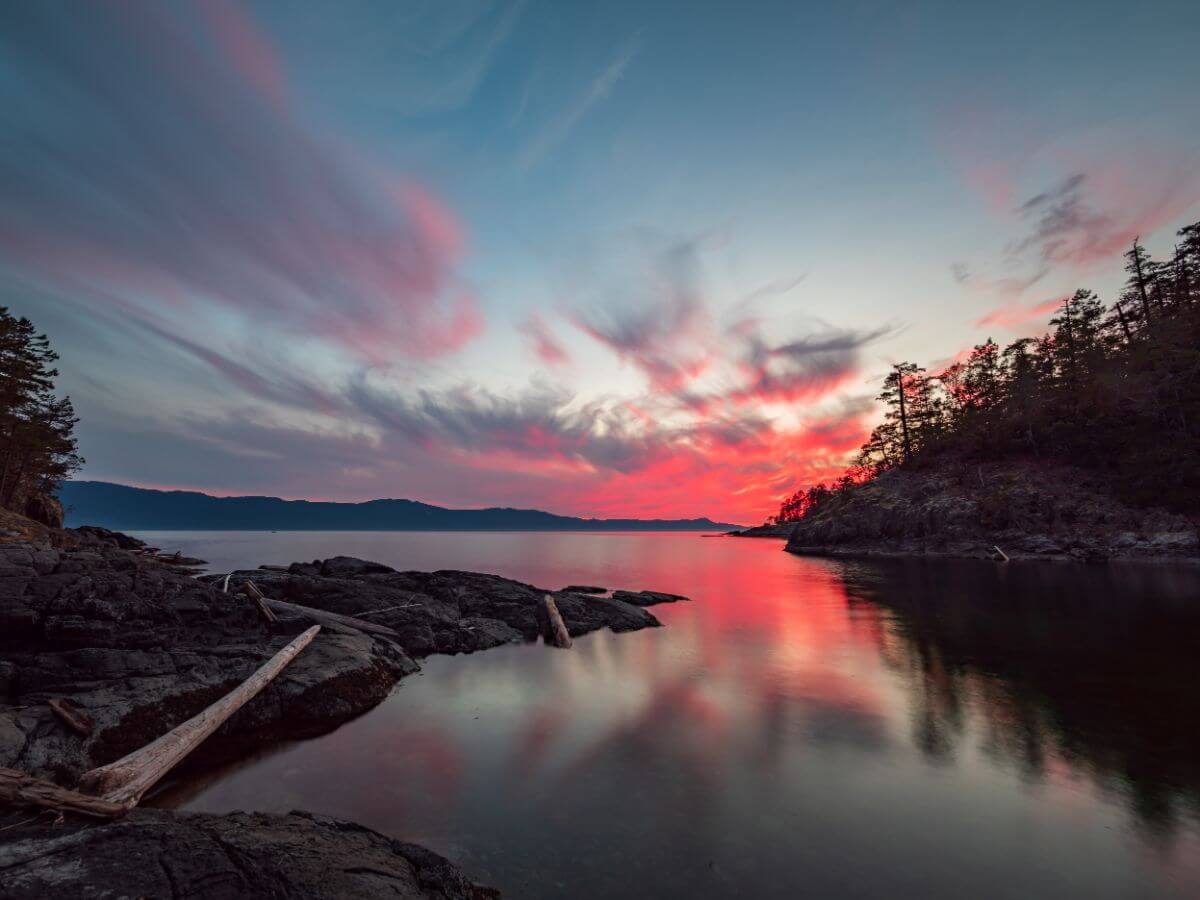 This evocatively named archipelago, located 32 miles northwest of Charlevoix, was originally known as the land of the beavers by Odawa fishermen. Just 13 miles long and six miles wide, Beaver Island is now known for its welcoming island community, along with excellent fishing, hunting and hiking trails. The largest settlement on the island is the village of St. James, which still keeps its old world charm harking back to the original village established in the 1800s.
Beaver Island is known among fisherman as one of the top locations for fly fishing in Lake Michigan. It's home to some of the best flats in the Great Lakes for fly fishing giant carp and it's also an outstanding destination for smallmouth bass. Inland, the island also has four lakes with pan fish, perch, pike and largemouth bass, as well as walleye in Lake Geneserath. However, to avoid overfishing, Beaver Island residents request that if you're visiting the inland lakes, you release the majority of your catch to preserve their stocks.
The Apostle Islands, Lake Superior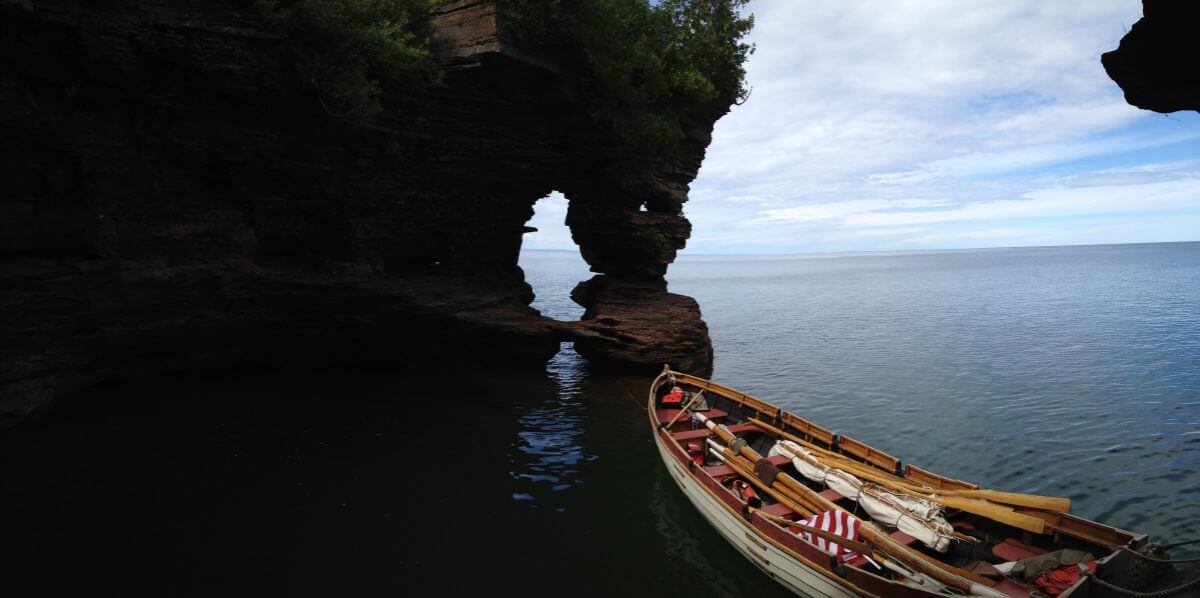 Found just off Wisconsin Shore, the Apostle Islands are a group of 21 islands close to the Bayfield Peninsula. This makes Bayfield an easy starting point for sailing between the islands and you can choose your pick of the islands to set up camp and make the most of the spectacular hiking trails crisscrossing through the interior.
This area is also known for its incredible sea caves, formed from the erosion of the iron-rich sandstone bedrock. Hollowed out by the waves, the sea caves punctuate the cliffs of the Apostle Islands, ranging from small dimples to enormous caverns. The caves are best explored by kayak or alternatively, jump into the water and swim for a closer look.
Michigan City, Lake Michigan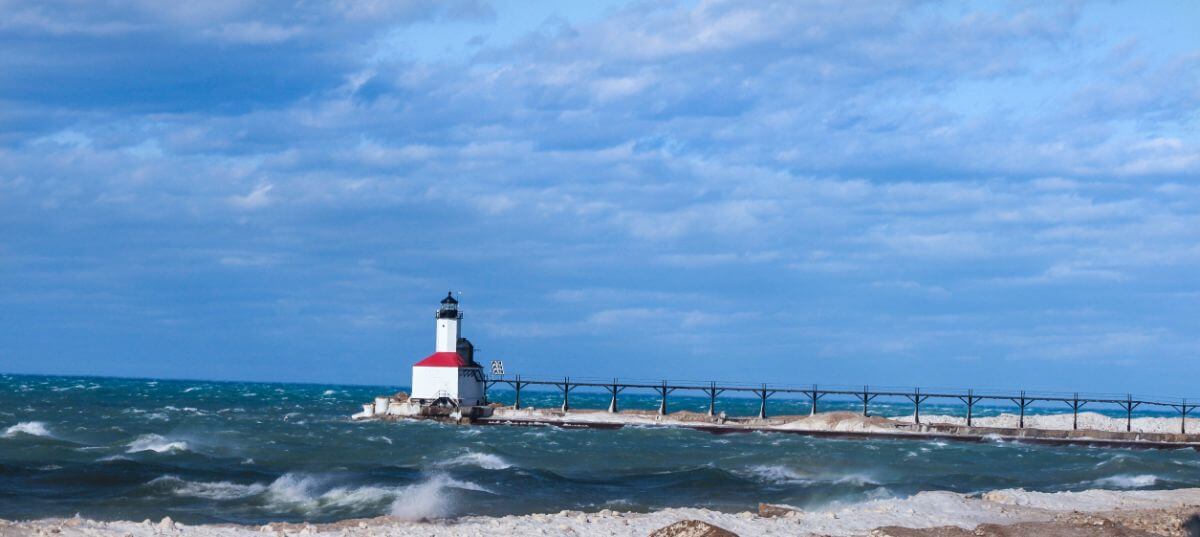 For another big city starting point on the Great Lakes, Michigan City is a popular choice. The annual In-Water Boat Show is one of the largest in the Midwest. Michigan City is also a stop in the Labor Day Tri-State Regatta, which sees sailors race from Chicago to St. Joseph to Michigan City to Chicago - it's now been running for more than 60 years. It's not a race for the faint hearted, to compete you'll need endurance, determination and the wind on your side!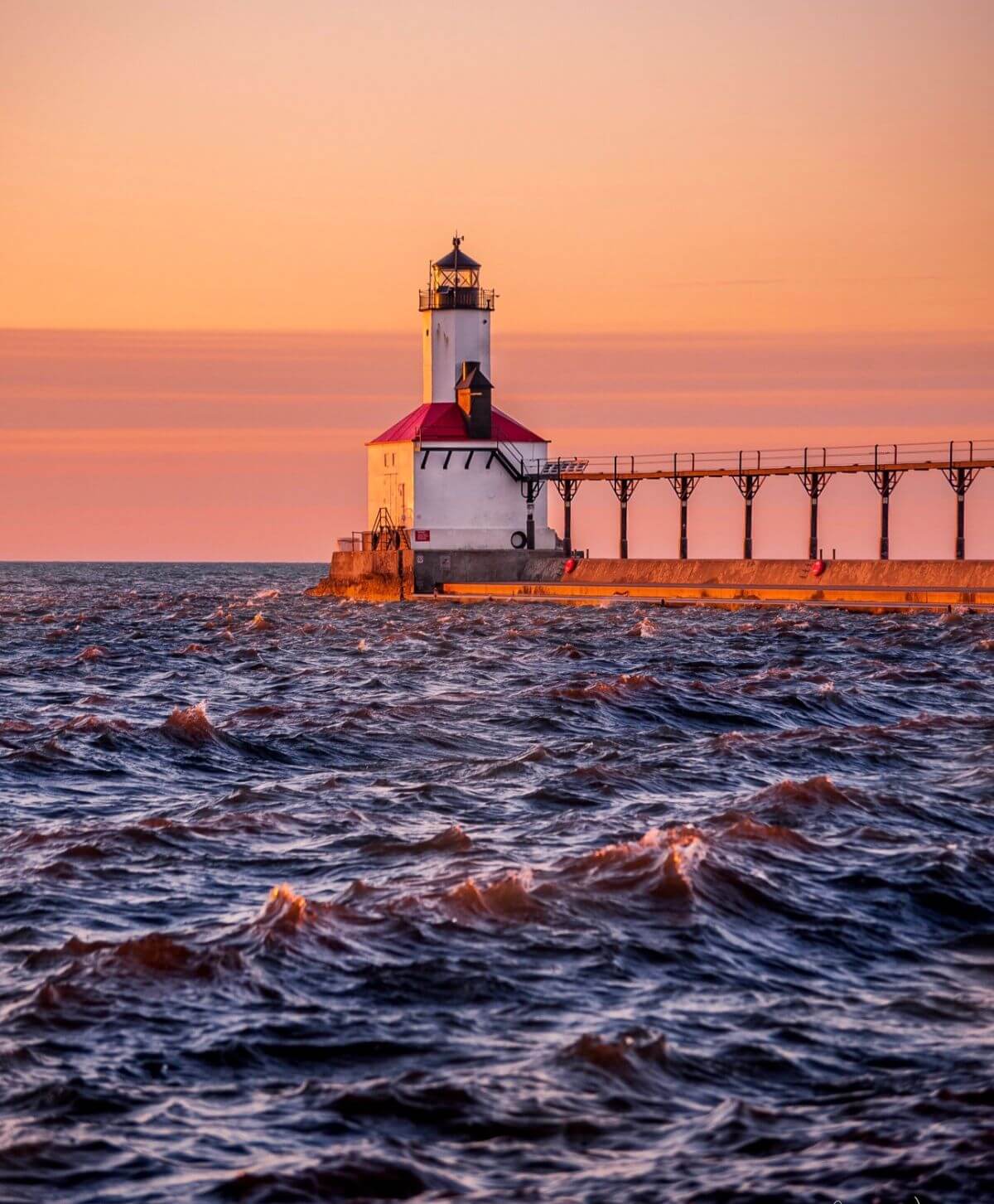 Mackinac Island, Lake Huron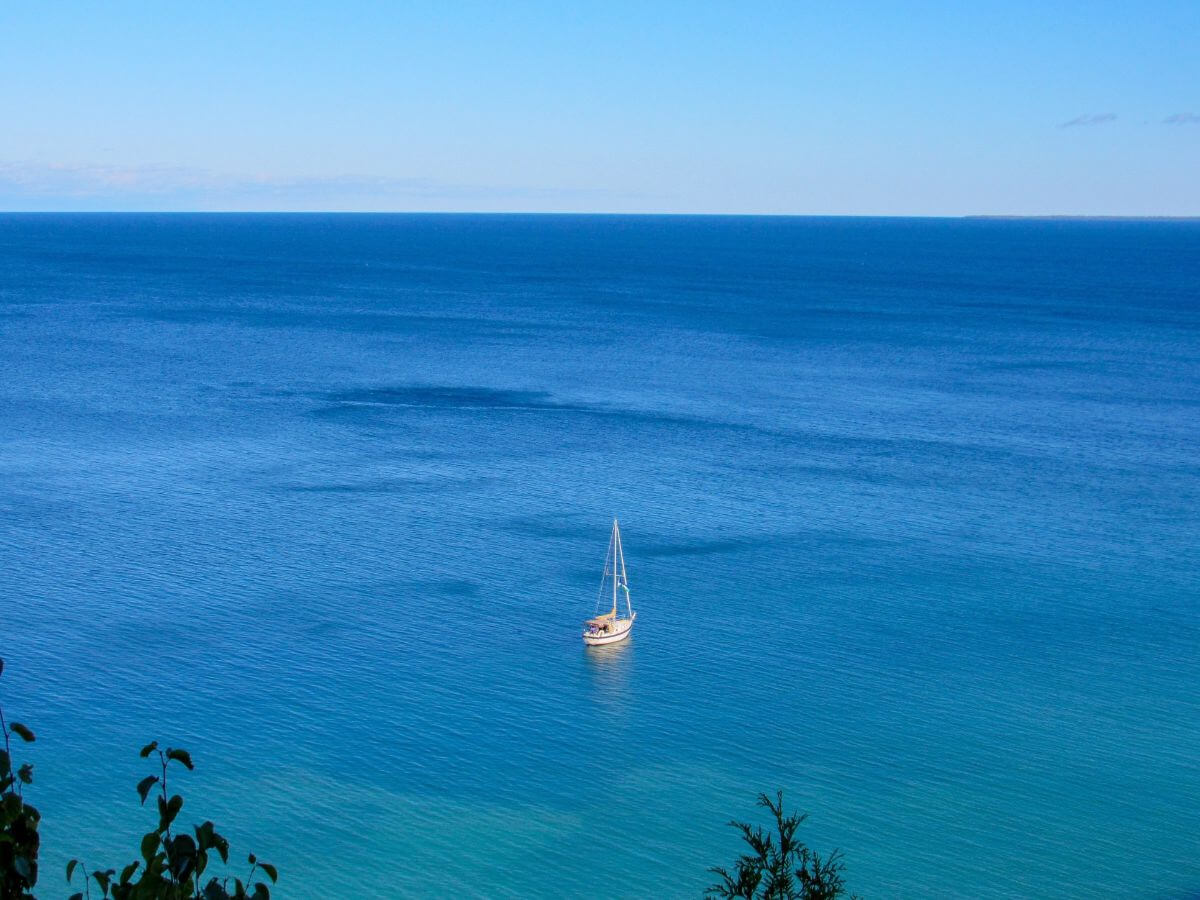 The first thing that strikes visitors about Mackinac Island is its tranquility. Thanks to a ban on motorized vehicles, Mackinac Island benefits from a slower, calmer pace of life. This makes it an ideal location for sailors looking for a lazier afternoon exploring the island after a good morning's sailing.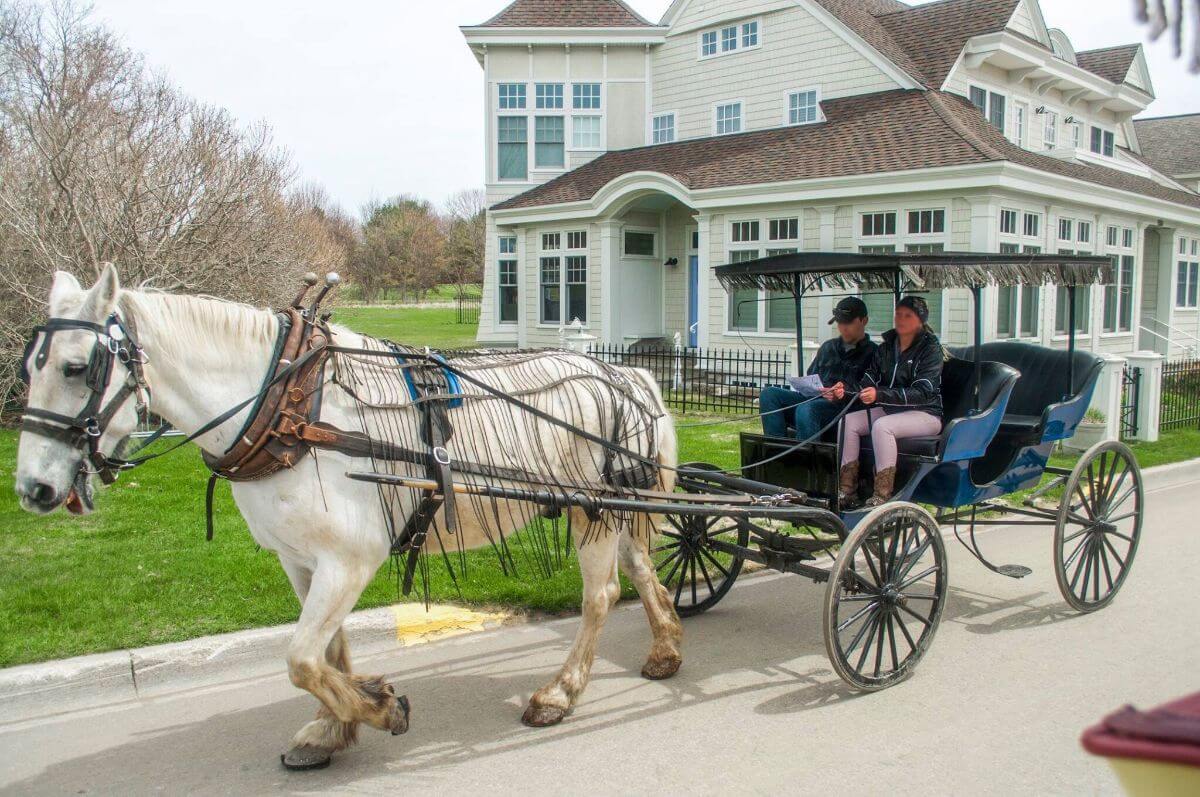 The approach to the island involves passing under the Mackinac Bridge. The island can be found in the eastern region of the Strait of Mackinac, the stretch of water separating Lake Huron from Lake Michigan. You can moor your boat at the Mackinac Island State Harbor and venture inland. Visitors can hire bikes and breeze around the island, taking in the sights and stopping to sample some of the famous local fudge!
Twice a year, Mackinac Island becomes a hub for yachts thanks to the 333-mile annual Chicago Yacht Club Race to Mackinac and the Bayview Mackinac Race. The Chicago Yacht Club Race to Mackinac proudly holds the title of oldest annual freshwater distance race in the world, dating back to 1898.
Little Presque Isle, Lake Superior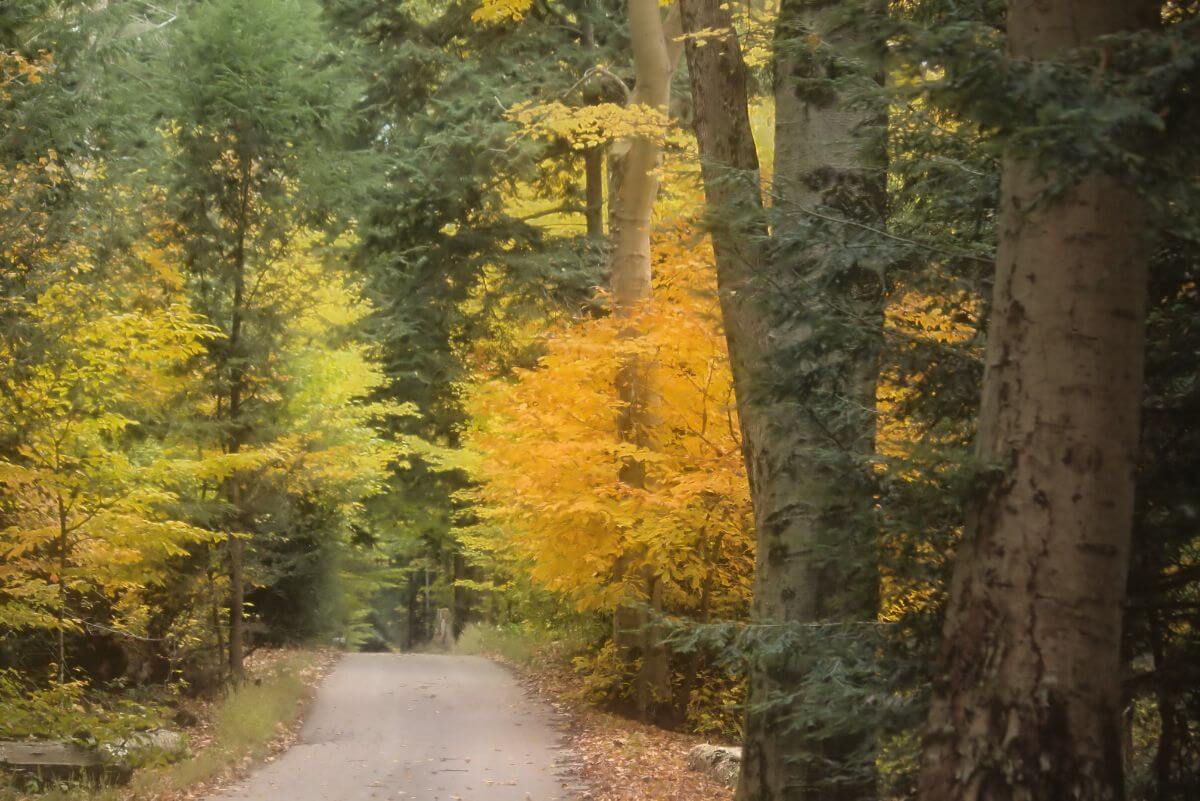 Known as the crown jewel of Lake Superior, Little Presque Isle lies 7 miles northwest of Marquette. With thick forests and empty sandy beaches, this area is fantastically beautiful, even more so because of the rough cliffs that line the shoreline of Lake Superior over an area of 4 miles. These rocks are some of the oldest exposed formations on the lake, dated to around 2.3 billion years old. The bedrock, granitic, is also the rarest bedrock along the Great Lakes shoreline. The natural beauty of this stretch of coast is enough of a reason to visit Lake Superior this summer.
Which of these Great Lakes destinations will you choose?
Did you find the answer to your specific question?
👍

0
👎

0