Types of Dinghies: How to Pick the Right One For You
While getting there is half the fun for a sailor, the other half is getting off the boat when you get there. Unless you spend every night in a marina or only go to harbors with launch services, you will need a dinghy.
So what is the right dinghy for you? If you plan to row, a hard dinghy may be the best option. For larger crews or families, inflatables with an outboard are more popular; the style will depend on storage needs. If you want to row, sail or motor, several hard dinghies fit the bill. Budget-conscious sailors should look at soft tail inflatables and inexpensive rowing dinghies.
To make an informed decision, you need to know your options and put some thought into how you will use it. Read on for an overview of your choices, and what to take into consideration as you decide.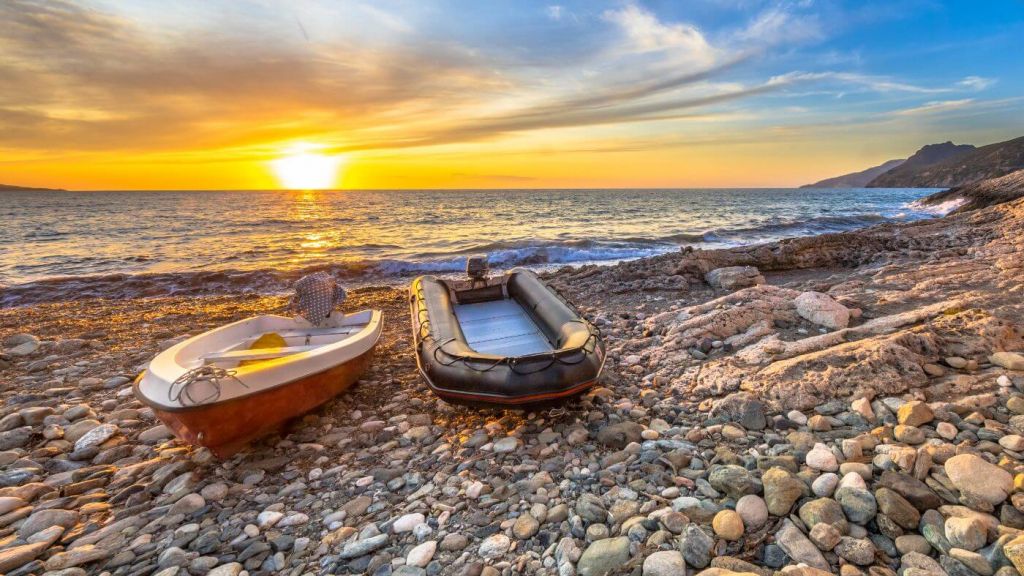 Types of Dinghies
When we're talking about a "dinghy," we're talking about a tender. This is a support boat you carry or tow to get you and your gear from land to the water and back again. We're not talking about dedicated sailing dinghies like Lasers, Optimists, or other sailing-only boats.
Technically, you can use a kayak or paddleboard to get to your boat and back, and some people do. But as a practical matter, if your boat is on a mooring or at anchor and you have to move your spouse, two kids, a cooler full of food, two bags of clothes and a sack of toys out to the boat, then get everyone off the boat to a beach with towels beach gear when you arrive, a kayak will not cut it.
Hard Dinghies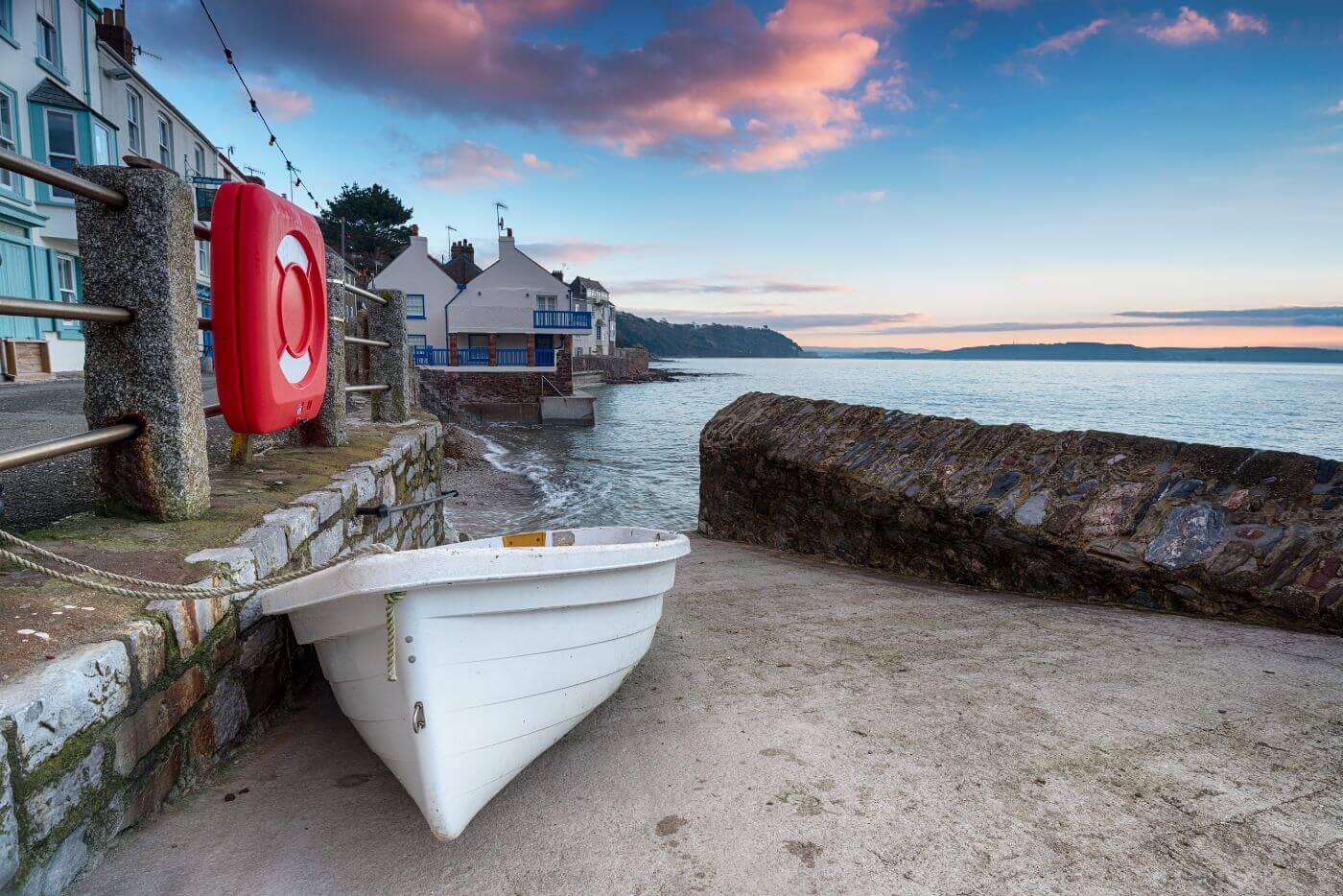 A hard dinghy is the oldest and simplest style of tender, and they come in a variety of shapes, sizes, materials, and capacities. Most hard dinghies row very well, and most can be fitted with an outboard. Some hard dinghies can sail, which is a pleasant bonus and lets it double as a water toy. But a sailing dinghy as a primary choice has limitations based on winds and current, and a dinghy rigged to sail carries fewer people and less gear to make room for masts, booms, daggerboards and tillers.
When considering a hard dinghy, give serious thought to the construction material. Roto-molded plastic, PVC, fiberglass, and aluminum will usually be lighter than wood, but there are always tradeoffs. Dragging a boat up on a rocky beach will scratch all but the most rugged hulls. But many prefer the classic styling of a painted dinghy in pristine trim and have no plans to pull it over rocks or send it into a melee of splashing, rowdy cruising kids.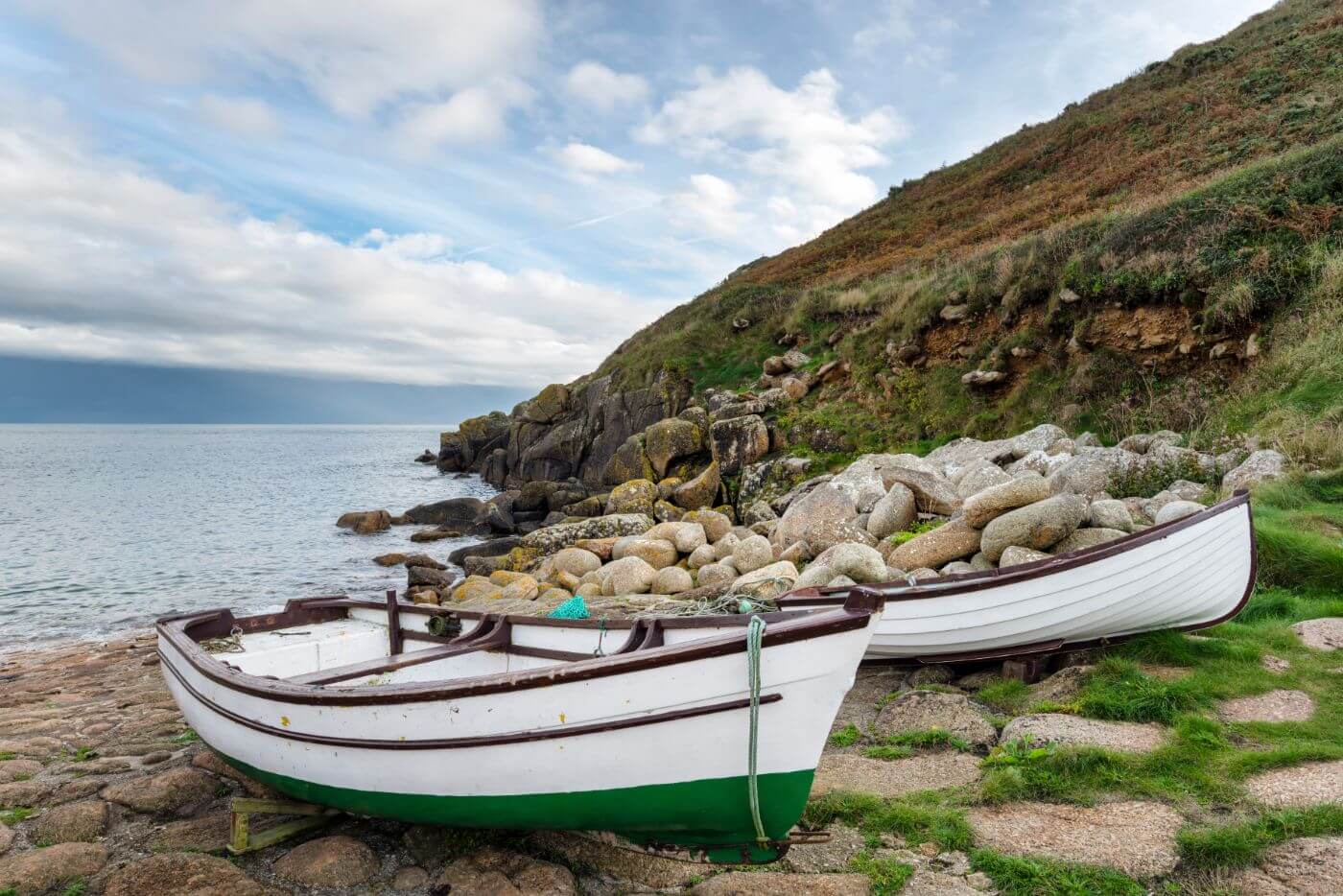 Materials and construction affect not only the durability of a hard dinghy, but the price. For example, you pay a premium for the near-indestructible and versatile Portland Pudgy, but a molded boat at a quarter of the cost may not last as long. Pay attention to weight and ergonomics like handles and wheels, since you may have to haul this boat up a beach or onto your boat.
Most hard dinghies have limited carrying capacity compared to similar sized inflatables and are less stable when boarding and loaded. This has much to do with the form stability of a hard hull versus tubes; a pair of big inflated tubes are hard to tip.
Hard Dinghy Pros
Well suited to rowing and track well.
Can usually take an engine and/or an optional sailing rig.
Can not be punctured on docks or rocks.
Tow very well, though you don't want to flip them.
There are some very inexpensive options.
Hard Dinghy Cons:
Capacity for gear and people is more limited.
They can be tippy, especially when loaded.
Some materials will get scraped and gouged on beaches and rocks.
Can cause damage or get damaged by contact with the big boat.
Examples of Hard Dinghies
Besides these, there are dozens of low-cost plastic, aluminum and wood rowing dinks available new and used. Nesting dinghies break down for compact storage, but usually must be bought as kits or plans and built.
Inflatables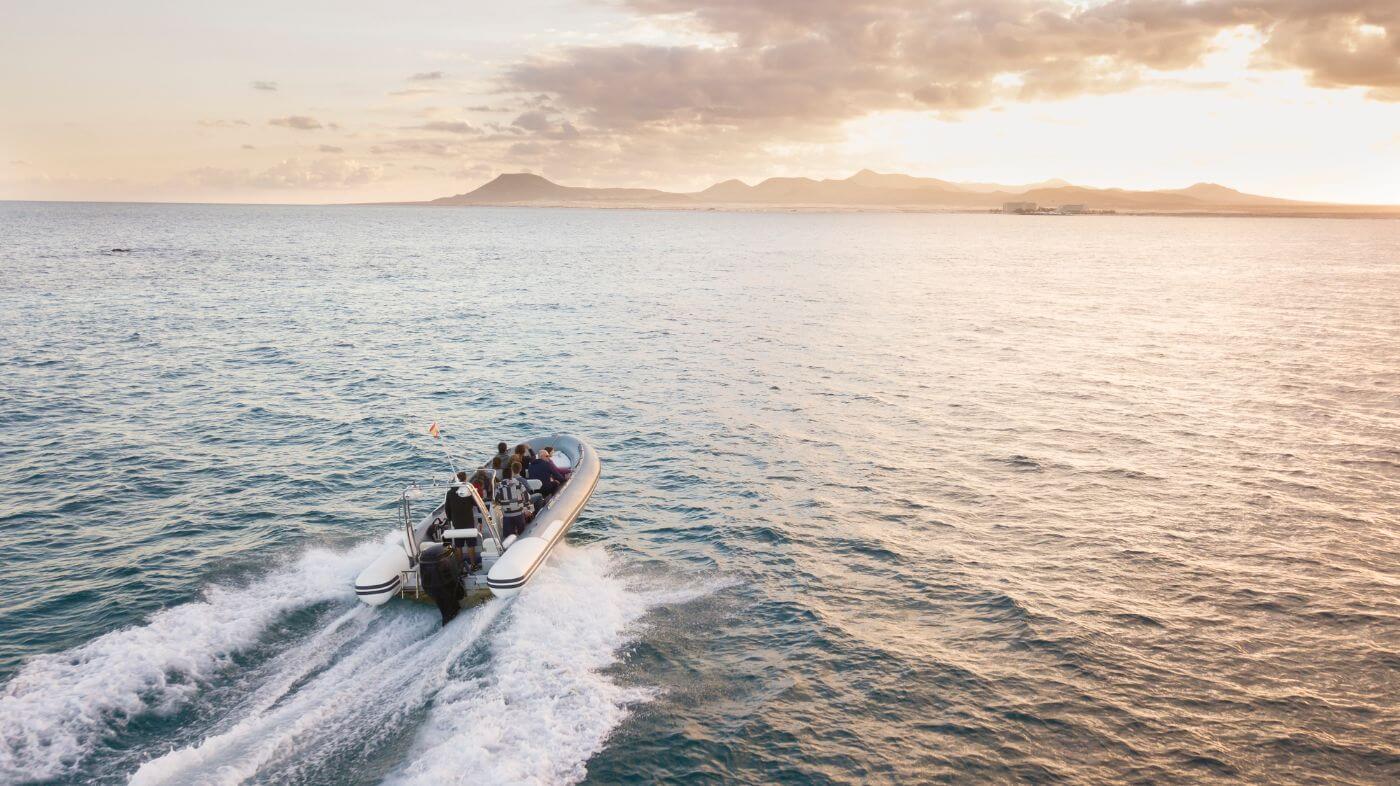 Most cruising sailors use inflatable dinghies for their stability and carrying capacity. It's tough to beat giant rubber tubes for stability, though the tubes create a lot of drag moving through the water this is offset with engine horsepower and planing-form hulls.
An inflatable dinghy has several air tubes (from one to three, though most have multiple tubes) attached to a hull and most often floor. They also come in a variety of configurations, from soft bottomed inflatables without floors or transoms to large RIBs (Rigid Inflatable Boat) which attach the tubes to a stiff hull made of fiberglass or aluminum.
All but the lowest end inflatables will have a floor, and most will have a seat, though the tubes are usually the best seats. Some models are easier to deflate and pack, but most are kept inflated for ready use as filling and emptying them is a chore. Most inflatables row poorly, but can be rowed if the engine fails.
A major advantage of all inflatables is they bounce off the mother ship, whether you come in a little too hot with the engine or things shift in the night and the big boat bumps the dinghy. You'll be spared the hard thump in the night, but most importantly, you won't crunch fiberglass or gouge gel coat if you hit your boat or another while going too fast.
Soft Tails
The least expensive variety. These boats do not have transoms. Even without a transom, they do have a bracket for a small outboard.
Advantages: lightweight, cheap, compact when deflated.
Disadvantages: Small, low carrying capacity. Easily punctured if beached. Do not track well rowing or powering.
Soft Bottoms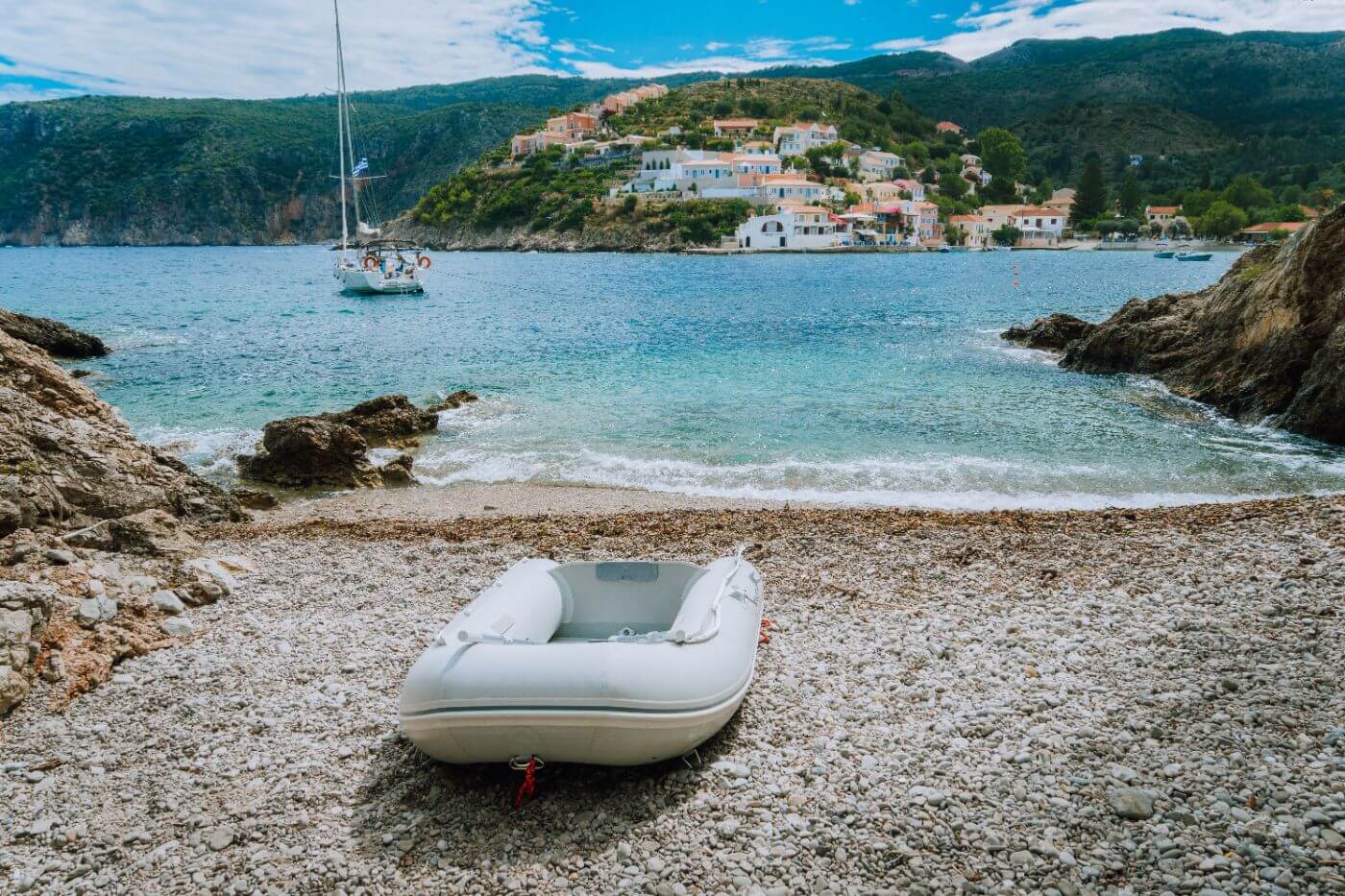 Soft bottom dinghies will have a transom to take an engine and a floor. Under the floor, there is an inflatable keel to help the boat track through the water, but some may be flat and will not steer well. Lighter soft bottoms still have decent cargo capacities, and often more than a comparable length RIB as the boat is lighter. However, they cannot take the same horsepower engine so they will be slower.
Some models have slats, boards or panels for a floor over the keel tube. The hard floor is the simplest to maintain but doesn't break down for storage.
Inflatable floors are another choice for soft-bottoms; they're lighter, and you can roll the boat up without removing the floor. An inflatable floor can get punctured and must be inflated to a very high pressure to maintain stiffness.
A roll-up inflatable will have a soft bottom and inflatable keel, with a segmented, hard floor installed. The boat rolls for storage, either for passages or the offseason. From my experience owning one, getting it to roll to a neat package for a weekend trip is not as easy as you'd think.
Advantages: Lighter than RIBs, can compact when packed properly. Can plane in some conditions. Intermediate pricing compared to RIBs.
Disadvantages: Floor and bottom puncture easily on rocks and sharp shells. Must be maintained at peak inflation for good operation (don't let the floor and keel get soft!).
Rigid Inflatable Boats (RIB)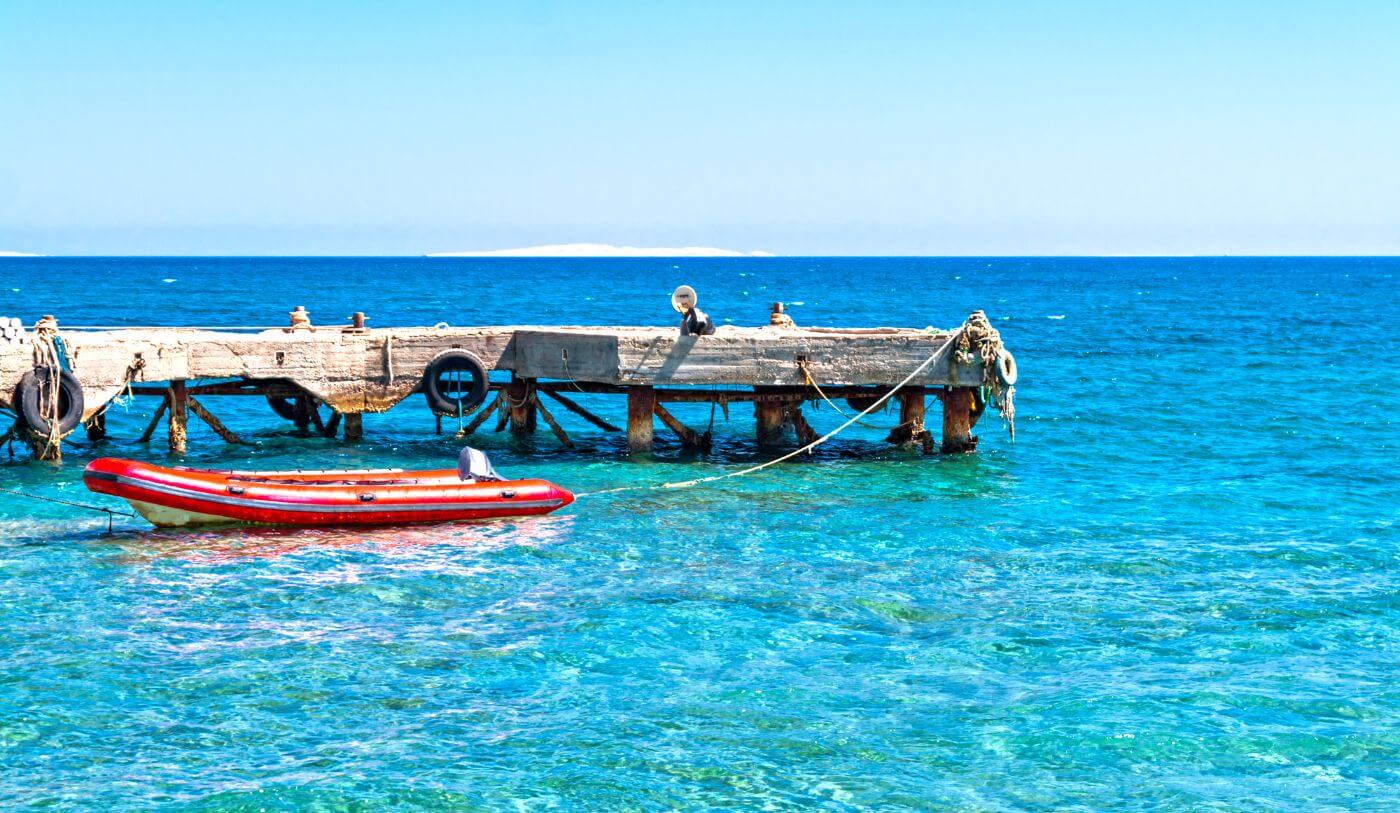 The RIB has become the de facto choice for most serious cruisers. They are also popular with coastal sailors and weekenders because they are comfortable, dry, plane easily, and can be beached with little risk to the boat. They have great payload for their size and are near impossible to tip. The rigid hull allows for higher horsepower engines and greater speeds.
Since they can not be deflated and packed, the RIB is more popular on larger boats. Davits help with an always inflated boat, though they are often stored without the engine ahead of the mast, lashed upside down to the deck. Towing is a good option for shorter trips in mild conditions if you remove the engine, but is not appropriate for offshore trips.
They typically build RIB hulls from fiberglass or aluminum. Aluminum is lighter and stronger, but more expensive. Larger RIBS will have a floor for comfort, which may be sealed into a chamber or double floor on fiberglass boats. Most aluminum RIBs end the floor before the transom instead of creating a second sealed compartment.
Advantages: With a rigid hull, these boats are quicker and easier to handle. They're also rugged if beached, can plane quickly, and have great stability.
Disadvantages: The heaviest of the inflatables, and the most expensive. Can't be folded up or put away, so storage and handling is more challenging.
Tube Size, Cloth Choices, and Chambers
When picking an inflatable, the tube size, cloth used in construction, and the chamber layout of the tubes is an important consideration.
For tube size, the larger the tube, the more comfortable the ride. Large tube dinghies are more comfortable to sit on, but the larger tubes also deflect more water away from the inside of the boat in splashy conditions with spray. A larger tube may have more drag and may have less interior volume for gear and people.
Two cloth materials are used in construction - PVC (polyvinyl chloride) or Hypalon, a synthetic rubber. PVC is less expensive but subject to quicker ultraviolet degradation from sunlight. Sailors in tropical climes prefer Hypalon since it lasts longer. Most seasonal sailors in more temperate climes get better life from PVC, though it still doesn't last as long as Hypalon. Dinghy chaps will extend the life of either cloth.
Finally, make sure your dinghy has at least two air chambers in the tubes, though three is better. You don't want one tube because if it punctures you have little reserve buoyancy. Over three chambers makes sense only in much larger boats than the typical cruising tender.
Inflatable Pros
Very stable and easy to get in and out of and work on.
High cargo capacities, up to double similar sized hard dinghies.
Most have good performance under power.
Won't damage or get damaged by fiberglass boats on impact.
Inflatable Cons
Tubes can get punctured and will degrade in sunlight. Can develop hard to find and fix leaks.
Soft bottoms are tricky to beach on anything but soft sand.
There aren't many very low budget options.
They row poorly.
Inflatable Examples
These are representative boats from a few manufacturers. Each one has product ranges covering almost all the inflatable types mentioned above, though not everyone makes a soft tail.
Which is Right for You?
The best call for you comes down to these questions:
What is your budget? Don't forget to include an engine in that figure.
How many adults and children are you moving?
Do you want to row, power, and/or sail?
Do you expect to anchor or moor some distance from shore landings?
How often do you expect to use it?
Do you plan other activities for your tender, like watersports, exploring distant locations, fishing, or sailing?
How big is your primary pleasure craft? Do you have room to store a boat on board or install a storage system like davits?
What type of waters do you sail? Inshore and protected, or offshore in larger waves?
These are questions only you can answer. A fifty-foot boat with a family of five will want a sturdy rib, but a solo sailor in a twenty-six-foot boat who likes to row for exercise will have a very different need. So pick what works for you and your boat.
If you're thinking about buying a dinghy, be sure to check out my article on How Much a Dinghy Costs (with 14 examples). There, I'll discuss fourteen good dinghies, go over their properties, and list the price.
Did you find the answer to your specific question?
👍

2
👎

2