Boat Insurance Should Cover These 10 Basic Things
Insurance documents are complex and reading them carefully is critical to understanding what it covers and where you may be exposed. The devil as always is in the details, so look for certain features to give you the best coverage for your needs.
Boat Insurance Should Cover These Ten Basic Things:
All risks (with exclusions)
Liability for damage and injury
Pollution and environmental damage
Medical payments
Hull damage and loss
Dinghies, tenders, electronics
Sails with specific exclusions and deductibles
Uninsured boaters
Personal property, cash and valuables
Emergency towing, assistance, and salvage
A liability-only policy will only cover items one through four as they relate to injury to other people, their property, other boats or the environment by your vessel. There are several ways insurers can write these provisions into your policy, but we'll spell out the fundamentals below.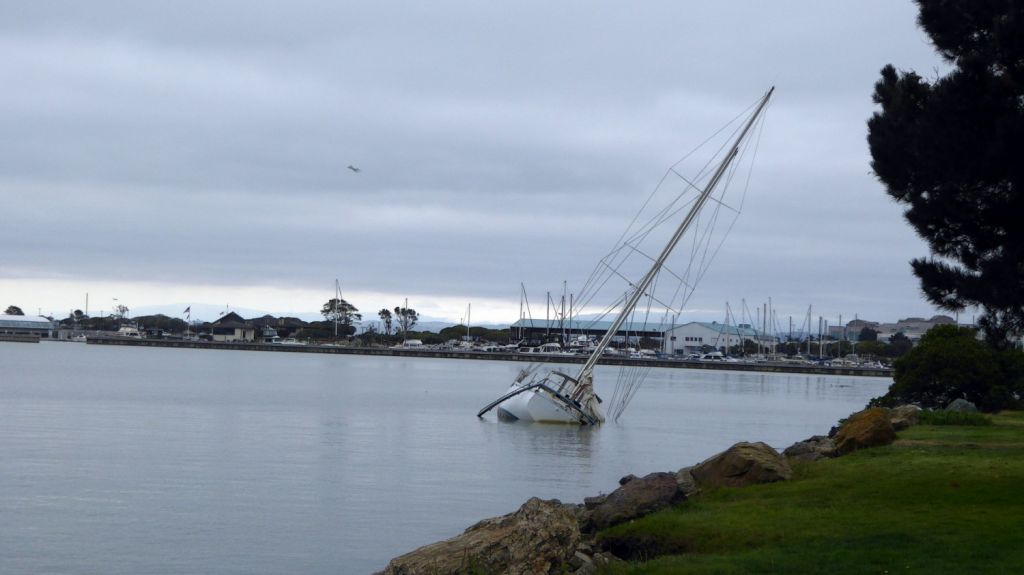 All Risks
Choose a policy that covers "All risks" with wording that covers all the ways a boat can be damaged except those that are specifically excluded. This language will cover fire, theft, weather, collisions and so on, and there will be some very specific exceptions. These may include named storms during certain calendar months or acts of war in a war zone, for example.
A policy which lists only the risks that are covered (instead of excluding those that are not) may not cover everything that could happen to your boat.
Covered: Collisions, fire, lightning, accidental sinkings.
Not Covered: Sinkings because of poor maintenance or neglect and specific exclusions.
Liability for damage and injury
Maximum amounts of liability will be laid out in the policy for damage to boats and injury to people. Take care that the liability is sufficient for your marina - most marinas have a minimum that may be a few million dollars. You do not want to be on the hook for damage caused to other boats should you drag anchor, break off a mooring or have a fire on your boat while in a marina.
Covered: Damage to the vessels and injuries to others caused by your boat.
Not Covered: Damage caused by neglect or from causes excluded in your policy.
Pollution and environmental damage
Federal and local anti-pollution laws carry strong penalties for pollution and environmental damage caused by boats. A boat which sinks can leak diesel or gasoline and can cause extensive damage to local ecosystems. Even a simple oil leak can be subject to penalties. Your policies riders should spell out explicit protections and deductible limitations. Not that coverage extends only in accidental or inadvertent pollution.
Covered: Oil spills, fuel spills, and wreck removal from sinkings and collision.
Not Covered: Environmental damage from deliberate acts, e.g. pumping oil overboard.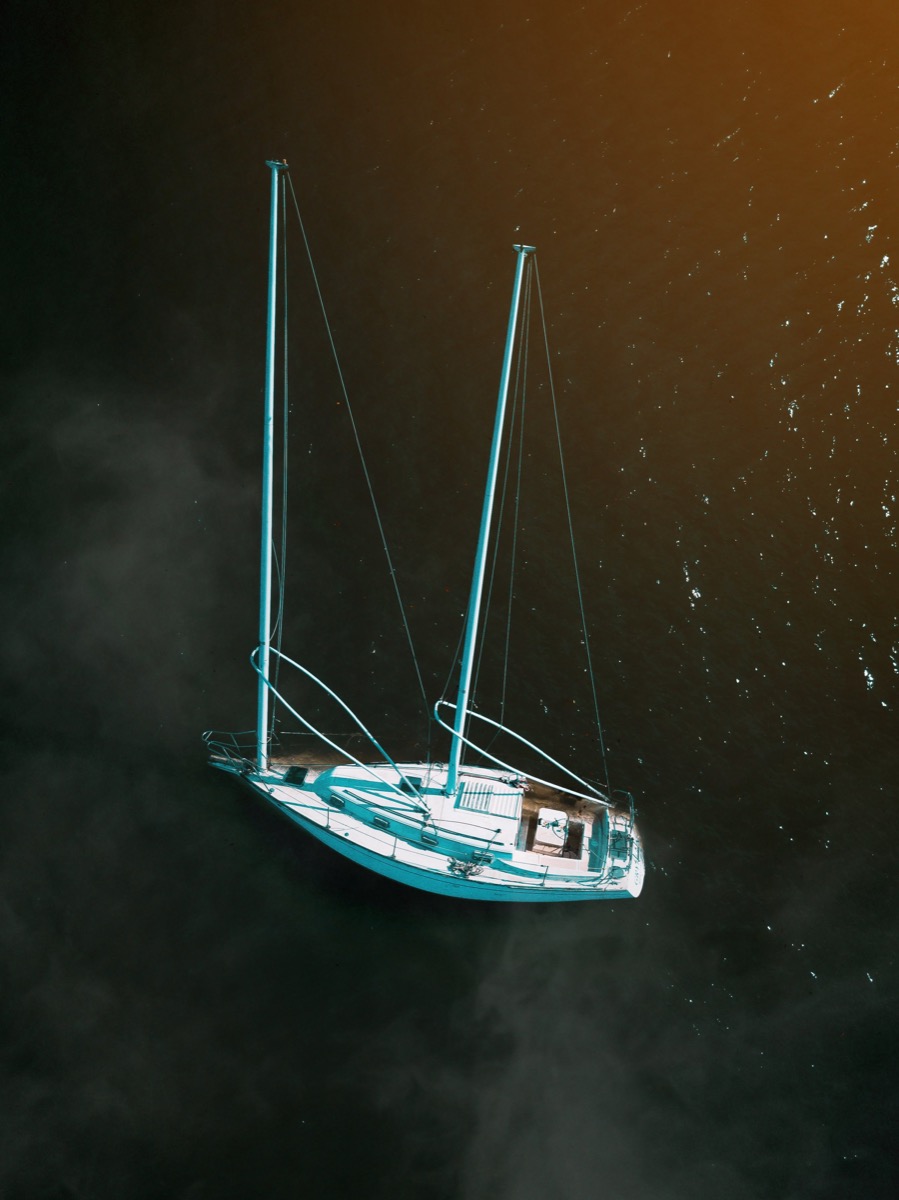 Medical payments
If someone is injured on your boat or by your boat, it's crucial to have medical liability coverage. There is a per accident or incident limit, but it should cover you should any injured party seek to recover medical costs from an accident.
Covered: Injuries from accident or misadventure on board to guests.
Not Covered: Illness and disease on board, injuries caused on land while traveling by boat. Some policies only cover guests, not the boat owner and crew/family.
Hull damage and loss
Damage or loss of your yacht is the primary coverage most people think about when they consider yacht insurance. Hull coverage differentiates a full policy from liability coverage, and they can write the hull coverage several ways depending on your needs.
All policies should cover damage and total loss from "All Risks" as described above. The total amount covered and the cost of the policy will depend on the type.
Agreed Value
And "Agreed Value" policy sets a specific cash maximum on the value of the boat. Your insurer will want a survey that shows your boat is worth a figure close to this amount, and that it is sound and seaworthy. No matter when the loss occurs, this is the figure used to determine the full value of the vessel.
Actual Value
An "Actual Value" policy is less desirable for older boats, or boats where the value is difficult to establish. For a new boat where you know the replacement value this can be advantageous, but the "actual value" of the boat can vary and may be lower than expected once they take depreciation of the vessel because of age and condition into consideration.
The Deductible
All policies will have a "deductible" - meaning a dollar amount of damage that you will have to pay out pocket once all damages are determined. A typical deductible may be 2% of the hull value as specific in the policy. For a more expensive yacht this can be a considerable sum, and may well exceed the costs of minor repairs to gel coat or damage from incidental contact with other boats, pilings, and so on.
Make sure you are clear on the deductibles that apply to your plan. You can often increase the deductible to get a lower premium if your policy is too expensive.
Covered: Complete loss from sinking, fire, lightning, collision, and most accidental causes less any deductible. Repair of damage caused if the vessel is not lost, less deductible.
Not Covered: Losses incurred outside of geographic and/or seasonal restrictions, or in violation of other policy exclusions.
Dinghies, tenders, electronics, and sails with specific exclusions and deductibles
Dinghies and tenders carried on the main, insured boat should be itemized and listed on the policy. There should be separate, smaller deductibles on dinghies, tenders, and other expensive yacht "toys" that may be on board.
Ship's electronics may also be subject to a separate deductible schedule than the hull and tenders. Lightning strikes and water incursions can extra damage to electronics, and the deductible should be low enough to provide coverage to expensive instruments.
Covered: Loss or damage to scheduled tenders and equipment, less a smaller, specific deductible for the loss.
Not covered: Loss or damage through abuse or neglect. Lock you dinghy, just to be sure.
Sails (with limitations)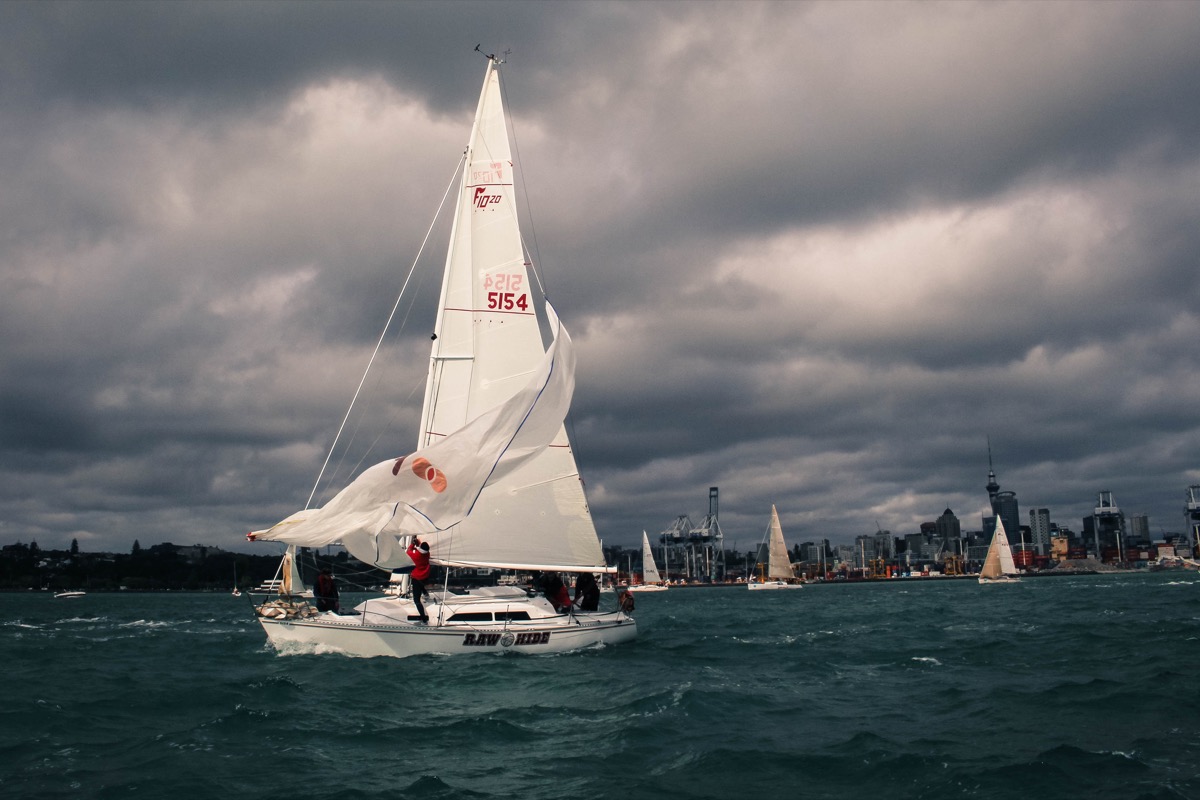 Insurers do not insure sails against damage caused by use, wear, the sun, or other parts of what they view as normal use. They are even stickier about this than they are about routine wear and tear on the boat and machinery (also not covered), to the point where sails are usually specifically excluded from coverage.
However, your policy should cover sails if they're on the boat if the boat sinks or is completely destroyed by fire, lightning, or other natural causes.
Covered: Loss of sails with the boat, or in a fire or lightning strike.
Not Covered: Sails damaged in high winds, through normal use, exposure to sunlight, or wear and tear.
Uninsured boaters
Few states and countries mandate liability insurance on boaters, and many boaters do not carry insurance. This is often the case with smaller boats kept on trailers or outside marinas. Your plan needs to cover you from damage caused by these uninsured boaters without hassle. While your insurer may pursue them for any damage, you need to coverage to repair your boat without regards to if the other party can pay the damages they caused.
Covered: Damage to your boat and injuries caused by an uninsured boater.
Not Covered: Damage or injury in excess of your policy limits.
Personal property, cash and valuables
The policy should spell out limitations to personal property losses for you and your guests. It is reasonable to protect losses against theft, fire and sinking, but there will be a ceiling on how much you can claim. You can itemize specific or unusual personal property that remains on the boat at all times, but you want coverage for incidentals such as laptops, phones, jewelry, and other valuables that are not part of your boat's regular equipment.
Covered: Personal property brought to the boat and lost or stolen in an incident on the boat.
Not Covered: Property already covered on another policy. If you list your camera on your homeowner's policy, you can not claim it on your yacht policy. Damage or loss incurred off the boat. Many policies exclude damage from mildew, moisture, and other causes from long term exposure in a marine environment.
Emergency towing, assistance, and salvage
Not all policies cover emergency tows and help, and services such as Boat/US or SeaTow may be offer subscriptions in your area to provide this. With no coverage, a tow can be a very expensive proposition. Even with coverage, your tow may only be "very expensive" instead of an unbelievable figure.
And sometimes you may find what you thought was a "tow" turns out to be a "salvage" and you will be in a very sticky and expensive situation.
Towing and Assistance
Many insurers recognize that paying for a tow off a sandbar or for a boat to deliver a few gallons of fuel to a stranded boat is less expensive than a boat owner waiting out the tide or drifting around until help arrives.
Your insurer may offer coverage even if there is not an "imminent danger" to the vessel or people on board. Take care to understand this coverage and also ask how it works with other marine rescue or tow subscriptions.
Covered: Tows to the closet safe harbor for repairs, or off a grounding. Delivery of emergency fuel, batteries, oil, parts and emergency labor when away from a safe harbor and in peril.
Not Covered: A tow to the harbor of your choice if it's not the closest. Routine, non-emergency spares, fuel, etc.
Salvage
The full scope and implications of "marine salvage" are beyond this blog post. But many boaters are not aware of this facet of maritime law that can leave you exposed to a substantial financial settlement against your boat.
In brief - maritime law encourages mariners to help each other. A vessel which puts itself at risk to assist another vessel in distress may, under certain conditions, claim they were "salvaging" the other vessel. The claim states that without intervention at risk to the person providing aid the rescued vessel would likely be lost or destroyed. The risk they undertake entitles them to claim a substantial percentage of the value of the rescued vessel and its contents and cargo.
This provision comes from maritime law and originally applied to commercial shipping. But some less scrupulous operators may file a claim for 30% or 40% of the value of a sailboat they stopped from dragging anchor when the owner wasn't aboard.
Your insurance policy should have provisions to negotiate, manage, and pay salvage claims. They are uncommon, but not impossible.
Covered: Costs to salvage the boat, if required, above and beyond any loss reimbursement. Salvage charges levied against the vessel in the event of a claim.
Read it Carefully
You won't be writing your policy, or even asking for these specific provisions. But when you get a quote for coverage, read the policy carefully to see that they mention at least these basics. If they do not, ask your agent for clarification or additional coverage. You may not get everything you want covered exactly, but you need to know what coverage you are paying for.
Did you find the answer to your specific question?
👍

2
👎

0