Best Sailboats for One Person (With 9 Examples)
One of the most common challenges of sailing is finding the right boat to sail alone. Luckily, there are some good sailboats out there suited for one person. Let's take a look at them, and find out why they're especially good for single-handing.
In this article, I talk about single-handed sailing and look at the nine best sailboats for one person, ranging from small lake dinghies all the way to comfy cruisers capable of oceanic crossings.
Here are the best sailboats for solo sailing
RS Aero
Jeanneau Sunfast 3200
Beneteau Oceanis 62
Pacific Seacraft Flicka 20
Tartan 3700
Hunter Channel 31
J boats 109
Amel 60
Cal 39
Now let's look at them in detail so that you can choose the one best for you.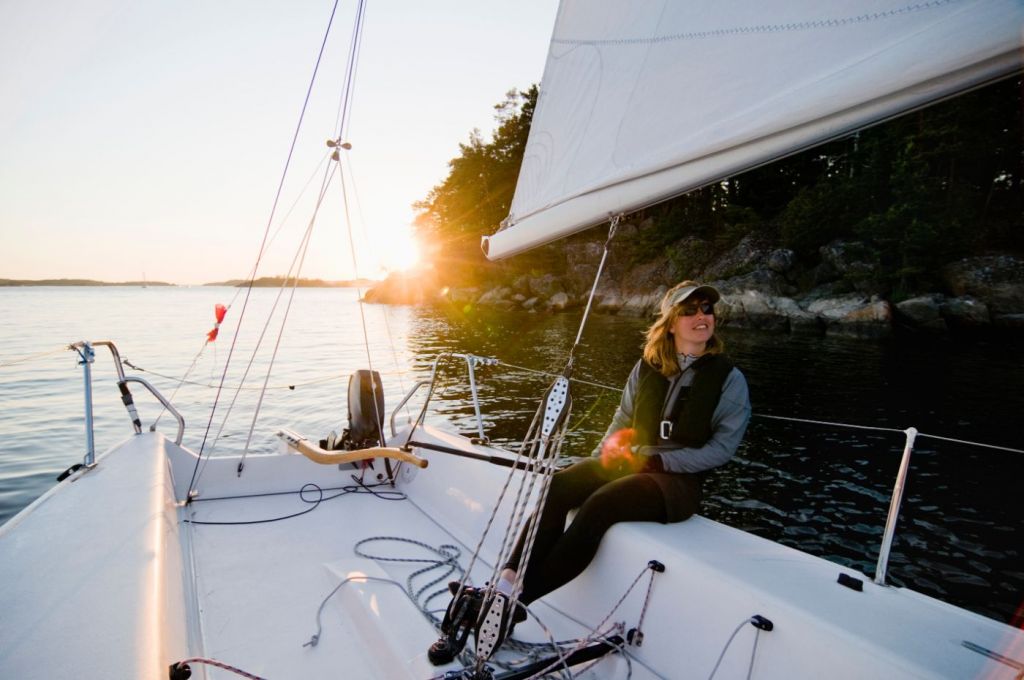 What You Need for Short-Handed Sailing
Before talking about anything else, let's take a quick look at the features you want in a sailboat for short-handing (a fancy way of saying sailing alone).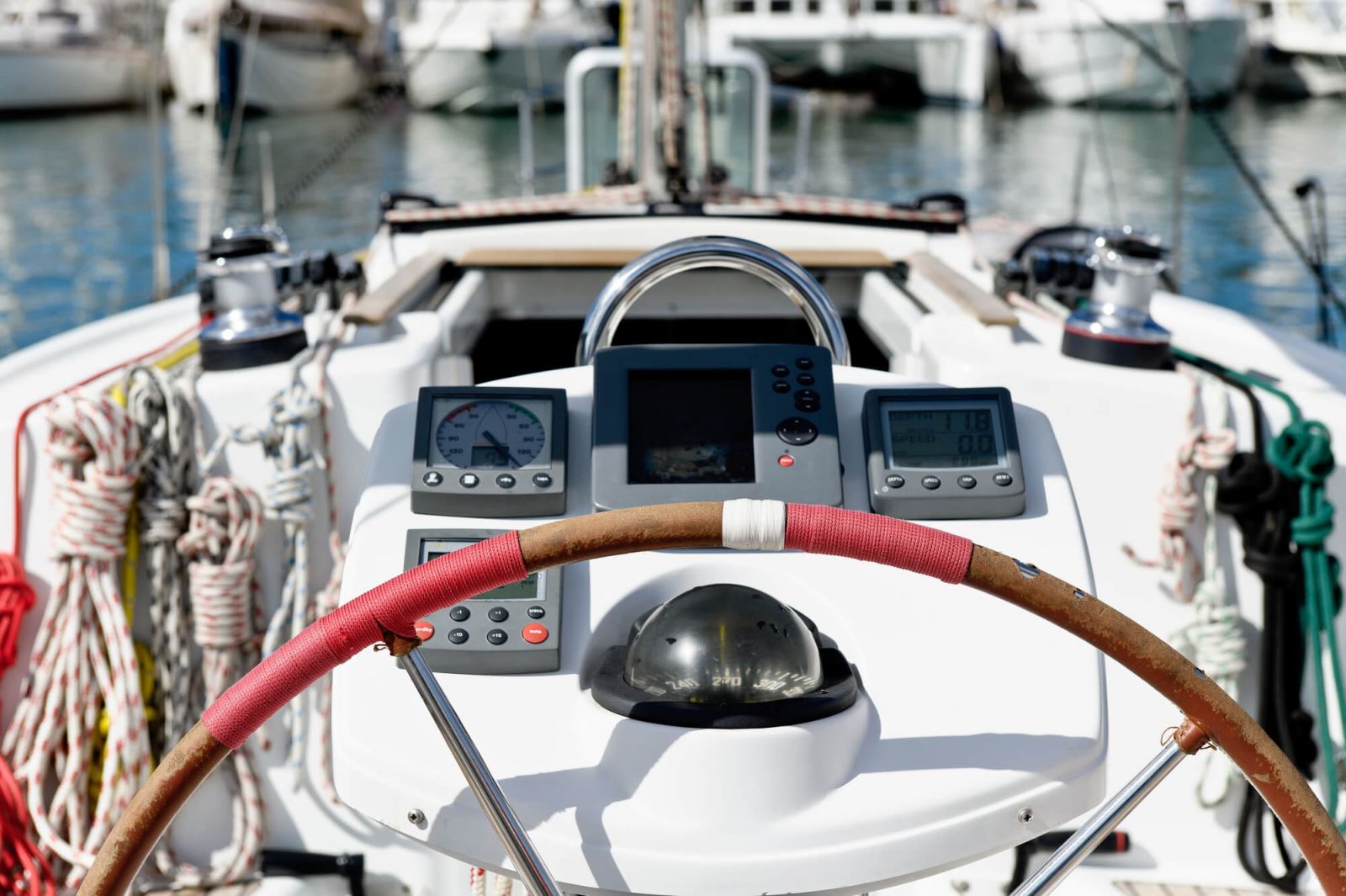 What to look for in a single-handed sailboat:
Easy-to-operate sails
Self-tacking jib
Self-reefing sails
Good autopilot
It's nice to have a team of friends, each with their own position within the crew, taking care of their specific thing. One behind the helm, one at the navigation, one trimming the mainsail, one taking care of the foresail, and an extra deckhand just to be sure. But if for whatever reason you want to sail on your own, you'll be the one to fill all those positions.
To make sure that it is physically possible and as easy as can be under the circumstances, start with a good boat choice. The idea is to pick a design that will be easy to operate with just one person available.
Now the good news is that since around 1990, many boat manufacturers have been focusing on ease of operation. That's just what the current market demand dictates. In other words, good single-handed sailboats aren't a rare find.
Features of a Good Single-Handed Boat
So what are the specific features to look for when sailing on your own? Let's clear a common misconception first - single-handed doesn't mean the boat has to be small.
Sure, small boats are easier to dock, and things tend to be within reach… but you will find large numbers of 70-footers that are designed as single-handed projects.
You can operate 100-footers on your own. Read all about it in our article What's the largest boat one person can operate?
Easily Operated Sails
A good start are sails that can be operated without much hassle. That doesn't necessarily mean being able to reach all the lines and winches from the helm. If you can, that's great, but if the boat has an autopilot, all you need is to be able to tweak the sails from the front of the cockpit.
Try to avoid setups where you'd have to walk to the mast to play with your sheets - not only it takes time but doing that in heavy winds, tall waves, on a boat that is healing, is a recipe for disaster that nobody is there to save you from.
When solo sailing, the ability to reef and tack quickly is important since those are oftentimes time-sensitive maneuvers. So self-tacking jibs would make your life way easier.
Individually Suitable Boat
The best test, though, is to take the boat out and try it out for yourself. A boat that handles easily in the hands of one person can be unmanageable in the hands of another.
A spinnaker pole might be a handful for the shorter folks, while a 6'2'' 200lbs bloke won't have issues with it.
But don't go around shopping with a 'must-have' checklist. Sometimes the boat is almost there, and all it needs is a little DIY technical push, like adding an extra jammer to the cockpit and running a reef line through it, or getting your hands on a windvane self-steering kit.
As somewhat touched upon before, manufacturers are trying to cater to the ease of use and since technology is going forward, what used to be a hi-tech racing equipment piece years ago, has now made its way into the affordable mainstream.
The canting keel is such an example, something you used to see on racing sailboats only, but now can be put on your average cruiser.
Autopilot Matters
An important part of solo sailing is a good autopilot, for obvious reasons. Luckily, nowadays, these are very reliable compared to what the standard used to be years ago in the cruiser world.
That being said, if you can get your hands on a boat with a proper below-the-deck autopilot with a gyrocompass, you will be much happier than with your average on-deck system, which does the job well, but when things get windier, it might become less reliable.
By the way, racing boats tend to be good solo sailing vessels—they are set up for efficiency. They feature more robust rigging and hulls that can withstand rough conditions and gusts better, and thus are more forgiving, without the necessity to tweak to detail.
I'm not saying that to necessarily have you look for racing boats for your short-handed trips, but rather so that you don't steer away from them on purpose, thinking they would be too much of a handful.
On deck, navigation is a big one too. Again, nothing to cry about if your boat of choice doesn't have one, as it can be easily solved with aftermarket solutions. Or an iPad with the proper app. But having to run below the deck to see where you are isn't the handiest of scenarios, especially in tricky situations.
If possible, consider investing in side thrusters. They can make maneuvering your boat infinitely easier, docking can turn from an unpleasant procedure to a relatively simple joystick play, and especially if you are on a bigger boat, you will appreciate this feature.
We haven't touched on the topic of interiors since it isn't as sensitive as a matter. But having plenty of handles to grab onto regardless of where you are is a good idea, since hitting your head and passing out is unpleasant with a crew, but potentially fatal without it.
To continue with the topic of safety, equipment and boat design aside, remember that you can't really afford mistakes you could make with friends on board. So make sure you have enough spots to clip your harness to, that the boat is sufficiently equipped with communication devices and that all the equipment works as it should.
So let's get specific. What are the nine boats that make great companions for solo sailors?
RS Aero
Let's start with the obvious one—a dinghy. It won't probably be your choice when crossing an ocean, but for practice or a fun day close to the shore, this is one hell of a boat. In comparison to its rivals in the same category, RS Aero is super light weighing 66 lbs. It is among the most technologically advanced sailing dinghies designed specifically for one person.
All of this comes for a price though - 10 000 to over 15 000 USD. You will be getting your money's worth for sure though. An enormous amount of hi-tech work went into this project, and you'd be buying a design that won more awards than could fit on its 13-foot body.
Jeanneau Sunfast 3200
This is a big step up from a dinghy, while still keeping things very simple. It is a lightweight boat, originally designed for a transatlantic race. Thanks to that and its small size, it is easy to handle, the racing pedigree shows in the efficient layout, so everything is within reach. Despite its smaller size, it can reach speeds you would expect of much larger boats.
You can find small family cruisers of the same size, but don't let that fool you. This is very much a Spartan sailboat. Inside, you won't find much more than the bare necessities - two aft cabins, curtains instead of doors, simple seating, not much lining or wood, just a notch above barebones interiors. You get a toilet though, a chart table and a galley as well as much stowage. But you will be reminded of being on a racer, because unless you are shorter than 5'7'', you won't be able to stand up straight.
As mentioned, this boat was designed for a cross-ocean race, so it is a seaworthy bluewater mate that should be able to take you more or less wherever you want to.
Beneteau Oceanis 62
Time to go big. As previously mentioned, solo sailing doesn't mean you have to stick to smaller sizes. Why? Because it is a trend now. Even though just some ten years ago, the situation was vastly different, these days, single-handed 60+ footers aren't anything rare.
So why this Beneteau? Well, for one, to meet the new kinds of market demand, it was designed for ease of use, meaning it can be successfully operated by a single person. I don't know what you'd do alone with all that space, but if you want to enjoy oceanic solitude while not giving up the luxuries of having space the size of a family apartment, you can.
And while there are more boats of this size suited for short-handed sailing, like the larger Jeanneaus, Hanses, or even Bavarias, the Oceanis 62 can be yours for around 600 000 EUR new, which is a figure unheard of in that size and quality range up until relatively recently.
Pacific Seacraft Flicka 20
This is not the first time I am mentioning this boat in an article, and no wonder, it has so much character! Like others in this list, this one has been designed for single-handed sailing - it had to be. You couldn't fit two people on it comfortably anyway.
So aside from its solo capabilities, why does it deserve to be on the list? Well, it's towable, which you could say about the RS Aero too, but you can actually live on a Flicka, and it is seaworthy. It is about as small as you can go while still being able to cross oceans.
There is no question about everything being within the hand's reach on this one. Ergonomics almost don't matter at this size. Given its towability, the fact that you can park it in your garden, and its short-handed potential makes for the perfect spontaneous getaway mobile.
Tartan 3700
Another boat you can live on. It is a seaworthy ocean crosser, and thanks to its setup and a self-tacking jib, it is a proper short-handed boat. It also has quite a wide beam, thanks to which you'll get additional stability, further supporting comfort when operating it solo. It is made by a brand that proved its worth over time, as since the 70s, it is still going strong. It's comfortable enough for long distances, with a spacious salon, shower, and space for a small family.
Used, you can get one starting around 150 000 USD, which is one of the reasons why it belongs on this list - if you are serious about solo sailing and want a proper boat without compromises that come with smaller sizes or sportiness, this one is within a reasonable reach. Among the affordable, high-quality, short-handed sailing cruisers, Tartan 3700 has its definite place.
Hunter Channel 31
This is the kind of boat I was talking about when I mentioned that formerly racing design aspects started to make it into the cruising world. Hunter started as a racer builder and then shifted to cruisers, while, of course, taking its know-how with them, which makes for boats that are easy to operate, also well-performing ones.
This specific model got on the list because of its low center of gravity, high ballast ratio, and stable hull, which means you won't have to trim the sails all the time to go fast. And less work is always welcome if you are the only person to do all of it.
Another reason it's gotta be here is it is very efficient layout, self-tacking jib, and single-line mainsail reefing system—a smart choice for solo sailors.
J boats 109
If you like what you saw in Hunter Channel 31, but fancy something a bit faster, with a higher quality build, this one's what you want. It has lost much of its sportiness as it is too heavy to be thought of as a proper performance boat today, but in the worst-case scenario, it is a quick cruiser capable of satisfying sprints.
It was designed for single-handed sailing as well as for full crewed racing, so if you want to push as much as you can out of it with a team of your mates, you can, while knowing you will be able to cruise at a good pace when they leave.
So unless you mind the slightly higher price tag, which comes with the high build and components quality, as well as the less generous interior fanciness usually seen in racers, you've found yourself a boat.
Amel 60
The best thing about solo sailing is also the most dangerous thing about it - you will be alone. So you want your boat to be your buddy - forgiving as much as can be, having your back. Amel 60 is such a boat. It has watertight bulkheads, so it is hardly sinkable, its cockpit has a solid roof and windows, so no matter the weather, you'll be protected while behind the helm, it has a stable hull, offering support even in tricky weather, it features electric winches, so you can operate the sails without even touching a line…
...and inside, you get more space and luxury than you could wish for, including a washing machine. All in all, if there is a boat that's got your back even if your skill level isn't the greatest, it is Amel 60. All it wants from you is to be ok with the 1.5 million USD price tag.
Cal 39
Have you seen the film "All Is Lost"? An incredible project without dialogue, where a solo sailor on a Cal 39 makes his way through an ocean. Now, what makes Cal 39 such a great boat for solo sailing? As it turns out, nothing in particular. It wasn't designed with this in mind. It isn't even a notably successful model - though that's mostly due to technical circumstances rather than a lack of quality.
And that's why it must be on this list. To represent all the boats that aren't single-handed projects by design, but make it possible, if you get to know the boat, spend some time with it, and, as mentioned at the very beginning of this article, tweak it so that it makes solo sailing easier.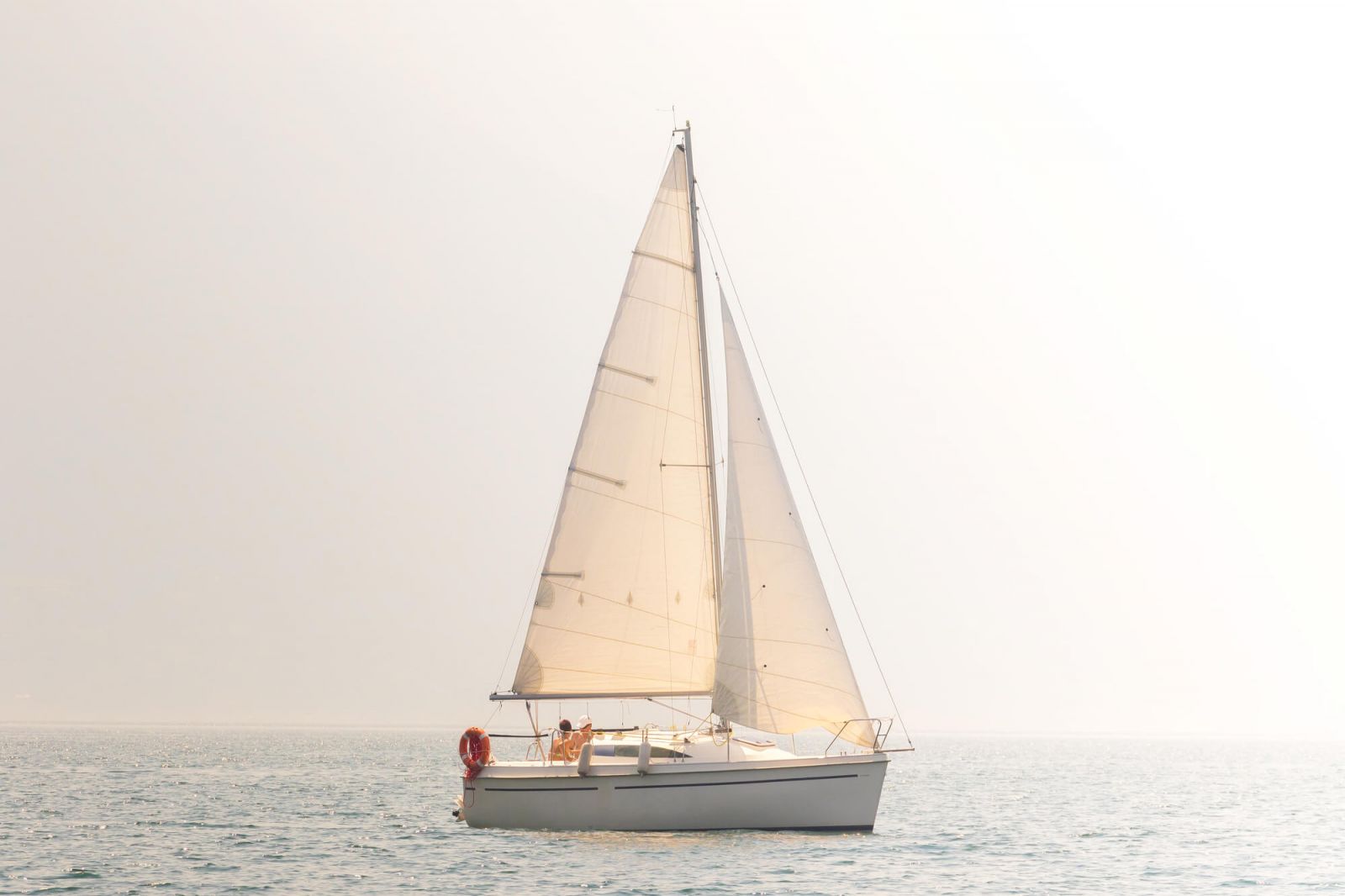 By this, I want to encourage you to get into solo sailing, even if you lack a sailboat that is specifically made for a one-person crew. Quite a few single-handed passages have been done on boats that wouldn't make it to this list because technically, they don't fit the profile. But they were made to be, either with tweaks or with skills. Be honest to yourself regarding your skill level, the boat design, and if it passes the test, go for it.
Happy sailing!
Did you find the answer to your specific question?
👍

21
👎

3