The Exact Bareboat Charter Requirements for Italy
What certificates and licenses do you specifically need to charter bareboat in Italy? I've done extensive research and wrote this article for future reference.
What are the bareboat charter requirements in Italy? Italy expects a skipper to be qualified, although there is no official list of recognized licenses. You need a valid sailing license and VHF license. Most national skipper qualifications will suffice. An ICC (International Certificate of Competence) will always be accepted.
But there's more than meets the eye. You need to send your documents two weeks in advance, for example. I'll go into more detail below.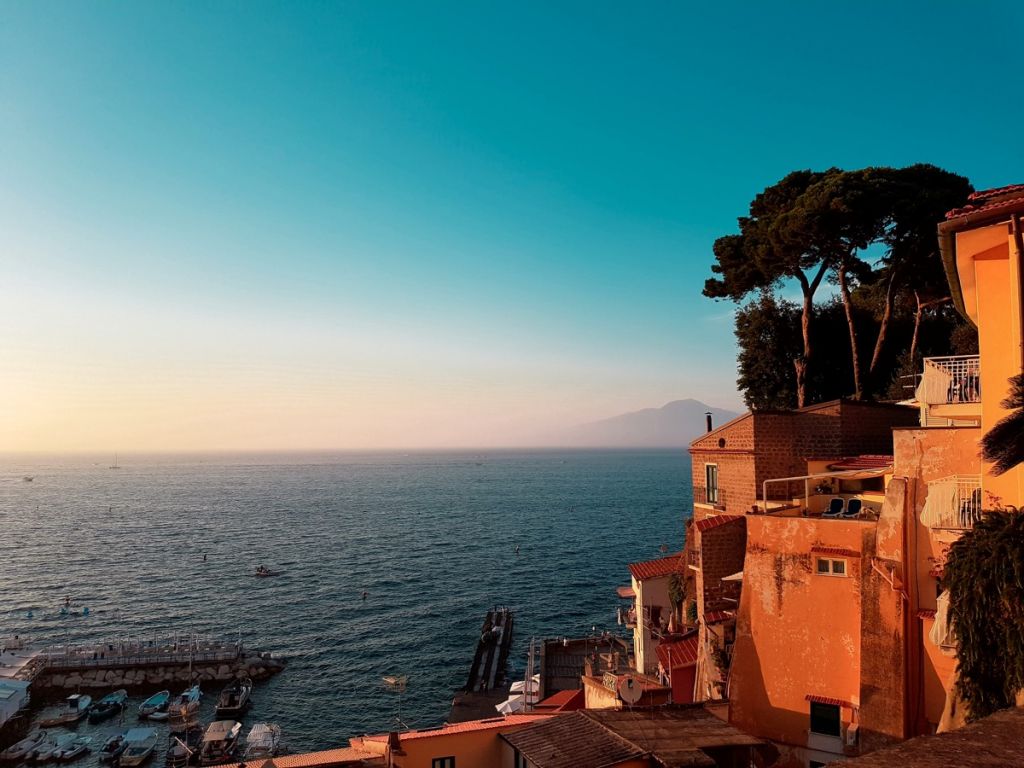 The Exact Charter Requirements for Italy
Valid nautical certificate of competence (preferably ICC)
VHF radio certificate
Valid travel documents (passport and visas)
Charter insurance - not neccessary but recommended
Valid Sailing License & VHF Certificate
Before you can charter a boat, you need some sort of proof of competence. The best way to show you are a skilled sailor is by having a valid sailing license of some sorts.
In my opinion, the ICC (International Certificate of Competence) is the way to go. This way, you'll be done for almost the entire world in one blow. I'll explain the ICC in detail below.
Boating licenses from other well-know international licensing bodies like the IYT or ISA, will also suffice. If you have a sailing license from a national sailing body like the RYA or ASA, that's also fine.
A VHF Radio Certificate simply shows that you're able to operate an onboard VHF Radio.
I've added a full list of accepted international sailing licenses below.
Send in your documents 2 weeks in advance
All sailing certificates must be sent to the base and received at least 2 weeks before the start of the charter.
Bring your original skippers license or certificate, in case the Port Authorities ask you to present it to them. If you don't have an official sailing license, by law, the team at the charter base can't allow you to charter. You need an officially-certified skipper onboard.
VHF Radio Certificate
The skipper or someone in your charter group needs to have a valid VHF Radio Certificate.
You'll need to be able to operate a VHF Marine Radio. To prove that you can, you need a certificate.
This goes for most charters, in most countries. You can simply take a course to get this license in your country of residence. In some countries, you'll even be able to take an online test. It takes on average between 4 - 8 hours and will cost you anywhere from $50 - $100.
Most EU countries accept national VHF Radio Certificates. So that shouldn't be a problem.
Travel Documents
Most EU citizens do not need any form of visa to enter Italy. However, you do need to carry valid ID documents.
Currently, U.K. and U.S. citizens can enter Italy with just a passport.
However, please note that U.S. citizens will need a visa to travel to Italy from 2021 onwards.
Valid International Sailing Certificates
Here's a list of accepted international sailing certificates in Italy:
The skipper is required to have one of the following sailing certificates :
International: ICC (International Certificate of Competence)
Prerequisites: RYA "Day Skipper Course" or complete the ICC Assessment form to prove competence from previous experience.
United States: IPC (International Proficiency Certificate)
Prerequisites: ASA 104 or US Sailing "Bareboat Cruising Course"
International: NauticEd SLC (International Sailing License and Credentials), International, OR
UK - RYA Day Skipper practical (with our without photo)
USA - US Sailing "Bareboat Cruising Course", ASA "104 Bareboat Cruising Course" or above
Germany - "Sportbootführerschein See" or above
Belgium - Algemeen Stuurbrevet / Brevet de conduite général
France - Le Permis Plaisance
International Certificate of Competence (ICC)
Personally, I prefer the International Certificate of Competence (the "ICC"). You're able to apply for one in most European countries, and also in Canada and the United Kingdom.
This certificate is normally accepted in almost all countries in Europe. The ICC is a certificate that confirms that a person is competent to the level required by the United Nations Economic Commission for Europe Inland Water Committee (UNECE IWC) Resolution 40.
In other words, it is the official sailing certificate of the United Nations. So, if you have an ICC, you can also sail most international waters across the globe.
If you live in the U.K. and want an ICC, you'll have to take a separate exam for that. More on this later.
However, if you are from the U.K., there's good news too.
Italy is a bit more loose on what they mean by 'skilled.' Typically, any of the U.K. Skipper qualifications are accepted, as well as any higher-level qualifications.
Valid U.K. licenses are, for example:
Day Skipper from the RYA or ISA
the Flotilla Skipper
Bareboat Skipper from IYT
Where possible the qualification should include a photo and some form of the official number.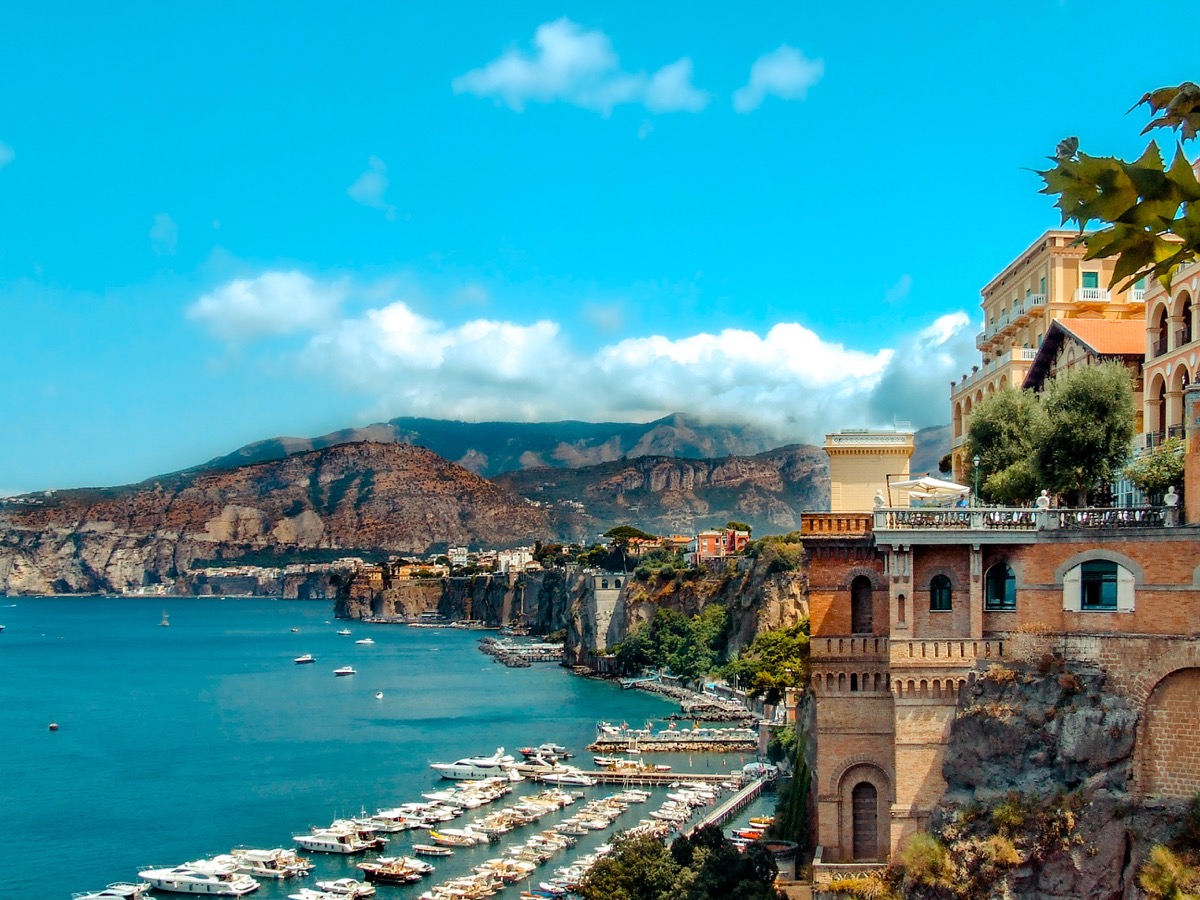 Passports and Visas
Make sure your passport is valid
Make sure your passport is valid for the period of travel and for six months after you return. Your passport name must match the name on the flight ticket, otherwise, you may not be able to travel, and insurance may be invalid.
EU passport holders do not require a visa
If you're from the EU and have a valid EU ID document, you're in luck. You don't need to do anything.
U.K. - If your child isn't included on a valid British passport already, they are required to hold their own passport.
Non-British passport holders should check with their local consulate direct.
It is your own responsibility to ensure you get the relevant visas, where necessary. If you want to learn more about requesting an Italian visa, please check out this website (opens in new tab).
Charter Insurance
Yacht charter crews always have to pay a security deposit upon arrival at the base. This will cover any excess damage in case of a claim. I highly recommend taking out insurance on the deposit. Boat damage is not something I'd like to explore - at all.
Some sailing insurance options to get you started are:
Check-in and Check-out Procedure in Italian Marinas
Here's some advice on your check-in in Italy. Bring your original sailing and VHF licenses, together with the passports or ID cards of all the members of your party.
Technical check-in
You first need to confirm the official crew list and pay the security deposit. I recommend sending the crew list to your agency at least seven days before the trip to speed up the process.
Briefing
After the technical check-in, you will go through the technical and safety briefing. You can then sail off for an amazing trip around Italy.
Returning the yacht
When you bring your charter yacht back to the marina, you'll need to give the yacht's documents to the charter base staff, who will then check the yacht with the skipper. If everything is in order, you'll receive your deposit. This is the last step before you can go home.
Some Good Charter Companies to Get Started
If you're ready to check out prices, I recommend BoatSetter - it's the Airbnb among boat rental websites. Which means you'll get a great sailboat at a great price. Check out BoatSetter here.
If you like a more all-in approach, I recommend BoatJump. I love their service. You simply fill out their form and they'll give you a call. Check out BoatJump here.
You can check both of these websites without committing to anything.
Did you find the answer to your specific question?
👍

0
👎

0